Where should you go in Scotland? What are the most beautiful parts?
Discover my answer with a selection of top 5 Scotland Destinations, with pictures to help you decide.
And if 5 is not enough, I am also introducing other interesting Scotland Tourism destinations.
Before my tips + photos, here are my favorites for Scotland:
Top Scotland Destinations – Map and Selection
So, you already have narrowed your travel destination from the Earth to the UK and from the UK to Scotland. Great!
But still, Scotland is big, and you probably don't have 6 months… So here I come with a list to help you narrow down even more and plan your Scotland vacations.
Where should you go in Scotland? Top 5 Scottish Destinations – My selection
I think the most interesting and breathtaking regions (the most beautiful parts of Scotland) are:
Glencoe
Isle of Skye
Wester Ross – Assynt
Orkney Islands
Edinburgh
Many photos for each destination, further in the article
Top Scotland Destinations – Map
Here is a map to help you locate these top 5 Scottish destinations:
About my choice of the best destinations in Scotland
My selection is all about landscapes and scenery: Which regions made me go WOW and WOW at every turn?
Many people will be surprised not to find the Trossachs in my list of most beautiful places in Scotland. It is a very popular place. The reason is that I did not find it as scenic as the rest. But don't worry, I will still give you a list later in this article of other regions you could check out and include in your trip.
Need to rent a car in Scotland?
My tips:
Compare prices on my favorite platform:

Discovercars.com

– one of the best rated comparison sites!
Prefer a compact car for the single-lane roads
Consider their full coverage option – it for peace of mind!

Book early

to have a large choice of vehicles!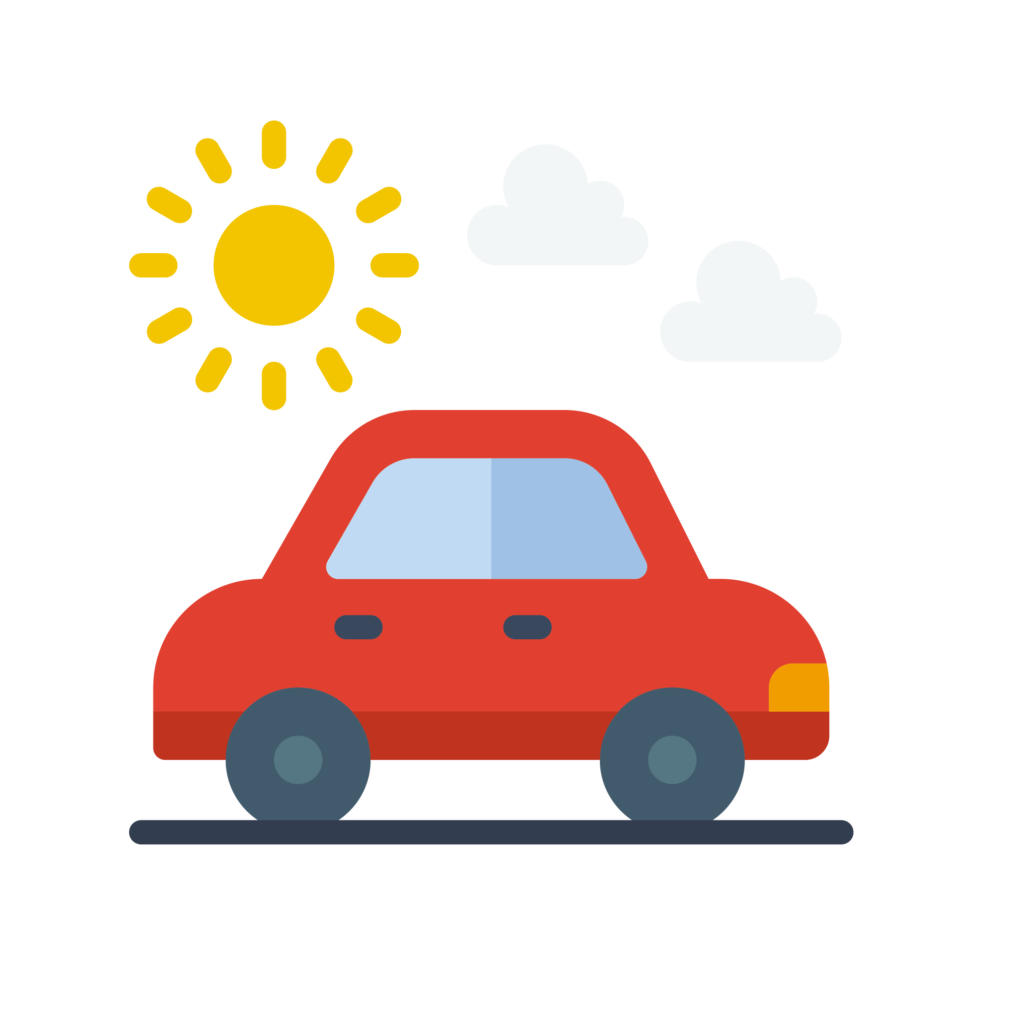 1 – Glencoe – Best place to visit in Scotland
Where is Glencoe?
Area North West of Glasgow around the town of Glencoe and the Ben Nevis Summit.
2h drive from Glasgow without Traffic and stopping.
Why visit Glencoe? The most beautiful part of Scotland
No surprise here. As the most mountainous region in Scotland, Glencoe is number one of my top 5 Scotland Destinations.
It has all you could want: small lochs, large lochs, wild lochs, narrow valleys, large valleys, high summits…
The beautiful landscapes were formed by volcanic activity and shaped by glacier up to 12000 years ago.
Highlights of Glencoe
Where to stay in the Glencoe Valley
2 – Isle of Skye – The most popular Scottish destination
Where is the Isle of Skye?
Skye is the largest island in the Inner Hebrides (North West of Glasgow)
Reachable by ferry from Oban or by car. It is a 4h drive nonstop from Glasgow to the Bridge.
Why visit the Isle of Skye?
No surprise here. The isle of Skye is considered one of the most beautiful islands in the world. And it deserves its spot as one of the top Scotland tourism destinations.
The island has a mountainous center and rocky slopes. The landscapes are quite dramatic and surprisingly varied, considering it is an island. Here it is all about nature.
Highlights of the Isle of Skye
There are many 'classics' to visit on the isle of Skye and, if you need info, they are included in my full list and map of things to do on Skye Island. But my favorites are not among them.
Where to stay on the Isle of Skye
3 – Wester Ross & Assynt – overlooked destination in Scotland
Where are Wester Ross and Assynt?
Located on the North West Coast of Scotland, the combination of 2 regions is between Lochcarron and a little North of Ullapool.
Ullapool is only 1h20min drive from Inverness. It is a great detour to drive after visiting the isle of Skye.
Why visit Wester Ross and Assynt?
The Wester Ross area is a great place to immerse in nature. It is sparsely populated with many fascinating geological features and stunning landscapes which range from pink beaches to intense blue lochs and crest shaped mountains.
It continues on to Loch Assynt and the natural reserve around it with the deep frozen mountains.
The area is peaceful with stunning landscapes and a different atmosphere.
Highlights of Wester Ross
Where to stay in Wester Ross and Assynt
I don't drink coffee
But I also like other drinks and sweets!
Do you like the free content you find on my blog? All my tips and practical information, without intrusive advertising…

4 – The islands of Orkney – where to go in Scotland for ancient history
Where are the Orkney islands?
To the North of Scotland. 2 hours by ferry from Scrabster.
Mainland Orkney is also reachable by plane.
Why visit the Orkney islands?
No mountains here but a feeling. There is a place where people have settled for thousands of years. It is the home of well-preserved archeological sites in stunning coastal landscapes.
Plus, there is such a peaceful feeling brought by island life. As soon as we started driving on Mainland Orkney, I felt a wave of relaxation.
Highlights of Orkney
Where to stay on Mainland Orkney
5 – Edinburgh, the most beautiful city in Scotland
Why visit Edinburgh?
It might be obvious but hey the whole city is a World Heritage Site! And it is very scenic with hills at all corners for amazing views.
Highlights of Edinburgh
Where to stay in Edinburgh
Those regions, and the extra ones below, are included in one or both of the eBooks I created to simplify the planning of your road trip in Scotland:
Other Popular Scotland Tourism Destinations
I know that some people will not be happy with my top 5. It of course depends on your taste. There are many more Scotland destinations worth discovering. Here are a few more of the top touristic ones, you could add to your itinerary:
6 – Loch Tay Region
Between the Trossachs and Gairngorms Parks, the Loch Tay region is an area of beautiful hills, glens and lochs with remote roads and peaceful landscapes.
Have a look at Loch Tay and Glen Lyon as well as the famous Queen's view Scotland.
7 – Loch Lomond and Trossachs National Park
Loch Lomond is one of the most touristic destinations in Scotland as it is very close to Glasgow and Edinburgh. You can hike, fish, cruise… the Trossach National Park around it is home to loch, mountains and forest.
Highlights include Loch Lomond and Cruising Loch Katrine.
8 – The Borders
South of Edinburgh, in the Lowlands of Scotland, the Borders have a tumultuous history.
Sceneries include gentle hills, farming land and magnificent Abbeys such as Melrose or Jedburgh.
9 – Glasgow, the biggest city in Scotland
As the largest city in Scotland, Glasgow is often overlooked compared to Edinburgh. Of course, it does not have its historical density, but it is a cultural hub and home to some very scenic architecture.
The 2 most magnificent buildings are the St Mungo's Cathedral and the University
10 – Shetland Islands – a wild Scottish destination
The Shetland Islands are almost another country. The subarctic archipelago North of Scotland is attractive for wildlife and archeology lovers.
11 – Outer Hebrides – go off the beaten path in Scotland!
Further west from the Isle of Skye, its main islands are Lewis and Harris.
Highlights include historical sites such as the Callanish Standing Stones and stunning white sand beaches.
12 – Cairngorms National Park
Between Inverness and Edinburgh, the Western highlands offers a different mountainous landscape than the rest of the highlands.
This is where the queen comes in summer (in the Balmoral Castle) and where people go skiing in Winter.
Discover the beautiful sceneries with my Road trip through the Cairngorms park on the old military road
13 – Inverness – a charming Scottish town
The smaller Scottish Town of Inverness has a lot of water and great old houses. Walking near the rivers is quite relaxing and offers great views of its main monuments.
A great place to settle to discover the Loch Ness and tour the Whisky trail in the Speyside.
14 – Speyside – the Scottish destination for Whisky
North of Cairngorm National Park and East of Inverness, the region has many rivers and many whisky distilleries
And of course, the Scotland destinations list include many many many more Islands…
Want to see more of the best Scotland has to offer?
Planning a trip to Scotland?
Check out my travel guide to help you plan:
And keep track of your own trip!
Want to see more of SCOTLAND?
PREVIOUS:
40 INSPIRING SCOTLAND PICTURES
NEXT: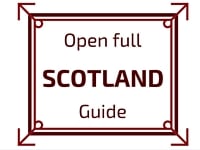 Inspired? Share it on your favorite platform!