Located in the North West Highlands, Wester Ross Coastal Trail Scotland is one of the most beautiful regions in the UK with mountains, lochs, wildlife and intense colors.
Do not miss going on a road trip through the area to discover its stunning landscapes!
Below are my favorite sections of the Wester Ross Coastal Trail with a Wester Ross map and tips to help you plan.
Before my tips + photos, here are my favorites for Scotland:
The Wester Ross Coastal Trail section of the North Coast 500
The North West coast of Scotland is often overlooked yet absolutely stunning.
This wild region offers lochs, glens, mountains as well as stunning coastal areas… What more could you want?
This is the type of scenery you can expect… who wants to add it to their itineraries?
A new route has been created for marketing purpose called the North Coast 500. It includes the Wester Ross Coastal Trail that takes you to magnificent scenery including:
Loch Maree
Glen Carron
Loch Torridon
Loch Ewe
Falls of Measach
…
More photos of the best places in Wester Ross after the planning tips.
And you will understand why this is one of my top destinations in Scotland and one of the best drives in Scotland.
Planning Tips & Map – Wester Ross Scotland
Getting to Wester Ross location – map
North West coast of Scotland
Wester Ross is a loosely defined area. It is mostly between the small towns of Lochcarron and Ullapool (although it may go over to the deep freeze mountains North of Ullapoool which I present in the Assynt – Coigach Reserves article)
South, Eilean Donan Castle to Loch Carron = 35 min drive
North, Inverness to Ullapool = 1h20min drive
Below is a Wester Ross map to get your oriented:
Check out on my Travel Guide eBook. It facilitates the planning of your Scottish road trip.
Visiting Wester Ross
My recommended drive: From Eilean Donan take A890 along Glen Carron, then at Achnasheen turn left on A832 towards Loch Maree. A832 takes you on a big loop along the Wester Ross Coastal Trail before leading you back inland and A835 towards Ullapool. The article below will show you all the amazing landscapes you can discover along the way.
You can drive the whole route in one day. However, if you have time, I recommend planning at least 2 days to enjoy the region
Wester Ross Scotland has an official website
Need to rent a car in Scotland?
My tips:
Compare prices on my favorite platform:

Discovercars.com

– one of the best rated comparison sites!
Prefer a compact car for the single-lane roads
Consider their full coverage option – it for peace of mind!

Book early

to have a large choice of vehicles!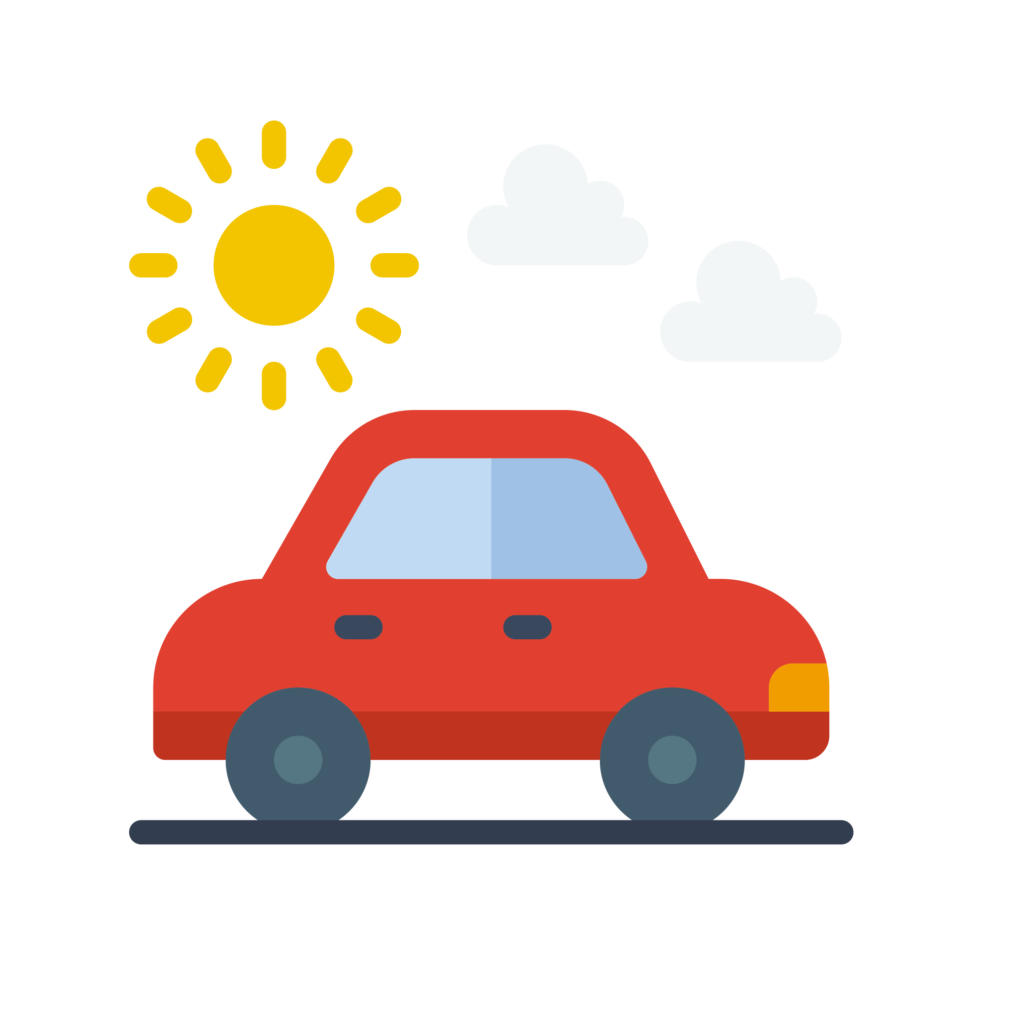 Accommodations in Wester Ross
South Section – Glen Carron or Glen Torridon
Option 1 – Lochcarron and Glen Carron – Road A890
First stop is Glen Carron, a valley which starts with Loch Carron and its well named town Lochcarron (confusing I know).
Loch Carron is a sea loch with abundant wildlife. The surrounding towns are small and peaceful.
The drive on Road A890 in Glen Carron will take you near beautiful small lochs and valley sceneries.
Option 2 – Loch Torridon Road A896
Another option is to continue past Lochcarron towards Torridon and drive up Glen Torridon instead.
A896 will take you back to Loch Maree. It is the South Part of the Wester Ross Coastal Trail.
However know that between Torridon and road A832, it is a single lane road.
The highlights are:
Loch Shieldaig
Loch Torridon
Loch Clair with Beinn Eighe viewpoint
Central Wester Ross Coastal Trail – road A832
Once you have driven either A896 or A890, you arrive on the main coastal trail road: A832.
This drive will take you along some magnificent lochs including Loch Maree.
Below are a few of them.
Loch A-Chroisg
As you turn towards Loch Maree on A832, you discover Loch a' Chroisg. The road follows its Northern shore.
You start seeing some interesting summits in the distance and the drive keeps getting better!
Loch Maree Viewpoint and south shore drive
The road will take you up a pass where a viewpoint has been set up to admire Loch Maree from above. The road then winds down to its shore and stays close for a good half of the loch. It is the most famous loch in Wester Ross.
Admire more of the beauty of Loch Maree Scotland on the dedicated article.
I think Loch Maree is one of the best lochs in Scotland and one of the best places to see in the country.
Gairloch
As the road leads away from Loch Maree, you approach the sea. A great place to stop is the little town of Gairloch. The blue, the green, the yellow (in spring)… The place was so peaceful and inspiring (I almost wished I was a painter).
Loch Tollaidh
A832 then goes back inland and you discover the small Loch Tollaidh. The surrounding mountains and hills are interesting and varied. It is 1.5km long and 730m at its widest. There is a commercial fish farm in the loch.
Loch Maree from the West
Next you get another chance to see the beautiful and long Loch Maree. This time you see the North West Head before the roads leads you again towards the sea.
I don't drink coffee
But I also like other drinks and sweets!
Do you like the free content you find on my blog? All my tips and practical information, without intrusive advertising…

Poolewe and Loch Ewe
And then you reach the sea again.
Next stop is Loch Ewe. The Sea loch is wide and has its own island: the Isle of Ewe.
You reach its shore at Poolewe and the road takes you along its shore offering views from different angles.
Loch Ewe has a long history of Maritime trade.
Northern part of Wester Ross Coastal Road
As you keep going North and then East, the drive keeps changing with valleys, trees, sea, lochs…
You can't get bored in Wester Ross!
Gruinard Bay – beaches of Wester Ross
After driving inland for a little while, the road takes you along Gruinard Bay.
This bay has a large island (Guinard island) but What I enjoyed the most were the pinking beaches and the views of the strange summit in the distance (of which I cannot find the name).
And the magnificent drive continues….
The road then takes a big detour inland again, but don't worry the landscapes keep behind varied and magnificent:
Falls of Measach
As you turn on A835 towards Ullapool, you will discover the Falls of Measach and the Carrieshalloch Gorge. A short walk will take you to a bridge with a plunging view over the falls. I recommend having a break there. It is quite impressive.
You can find more Photos and planning info on the Falls of Measach articles.
Ullapool & Loch Broom
Finally, you reach Loch Broom and the town of Ullapool located on a headland in the middle of the Loch.
Founded in 1788, Ullapool is a village or 1500 inhabitants and the largest in the area.
Want to see more wonderful Roads to drive in Scotland? Here are a few:
Planning a trip to Scotland? Check out my travel guide to help you plan it:
And keep track of your own trip!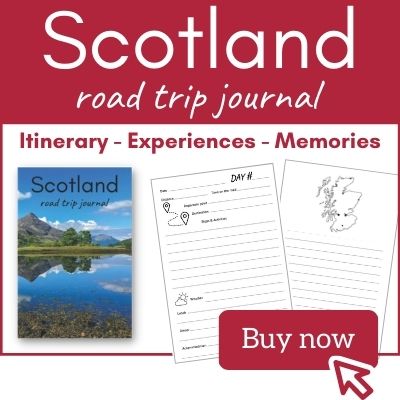 PREVIOUS:
NEXT: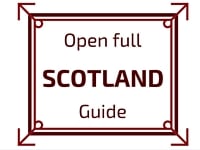 Inspired? Share it on your favorite platform!