Planning a Mallorca road trip? What a wonderful choice of destination!
Below are my best Mallorca travel tips to make the most of your time:
Tips to plan your trip,
Tips to get around Mallorca,
Tips on accommodations and where to stay,
Tips on the best things to do,
The best drives in Mallorca,
….
All you need to plan your travels around Mallorca island! Your complete guide.
Before my tips + photos, here are my favorites for Mallorca:
5 Mallorca travel tips to help with planning
#1 – Choose the best time to visit Mallorca for you
The traveling season in Mallorca is quite long with pleasant temperatures. 
You can even enjoy Winter in Mallorca if you don't mind a little chill (temperatures between 12 and 15°C).
You can enjoy its charm in any season… but, if there are things you prefer, some seasons are better than others. It depends on what you are looking for: 
Crowds –
Mallorca is a very popular destination.
The Summer Months get crazy with full beaches and attractions.
Even October remains a busy month. Not crazy but busy.
So the shoulder months are quieter (April/May and October).
But if you want peaceful, visit in Winter – you can have the roads almost to yourself!
Weather –
The temperatures get really hot in Summer, are very pleasant in shoulder months and are chilly in Winter.
Swimming –
Summer is the best times to swim in warm waters.
Hiking / biking –
But, if you are planning a hiking or bicycle riding trip, then avoid Summer as you may melt because of the temperatures.
There is nothing specific to see at certain seasons – except the harvesting of the Olives late October early November.
#2 – Plan at least 1 week but 2 are better – How long to plan to visit Mallorca
The island is bigger than one imagined. And there is much to do and visit.
If you want to road trip around the island, you need to plan enough time to visit:
I think the best length for your Mallorca trip to enjoy a little bit of everything it has to offers is 2 weeks.
Below is a map with the main driving times to give you perspective: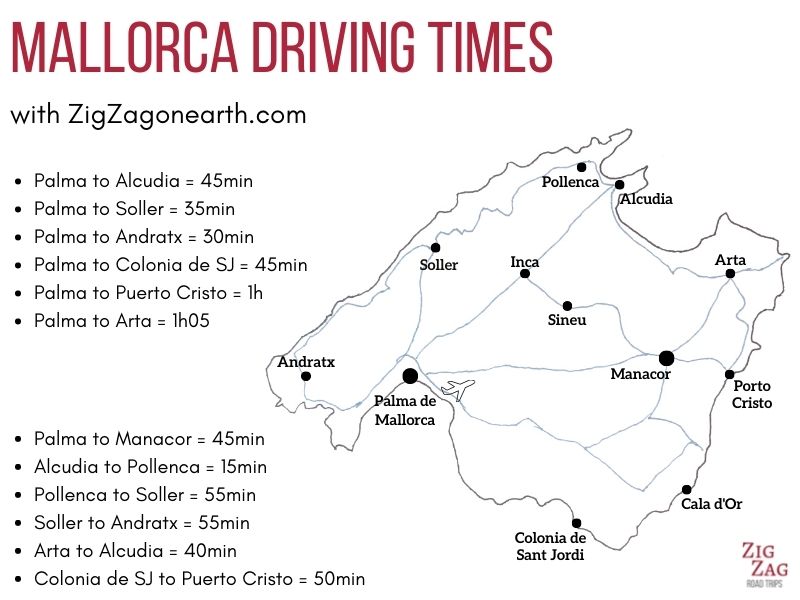 #3 – Plan time at the airport
The Mallorca airport is bigger that one could imagine for an island. It could take a lot of time to get out of the airport, with lots of walking depending on the gate where you land.
#4 – Be ready for the crowds
Mallorca is a very popular destination.
The famous sights such as beaches and old villages get very crowded.
Even in October, parking at lunch time in Deia or parking at Cala Mesquida in the afternoon can be very frustrating.
You need to be aware of that. 
Plan your itinerary to arrive at popular spots early and don't stack them up all on the same day.
#5 – Plan some flexibility to adapt to the weather
Mallorca has some tall mountains. The highest point is Puig Major – 1,436 m (4711 ft).
Therefore, it stops the clouds, and you can get rain and cloudy weather.
The island is big, but not that big. Therefore, you can plan to adapt your itinerary to visit areas of the island in the best possible weather.
For example, when it was raining, I visited the inland with museums and small villages and kept the blue sky for the magnificent landscapes of Sa Calobra or Formentor.
5 Tips for your Mallorca road trip – renting and driving
#6 – Rent a car to see the best the island has to offer
It is possible to explore some areas without a car: There are guided tours that can take you to the most famous places: caves, cliffs. 
But Mallorca is so much more than that!
There are so many viewpoints, stunning roads and hidden gems to discover…
I really think renting a car is the best way to discover the island.
#7 – Rent a smaller car
Overall, driving in Mallorca is not difficult, apart from a few scary mountain roads to side attractions.
The main issue is that they are often narrow: to drive inside villages, to reach some attractions…
And sadly, people renting a car are not good at judging the size of their vehicles and can't think of folding their mirrors…
To get less stressed on those roads, I recommend renting a narrow car if possible.
#8 – Compare prices
I have seen big variations of prices for car rentals on the island.
Some companies are directly at the airport, others, such as Centauro, are outside of the airport, but their shuttle is very frequent, so it is not a hassle at all. I was quite impressed by the Centauro shuttle.
Many times, I found much better prices on Discovercars.com compared to the companies direct websites! Not sure why…
Anyway, Discovercars.com is one of the best customer-rated comparison sites – you can choose the car and rental company.
Plus, they propose a full coverage option – I always take it for peace of mind! 
Book early to have a large choice of vehicles!
See my 36 tips about renting a car in Mallorca
#9 – Know the driving rules
Driving in Mallorca is nothing special.Rules include:
Driving is on the right side of the road
Alcohol limit = 0,5g/l
Seatbelt is mandatory
No cell phone while driving
Speed limits are clearly indicated
Speed limit = 120km/h on motorway, 50km/h in cities,
However, there is a 30 km/h limit in many areas
Don't forget your valid driving license (EU license recognized, otherwise International Driving Permit)
The 3 main issues to be aware of are:
Cyclists love Mallorca, the roads can be full of them – be careful!
A few roads can be narrow and winding to reach hidden gems down or up the mountains
Parking can be a regular issue even in large towns such as Port de Soller in October – just be ready to be flexible.
Check out my complete article driving in Mallorca (with video).
#10 – Don't jam pack your road trip itinerary
Mallorca is a beautiful island.
It is famous for beaches and parties but it has a lot to offer and a great variety of points of interest.
You may want to stop at viewpoints, take side roads to explore hidden areas, or just stay longer in a village or at a beach because it is spectacular.
Therefore, make sure to be reasonable in your planning.
Check out my itinerary suggestions:
5 Mallorca accommodation tips – where to stay
#11 – One accommodation or several?
Most destinations around the island are less than 1h away from Palma de Mallorca.
Therefore, it is possible to stay at only one place for your entire vacation and road trip every day.
However, in order to reduce driving times and experience 2 different sides of Mallorca, I recommend splitting your holiday in half and pick 2 accommodations are different ends of the island.
I think the best option (for those interesting in road tripping) is:
half the trip in the North-East with accommodation around Alcudia – great to explore the Tramuntana and Formentor
and half the trip in the South-West with accommodation around Colonia Sant-Jordi – great to explore Palma de Mallorca and the most beautiful calas
It depends on what you are looking for during your holidays.
Get an introduction about each coast in my article – why side of Mallorca is best?
#12 – Should you stay in Palma de Mallorca?
If you enjoy trying various restaurants, then Palma de Mallorca is the best place for you.
If you don't want to rent a car, then Palma de Mallorca is a good place for you, as many day trips are offered from the capital.
If you want to visit many museums, then Palma de Mallorca is the good place for you.
Otherwise, Palma de Mallorca may not be the best choice because:
it is noisy,
the city center is not close to a beach,
It means driving through the city to get anywhere else on the island.
Learn more about the best areas to stay in Palma.
#13 – Best areas to stay in Mallorca
Well, there is no absolute best places to stay in Mallorca. It depends on what you are looking for.
Below are some of my recommendations:
More tips on my article about where to stay in Mallorca.
#14 – Choose wisely your accommodation
The accommodation offer on the island of Mallorca is really impressive.
You can find every type of accommodation imaginable.
However, make sure you check the noise level.
Some towns in Mallorca are party towns and there are bars, hotels and nightclubs playing loud music every evening.
If this is not what you are looking for, review the situation before booking.
At the other end of the spectrum, if you are not looking for a beach stay, consider agrotourism. Many fincas have been converted to welcome guests. They offer enjoyable experiences surrounded by Nature.
#15 – Always check the parking conditions
If you are reading this article, you are planning road trips and renting a car.
Therefore, you need to park it every evening around your accommodation.
If you are staying in a popular beach area, parking can be nightmarish. Therefore, always check the parking situation and any reviews about parking in the area (if no dedicated carpark is available).
I don't drink coffee
But I also like other drinks and sweets!
Do you like the free content you find on my blog? All my tips and practical information, without intrusive advertising…

4 Tips to make the most of Mallorca road trip itinerary
#16 – Wake up early to see sunrises
I know that on holidays, sleeping in is a must for some.
But those sunrises on the East and North coast are splendid.
For example, along the beach of Port d'Alcudia and Platja de Muro there are many piers that make for great foreground.
#17 – Visiting early or late
Waking up early to see the sunrise also has the advantage that you can start your road trip early.
As I wrote before, some places get very busy even during the shoulder seasons.
When visiting early you won't stress about parking and you can enjoy the views better.
Good examples are:
The magnificent Sa Calobra – the carpark is small and the road winding – it is best in the first quiet hours of the days
The mountain villages of Fornalutx, Deia and Valldemossa
The famous beaches and Calas (such as Calo des Moro)
….
Plus, later in the day you will cross path with the bus tours of those doing day trips.
#18 – Is Mallorca safe? Be aware of scams
Mallorca is full of tourists. Therefore, sadly, you will find people trying to take advantage of that.
However, during shoulder season, I have never felt unsafe.
You just have to be aware and take precautions (as always):
First thing is to make sure that you don't leave anything visible in the car (like in most touristic places). Don't tempt thieves.
You also have the classic pickpockets in the popular areas of Palma de Mallorca, around the cathedral – as well as at the airport carousel
Change taxi if he/she tells you that the meter is broken
#19 – Carry cash
Most places accept credit cards on the island.
However, there are a few cases when you will need cash: 
A few places to visit (both on and off the beaten path)
To pay for some parking areas
6 most scenic drives in Mallorca – not to be missed
If you are planning a road trip around Mallorca, you may want to make sure you cover the best places to see and the most beautiful roads.
The next 2 sections are dedicated to listing you all my favorites to help you plan.
But you can find practical maps and all my favorite places in my Travel Guide eBook:
#20 – Ma-10 Tramuntana road East – Pollenca to Soller
Ma-10 is the absolute best road in Mallorca as it goes through the famous Unesco protected Tramuntana mountains.
It is quite a long drive, it takes 3 hours from Pollença to Andratx with lots to see along the way.
Therefore, I have cut it in 3 sections that should be driven on different days, in my opinion.
My favorite section in terms of scenery is the East side from Pollença to Soller.
The road is surrounded by mountain peaks and fascinating rock formations.
Highlights along this road include:
Historical town of Pollença
Lluc Monastery
Detour to Sa Calobra
Gorg Blau Lake
Fornalutx
#21 – Ma-10 Tramuntana Central – Soller to Valdemossa
The Central part of the road is the most popular, between Soller and Valldemossa.
You are closer to the sea with mountain on one side and water on the other.
Highlights include:
Soller and its port area + the famous trolley
The village of Deia
The village of Valldemossa
Viewpoints, fincas and monasteries….
#22 – Ma-10 Tramuntana West – Valldemossa to Andratx
The West section of Ma-10 is often overlooked, but it offers some pleasant experiences too.
It is also closer to the sea with nice cliff views.
Highlights include:
Village of Banyalbufar
Torre del Verger
The non-touristy town of Andratx
#23 – Ma-2210 – Formentor road
Another impressive road is the one going all the way through the Formentor Peninsula to the lighthouse.
The cliffs in this area are spectacular, tall and falling straight into the sea.
Access to this road is limited in Summer, and shuttles are in place. I will share more in a dedicated article.
Highlights are:
Mirador es Colomer
Albercrutx tower (small detour)
Formentor beach
Cala Murta and Cala Figuera (walking/hiking required)
The lighthouse of Cape Formentor
#24 – Sa Calobra – Coll dels Reis
The road down to Sa Calobra is probably the most photographed on the island.
From Col dels Reis, the view is quite impressive.
It twists between 2 mountain walls and leads to the most incredible place on Mallorca (see next section).
This is a short drive with one very narrow section under rocks. A popular drive.
#25 – Santuari da Cura road
Throughout Mallorca, there are a few monasteries perched on top hills.
There are often surrounded by flat agricultural lands.
Therefore, the drives up to those monasteries offer open views of the island.
One of the best is up to Santuari da Cura. It lies at 543m (1781ft) above sea level.
Need to rent a car in Mallorca?
My tips:
Compare prices on my favorite platform:

Discovercars.com

– one of the best rated comparison sites!
Don't choose a car too large, since some roads are very narrow
Consider their full coverage option – it for peace of mind!

Book early

to have a large choice of vehicles!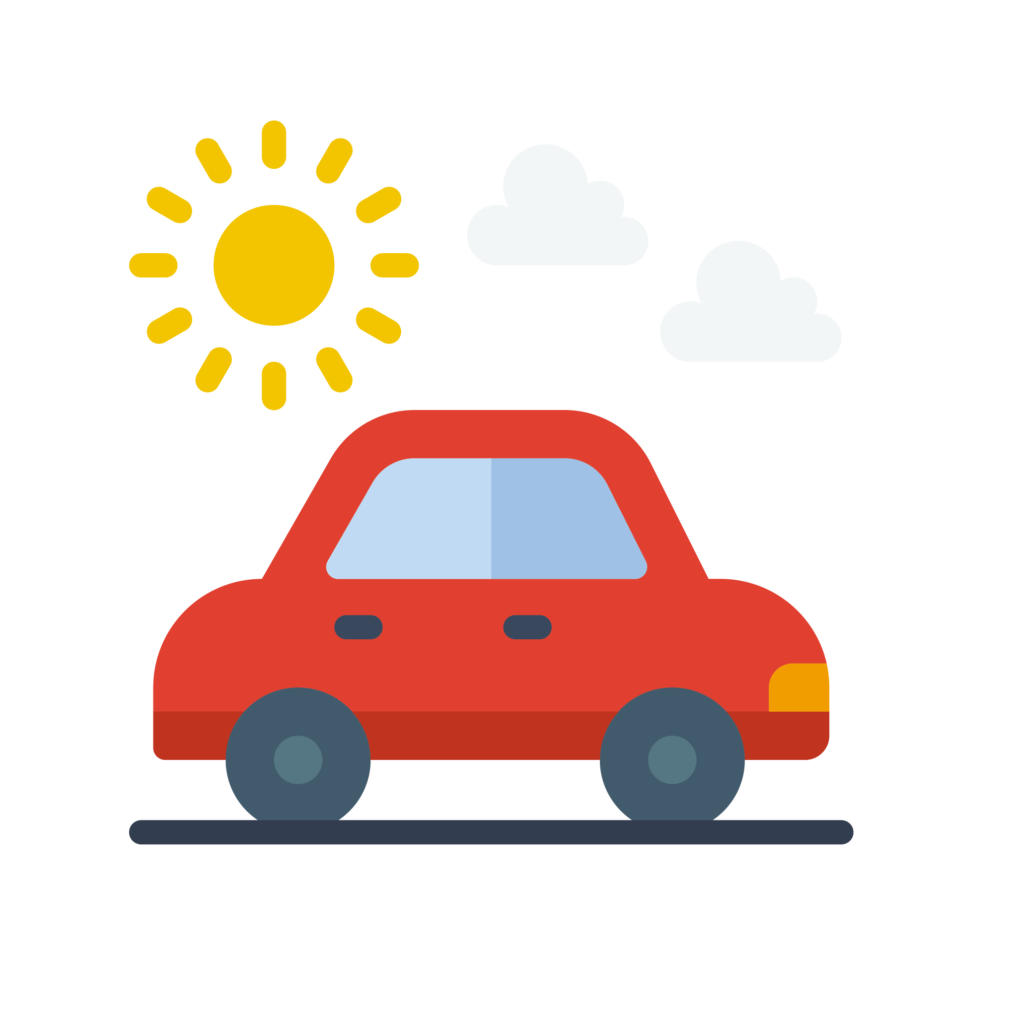 12 other things to do on your Mallorca trip – Highlights
As you drive around Mallorca, enjoy road trips, there a few things to do or to see you should not miss.
Below are 12 of my favorites for you to consider. Find out more in my article about the best things to do in Mallorca.
#26 – Eat Tapas
Before anything else, you need fuel to explore.
In every town you can find great tapas restaurant, with a good mix of vegetables, meat, cheeses…
Some are traditional (such as the picture above) others create original tapas recipes.
I think you should taste as much as possible.
#27 – Do not miss Sa Calobra
This is a very popular spot, but I think it is still worth it.
This was my favorite place on the island.
I visited early morning, before the crowds but with the sun high enough above the mountains (1h30 to 2h after sunrise).
And the place was just perfect.
From the carpark, it is a short walk along the coast and through 2 tunnels to discover the hidden beach and the bottom of a canyon.
The access to the sea is so narrow with mountains all around.
Plus, I was lucky to get great reflections on the river.
#28 – Collect viewpoints
Maybe what I love the most about Mallorca is that locals have set up viewpoints in may places.
It is absolutely fantastic to be driving on a road with magnificent views and finding a spot to park and take the time to enjoy it.
It is not in every country.
Those viewpoints are called Miradors.
Above is a fantastic example. It is Mirador es Colomer. It overlooks the impressive Formentor Cape.
Check out 21 of the best views in Mallorca.
#29 – Visit at least one narrow cala
All around Mallorca, the water has cut coves called Calas.
Some of them are long, very narrow and wild, like snakes of waters.
Other have enchanting beaches and hotels nearby…
Most are worth a stop with turquoise waters and lush vegetation.
In the picture above, you can see Cala Beltran. It is accessible only via a short hike.
See my article about the best calas in Mallorca.
#30 – Visit at least one mountain village
The Tramuntana mountains are home to several historical villages which have been able to maintain their charm.
The stone houses are well-maintained, and plants add to the picture perfect look.
Some of the most famous include:
Fornalutx (photo above)
Deia
Valldemossa
#31 – Walk along one of the long sandy beaches
Well, Mallorca is also famous for its beaches.
It has several long sandy beaches on the different coasts (except along the Tramuntana mountains).
Even if, like me, you are not a beach person, a long walk along one of this beach is a nice experience.
One of my favorite is in Port d'Alcudia (photo above) with the many piers and the lagoon.
See my selection of the best beaches in Mallorca
#32 – Learn about prehistoric cultures at one of the Talayots
Mallorca has had a long history.
It is famous for 2 types of site:
The archaeological sites from the Talayotic culture (Bronze age) where walls and towers were built out of large stones – best sites include Ses Paisses, Son Fornes and Capocorp Vell
The main towns of the Roman occupation: Pollenca, Alcudia and Palma
I think you should visit at least one of the Talayot sites and the walled town of Alcudia. See more
#33 – Book a boat trip
Mallorca is an island, so off course, there are some great boat trips to enjoy the cliffs and more.
I recommend:
#34 – Visit at least one castle and / or monastery
In Mallorca, there are several monasteries and castles built on top of hills.
They offer fascinating buildings, historical stories and splendid views of their surroundings.
Some of my favorite include:
Castell de Bellver – the round castle of Palma de Mallorca (picture above)
Capdepera Castle
Arta Monastery
Santuari de la Cura
Santuari de Sant Salvador
#35 – Visit at least one cave
In Mallorca, you can also go underground.
It is written that the island is home to over 200 caves.
Today, 5 karst caves are open to visitors.
The most famous are Drach cave and Hams' cave but my favorite are Campanet Caves and Arta Caves.
Learn more in my article about the best caves in Mallorca.
With the amount of tourists around Mallorca every year, there are no real secret places.
It is very difficult to be all alone in one place, especially if no hiking is required.
However, there are still a few gems that remain lesser known or overlooked.
One of my favorite is the sea arch of Sa Cova Foradada in the picture above.
This place is incredible, but I am not sure it will stay "hidden" without any signs to find it…
See my list of 12 secret places to discover in Mallorca.
#37 – Visit Palma the Mallorca
I am not a big fan of cities, but the old town of Palma de Mallorca should not be missed.
The cathedral is impressive and iconic with the water feature at the front.
You can also enjoy the Royal Palace, la Llotja and the Arab Baths.
Find out more ideas
#38 – Fun activities to discover in Mallorca
7 days in Mallorca – road trip itinerary
Here is a suggestion on how to spend 7 days road tripping in Mallorca.
You can switch the order depending on the weather:
Day 1 – 
Cape Formentor with viewpoints and beaches
Town of Pollença or Alcudia
Day 2 –
Cala del Moro area – stunning beaches with walking
Mirador das Pontas
Cala Figuera fishing village
Day 3 – 
Sa Calobra area with walk to the hidden beach, Lluc Monastery, lakes and viewpoints
Day 4 –
Mondrago Nature Park – beach and walking
Portocolom and the Sa Cova Foradada hidden gems
Day 5 –
Valldemossa to Soller – beautiful drive with villages and town
Day 6 –
Arta Caves and Capdepera area with lighthouse, beaches and castle
Day 7 –
Palma de Mallorca – visit of the old town and the Bellver Castle
or Check out my 5 itinerary suggestions on how to spend one week in Mallorca.
Find all my favorite places and practical maps to plan your own detailed itinerary for 1, 2 or 3 weeks, in my Travel Guide eBook:
Mallorca Travel guide – prepare & pack
#38 – What to pack for Mallorca
The list of things to pack is quite typical, but remember that the island is not tropical. There is a variation in weather.
Plus, one hour you can be by the beach at 25°C (77°F) and 1h later you can be at up in the mountains, where temperatures drop…
The best options is to bring layers.
You can refer to my overall travel checklists that include packing lists.
Just don't forget:
Binoculars to admire all the details in the scenery (see my guide)
Adapter to charge all your equipments
#39 – Bring the right camera gear for Mallorca
Nothing really special for a trip to Mallorca.
You should consider water protection if you go on a boat tour.
I personally just bought a camera that is entirely sealed, which is quite a relief.
And I use a lense with a wide range to take landscapes and also zoom in on animals or details.
I have:
Olympus EM1 MarkIII
12-100 IS lens
Extra Batteries
A camera clip to relieve my neck and carry the camera on the strap of my backpack – I love soooooooo much!!!!! It works with all cameras.
Olympus EM1 Mark III with 12-100 lens
#40 – Learn a few words of Spanish
Locals always appreciate when people try speaking a few words of their language:
Hello – Hola
Bye – Adios
Please – Por favor
Thank you – Gracias
Excuse me – Disculpe
And keep track of your own trip!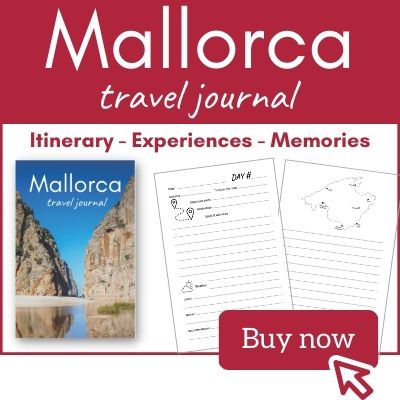 PREVIOUS:
35 best things to do in Mallorca
NEXT:
Where to stay in Mallorca? 15 best areas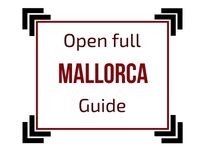 Inspired? Share it on your favorite platform!