Calo des Moro, in Mallorca, is one of the most beautiful places to visit on the island.
Below is my complete guide to help you make the most of your experience with map, photos and tips covering:
Best time to visit
Drive to the carpark
Access to Calo des Moro beach
Loop with Cala S'Almonia
…
Before my tips + photos, here are my favorites for Mallorca:
Why visit Calo des Moro in Mallorca?
Is Calo des Moro worth a visit?
Absolutely. It deserves its title as one of the most beautiful calas in Mallorca.
Even if you don't plan on swimming, it is a beautiful place to walk and enjoy the landscape: turquoise water, sculpted cliffs, lush vegetation.
Plus, there are hardly any buildings in sight! A stunning natural cove.
Don't forget it on your itinerary!
The reality of Calo des Moro – secret beach?
Calo des Moro is an unspoilt area at the southern tip of Mallorca, where you can find one of the most beautiful beaches in Mallorca.
It used to be one of Mallorca's hidden gems. But let's get real.
Those who are still listing this place as a hidden gem have a problem of perspective.
It is now very well known because its beauty is undeniable.
The access is not simple, so there are fewer people than on large beaches, but the sandy area is tiny and at the bottom of cliffs, so it is still crowded, even during shoulder seasons.
I just want you to manage your expectations. However, even with the crowds, I do think it deserves a visit. It is stunning!
And don't forget to visit Cala S'Almunia as well, within the same walk!
Is access to Calo des Moro difficult?
Access to Calo des Moro has a moderate difficulty, if you wear proper walking shoes, but difficult with flip-flops. Don't carry a lot of things.
There are 2 options to access it: one possible with children (with stairs), the other I would not recommend with young children (trail).
Details further down in this article with plenty of pictures.
Planning Tips & Map – Calo des Moro, Mallorca
Where is Calo des Moro located? Map
Southern tip of Mallorca
Near the town of Santanyi and Cala Llombards
Palma de Mallorca to Calo des Moro = 55min drive
Cala d'Or to Calo des Moro = 25min drive
Alcudia to Calo des Moro = 1h15 drive
Below is a map to help you get oriented:
All my favorite locations are included (with GPS coordinates, maps and tips) in my travel Guide eBook that helps you easily plan your Mallorca road trip:
How to get to Calo des Moro carpark
You need a car to reach Calo des Moro
Drive to Santanyi and then to Cala Llombards
The drive to the carpark is easy with one lane in each direction. However, there are rock walls on each side, so as I always suggest for Mallorca, rent a narrow car!
Otherwise, there is a but stopping near the carpark at Cala Llombards (bus stop 57047) – learn more
For the rest of the access on foot from the carpark, check the detailed next section with pictures.
Need to rent a car in Mallorca?
My tips:
Compare prices on my favorite platform:

Discovercars.com

– one of the best rated comparison sites!
Don't choose a car too large, since some roads are very narrow
Consider their full coverage option – it for peace of mind!

Book early

to have a large choice of vehicles!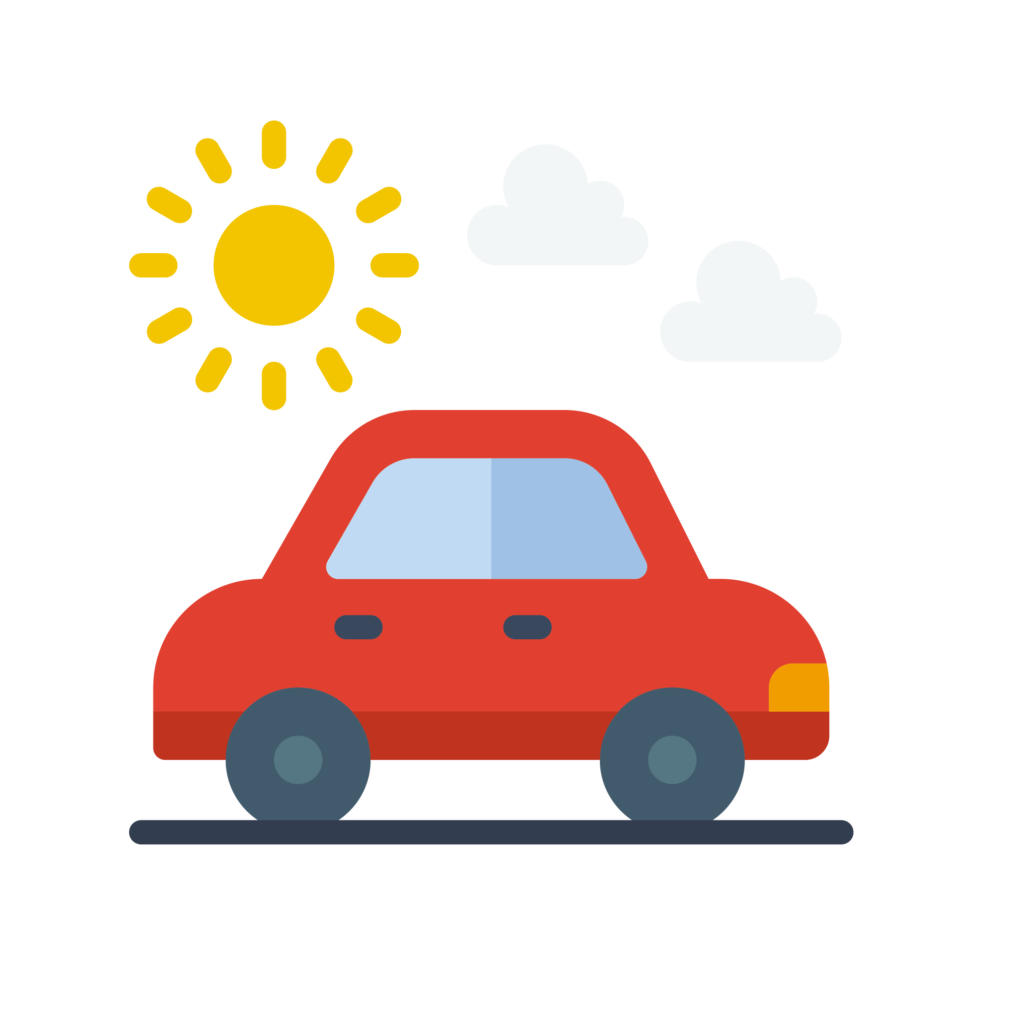 Calo des Moro Parking rules
Do not head to the GPS point for Calo des Moro or Cala de S'Almunia.
Parking close to the trailheads is not allowed. You will see signs and yellow lines. Don't waste your time.
Along the main road, there is a large carpark for those wanting to visit Calo des Moro.
It is clearly indicated. The last time I checked, it was free.
Note July 2022 – the carpark is now legal. It has re-opened. Some closures may happen as they are laying asphalt – see news article
Best time
Visit as early as possible if you want to find space on the little piece of sand
The cove faces East. Therefore, the sun leaves the beach quite early compared to other.
Avoid weekends, as locals will be there on top of tourists.
Regulation in Summer Months
During the Summer months, people may be in place to regulate the amount of people reaching the beach.
The area is really really small, and it would be damaging for nature and dangerous to have too many people.
If you arrive in the middle of the day, you may have to queue for a long time.
Visit Tips
There are absolutely no facilities at either beaches (Calo des Moro and S'Almunia)
You can find toilets at the carpark
Wear good walking shoes. Don't try to go down the hiking trail with flip-flops
Don't bring giant water accessories that are already inflated!!! The trail is not wide. I had to cross path with people carrying those, and that is crazy!
If visiting by boat: the bay offers a nice mooring space at a depth of 3 to 4 meters.
Bring your snorkeling equipment. With the crystal clear waters and rocky cliffs, it is a great place to snorkel!
In Summer, you can find a mobile kiosk with things to drink and nibble.
No water sport rentals
The water is generally calm. But it is not a great place with children because there is very limited place to settle and play.
To stay very close, choose one of the best rated accommodations in Cala Llombards.
Where to stay in Mallorca?
How to get down to Calo des Moro – Access
OK. I will try to explain as best as I can what the access looks like.
First – walk on the streets
From the carpark, you first have to walk along a residential area.
You walk on a driving road, so it is easy. But there is no shade!
Plan around 10min of walking.
It is not always well indicated – it goes: left then right, then left, then right.
Above are pictures of this part of the walk.
Option 1 – Direct to calo des Moro – hiking trail
You first reach the top of the trail to Calo des Moro.
It is not well indicated that it is the actual trail…
If you choose this option, it is a 10min walk down to the beach.
You will enjoy stunning views of the cliffs.
However, it is not easy. It is a hiking trail along a cliff. There are rocky sections.
It is steep but not for long.
I did not feel vertigo when I walked on it. They have created barriers with tree branches.
I will repeat: DO NOT wear flip-flops and DO NOT carry a ton of things.
You arrive directly at Calo des Moro
Option 2 – Via Cala S'Almunia – staircase and connecting path
Back on the residential road.
The second option is to walk 100m more and reach the sign for Cala S'Almunia.
From there, you go down a steep staircase. I counted 121steps.
You first reach Cala s'Almunia. There is no walking path, you walk on a large rocky area. Again you should not wear flip-flops.
Once you enjoyed it, head left. Next to the fishermen houses, there is a walking trail to reach Calo des Moro.
It is private property, so stay on the path.
It is an easy 5min walk between the two.
I think this is the best option with kids. Yes, the staircase is long and steep, but it feels safer than the hiking trail.
In the next sections, I will show you the arrival at S'Almunia beach, the rocky area, then the path between the 2 beaches before sharing pictures of Calo des Moro and hiking the trail back up to the road.
Cala S'Almonia beach
Let's start with Cala S'Almonia.
True, this cove is not as postcard-perfect as Calo des Moro, but it also has a lot of charm.
The long cove has :
a tiny harbor with a couple of buildings
crystal clear water
rocks to have fun with
a tiny sandy beach
Here is a perspective from the other side of the beach:
The sea arch
I am a big fan of rock formations.
And before heading to the connecting path, I noticed a beautiful arch in the rocks, next to the fishermen's buildings.
You can walk around to get closer.
Just be careful with the ground has spikes, and it is not stable.
I don't drink coffee
But I also like other drinks and sweets!
Do you like the free content you find on my blog? All my tips and practical information, without intrusive advertising…

Walking path between Cala S'Almonia and Calo des Moro
Next to the houses, you will see the beginning of a path indicating Calo des Moro.
This path is easy and well-maintained.
It takes 5 minutes, and you walk surrounded by vegetation.
Be respectful, this is private property. Stay on the path.
The family who owns the land, has been working to clean up the area, stop the building of a hotel, and replant indigenous plants.
Thanks to their work, animals and birds have return to the area.
And since 2014, a Foundation help preserve this area "Fundacio Amics de Es Calo des Moro – S'Almonia".
Please be respectful when visiting:
do not light fires
don't leave anything behind
don't take anything (plant, rock, sand…)
do not smoke
And keep track of your own trip!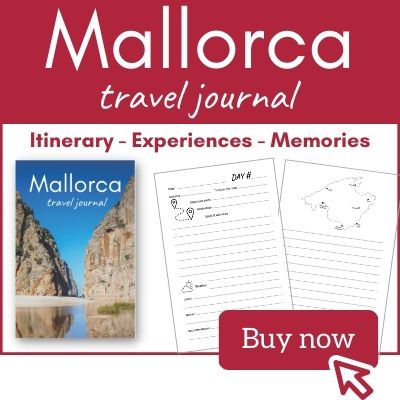 Calo des Moro beach
And then you can discover the magnificent Calo des Moro beach.
It is at the bottom of cliffs, so you can enjoy beautiful views from above.
It is only 40m long and not wide at all.
Be careful, it is at the bottom of a cliff, so there can be rock falling.
If you want to reach the water level, you still have a very, very steep section to get down.
Hands may be required to keep balance.
But the view is stunning.
The sand is fine, the water transparent and the shape of the coves is perfect with cliffs in every direction!
For the geology lovers, you can look back towards the cliffs and appreciate the layers of rocks and formations.
Calo des Moro hike
I decided to take the hiking trail to go back to the road.
If you can, I strongly recommend it. It offers magnificent perspective over the cove and the larger bay.
You are surrounded by lush vegetation.
The green contrast with the intense blues of the water.
There are some very easy sections to walk.
And other which are more rocky, as I have shown before.
It is a little steep, but you stop all the time to admire the changing perspective / angle over Calo des Moro. So, at the end, it is not too difficult.
I let you enjoy the few following pictures taken from the path:
Plan your trip to Mallorca:
Other stunning beaches nearby – Cala Llombards and Mondrago
In the same area, you can visit other beautiful beaches with rocky cliffs and lush vegetation.
Below are 2 other stops to consider.
Cala Llombards beach
A short drive from the Calo des Moro carpark will lead you to a long cove.
This one is not as impressive. But it is still pretty and access from the carpark is very easy: flat with a boardwalk on the sand.
However, it is also a very popular spot, so visit early!
Mondrago natural park
A longer drive from the Calo des Moro carpark will lead you to the Mondrago Natural Park (25min drive).
It is another well-preserved area.
The beaches are longer and easier to access (also some walking is till required).
The cliffs are lower.
The area offers several hiking trails
See article about Mondrago Natural Park
Want to see more of Mallorca?
Planning a trip to Mallorca?
Check out my travel guide to help you plan:
And keep track of your own trip!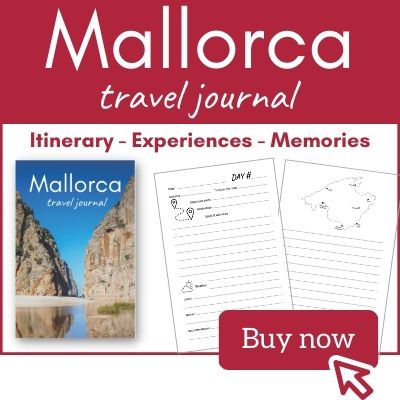 PREVIOUS:
15 things to do in Capdepera, Mallorca
NEXT: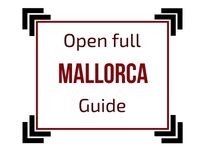 Inspired? Share it on your favorite platform!