Mallorca has had a long and tumultuous history.
In this article, I have selected the best ruins and archaeological sites to visit and understand it better:
best talayots
Roman ruins
Arab ruins
defensive towers
and more…
Before my tips + photos, here are my favorites for Mallorca:
3 Best Talayots in Mallorca
Let's start with the Talayots (also written talaiots) the most famous archaeological sites in Mallorca.
They are megalith from the Bronze age that are specific to the island of Mallorca and Menorca.
During the late second millennium and early first millennium BC, the Talaiolitic culture was blooming. They are circular or square building.
It is estimated that they are at least 274 of them.
Below is my selection of the top 3 to visit to consider including in your itinerary:
#1 – Ses Paisses
About
This Bronze Age Talayotic settlement is one of the best preserved on the island of Mallorca.
Its most interesting feature is the surrounding wall with the main entrance – the perimeter is around 374m long and dates back to the 6th century BC.
The size and setup of the rocks is fascinating.
Inside, the visitor can discover the typical structure of houses around a central tower. There are signs explaining the various structures and their use.
Location and access
Just outside the town of Arta, South-East of the island
Easy access and good size carpark
Price and timing
2 Euros
Open 10am to 5pm (to 2pm on Sat and closed on Sun)
Plan 30min to 1h depending on your level of interest.
#2 – Talaiot Capocorp Vel (also written Capocorb)
About
This prehistoric village was one of the largest on the island and it is one of the most well-preserved and well-excavated.
The ruins today include 5 talayots (2 square ones and 3 circular ones) as well as 28 dwellings.
They are in a good state of conservation, and you can easily see the houses and how the village was organized. 
Location and access
35min drive from Palma, South West of the island
Not far from the famous Cala Pi beach
Easy access
Price and timing
3€  
10am to 5pm – Closed Thursdays
Plan 30min to 1h
Official website
#3 – Son Fornes Talayot
About
Son Fornes is an archeological site from the Talayotic times.
It is not as well preserved as other sites, but it is home to one of the largest circular Talayots in Mallorca: 17m (56ft) in diameter with a 5m long corridor.
Houses and another talayot have also been unearthed during the explorations.
Location and access
In Montuiri, 30min drive from Palma
Heart of the island
Price and timing
Free to enter
Plan 15 to 30min
Information boards are displayed.
Others talayots to consider if you want to see more
And there are others to explore all around the island, more or less excavated. They include:
Closos de Can Gaia
Tumul de Son Ferrer
S'Hospitalet Vell
Need to rent a car in Mallorca?
My tips:
Compare prices on my favorite platform:

Discovercars.com

– one of the best rated comparison sites!
Don't choose a car too large, since some roads are very narrow
Consider their full coverage option – it for peace of mind!

Book early

to have a large choice of vehicles!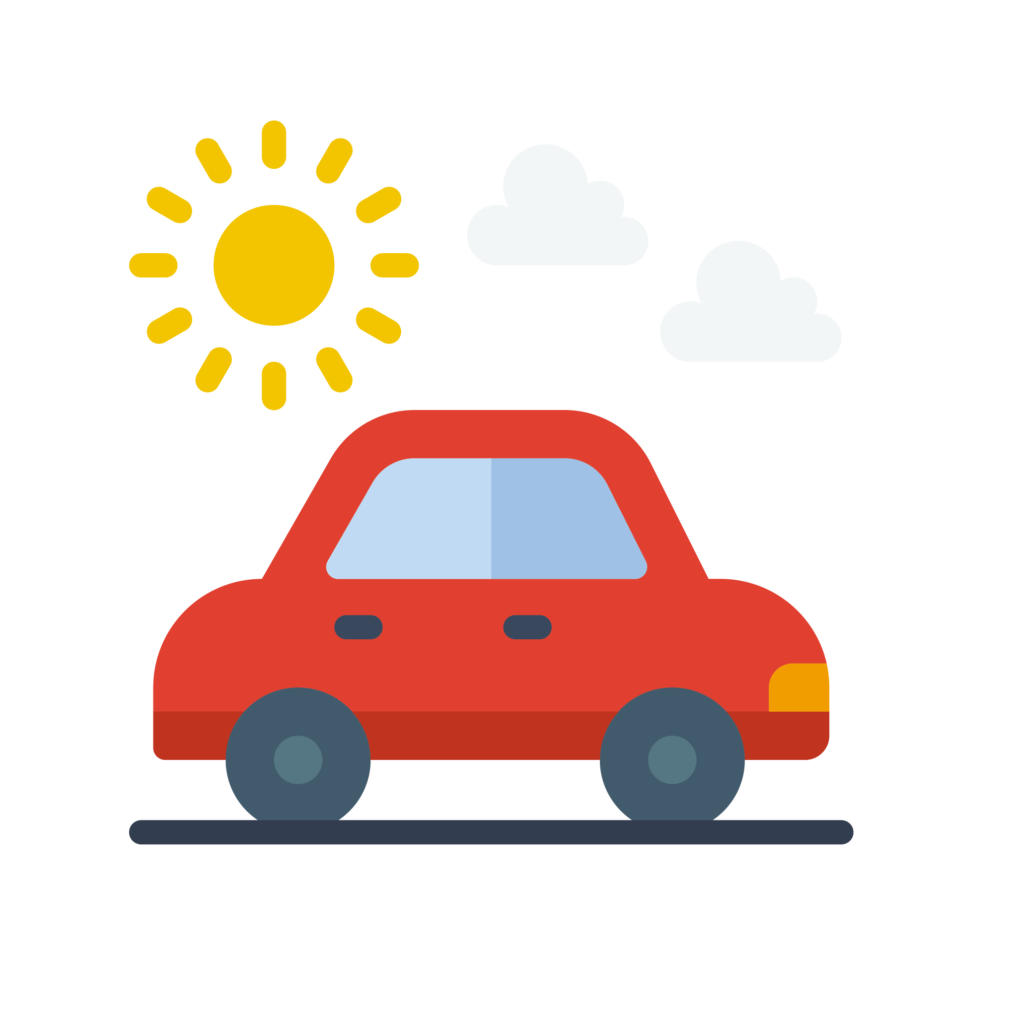 7 ruins in Mallorca worth visiting (and archaeological sites)
But the island of Mallorca has a lot more to offer, thanks to its rich history.
Below is my selection of other archaeological sites to discover: roman ruins and more
#4 – Son Real Necropolis
About
From Cases de Son Real, trails take you on walks under pine trees all the way to the coast where you can find ancient ruins of military towers.
The highlight is the necropolis right at the edge of the coast. The walls are well preserved to understand how the tombs were set up.
It dates back to the 8th century BC.
Nearby you can also find prehistoric burial caves and walls.
Location and access
North-East coast, not far from Alcudia
1h drive from Palma de Mallorca
Price and timing
Free access
Plan 1h30 to 3h depending on how much of the coast you want to explore
#5 – Pollentia roman ruins (in Alcudia)
About
One of the top things to do in Alcudia, is to visit the Roman Ruins of Pollentia.
It is the most important archaeological site from Roman times on Mallorca.
Founded in the 1st century BC, at a strategic location, it was the capital of Mallorca during the Romans.
The visit include the theatre, the forum and the residential area of La Portella.
Location and access
North East of Mallorca, in the town of Alcudia
45min from Palma de Mallorca
Easy to park and access
Price and timing
4€
9:30am to 3pm – closed Sun
Official website
#6 – Capdepera Castle
About
Located on top of a hill, the Castell of Capdepera and its strategic location has a long history.
First built during the 14th century, it protected the inhabitants from pirates' attacks. In the 16th century, there were 125 houses inside the walls.
And in the 18th century it was used as a military complex.
It is a fascinating structure with great views.
Location and access
South East of the island, in Capdepera
1h drive from Palma de Mallorca
Stairs or slopes to access and visit
Price and timing
10am to 7pm
Plan 1h to 2h
Official website
#7 – Roman bridge in Pollenca
About
Pont Roma is still a bit of a mystery.
It crosses the Torrente de Sant Jordi and has been named Pont Roma. But it existence has been recorded only since 1403.
Some think it dates back to the medieval times while other thing it was part of an aqueduct built by the Romans.
Location and access
In the town of Pollentia (Pollença) – North-East of Mallorca
50min drive from Palma de Mallorca
Price and timing
Free access
#8 – Prehistoric caves
About
Areas of Mallorca have been inhabited since prehistoric times.
In the area of Cala Sant Vicenc, you can see caves. It houses a mix of burial artificial caves and prehistoric monuments typical of the island with oval chambers and corridors.
Location and access
Cala Sant Vicenc, North East of Mallorca
50min drive from Palma de Mallorca
Price and timing
Free access
Short rocky path
#9 – Palma Arab Baths
About
10th century baths – remains of the Arab city of Medina Mayurqa.
You can enjoy a video explaining the history and use and visit the baths with its Arab style columns and arches.
Plus, the small garden is very peaceful.
Location and access
In Palma de Mallorca
Price and timing
3€ – cash only
10am to 6:30pm
#10 – Castell de Bellver
About
It is not really a ruin, but it is an impressive historical site that deserves a spot in this list.
Built in the 14th century for King James II de Mallorca, it is one of the rare circular castles.
Plus, you can climb to the top for amazing 360° views!
Location and access
In Palma de Mallorca
Price and timing
4€ – Free on Sundays
Mon Closed
Apr – Sep: 10am to 7pm (3pm Sun)
Nov – Mar: 10am to 6pm (3pm Sun)
Official website
All my favorite locations are included (with GPS coordinates, maps and tips) in my travel Guide eBook that helps you easily plan your Mallorca road trip:
5 best towers in Mallorca
Mallorca has had a tumultuous history with many invasions.
Its location was strategic.
Therefore, during the 16th century (and later on), a vast network of towers were built around the island to survey the seas and communicate in case of attacks.
You can see many of them all around the island.
Below are my favorites.
#11 – Albercutx tower
This tower overlooks the Formentor peninsula and also offers amazing views of the Tramuntana mountains.
Many people just drive close to it without discovering this hidden gem. 
The narrow road and short walk are worth the view!
And it is possible to climb inside, although not easy.
#12 – Torre de s'Estalella
S'Estalella is a scenic hike around a headland that includes sea caves, rock formations, a small lighthouse and a historical tower.
The defensive tower dates back to 1577 (and restored in 1984). It is cylindrical at the top and conical at the bottom. Its height is 9.2m (30ft).
The best part is the mix of nature with the constructions. It is worth the walk!
#13 – Torre del Verger
Beautiful stop on the main road Ma-10 through the Tramuntana mountains.
The old tower, built in 1579 is part of the extensive network to guard the island.
Stunning views of the rugged West Coast.
Carpark just West of the tower.
#14 – Cala Pi Tower
If you are visiting the beautiful Cala Pi (and maybe hiking to cala Beltran), don't miss the short drive to the other headland to see the tower.
It is private land, so you cannot get close, but it is easy to look at it from the road.
#15 – Torre del Serral dels Falcons
One of the towers easiest to access is Torre del Serral dels Falcons.
It dates back from 1577 and offers extensive views of the coast, including a small lighthouse.
It is very close to the Drach caves, an easy stop before or after your underground exploration.
Where to stay in Mallorca?
Windmills
Around the island, but mostly inland, you will also notice the ruins of many many windmills (and a few restored ones).
They were flour windmills dating from the 16th to the 19th century. Originally there were around 900.
If you want to learn more, head to the Montuiri museum. It is set up inside a windmill from the 17th/18th century. 
I don't drink coffee
But I also like other drinks and sweets!
Do you like the free content you find on my blog? All my tips and practical information, without intrusive advertising…

Want to see more of Mallorca?
Planning a trip to Mallorca?
Check out my travel guide to help you plan:
And keep track of your own trip!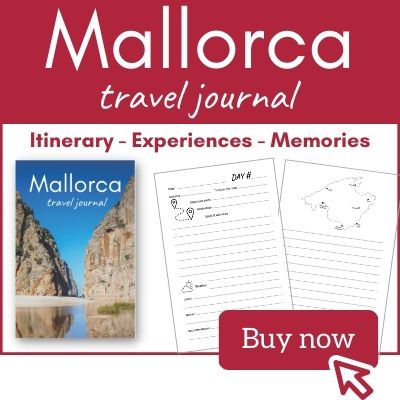 PREVIOUS:
40 best Mallorca landscapes in pictures
NEXT: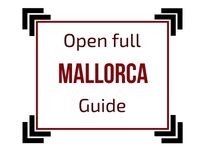 Inspired? Share it on your favorite platform!