The Alcudia area in Mallorca is one of the best holiday destinations on the island.
It has a lot to offer. Below is my complete guide with map, tips, photos and all the best things to do in Alcudia including:
the Alcudia old town,
the best beaches in Alcudia bay,
fun activities and excursions,
where to stay,
…
Before my tips + photos, here are my favorites for Mallorca:
10 absolute best things to do in Alcudia
If you don't want to read my complete guide, this section is a summary of the best things to do and places to visit in Alcudia, depending on what you are looking for.
But you can find more detailed suggestions later in the article.
Best things to do in Alcudia – Nature and Culture
Explore the old town within the fortification walls
Watch sunrise at one of the pontoon along Alcudia Bay
Walk along the long beach of Port de Alcudia – Platja de Muro
Take a boat trip to Formentor
Go paragliding
Best things to do in Alcudia – for families
With young Kids, the Marina side of Port de Alcudia has more sand and quieter water
With teenagers, there are fun water activities (speed with various shapes of transportation devices) – between Port de Alcudia beach and Platja de Muro
Hidropark, Alcudia water park
Explore the old town – kids will enjoy walking on the fortification walls
Take a dolphin watching tour – see options
See the best rated accommodations in Alcudia.
Best things to do in Alcudia when it rains
Visit another area of the island – It can rain in Mallorca but it rarely rains all around the island. There is much to see!
Go visit an underground cave – the closest one is Campanet Cave (20 to 25min drive) – learn more about caves
Go swimming – rain is not really a problem when having fun in the water.
Details about those activities as well as more suggestions, with photos, are listed after the planning tips.
Alcudia – best destination in Mallorca? Intro + Map
What do we mean by Alcudia?
When people talk about Alcudia, they most refer to a large area around the resorts. It includes:
The Alcudia old town, 5 minute inland
Port de Alcudia, North of the Bay with the marina and ferry port
Playa del Muro – a beach area with lots of accommodations in the continuity (Platja de Muro in Catalan)
Can Picafort – another beach area with lots of accommodations in the continuity
The advantages are a wide range of accommodations, easy access to the beach, easy access to main roads to explore the island and close to the most famous places such as Formentor and Sa Calobra.
Where is Alcudia located? Map
On the North-East coast of Mallorca
At the east end of the main motorway, Ma_13
Palma de Mallorca to Alcudia area = 50min drive
Mallorca Airport to Alcudia area = 50min drive
Below is a map to help you get oriented:
All my favorite locations are included (with GPS coordinates, maps and tips) in my travel Guide eBook that helps you easily plan your Mallorca road trip:
Is Alcudia a good holiday destination in Mallorca?
Yes, I think Alcudia is one of the best holiday destinations in Mallorca for 3 main reasons:
It has a long beautiful sandy beaches with crystal clear water
There is everything you need in terms of accommodations, restaurants, shops…
It provides easy access to many of the most beautiful places on the island as it is close to motorway Ma-13 and close to the Formentor peninsula.
It is ideal for couples, families, and it is the perfect location for biking.
See the best rated accommodations in Alcudia. Suggestions in next section.
Is Alcudia worth visiting?
If you don't stay in Alcudia, I do think the old town is worth a visit. It is beautiful and fun to explore.
However, if you are already staying at a beach resort, no need to visit the beach area unless you want to watch sunrise.
Planning Tips – Alcudia, Mallorca
Alcudia Transfers and Taxis
If you don't plan on renting a car, you can book a transfer or take a taxi to get to Alcudia from Palma airport.
Private Transfer – book
Taxi – plan 90 to 100 euros for a taxi course (see latest prices here)
Bus – there is a bus between Port de Alcudia and Palma airport – number 301
How to get to Alcudia? by car
However, I think the best way to explore Mallorca is by car. I recommend renting a car right at the airport.
Easy drive from the Airport or from Palma de Mallorca to Alcudia (mostly on Motorway)
No tolls
Easy to drive in the beach areas – one main road parallel to the beach and accommodations on each side
Need to rent a car in Mallorca? My tips:
See my 36 tips about renting a car in Mallorca
Parking in Alcudia
Parking at Alcudia old town:
At the old town, there is no problem at all.
There are several large carparks all around the fortifications.
They are free.
Parking at Port d'Alcudia or Playa del Muro:
Parking in the beach areas is more complicated, especially in Summer.
If you are staying in Alcudia and renting a car, make sure to read comments about parking in the area, if there is no dedicated parking space
If you are just visiting, finding a place can be difficult in Summer. Arrive early to have options. It is mostly street parking.
At the Marina, there is a large carpark 2 blocks from the waterfront.
Best time to visit
Mallorca, and thus Alcudia, is best visited during Spring or Autumns for the most enjoyable temperature
If you love the sun and heat, then the Summer months are for you, but expect large crowds
Alcudia is a fantastic spot to watch sunrise
Water temperature – it starts rising in June and it drops around mid to end October
Markets in the old town are on Sunday and Tuesday mornings
How long to plan
for a visit of Alcudia: to visit the old town you need half a day to one day
for a holiday in Alcudia: I think 1 week is a minimum to enjoy the highlights and relax at the beach
to explore the island: 2 weeks are required to explore more of the island and 3 if you want to visit each region in more details.
How to get around Alcudia old town
Once parked around the fortification walls, the old town is explored only on foot.
It is not really big.
How to get from Port de Alcudia to Alcudia old town (or opposite)
Easy 5min drive by car
Easy 10min ride by bike
Bus 3054
by taxi – around 10 euros depending on where on the bay you start from
Discussions are happening about animal welfare in regards to the horse carriages
How to get around Alcudia beaches
However, the beaches area is quite long – around 10km. So get between areas, you can:
Walk along the beach in the sand
Walk along the main road parallel to the beach
Take the public bus
Take taxi
Take the touristic Ting Ting train – in Summer, it connects Port de Alcudia and its attractions with an audiotour
Where to stay in Alcudia? Accommodation options
Alcudia accommodation tips
The town and the beachfront are both rich in accommodations with rentals, hotels, villas… There is something for everyone.
Things to pay attention when choosing your accommodations are:
How close is it to the seafront? (although you are never far).
Is there a parking space included? If not, how are the comments about parking.
How are the comments about noise? It is not a party area, but a few hotels have loud parties.
How is the sea-view? many buildings are not facing the sea but are sideways, so the views can be partially obstructed.
How close is it to the lagoon? There are more mosquitos closer to the lagoon.
Alcudia hotels and rentals – suggestions
or See the BEST RATED accommodations in Alcudia
Where to stay in Mallorca?
#1 to 8 – Best places to visit in Alcudia Old Town
The old town of Alcudia is a big inland from the beach area.
It is the best preserved medieval town in Mallorca, founded over 2000 years ago.
#1 – Admire the gates
All around the medieval town are fortification walls.
There are several gates all around allowing you to enter.
The 2 most impressive areas:
Porta Sant Sebastia, still connected to the walls
Porta del Moll, now freestanding.
I love the perspective of the old town through the entrance archways.
#2 – Walk on the fortification walls
As I said, most of the town is surrounded by fortification walls. There is a large section to the North, where you can enjoy walking on them and discovering the watch towers.
I love the perspectives it offers. You can see the charming streets from above, as well as the landscapes surrounding to the towns.
#3 – Just stroll the narrow streets
You can also stroll and try to discover the many charming streets all around.
Old stone houses are embellished by green plants, green shutters and more.
#4 – Admire the church – Església de Sant Jaume d'Alcúdia
Església de Sant Jaume d'Alcúdia (Church of St Jaume) is a Roman Catholic church.
It is at the south tip of the old town.
The current church stands on the same site as the original church that was built back in 1302. It collapsed in 1870 due to lack of maintenance and was rebuilt and completed in 1893.
The church is beautiful, with various layers to be seen in each direction.
It is built in Neo-Gothic style. The foundation has a transept and side chapels. The ceiling has Gothic ribbed vaults.
Apart from the side view, one of my favorite views is from the wall with the perspective towards the church:
#5 – Old town hall building
In the heart of the town, don't miss the building with the townhall (Ajuntament d'Alcúdia).
The building is also known as the "Casa Consistoral".
It was built in 1523 in the Renaissance style. It has a central tower, and it is decorated.
#6 – Travel through history at the Pollentia roman ruins
There is also an archeological site you can visit on the South tips of the old town.
It is the ruins of Pollentia town.
Urban life in Mallorca started in 123 BC when consul Quintus Caecilius Metellus conquered the island.
It developed heavily during the 1st century because of its strategic location between the Bay of Alcudia and the Bay of Pollença. It became the most important town in the Balearic islands.
Today you can see the ruins of the theater, the forum and a residential neighborhood.
Closed on Mondays, Sundays and Public holidays.
Opening hours: 9:30am to 2pm
4 euros
See more ruins to visit in Mallorca
#7 – Enjoy delicious food in the Alcudia Restaurants
The old town of Alcudia is a great place to have lunch.
There are several places with terraces and restaurants which have a lot of charm and some great food.
I really enjoyed Can Polit Tapas. The inside is stunning, and the food is of good quality.
#8 – Explore the Alcudia Market
There is a large market every Tuesday and Sunday mornings.
It is the oldest in Mallorca and it is held within the medieval walls.
Stands include fresh food items, clothes, shoes, bags, souvenirs…
I don't drink coffee
But I also like other drinks and sweets!
Do you like the free content you find on my blog? All my tips and practical information, without intrusive advertising…

#9 to 13 – Enjoy the best beaches in Alcudia Bay
Along the Alcudia bay, there is a very long sandy beach, stretching for several kilometers.
It starts at the marina and goes all the way to Can Picafort.
#9 – Port de Alcudia beach
Near the Marina is the Port de Alcudia beach.
It is where the beach is the widest.
Here there are restaurants right on the beach
Rental of watersport equipment
Shallow waters, great for younger kids
#10 – Port de Alcudia Lagoon
In the middle of Port de Alcudia is where the lagoon joins the sea.
This is a beautiful area which a bridge and many restaurants.
#11 – Playa del Muro
At playa del Muro (a.k.a. Platja de Muro), the experience is different:
The beach is narrower
The walk down in the water has some drops in the sand and waves
No restaurants directly on the beach. They are along the main road, 1 block behind.
The accommodations are directly on the beach
This is where you can join one of the fun adrenaline activities – several booths to book along the way
#12 – Walk along the long bay
Thanks to the beach being very long, it is an absolute pleasure to walk for a long time with beautiful views of the Alcudia Bay.
The sand is soft and warm.
#13 – Watch sunrise
The beaches of Alcudia are some of the best places to watch sunrises.
There are many pontoons along the beach (for the glass-bottom boat) where people like to sit and see the first light of the day.
#14 to 20 – Activities in Alcudia
#14 – Hidropark – Alcudia water park
One of the mina attractions in Alcudia is the water park called Hidropark. It is the 3rd largest on the island.
It includes:
Several swimming pools
Several water slides (straight and twirling)
Trampolines
Restaurants
Bars
#15 – Fun water activities – paragliding, banana
Along the beach you can find booths where you can purchase tickets for adrenaline-rush activities.
They include speed boats pulling devices of various shales (banana, circle…).
And you can also enjoy paragliding. I love this. The views are stunning.
#16 – Watersport equipment rental
At Port de Alcudia, not far from the Marina, you can find, windsurfing equipment rental, kayak rental and boat rental.
#17 – Alcanada golf course
And don't forget about golf.
In Alcudia, you can find the Alcanada Golf Club has one of the best golf.
The 18 hole course offers beautiful views of Mediterranean Sea (designed by architect Robert Trent Jones Jr. in 2013).
#18 – Karting
If you are looking for more action oriented activities in Alcudia, you can find karting venues.
e.g. Kartingmania at Hotel Bellevue. Separate track for adults and teens vs 4 to 7 years old children.
See official website.
#19 – Alcudia Nightlife – bars and more
Alcudia is not the most famous place in Mallorca for party and nightlife. But it does not mean there aren't any.
You can find bars, restaurants and dancing places.
The main restaurant area to enjoy at night is around the marina
Then you can head to the Complex with a glass pyramid, where you will find the liveliest area.
Located 2 blocks from the seafront in Port de Alcudia near a Lidl
There you can find a discotheque
This is also where you find bars and clubs such as La Nit, Banana Club
#20 – Alcudia Shopping
Alcudia is not the best for shopping.
I recommend heading to Palma de Mallorca.
However, you can find some in Port de Alcudia and in the Old town.
Plus, you have the markets in the old town on Tuesdays and Sundays.
Plan your trip to Mallorca:
#21 to 29 – Things to do near Alcudia – excursions
If you have a car, Alcudia is very practical to go explore the region and the entire island.
And, even if you don't have a car, since there are many tourists, there are also many excursions available.
#21 – Boat tour to Formentor
From Alcudia, one of the must-see is the Formentor Peninsula.
You can visit it by car. But you can also discover it by boat.
There are several options:
The catamarans and glass-bottom boats mostly head to Formentor beach, considered one of the most beautiful beaches in Mallorca.
The speed boats that can go all the way to Cape Formentor to see the tall cliffs and lighthouse from the sea
Check out the selection of tours on GetYourGuide.
#22 – Dolphin watching tour
Another popular boat tour from Alcudia is the dolphin watching tour.
It is not the best destination to watch dolphins compared to other islands or countries. But it is always a thrilling adventure to look at the sea and try to find them!
See options
#23 – Beaches on Pollenca Bay
I listed the Alcudia beaches on Alcudia bay.
However, just 5min North of Alcudia old town or 10min from Port de Alcudia, you can find other beaches on the Pollença bay.
There are smaller with sand and rocks and beautiful scenery.
They include:
Platja de San font de Sant Joan
Platja de San Pere
Cala Victoria with the S'Illot area
#24 – Trip to Pollenca
With just a 15min drive (or cab ride) from Alcudia, you can visit the town of Pollenca.
Located at one end of the Tramuntana mountains, it is an ancient, medieval town dating back to the Roman Empire.
You can enjoy:
The cobbled streets
The long stone staircase to El Calvari
The view over the city from El Calvari
The Roman bridge
…
#25 – Alcudia hiking
The end of the Alcudia peninsula is wild.
You can enjoy some hiking trails.
A famous one starts at La Victoria hermitage and offers great views towards Formentor.
#26 – Sa Bassa Blanca Museum
If you enjoy modern art, just a 10min drive from Alcudia, you can visit the Sa Bassa Blanca Museum.
Inside the museum is a good collection on display, with paintings and photos.
But it is mostly famous for its collection of sculptures throughout the beautiful park.
See website
#27 – S'Albufera Reserve – bird watching
Bird watchers will enjoy the S'Albufera Natural Park, a protected nature reserve and wetland (protected since 1985).
Grass, swamp and abundant birdlife.
You can visit on foot or by bike.
#28 – Explore the island!
But Alcudia is also a great base to explore the entire island of Mallorca.
And there is much to see.
Highlights include:
The Formentor peninsula with high cliffs
The hidden beach of Sa Calobra – see article
The famous Port de Soller and nearby villages – see the best ones
The beautiful calas of the South and East coasts – Calo des Moro, Mondago Natural Park, Cala Pi… see the best ones
Palma de Mallorca, the main town on the island, with its famous cathedral, royal palace and castle.
The underground caves – see options
And many magnificent landscapes – see my favorites
I recommend renting a car to enjoy the freedom of visiting.
Need to rent a car in Mallorca?
My tips:
Compare prices on my favorite platform:

Discovercars.com

– one of the best rated comparison sites!
Don't choose a car too large, since some roads are very narrow
Consider their full coverage option – it for peace of mind!

Book early

to have a large choice of vehicles!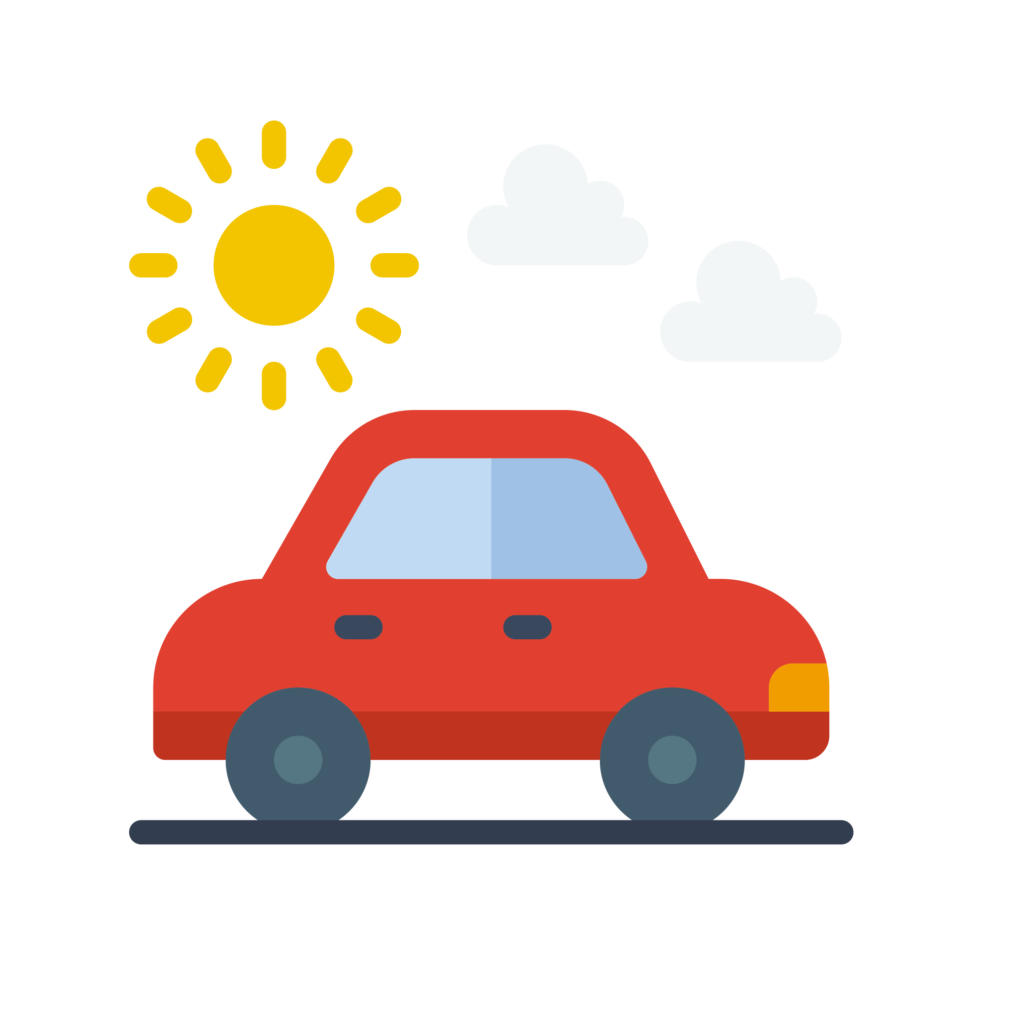 All my favorite locations are included (with GPS coordinates, maps and tips) in my travel Guide eBook that helps you easily plan your Mallorca road trip:
#29 – Take the Ferry to Menorca island
Finally, if Mallorca is not enough for you, you can also visit the neighboring island of Menorca.
With a day trip, you can see some highlights with beaches, historical towns, fishing villages…
Check out this guided tour
FAQs
Can you swim with dolphins in Alcudia?
No. There are dolphins around the Alcudia bay in the hotter months of the year.
But they don't come to shore.
And the boat tours do not include a swim – see options
Can you drink tap water in Alcudia?
Yes, the water in Alcudia is safe to drink.
However, it does have a specific taste. You may decided once you taste it.
Are there mosquitoes in Alcudia?
Yes, there are mosquitoes in Alcudia (as the rest of Mallorca in the hot and humid climate).
The quantity depends on the weather condition. Even if October you can be bitten quite a lot if they like you as much as me.
The worst area is around the lagoon. Beware when choosing your accommodation.
Is Alcudia good for teenagers?
I think Alcudia is a great option with teenagers.
Between the beach, the adrenaline rides, the watersport equipment, the karting, the waterpark, there is much for them to do.
Is Alcudia good for nightlife – is it a party place?
Alcudia is not a party place like Magaluf.
However, there are bars and clubs in the Port de Alcudia area.
And a few hotels along the beach have events every night.
Alcudia Marina
The Alcudia Marina is located at Port de Alcudia.
There is a large carpark 2 bocks from it, inland.
You can find fishing tour, catamaran tous, speed boat tours to formentor and more.
Want to see more of Mallorca?
Planning a trip to Mallorca?
Check out my travel guide to help you plan:
And keep track of your own trip!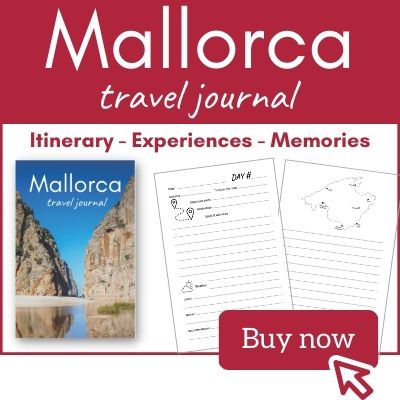 PREVIOUS:
Cap de Formentor (road, beach, lighthouse…)
NEXT:
15 things to do in Capdepera, Mallorca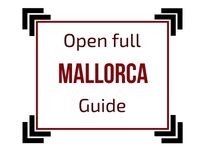 Inspired? Share it on your favorite platform!