At Lake Myvatn, the park of Hofdi, Iceland, is quite unique: the little peninsula has a mini-forest, giving you a nice break from the bare surrounding landscapes.
And you still get to see a great volcanic feature: the lava pillars of Kálfastrandavogar.
Below is my guide to help you plan your visit to Hofdi Myvatn with map, tips and photos.
Before my tips + photos, here are my favorites for Iceland: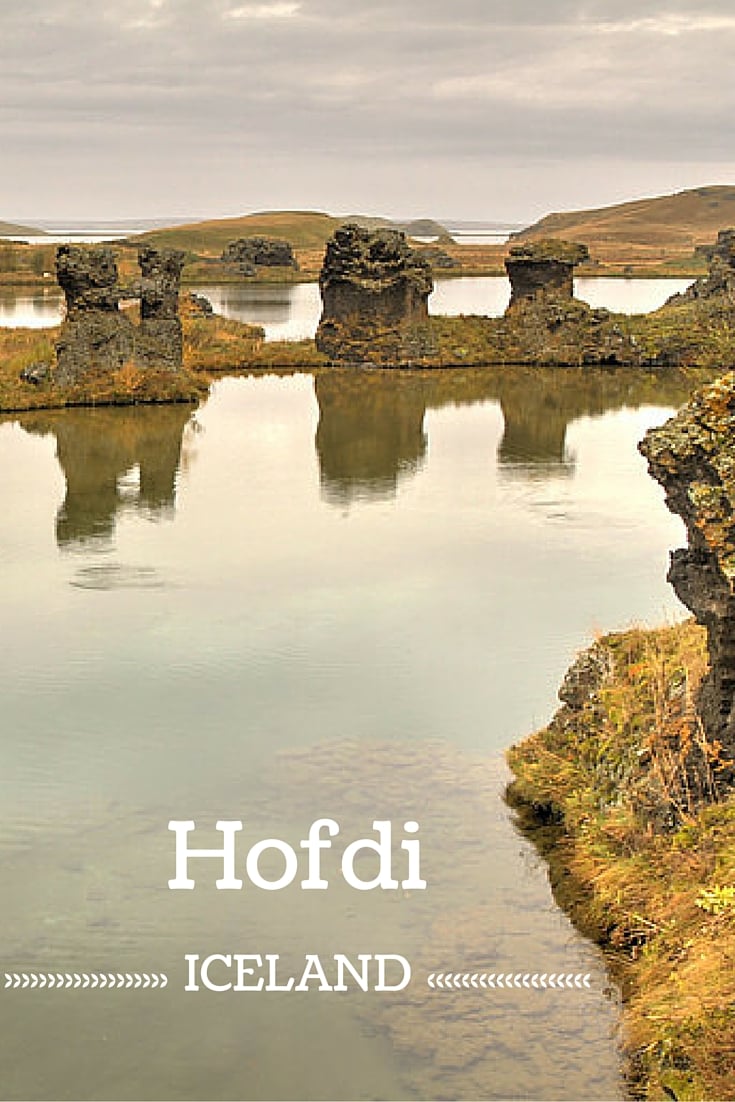 Why visit the Hofdi Park in Myvatn, Iceland?
Hofdi is a peninsula in Lake Mývatn:
It is so rare in Iceland to see trees that I had to introduce the Hofdi park to you. Apparently, it is the result of a couple spending their summer vacations at Hofdi for decades planting trees and plants. When the husband died, the wife donated the place.
Plus, in one of the coves, you discover strange lava pillars standing in the water, a quite unique feature known as the lava pillars of Kálfastrandavogar.
And it offers great views of Lake Myvatn!
It is not as famous as the lava formations of Dimmuborgir or the pseudocraters, but it is worth a visit.
And Hofdi has been selected by the local tourism office as a 'Must do' by the Myvatn Lake.
Hofdi House – not the same
Note that the name Hofdi is also used about a house with historical significance in Iceland. It is located in Reykjavik, built in 1909. It is the famous place where the 1986 summit of presidents Ronald Reagan and Mikhail Gorbatsjov took place, marking the end of the Cold War
(Icelandic spelling: Höfði)
More photos after the planning tips.
Planning Tips and Map – Park Hofdi Iceland
Where is the park of Hofdi in Iceland? Location and map
In the North of Iceland
On the East shore of Lake Myvatn
Akureyri to Hofdi = 1h10 drive
Reykjahlid to Hofdi = 10min drive
Below is a map to help you get oriented:
All my favorite locations are included (with GPS coordinates, map of region and planning tips) in my travel guide eBook to help you easily plan your Iceland road trip (for 5 days, 7 days, 10 days, 14 days…)
How to get to Hofdi
Easy to access by car
Along the main road around Lake Myvatn
Between the Pseudocraters of Skútustadagígar and Dimmuborgir (but closer to Dimmuborgir)
Carpark on the Lake side of the road
Organized tours normally don't stop here
Need to rent a car in Iceland?
My tips:
Compare prices on my favorite platform:

Discovercars.com

– one of the best rated comparison sites!
Prefer a compact car for the narrow streets in villages
Consider their full coverage option – it for peace of mind!

Book early

to have a large choice of vehicles!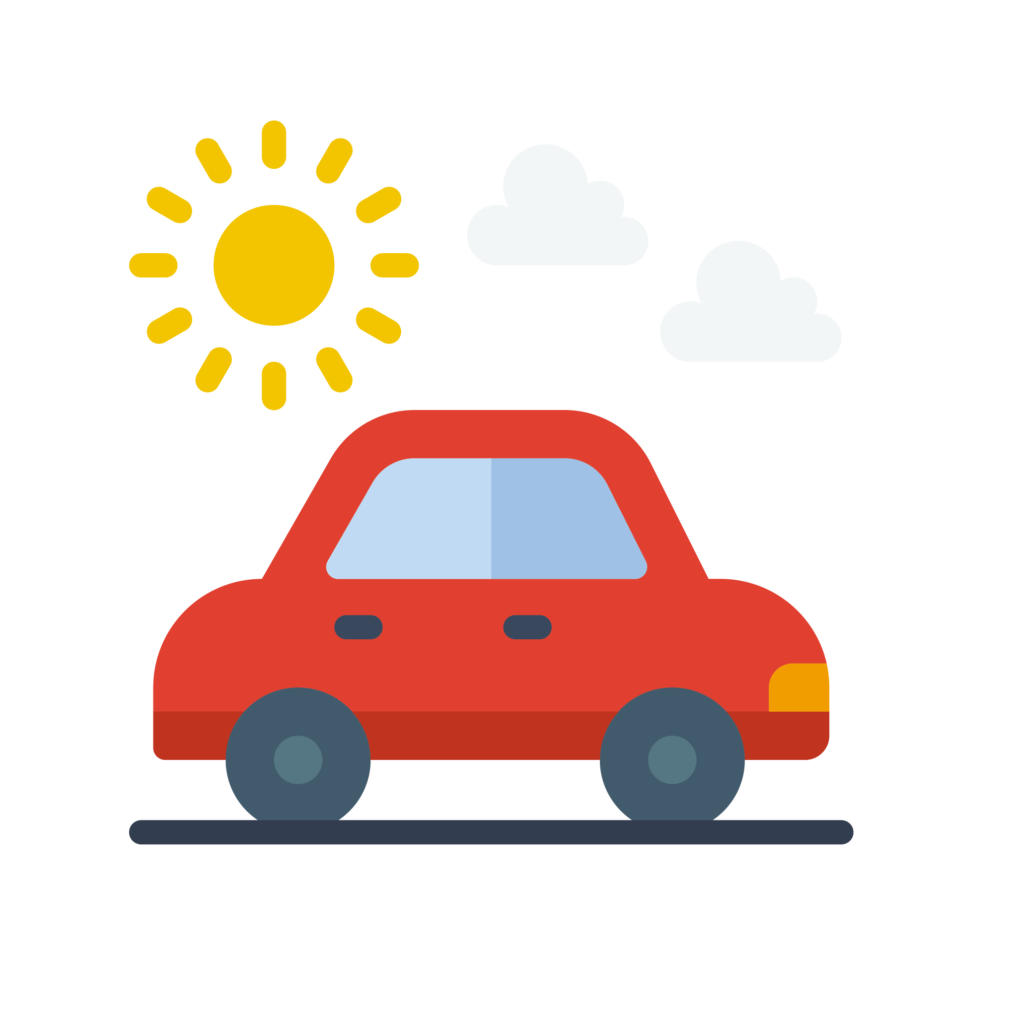 Visit tips
There is a small parking near the entrance. It might look closed but the gate can actually be opened. I was there at 8am.
Once inside there are paths in every direction with signs indicating the exit everywhere; it is quite strange. It is an easy walk and the area is not big. There is only a small part of the path that goes up with a few steps with nice views of the surroundings.
The pillars are at the end of the peninsula; It took me 15min to find the viewpoint for them, but I am not able to tell you which paths I took. Just try them all!
There is an area in the middle that would be nice for kids to play.
You walk near the water, so the flies are very much present especially in summer.
Free entrance – normally
Great option on windy days
You can plan less than 1 hour unless you want to enjoy the change in scenery and stay among trees.
This is also a great place to just sit and enjoy some birdwatching.
Accommodations around Myvatn
I think Lake Myvatn is a fantastic area to stay for a few days.
The town of Reykjahlid would be a great option to visit the area. Choose one of the lake Myvatn accommodations
The Dimmuborgir Guesthouse is one of my favorite places to stay in Iceland (I booked myself and paid entirely for my stay).
Right next to the lake and with the Hverfjall crater in the background… perfect! See more photos and check availability
Otherwise:
Find more tips in my article about Where to stay in North Iceland
Walking loop at Hofdi, Myvatn
What I like about the Myvatn area is the post-apocalyptic look of the landscape. So Hofdi was not high on my list of places to visit.
The trees with the autumn colors were nice but I was not in Iceland for such a scenery. Some people do really enjoy it as it provides a break from the lava and bare landscapes.
Plus, on a windy day, it is one of the rare areas around Myvatn where you can find a little bit of protection.
The Hofdi Lava Pillars – Kálfastrandavogar
I knew there was a path that would get me very close to the lava pillars. And crazy rock formations are what I am looking for.
In my opinion, the most fascinating part of the visit were the lava pillars in the water.
Like in Dimmuborgir, the lava has created fascinating shapes and then been eroded.
I don't drink coffee
But I also like other drinks and sweets!
Do you like the free content you find on my blog? All my tips and practical information, without intrusive advertising…

Views of Lake Myvatn from the promontory
After a few steps (be careful with rain it can be slippery), I was rewarded with some nice views of Lake Myvatn and the pseudo-craters. This promontory is close to the gate. I should have drawn a map while I was there, I am sorry.
You can see the numerous trees in the Hofdi park compared to the bare volcanic landscapes around.
And you can see some of the pseudocraters that formed on the lake:
Plan your trip to Iceland this Summer:
Want to see more of the best Iceland has to offer?
Planning a trip to Iceland?
Check out my travel guide to help you plan:
And keep track of your own trip!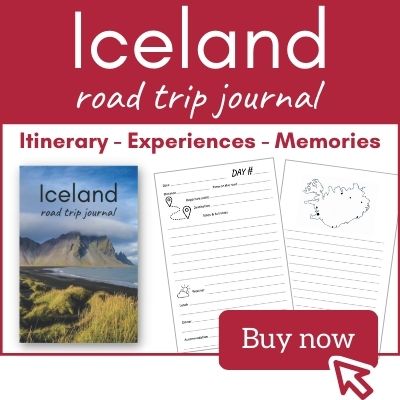 PREVIOUS LOCATION:
NEXT LOCATION:
Inspired? Share it on your favorite platform!