Looking for the most beautiful black sand beaches in Iceland?
The country offers many scenic landscapes. But one of the travelers' favorites are the Icelandic black beaches such as Reynisfjara Beach, Diamond Beach and Stokksnes Beach.
Below is my guide with tips, map and photos.
Before my tips + photos, here are my favorites for Iceland:
The 5 Most famous Black Sand Beaches in Iceland
All beaches on the South Coast of Iceland are covered with black sand.
Most famous blanc beaches – List
The most famous Black Sand beaches in Iceland are:
Reynisfjara – near Vik on the South Coast often considered "The Iceland Black Sand Beach" with its amazing cliffs and basalt sea stacks
Vik's Black Sand beach on the other side
Diamond Beach in Jokulsarlon – No cliffs here but giant icebergs pushed back to shore by the waves
Stokksnes beach – an Iceland Black beach with small dunes and a beautiful mountain Vestrahorn
The black beach Iceland with the Solheimasandur plane wreck
You will discover them, with pictures, in this article along with 5 other lesser know beaches.
Iceland's Black Beaches Map
And below is a map with the locations for these 5 most famous black beaches
All my favorite locations are included (with GPS coordinates, map of region and planning tips) in my travel guide eBooks to help you easily plan your Iceland road trip (5 days, 7 days, 10 days, 14 days…)
Why is the sand black in Iceland?
Before we talk about all those beaches in more details, you might be wondering why the sand is black in Iceland.
Well, first of all, Iceland is volcanic. You might have noticed… So, the black sand and pebbles are tiny fragments from the basalt lava that covers the area.
The most famous black sand beaches are in Hawaii. But everywhere there is a volcano near the water, you can find black sand.
As you can see in the picture of the black sand above, the size of pebbles and sand vary greatly.
Let's make sure we understand:
1. The volcano erupts and lava is spread
2. When lava reaches and contacts water, it cools very fast. This makes it break into sand and rocks of small sizes
3. A black sand beach appears
Which means:
Since it is an almost instantaneous event when lava enters the sea, a black sand beach can appear overnight.
But, since there is no continuous replenishment in black sand, black sand beaches tend to disappear quite fast too.
#1 – Reynisfjara – THE Iceland Black Sand Beach
About the Black Sand Beach of Reynisfjara Iceland
So probably THE most famous black beach in Iceland is Reynisfjara (Reynisfjöru in Icelandic). It is often referred to as Vik's beach but it is actually on the other side of the promontory.
Reynisfjara beach is quite unique in Iceland, because it is stuck between 2 promontory (East and West), the sea to the South and a lagoon to the North. Quite a scenic combination!
It is especially appreciated for
its basalt sea stacks called Reynisdrangar and located in alignment with the promontory between Vik and Reynifjara
the local "Giant's Causeway" of Basalt columns – from the side it has a pyramidal shape. (if you love geology, you can learn about the process that created that: Columnar Jointing)
the Dark caves further along the beach (only accessible at low tide!)
Reynisfjara Black Sand Beach in Photos
And from the sand, you can see below the basalt columns covering the foot of the cliff. Look how dark the sand is when wet by the sea water!
DANGER – Please Be Careful!
The waves are very strong and can surprise you by coming up quite high: they are called sneaker waves. It can be the case even if the ocean is calm (see this article about some death caused by those waves). Be careful!
How to get to the Black Sand Beach Iceland
Reykjavik to Reynisfjara – 2h20 drive, on Road 1, the turns are just a few kilometers before Vik
From Road 1, Road 218 takes you to Dyrholaey and the views over the black sand beach
From Road 1, a little bit more to the East, Road 215 takes you to the Black beach restaurant, the beach itself and the sea stacks
To stay nearby, check out the best rated accommodations in Vik
And if you don't want to drive…
If you don't want to drive, a stop at Reynisfjara beach is planned on some day trips from Reykjavik combined with Seljalandsfoss and Skogafoss.
Check out program & book
Find out more ideas for Day Trips from Reykjavik on my dedicated article
Need to rent a car in Iceland?
My tips:
Compare prices on my favorite platform:

Discovercars.com

– one of the best rated comparison sites!
Prefer a compact car for the narrow streets in villages
Consider their full coverage option – it for peace of mind!

Book early

to have a large choice of vehicles!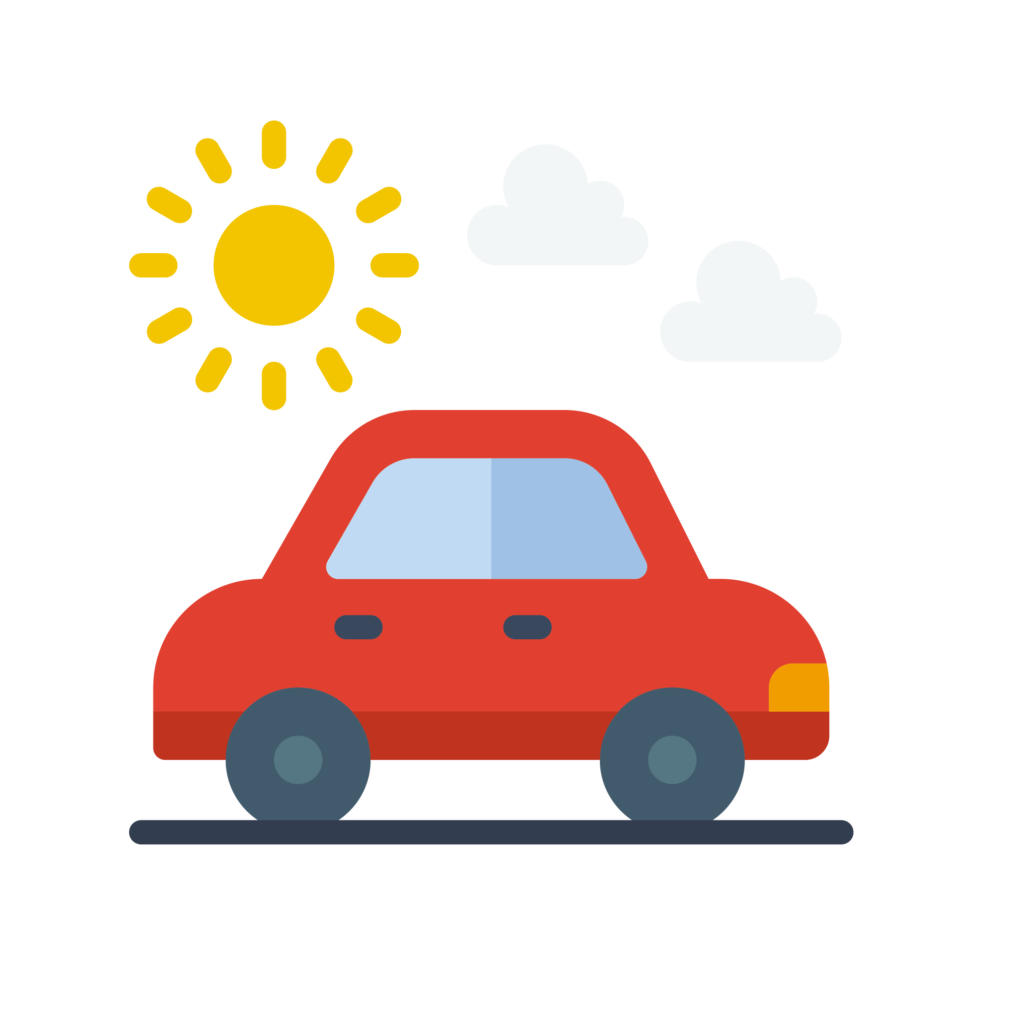 #2 – Vik's Black Sand Beach, Iceland
About the Iceland black beach of Vik
Our next Iceland black beach is the one near Vik, on the other side of the cliff we saw from Reynisfjar.
Vik is one of the main towns on the South Coast, and a frequent stop for the Iceland Guided tours.
This is a long stretch of black sand with the cliff and sea stacks at the West Tip. However, at high tide, the section near Vik almost disappears.
Vik's Black beach in Iceland – Photos
Let's see it in Photos. This first one was taken from the small church of Vik. You can see the town under, the cliff and the famous sea stacks.
And at low tide, from the beach you can enjoy the contrasting colors.
How to get to Vik's beach
#3 – Diamond Beach – with Icebergs (Jokulsarlon beach)
About Jokulsarlon's Diamond Beach
Jokulsarlon is one of the great stops of the Icelandic ring road. Many people stop there to see the lagoon where Icebergs detach from the glacier and float in front of you towards the sea.
But not everyone knows, that by crossing the road, you can see a long flat black sand beach which often has icebergs on it. They have been pushed back towards the land by the tide!
This is my favorite black sand beach in Iceland.
Photos of Iceberg on Black Sand in Iceland
This place is amazing whatever the weather. You can find icebergs of many colors: white, light blue, intense blue or black. And it is fun to see how the waves are playing around.
It is a great contrast between the icebergs and the black sand on the beach.
You can see more photos of Diamond Beach on my dedicated article.
How to get to Jokulsarlon Black Beach Iceland
Reykjavik to Jokulsarlon beach – 4h40 drive
Long but easy access drive on the Ring Road. You can't miss it. As you drive on road 1, towards the North you will see the icebergs floating on a lagoon
Turn towards the sea before or after the bridge (easier after) and walk to find icebergs on black sand!!!!
To stay nearby, check out the best rated accommodations around Jokulsarlon
And if you don't want to drive…
Some day trips from Reykjavik go all the way to Jokulsarlon. It is a long drive, but it is worth it!
Check out program and book
Find out more ideas for Day Trips from Reykjavik on my dedicated article
#4 – Stokksnes Beach with Black Sand Dunes
About Stokksnes Beach
Away from the beaten track the Stokksnes peninsula is famous mostly for photographers.
The Batman mountains called Vestrahorn is indeed very photogenic, especially with the small black sand dunes in the foreground.
The Stokksnes beach is a quite vast expanse of black sand for you to enjoy.
Stokksnes Beach & Black sand dunes in Photos
Here is a panoramic view of the Icelandic Black sand beach, its small sand dunes
You can see more photos of Vestrahorn in my dedicated article.
How to get to Stokksnes Beach Iceland
Reykjavik to Jokulsarlon beach – 6h drive
Go East on the Ring Road, past Vik, past Jokulsarlon and Past Höfn
Not long after Höfn, before the tunnel, take the road on the right
To stay nearby, check out the best rated accommodations in Höfn
#5 – Plane Wreck on Black Sand
About the Famous Icelandic Plane wreck
I am not sure why, but this plane wreck abandoned here on the black sand beach in Iceland is also a famous sight.
In 1973 this plane from the United Navy was forced to land on a black sand beach called Solheimasandur due to icing. The crew survived but the plane was abandoned there.
See: Alone and ghostly on the black sand beach.
How to get to the plane wreck Iceland?
You cannot reach it by car by yourself. You have to walk from the main road for quite a while as it is isolated. Coordinates are: 63°27'32.5″N 19°21'52.0″W. See some explanations from Expert Vagabond.
To stay nearby, check out the best rated accommodations in Vik
Where to stay in Iceland?
# 6 to 10 – Other black beaches in Iceland
#6 – Djupalonssandur
Located on the Snaefellsnes peninsula, it offers a mix of black sand, lava formations and a glacier in the distance.
#7 – Djupivogur
The East fjords are stunning with mountains plunging into the sea. One of the most beautiful beaches there is Djupivogur with its monolith.
#8 – Ytri Tunga (mix)
Ytri Tunga, on the Snaefellsnes peninsula, is famous for its seal colony relaxing on the rock.
But it also offers a mix of black rocks, black sand and golden sand. This is quite an intriguing place to stop, with beautiful views of the Snafellsnes' mountains.
#9 – Lake Myvatn black beaches
Around Lake Myvatn, in North Iceland, you can also find black beaches.
Some of my favorites are around the Pseudocraters of Skutustadir.
The whole area deserves at least a couple of days. Discover my favorite places to visit and Check out the best rated accommodations around Lake Myvatn.
#10 – Large black sand area in front of Skaftafell
A lot of the coast in South Iceland is covered with black sand.
In front of Skaftafell National Park and its Glacier Tongue is a wide area with absolutely nothing. Towards the sea the sand is quite dark. You don't really go for a walk there…
I don't drink coffee
But I also like other drinks and sweets!
Do you like the free content you find on my blog? All my tips and practical information, without intrusive advertising…

Icelandic Black Sand Beaches in Winter
In Winter, the black of the sand is quite impressive against the white of the snow (when there is snow).
Most of them on the South coast remain easily accessible!
This is Reynisfjara in Winter:
When the black sand disappears, and you only see white…
Check out my complete article with detailed suggestions and tips on what to wear and pack for Iceland
Diamond beach in Winter
The beach is quite similar in Winter. The number of icebergs can increase after a storm.
Answers to FAQs
Can I bring black sand home from Iceland?
You should not. As far as I know, it is not illegal. But a good rule when traveling is to leave Nature as untouched as possible. "Take only memories, leave only footprints" Chief Seattle.
Can I swim at black sand beaches
Iceland is not the ideal destination to go swimming: the water is really cold and the waves can be very dangerous. All of a sudden, one can come a lot higher and grab someone. You must always be very careful.
How far is the black sand beach from Reykjavik? Where it is?
As we have seen, there are many all around.
However, when talking about the Iceland, black sand beach, most people refer to Reynisfjara.
It is located on the South Coast, close to the town of Vik. And it is 180km (112mi) from Reykjavik.
Game of Thrones black sand beach
The famous black sand beach in Game of Thrones is Reynisfjara, near the town of Vik.
Black beach closest to Reykjavik
If you are staying mostly in Reykjavik, there is a small black beach 10min drive from the city, at the Grotta Island Lighthouse. Its name is Seltjörn.
However, the color has faded to grey. It is not the deep black of other beaches.
Black beach and yellow river
You may have seen an impressive photo from Iceland with a yellow river, green fields and black sand.
There is no easy access to such a sight. It was probably taken in the large flat area East of Vik and West of Hof. And the color was probably pushed in post production.
It can happen when glacial river flow over black sand. The yellow comes from the fine sediments in the water.
Want to see more of the best Iceland has to offer?
Planning a trip to Iceland?
Check out my travel guide to help you plan:
And keep track of your own trip!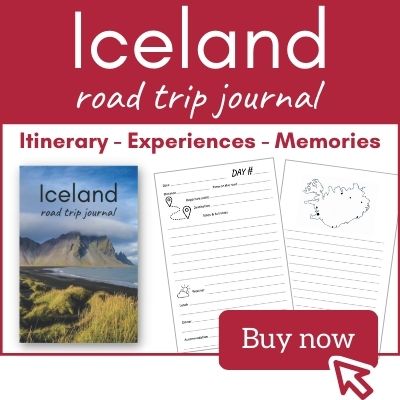 PREVIOUS:
Fascinating Lava Fields in Iceland
NEXT:
Inspired? Share it on your favorite platform!