The volcanic history of Iceland is what makes its landscapes fascinating.
Any Icelandic road trip should include stops around some of the impressive lava fields: mossy or still fuming, flat or with huge formations…
Below is my selection of the best lava fields in Iceland with map, tips and photos.
Before my tips + photos, here are my favorites for Iceland:
About the Lava Fields in Iceland
Volcanic Iceland
Iceland is known as the "Land of Fire and Ice". The fire part of the nickname comes from the history of volcanic eruptions.
However, there is little chance you will be able to see a live lava flow (and I hope you don't as being near an eruption is not fun).
What you will be able to see in Iceland, are dried lava fields of various ages, some of the most fascinating landscapes in Iceland.
Because of the high number of eruptions that shaped Iceland, there are many lava flows around the island that have dried with time.
Younger one like Leirhnjukur as still fuming, however older ones are taken over by moss and then vegetation. Nature is taking back control.
All are great to take pictures of beautiful Iceland.
5 Best lava fields in Iceland – List and Map
If you are on a road trip around Iceland (see my article to help you plan), you will notice many of them around you. However below is my selection of the best ones you could admire up-close (and easy to access):
Eldhraun is one of the largest of its kind and easy to stop by along Road 1
Leirhnjukur is a young flow, so you can still see fumes coming out
Dimmuborgir, the famous field near Lake Myvatn with giant formations triggering your imagination
Berserkjahraun, an impressive filed accessible via an unpaved road on the Snaefellsnes peninsula
Londrangar, with its famous basalt pillars is also surrounded by dried lava.
Below is a map to help you get oriented and locate them:
All my favorite locations are included (with GPS coordinates, map of region and planning tips) in my travel guide eBooks to help you easily plan your Iceland road trip (5 days, 7 days, 10 days, 14 days…)
Safety precautions
Lava fields are fragile environments.
Make sure to stay on walking paths or roads.
Do not venture on the lava and do not climb formations: the lava is sharp and there can be caves or tunnels below you feet that can collapse at any time (see my list of lava caves you can visit).
Icelandic word for Lava
Any time you see Hraun in the name of a place, it means lava, e.g.:
Hraunfossar – Waterfalls (Fossar) of Lava (Hraun)
Eldhraun – Fire (Eld) Lava (Hraun)
…
#1 – Eldhraun – One of the largest Mossy lava fields in Iceland
Region
South Coast of Iceland
Where
Along Road 1, between Vik and Skaftafell, South of Kirkjubæjarklaustur (so it is sometimes refer to as the Kirkjubæjarklaustur lava field).
Age/Type
The field is the result of one of the greatest eruptions in recorded history: the eruption named Skaftareldar lasted several months over 1783 and 1784.
It is one of the largest filed with a size of 564km2
As it is almost 250 years old, vegetation has come back. Moss is covering the lava and trees have grown in the middle.
Its name means "Fire lava"
The area also has lava tubes and caves.
When people mention "the lava field in Iceland", they normally mean this one.
Access
Free access
You just have to stop along Road 1, where it is safe (entrance side road)
Getting around
Appreciate its size from the road. And at its East end, you will find a small carpark with short path to see a little bit of it.
#2 – Leirhnjukur – an active Iceland lava field (still fuming)
Region
North Iceland
Where
East of Lake Myvatn, not far from the Krafla Viti crater
Age/Type
It is part of the Krafla lava fields. The last eruption, the Krafla fires, date back to 1975-1984: 9 years of volcanic activity!
This is a very young lava fields which is why:
1. You can still see fumes coming from the ground
2. There is hardly any vegetation. You can see a little bit of moss here and there and maybe a small plant. This is actually fascinating to see here and there how resilient nature is!
Access
Free access
Easy drive from Road 1, short detour on a paved road
Getting around
Walk from the carpark, first to a geothermal area and then to the lava. There is a single track through the field. Stay on it!
Need to rent a car in Iceland?
My tips:
Compare prices on my favorite platform:

Discovercars.com

– one of the best rated comparison sites!
Prefer a compact car for the narrow streets in villages
Consider their full coverage option – it for peace of mind!

Book early

to have a large choice of vehicles!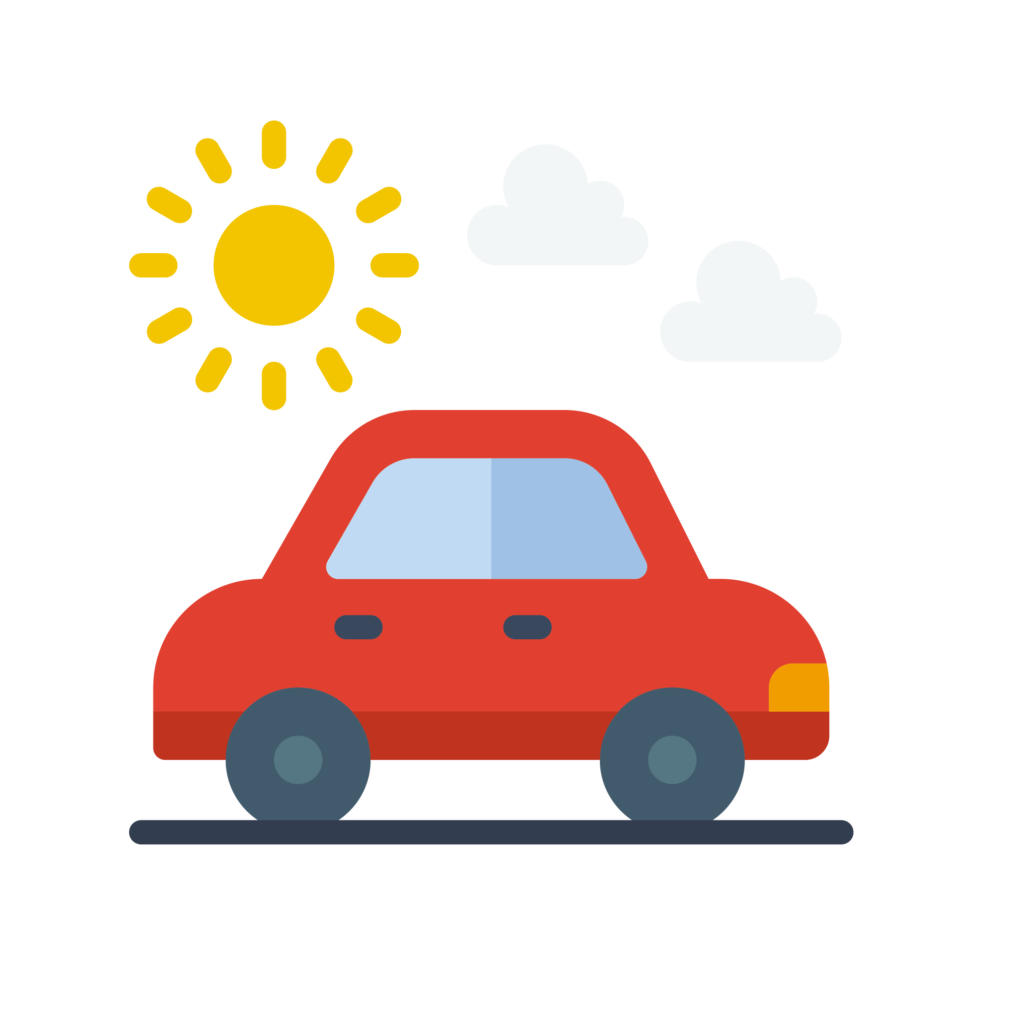 #3 – Dimmuborgir – Iceland's lava field of imagination
Region
North Iceland
Where
Just East of Lake Myvatn, South of Reykjahlid
Age/Type
They are thought to be the remains of a lava tube which formed above a lake about 2300 years ago, trapping the water. As it began to cool, the reservoir estimated to have been 10 meters deep, was released, leaving only those shapes created by steam.
Access
Gated area
Donations are welcome
Getting around
Several walking paths. Map near the entrance
10min on paved path to some formations
Longer walk on trails to others such as the "Cathedral" you can see on the picture below.
#4 – Berserkjahraun – my favorite Icelandic lava field
Region
Snaefellsnes peninsula
Where
North coast of the peninsula, East of Grundarfjordur – off the beaten path
Age/Type
Four prominent craters probably erupted at short intervals approximately 3600-4000 years ago, the largest one first and the smallest last.
This lava field flowed between the mountain side and the sea. And when it cooled down, it created this amazing landscape.
As an older field, it is covered with moss.
Access
Free access
Unpaved road – I recommend a 4WD vehicle
Getting around
No walking path. Stay on the road.
Where to stay in Iceland?
#5 – Londrangar – with cliffs!
Region
Snaefellsnes peninsula
Where
West coast of the peninsula, west of Arnarstapi
Age/Type
Londrangar is famous for its basalt volcanic dykes on the cliffs. The tallest one is 75m high!
However don't miss the younger lava field surrounding it.
Take the other path walking towards the pillars and you will be surrounded by lava covered in moss.
Access
Free Access
Easy drive to the carpark
Getting around
There are several walking path to viewpoints and through the lava.
More lava features as you drive around
Of course, there are lava fields everywhere around the country, with that many volcanoes… but those 5 were my favorite.
Below are a few extra locations to consider adding to your itinerary.
Lava pillars of Hofdi
Hofdi is often overlooked when visiting North Iceland, because it is not what they are looking for (trees). However the forested area is not the only things to see.
From one of the viewpoints, you can also admire lava pillars in the water of Lake Myvatn.
See my article
Waterfall through lava – Hraunfossar
Hraunfossar is one of the most unusual waterfalls in Iceland. The Hraunfossar Waterfalls (literally Lava Falls) is made of a collection of gentle cascades emerging from between the lava rocks covered with moss.
Lava caves / tubes in Iceland
Iceland is also home to lava caves and lava tubes. It love entering them, they are fascinating.
The most famous that are open (all year round for some) for visit are:
Vatnshellir and its impressive staircase. This is more like a giant cave
Vidgelmir – my favorite – located on the Silver Circle (see article) this is a fascinating tubes where you can see a lot of formations and shapes. I recommend the detour!
Thrihnjukagigur Cave inside a volcano
Leidarendi Cave not far from Reykavik
Raufarhólshellir known as the lava tunnel, fourth-longest lava tube in the country close to Reykjavik
Lofthellir Cave in North Iceland
…
Check out my article about the best lava caves in Iceland.
4WD through lava
In the Central Highlands, you will have the opportunity to see many more wild lava area. However a 4WD is mandatory.
And a driver would be, if you want to adventure off the main roads through the region.
Here you can find a tour with a superjeep and a driver.
Lava Center in Hvolsvöllur
In 2017 the Lava Centre museum in South Iceland opened. It is located not far from Mt Hekla, an active volcano that was considered to be the gateway to hell in the Middle Ages.
The arch of Gatklettur
In the village of Arnarstapi, not far from Londrangar, you can see more lava cliffs and the beautiful arch of Gatklettur that was eroded by the elements.
I don't drink coffee
But I also like other drinks and sweets!
Do you like the free content you find on my blog? All my tips and practical information, without intrusive advertising…

Icelandic lava fields in Winter
A lot of the famous lava fields remain accessible in Winter.
The experience is quite different. The details of the rocks, the breaks, the moss are not visible anymore.
However the contrast of the dark lava with the white snow is stunning.
Below are a few pictures (and see my Iceland in Winter travel guide):
Where to stay in Iceland surrounded by lava
The Dimmuborgir Guesthouse near Lake Myvatn in North Iceland was one of my favorite stays.
Located right next to the lake and with the Hverfjall crater in the background… there is lava all around. Perfect!
Check out more photos and book
Want to see more of the best Iceland has to offer?
Planning a trip to Iceland?
Check out my travel guide to help you plan:
And keep track of your own trip!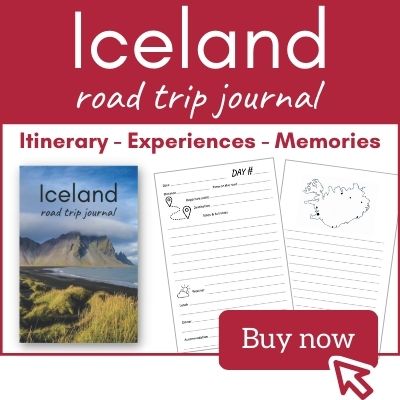 PREVIOUS:
Iceland Day Tours from Reykjavik
NEXT:
Inspired? Share it on your favorite platform!