Time to plan your unforgettable Road Trip in Slovenia! You can already see a lot with one week in Slovenia but if you have more, that's great!
Below is my guide to help you define your perfect Slovenia Itinerary for 7 days, 10 days or longer – practical tips, where to go, map, photo inspiration and day by day suggestions.
Before my tips + photos, here are my favorites for Slovenia:
Road Trip in Slovenia – Video
Let's start with a short video to show you what a road trip in Slovenia could look like:
Planning your Slovenia Road Trip – General Tips
How to get to Slovenia
Slovenia is located in Central Europe.
Its main airport is situated in the center of the country, 30 min North of the capital Ljubljana.
And it is also only 30 min away from Lake Bled.
It is a small airport, easy to navigate to.
You can also access Slovenia by road from Austria, Croatia and Italy. So, you can land in Zagreb and create a Slovenia-Croatia road trip.
Visa for Slovenia
Slovenia is part of the EU Schengen area – so citizens of other member-states can travel without a visa with a valid identification document
For other countries – Always make sure that your passport is valid for at least 6 months past your return travel date – Some nationalities can travel in Slovenia up to 3 months without a visa, others are required to apply for a visa. Check with your consulate.
Best time to visit Slovenia
3 criteria to consider when choosing when to go on a road trip through Slovenia
Weather – you can find 3 different climates in Slovenia: Mountainous, continental and Mediterranean. However, there is always a clear distinction between the seasons. It gets really warm in Summer and cold in Winter in the mountainous areas (with snow) – just consider overall seasons. For month by month, you can never predict what the weather will be like. And anyway, it can change very fast in the mountains.
Crowds – If you want to avoid crowds, don't travel in Winter to the mountain ski resorts and avoid July and August all together. It gets really crowded especially at Lake Bled, Lake Bohinj and the coast
Activities – It also depends on the type of activities you want to do: skiing, visits, museums, rafting… Some activities and monuments are closed in Winter. The Vrsic mountain pass is closed in Winter. So, make sure the things you want to do are open.
Overall, it is often considered that May, June and September are the most enjoyable months to travel to Slovenia.
But Lake Bled with the ice and the snow on the mountains, also has a lot of charm…
Driving in Slovenia
Driving in Slovenia is really easy. There is a great network of Motorways and roads are kept in good condition.
You can check my Driving in Slovenia article for all my tips, all the rules, a video and information to facilitate your experience.
Or here is a quick overview of things you should know:
Dipped headlights should be turned on all the time
Seatbelt is mandatory for all
Speed limit is 50km/h in cities and 130km/h on motorways
You need to purchase a vignette to drive on motorways (no tollbooths)
Alcohol limit is 0.0% alcohol in the blood
Road status check here
Need to rent a car in Slovenia?
My tips:
Compare prices on my favorite platform:

Discovercars.com

– one of the best rated comparison sites!
Choose a car with enough power for the mountain roads
Consider their full coverage option – it for peace of mind!

Book early

to have a large choice of vehicles!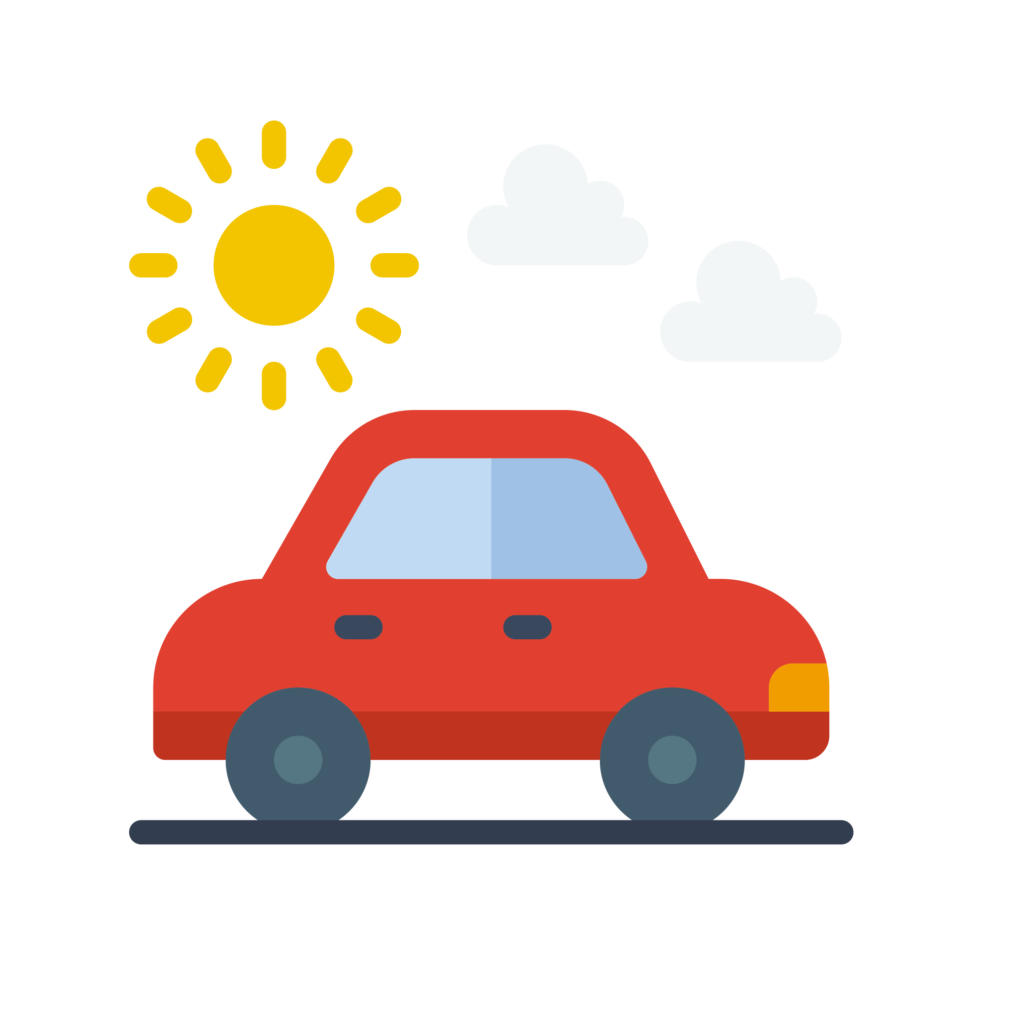 Accommodations in Slovenia
You can find all types of accommodations in Slovenia: hotels, guesthouses, B&B, rentals, hostels… They also have great campsites.
You can find more information and some suggestions on my article about where to stay in Slovenia.
Choosing where to go in Slovenia – Map
Slovenia Main Touristic Destinations
Slovenia is stunning everywhere with green hills or mountains and plenty of trees. However, there are region more touristic than others.
Where to go in Slovenia Map
And here is a map to give you a general idea of the country situation:
Detailed maps with all the most beautiful locations are included in my eBook:
Driving times in Slovenia
Here is an idea of the driving time between the main destinations, to help gauge what you can do (not counting potential traffic jams):
Ljubljana to Lake Bled – 45 min
Lake Bled to Bovec – 2h (via Vrsic pass, not stopping)
Ljubljana to Postojna Cave – 45 min
Bovec to Postojna Cave – 2h
Ljubljana to Piran – 1h30
Ljubljana to Maribor – 1h30
Ljubljana to Logar Valley – 1h30
And you can combine with a Croatia road trip or and Austria road trip:
Ljubljana to Zagreb (Croatia) = 1h45 drive
Ljubljana to Graz (Austria) = 2h15 drive
Things to see on a trip around Slovenia
There is much to see in Slovenia! And for everyone's taste:
Natural wonders – lakes, river, mountains, caves… The colors are simply unbelievable
Cultural experiences – Wine regions, old towns, salt industry, farms…
History and monuments – Castles, monasteries, strategic towns…
And also great museums! I really enjoyed the Skofja Loka regional museum, the Idrija Museum about Mercury and Lace and the Bistra Museum about technology (fantastic old car collection!)
…
You can see my Best of in my article about the best things to do in Slovenia.
I don't drink coffee
But I also like other drinks and sweets!
Do you like the free content you find on my blog? All my tips and practical information, without intrusive advertising…

Slovenia road trip Itinerary 7 days – Highlights
If you have 7 days in Slovenia, here is a suggested itinerary which covers a good overview of the highlights of the country:
Day 1 – Bled
Airport to Lake Bled – 30 min.
Discover the amazing lake. You can walk along the shore, visit the castle, explore the Vintgar Gorge…
A day of colorful wonders
Stay at Lake Bled – check out the best rated accommodations in Lake Bled
Day2 – Bled & Bohinj
Spend the morning at Lake Bled.
If you are courageous, you can climb to Ojstrica viewpoint for sunrise.
Enjoy a boat ride to the island (very touristy)
Then head to Lake Bohinj and appreciate the wilder area. 
Stay at Lake Bled – check out the best rated accommodations in Lake Bled
Day 3 – Bohinj
Explore the sourroundings of Lake Bohinj. Appreciate the view from Ukanc, climb to the unique Savica Waterfall and take a lift to Vogel for incredible views of the Julian Alps.
Drive to Postojna – 1h45
Stay at Postojna to be able to enjoy the first tour of the cave the next morning – check out the best rated accommodations in Postojna
Day 4 – Karst Region
Visit the amazing Postojna cave. Then head to the Fascinating Predjama Castle just 15min away.
In the afternoon, either discover the Skojcan Caves or head to the Lipica Stud farm if you really love horses (not worth it otherwise, in my opinion)
Postojna to Piran – 1h
Stay at Piran – check out the best rated accommodations in Piran
Day 5 – Piran
Explore the fascinating town of Piran, climb on the walls and in the tower, get lost in all the small alleys. learn about the salt industry and relax.You can also opt to visit the nature park nearby
Check out my guide about Piran and the Coast
Stay at Piran – check out the best rated accommodations in Piran
Day 6 – Coast and Ljubljana
Either drive straight to Ljubljana to have 2 full days there, or stop en route to see the fishing village of Izola and the historical town of Koper.
Piran to Ljubljana – 1h30
See my Guide of things to do in Ljubljana
Stay at Ljubljana – check out the best rated accommodations in Ljubljana
Day 7 – Ljubljana
River cruise, Gastonomy tour, Castle visit, Street art overdose… there is much to do in this charming capital. Or you can just stroll, relax and enjoy the vibe.
See my Guide of things to do in Ljubljana
You can also head to Soul Travel for some ideas about Eco-travel in Slovenia
One week in Slovenia Itinerary – Full Mountains
With only one week in Slovenia you might also build your itinerary only around mountainous areas:
Day 1 to 3
Same as above
Day 4 – Soca Valley North
Head East to the Soca Valley. In Summer, take the Vrsic pass (beware, your GPS will indicate a faster route that goes through Austria and Italy).
Stop at Lake Jasna and along the road for great mountain panoramas and river views.
Check out my Soca Valley article.
Stay around Bovec – check out the best rated accommodations in Bovec
Day 5 – Soca Valley South
The Soca River continues to the South.
You can walk to some beautiful waterfalls (Virje, Boka, Kozjak…) and explore the Stunning Tolmin Gorges.
Check out my guide about the Tolmin Gorges.
Stay around Bovec – check out the best rated accommodations in Tolmin
Day 6 & 7 – Ljubljana
Finish in Ljubljana
Stay at Ljubljana – check out the best rated accommodations in Ljubljana
Slovenia Itinerary 10 days and more
If you are lucky to have more than 7 days for your Slovenia road trips, below are some extra ideas.
Extra Day – Logar Valley
You could spend the day at the magnificent Logar Valley, get to the Rinka waterfall and drive the Solcava Panoramic Road.
Read my Logar Valley Region Guide.
Stay in the Logar Valley – Hotel Plesnik has the best views – Check out the latest prices
Extra Day – East Towns
And you can head east to visit vineyards and explore historical old centers and their castles like in Maribor or Ptuj.
Stay at Ptuj – check out the historical Hotel Mitra
Extra Day – Others
If you have 10 days in Slovenia or more, there are many itinerary variations you can create with Castles, Monasteries, Vineyards, off the beaten path locations… In that case my eBook can help you easily create your Slovenia road trip plan:
Other Slovenia Travel Tips
Language – Slovene but English is widely spoken in touristic areas (and German in the East)
Money – Euros only
Tips – not mandatory (often 10% at restaurant and taxi)
Credit card widely accepted – some off the beaten track small accommodations might request cash
Electricity – 220V, Types C/F (Plug with 2 round Pins)
Traditional meals are really large portions!
Emergency – 112
Packing for Slovenia
Nothing very specific to pack for Slovenia.
You can check out my general Travel Checklists to get ready.
Items I always recommend to carrying when traveling:
Binoculars to be able to admire all the details in the scenery and monuments (see my guide)
Thermal Blanket. They don't take a lot of space and it is safer to have one when driving in Winter or hiking
Power strip + adapter to be able to charge all my equipment at the same time
And bring a notebook to keep all your memories!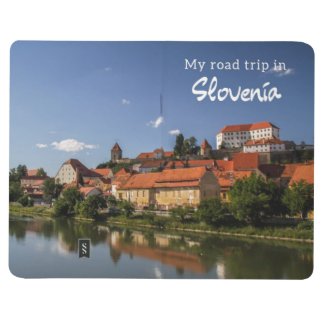 Buy a Travel Notebook for your Slovenia Road Trip
Want to see more of SLOVENIA?
PREVIOUS:
Best cities, towns and villages in Slovenia
NEXT:
Inspired? Share it on your favorite platform!