Predjama Castle is the most famous and unique castle in Slovenia. Also known as Slovenia's cave castle or Postojna Castle, it has been built in front of a Karst cave halfway up a 123m cliff. Thanks to its position, it was a proud and impregnable fortress.
Below is my guide to help you plan your visit with tips, map and photos.
Before my tips + photos, here are my favorites for Slovenia:
Why visit the Predjama Castle in Slovenia?
The Predjama Castle (Predjamski castle) is one of the places worth visiting in Slovenia to discover its unique appearance and atmosphere.
I have read reviews of people saying it is not worth going to, and I totally disagree!
The beautiful cliff, the interior settings, the cave at the back… the visit is quite an experience! It is one of my favorite castles in Slovenia.
Many stories and legends surround the castle. It has such an air of mystery. Some say that treasure chests are still hidden in secret passages.
Video – Virtual Tour
Below is a short video to give you an idea of what your visit could look like:
Predjama Castle in movies and tv shows
This iconic castle has, of course, been featured in movies and tv shows but not many famous ones.
The list includes:
Armour of God in 1986 with Jackie Chan
Ghost Hunters international
Many sites reference this castle as a great way to enjoy a "Game of Thrones" like experience, However the site was not used as a filming location.
More photos after the planning tips.
PLANNING TIPS & Map – Predjama Castle Slovenia
Getting to Predjama Castle from Ljubljana & Bled – Map
Located South of Ljubljana – easy day trip from the capital city (see my list of suggestions)
Postojna cave to Predjama Castle – 15min drive
Ljubljana to Predjama Castle – 1h drive
Bled to Predjama Castle – 1h30 drive
Piran to Predjama Castle – 1h15 drive
To get to the castle you are only 15minutes away from the motorway. Roads are in good conditions.
Or a shuttle service from Postojna Cave to the castle is available in July and August
Below is a map to get your oriented and locate the Cave Castle:
This location is included (with GPS coordinates, map of location and planning info) in my travel guide eBook that helps you easily plan your Slovenia road trip:
Organized tours
But if you don't want to drive, no worries. Predjama is a classic and is included in day trips combined with the Postojna caves or Skojcan caves.
A smooth solution where you get dropped at each location with tickets and all.
Here are 2 options:
Half day trip from Bled or Ljubljana

going to both Predjama Castle and Postojna Cave – See program and book

Full day trip from Bled or Ljubljana

– it is quite a long drive but it will give you a great overview with the Predjama Castle, the Unesco side of the Skojcan caves, the Lipica stud farms (but be aware that you don't always see the horses) and the beautiful medieval coastal town of Piran (my advice – if given the choice, I would choose to not to visit the horse farm to get more time at other locations) – See program and book tour
Visit Tips
Predjama Castle opening hours – at least 9am to 6pm May to September and at least 10am to 4pm in Winter – see the latest on the official website here
Predjama Castle entrance ticket – 13€80 or can be purchased as combined tickets with cave tours
Time to plan your visit – Plan 1h with the audio-guide to tour the whole castle and caves
Difficulty – 200 steep steps up and down
There are several carparks – and a slope to reach the entrance
Bring a jacket because it can be cold inside
Wear proper walking shoes, it is an old castle in a cave!
If you choose to visit, the tour includes an audio-guide with explanations about the history and life in the Predjama fort in 15 languages.
Where to stay in the area
Access & Entrance to Predjama Castle Tour
From the carpark, there is an uphill path to the ticket booth near a couple of restaurants and cafés – good ice cream there.
You can purchase combined tickets with entrance to the Postojna and Skocjan caves.
But if you want to save money, you don't have to enter, you can admire the castle and its strategic position from the outside for free. Entrance is only at the entrance gate.
Before deciding to visit the castle or not, be aware that there are lots of steps – I think around 200 with some of them quite high.
Need to rent a car in Slovenia?
My tips:
Compare prices on my favorite platform:

Discovercars.com

– one of the best rated comparison sites!
Choose a car with enough power for the mountain roads
Consider their full coverage option – it for peace of mind!

Book early

to have a large choice of vehicles!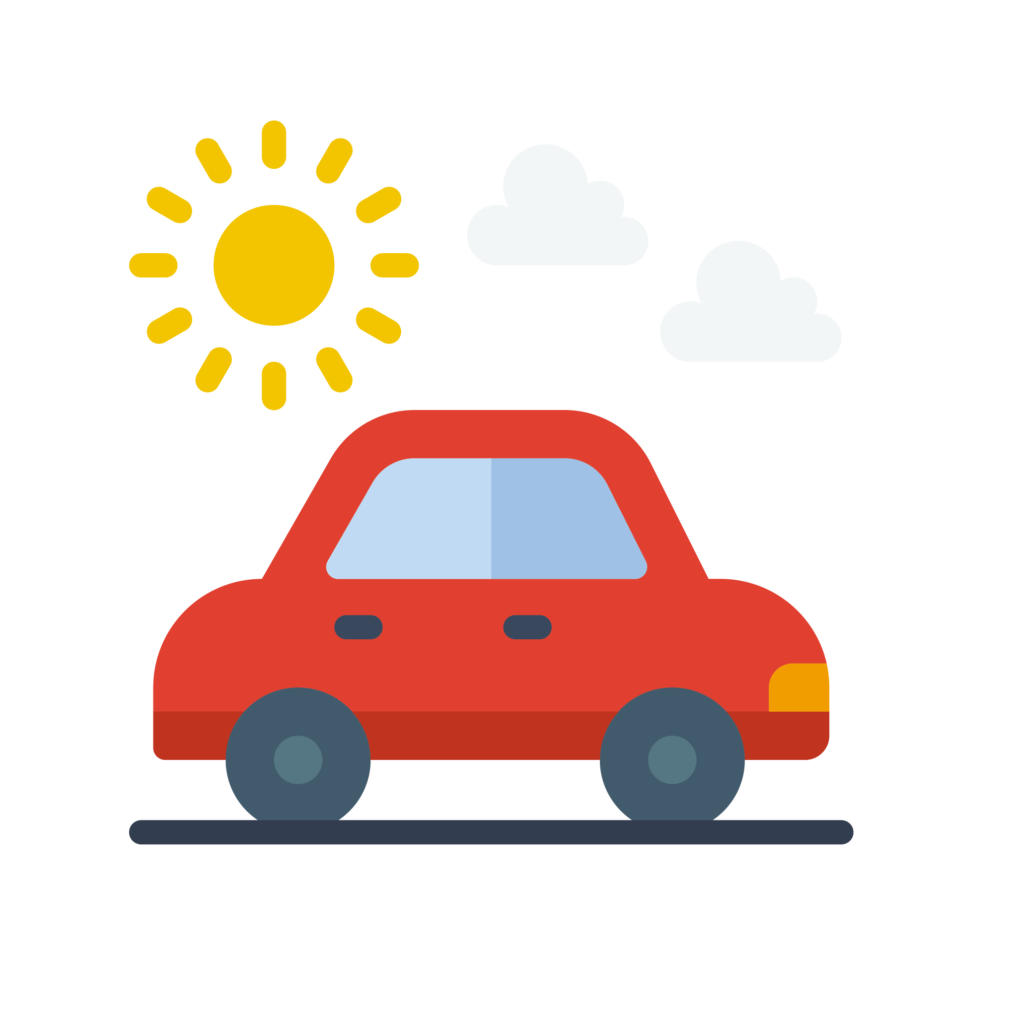 Slovenia Cave Castle – Predjama History and Facts
You first discover the castle from the distance and realize how it is set up:
Here are a few Predjama Castle facts to understand better the situation:
Predjama literally means 'in front of the cave'
Stands in a cave, approximately halfway up a 123m (415ft) high cliff
Best preserved cave castle in the Alpine foothills – so it offers a lot of info about the building methods
Considering its situation, it was difficult to access but easy to protect – so it was cold, wet, uncomfortable but safe
Some elements of the castle date back to the 12th century
Its present appearance is from 1583
The castle's last owner was Prince of Windischgrätz.
Once inside it is quite fascinating to discover the combination of rocks and walls.
Predjama is an important archeological site. Bronze age stones and roman coins have been found in the caves behind and under the castle.
Even quite recently, in 1991, silver dishes were discovered in the floor of the castle cellar during restoration.
As you can see below, they were able to collect drinking water from the water dripping along the rock walls! The cold castle may not have been the most comfortable, but it was perfect to withstand a siege.
Legend of Erazem
The most famous inhabitant of the castle was the knight Erazem of Predjama. Many legends, similar to those of Robin Hood, can be heard about him.
However, at the Vienna court, Erazem killed Marshall Pappenheim who was a relative of Emperor Frederick III. Erazem had to flee to Slovenia and barricade himself in his castle.
The Emperor sent Gaspar Ravbar to besiege the castle. The siege is said to have lasted a year as secret passages inside the caves, allowed Erazem to smuggle food in and out. But, after bribing a servant at Predjama, Gaspar Ravbar discovered a weak spot in the impenetrable fortifications: the toilet. And Erazem was supposedly shot by a canon while there.
I don't drink coffee
But I also like other drinks and sweets!
Do you like the free content you find on my blog? All my tips and practical information, without intrusive advertising…

Predjama Castle interior – Dining Room & Kitchen
Some of the rooms inside Predjama Castle have furniture and mannequins displaying life as it probably was. Sorry for the not so good pictures, but there is not much natural light illuminating the Predjama castle interior!
Your first stop is through the castle's courtroom and the torture chamber. The chamber is very dark with a 60m deep chasm, so I don't have any good pictures.
Then you discover the Dining Room and the Kitchen. They are located in the Palatium which were the living quarters for the Lord's family.
Small windows and thick walls made the environment moist and cold.
The Kitchen's fireplace is located under a natural tunnel. There is also a stone sink against the outer wall for draining.
Predjama Castle inside – Bedrooms & More
Bedrooms
Then you can walk through the bedrooms:
Knight Chamber & Armory
The most interesting rooms were, in my opinion, the Knight chamber and the armory.
The Knight's room is located in the living quarters and was primarily used by the males. It includes a hidden corner where valuables were kept.
The armory used to serve as the home of the guards. You can see large displays, replica of armours and weapons. Those required strength and skills.
Protection of the "Postojna Castle"
You can also climb a steep staircase through a rock tunnel to one of the protection natural windows where guards could surveil and protect against intruders.
Access to the Predjama cave
Predjama has a network of cave passages that is 14km long with different species of bats.
Access to the cave below requires to book a special tour with equipment and all. And it is accessible only in summer because bats need to be left hibernating in Winter.
But during the visit of the castle, you can enter the cave behind. Below is the entrance – mysterious, isn't it?
Then you climb stairs to reach a platform. No stalactites or stalagmites here, but an impressive hole in the cliff behind the castle!
If you want to see more caves, don't miss the Postojna caves, the most famous in Slovenia! See my article.
Want to see more of the best Slovenia has to offer?
Planning a trip to Slovenia?
Check out my travel guide to help you plan:
And keep track of your own trip!
Want to see more of SLOVENIA?
PREVIOUS:
NEXT:
Inspired? Share it on your favorite platform!