Lake Bled is considered the jewel of Slovenia. The emerald lake surrounded by mountains offers picture-perfect sceneries.
Below is my guide to help you plan an unforgettable visit including:
Best things to do at the Lake, with a 45min drive or on day trips from the lake
Lake Bled Maps (Location and top attractions)
When to visit, how and for how long
Where to stay
I wish you wonderful travels!
Before my tips + photos, here are my favorites for Slovenia:
Why & When to visit Lake Bled Slovenia?
Picture-perfect
Lake Bled (or Bled Jezero) is the most famous location in Slovenia. It is kind of picture perfect:
Lake Bled in Slovenia
It is a at the foot of the Julian Alps with mountains in every direction
It is big enough but not too big (1.45 km2 (0.56 sq mi))
The color of the lake is between blue, green and emerald. It is quite mesmerizing!
It has its own Castle established right on a precipice above the lake.
It is easy to reach, very close to the airport of Ljubljana, Slovenia
It has great nature wonders to admire around such as Vintgar Gorge and Savica Waterfall
…
Video – Virtual tour
Below is a short video to show you what your exploration of Lake Bled could look like:
Best time to visit Lake Bled
Lake Bled is a beautiful destination all year round.
In Winter it would be cold, but the frozen lake and the snow on the mountains is also quite a magical sight!
Lake Bled in Summer
Pros – warm temperature, possibility to swim in lake, all activities opened
Cons – many many many tourists, higher prices, Summer thunderstorms
Lake Bled Spring and Autumn
Pros – temperature are not too bad, colors are intense, and you may have snow on the summits, fewer tourists
Cons – It can be cold, not everything remains open
Lake Bled in Winter
Pros – Frozen magical wonderland, far fewer tourists (except for Christmas – new year which attract crowds), it is possible to ski
Cons – Cold!!!! less activities to enjoy

Lake Bled Weather
Don't forget that you are in a mountainous region so it can rain in a valley and not in the next one. And in Summer expect thunderstorms at the end of the day!
How long to stay in Bled Slovenia?
You can get an idea of Lake Bled in one day or stay for a whole holiday to explore the region and hike.
I personally stayed 2 nights in Bled and 2 nights near Lake Bohinj. I was able to cover a lot. But a couple more days would have been great to better soak up the atmosphere
How to get to Lake Bled
Where is Lake Bled located? Distances to Lake Bled
Lake Bled is located West of Ljubljana, the Slovenian capital –
Ljubljana to Bled – 45 min
Ljubljana airport to Bled – 30 min
Zagreb (Croatia) to Beld – 2h15
Graz (Austria) to Bled – 2h45
Trieste (Italy) to Bled – 1h30
Venice (Italy) to Bled – 3h
Below is a map to help you get oriented:
Option 1 – Renting a car
If you are staying several days, I strongly recommend renting a car from the airport to be flexible in moving around and discovering the wonders that surround the lake (listed in the following sections). Check out my guide about driving in Slovenia.
You get to Bled by motorway E61.
Need to rent a car in Slovenia?
My tips:
Compare prices on my favorite platform:

Discovercars.com

– one of the best rated comparison sites!
Choose a car with enough power for the mountain roads
Consider their full coverage option – it for peace of mind!

Book early

to have a large choice of vehicles!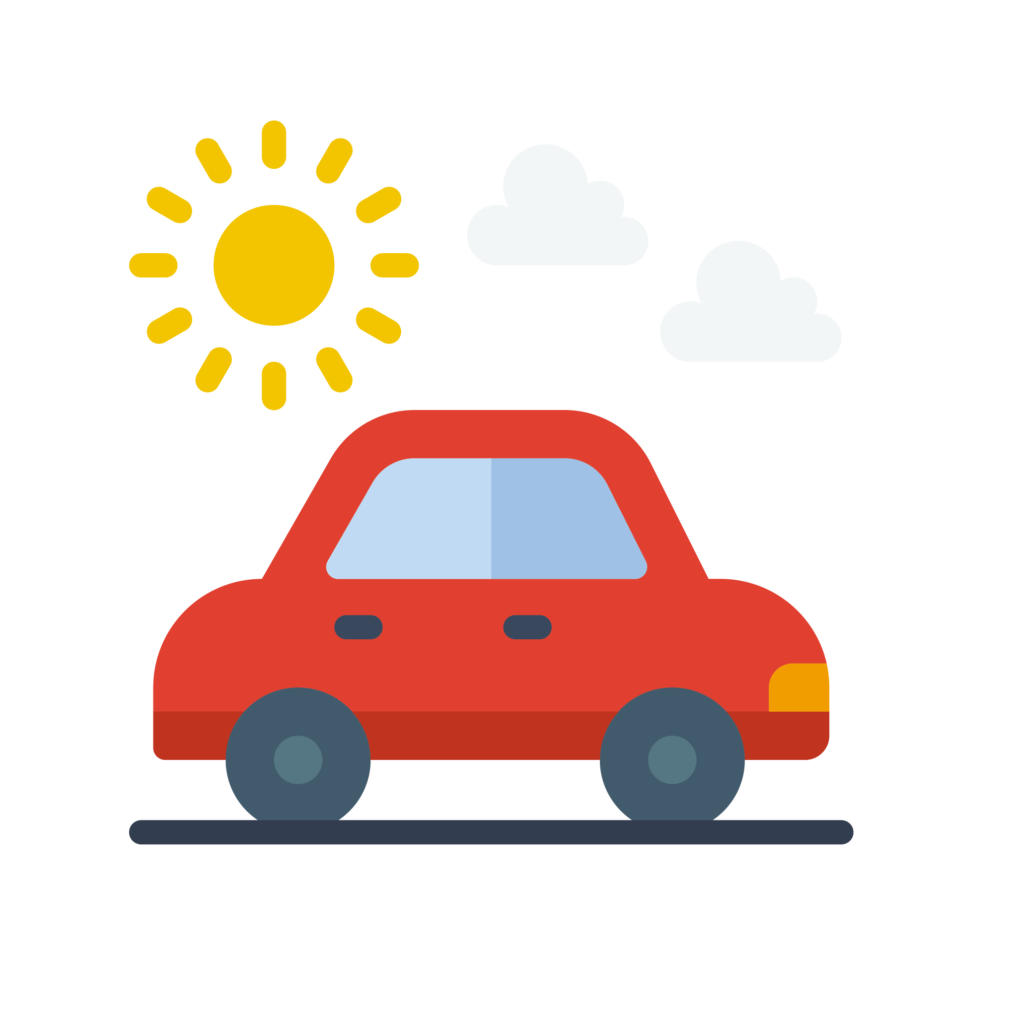 Option 2 – Airtrail + tours
If you arrive at Ljubljana airport, you can also get a taxi to Lake Bled. It is only a 30min trip. And once there, you can book tours and activities.
Be aware! If you take a taxi from the line at the airport with the meter counter, it can be 2 to 3 times the price you get by booking one.I selected, used and paid for my trip and had great interaction with AirTrail
Option 3 – Ljubljana to Bled by Bus and by public transport
The Lesce train station has frequent connections with Ljubljana but is 4.5km from Bled.
By bus – in Summer hourly departure to from Ljubljana bus station (less in Winter) – it goes all the way to Lake Bohinj with several stops along Lake Bled
Option 4 – Day Trips in Summer
Can't spend several days? Don't worry! You can already appreciate Bled with just one day. Day trips are available from nearby cities:
From Ljubljana – You will be able to see a lot with this program that takes you to Lake Bled, Vintgar Gorge and Lake Bohinj – Check out program and book
From Zagreb – you can enjoy a full day tour that will take you to both Ljubljana and Lake Bled – a great taste of Slovenia – Check out program and Book
From Trieste – same from Trieste you can enjoy a full day trip to both Ljubljana and Lake Bled – Check out program and Book
Option 5 – Day Trips in Winter
If you don't mind the cold, Lake Bled is a great destination in Winter. The snow on the mountains make the scenery look like a fairy-tale.
Day trip to Bled and Bohinj from Ljubljana, all year round – Check out program and book
You can visit it on a day trip from Ljubljana focusing only on Lake Bled with the castle and the island – Check out program and book
Or you can enjoy Winter activities – See options
Getting around Lake Bled – Map
Getting around
As you will see further down, there are many activities at Lake Bled and beautiful scenery to admire within 1h of the Lake or more.
Those can be visited easily by car. Otherwise, excursions and trips are organized from Lake Bled as well.
Bled is very close to the motorway and all roads around are in good condition.
Bled to Vintgar Gorge – 15min
Bled to Lake Bohinj – 30min
Bled to Savica Waterfall – 45min
Region of Lake Bled Map
Below is a Map to help you locate the best things to do around Lake Bled and the main roads:
The complete map of the region with my selection of the best places to see is available in my Travel Guide eBook (with many others):
8 Best things to do in Lake Bled, Slovenia
Let's start with what to do in lake Bled that are right by the shores of the lake or on the lake itself.
#1 – Watch sunrise over Lake Bled
I think one of the best things to do in Bled (and one of the best things to do in Slovenia) is to get up early to watch the sunrise. The Lake is a very touristy area. it gets crowded and noisy.
Sunrise is the best time to see its majesty with the peace and quiet and stunning colors.
One of the best places to enjoy it is from the West end of the lake near the campsite or climbing to the Ojstrica viewpoint for the view you have in the picture above.
I know that in summer it means waking up at 4am or earlier, but it is worth it!
Plan 1h30 to 2h to enjoy the sunrise or picnic at the viewpoint – enjoy the view, no need to rush!
#2 – Visit the Lake Bled Castle
The Lake Bled Castle is considered to be the oldest in Slovenia, first mentioned in 1011. It is built on a precipice above the lake (see more photos on my dedicated article)
You can climb up to the castle or take your car (parking for a fee at the top).
Once inside you still have to climb slopes and steps.
To be quite honest, the castle itself is not fascinating but the views of the lake are absolutely breathtaking!
In Summer it opens early, so after your sunrise, enjoy a hearty breakfast and head to the castle before the crowds. In the morning your will have good lights on the mountains across from it.
But if you visit in the evening, you may be able to enjoy the sunset.
Plan 1h
#3 – Swim or watch the Pletna boats coming and going
Find a great spot by the shore of the lake and enjoy a swim or just watch the Pletna boats (traditional boats) come and go. It is so relaxing!
#4 – Take a Pletna boat to Bled Island
A classic thing to do in Bled is to take one of those boats to visit the famous little island. It is quite expensive, and a bit of a rush once on the island. And it is full of tourists pushing to ring the bell of the church and have their wish come true.
I think the island is not that fascinating, but I really enjoy the boat ride with the amazing color of the water and views of the island and castle.
Tours can be taken from different places around the lake.
Or you can rent a more classic boat and take your time to row around the lake
Plan 1h
#5 – Take Heart Corny pictures
Lake Bled is famous for being a romantic place. So, the heart shape at the East end of the lake is quite successful with visitors.
So if you like corny, or like in the movie The Holiday you are 'looking for corny in your life', this will be one of the tops things to do at Lake Bled 🙂
It is located by the lake, in the town of Bled.
#6 – Walk or bike around Lake Bled
If you feel like walking, you can do it all around the lake or just on a section. I particularly enjoyed the walking trail West of Mlino. You have great views of the island from there, and you are away from the road.
6 km (3.7mi) walk around the lake.
#7 – Get higher with the Straza Lift and slide
On the hill across from the castle, just west of the town of Bled, you can find Straza. You can hike to the top or take the lift and then enjoy tobogganing down in Summer.
Views are limited towards the castle because of the angle and the trees.
There is an adventure park at the top with ziplining.
#8 – Taste the famous Lake Bled cream cake
What not to miss in Lake Bled Slovenia? Another famous thing to do in lake Bled is to taste its traditional cream cake also known as Kremna Rezina. It dates back to the Height of the Austro-Hungarian empire in the 18th and 19th century. If you love stories about pastry, you can learn more on this article.
Things to do in Bled when it is raining
I don't have specific places you can visit when it is raining. I just recommend to still go out and explore the region. The atmosphere when it is raining can be quite special and you never know when the rain will stop!
3 Best views of Lake Bled
The best view of Lake Bled would probably be from a hot air balloon going around and above. But here are my 3 best options that are reachable on foot.
#1 – View from Mala Ojstrica
West of the lake, the hike starts not far from the campsite entrance. After 25min of climbing quite a steep slope, you will reach one of the best viewpoints around Lake Bled: Mala Ojstrica.
It is really worth doing this small hike near Lake Bled. I think it is the best viewpoint of the Lake.
In the morning you can enjoy the sunrise, and in the evening, you would have great light on the mountains and island.
You can also keep hiking above to the Osojnica viewpoint but then the island is way smaller, and the perspective is not as good in my opinion.
Note: All these locations, their GPS coordinates and information to plan your visit can be found in the eBook: The Road Trip Guide – Slovenia
#2 – View from Lake Bled Castle
As I wrote before, one of the main reasons to visit the Lake Bled Castle is for the views of the lake itself. You can really grasp the color of the water and the surrounding mountains. And you have an unobstructed view of the small island and its church. A superb view of Lake Bled!
#3 – View from the campsite beach
And if you don't want to climb or pay, I believe my number one choice on the shores of the lake would be at the beach near the campsite, West of the lake. From there you have views of both the island and the castle with the mountains in the background.
I don't drink coffee
But I also like other drinks and sweets!
Do you like the free content you find on my blog? All my tips and practical information, without intrusive advertising…

6 Attractions around Lake Bled – Max 45min drive
Want to see more of the beautiful nature around Lake Bled – Don't worry, there is much to do that is easy to access!
Let me show you my top choices of things to do around Lake Bled:
#1 – Vintgar Gorge Walk
Vintgar Gorge is in my top 3 of things to do in Slovenia. I can't stress enough how you should visit early morning if possible, before the buses arrive so that you can have the views almost all to yourself.
It is a stunning walk on a well-maintained path that lasts 1h one way and you have to return by the same way.
Note that it is closed in Winter.
Check out my video and many photos of the walk on my article dedicated to Vintgar Gorge
Bled to Vintgar Gorge = 10min drive
Plan 2 hours
If you don't want to drive, from April to September/October, you can book a day trip that will take you to both Vintgar Gorge and Lake Bohinj – Just choose the option of a pick-up from Bled – Check out Program and Book
OTHER OPTION – If you like outdoor activities, you can enjoy an eBike ride (that helps you when going uphill) to and from the gorge on top of the walk – Check out program and book
#2 – Mostnica Gorge Walk
A very different gorge than Vintgar. The walk is wilder and way less crowded.
Only a small section is narrow and offers interesting rock formations around crystal clear water. The rest of the walk is a peaceful experience walking in the dense forest. It will be a great option when it is really hot outside.
Bled to Mostnica Gorge walk = 30min drive
Plan 3 hours
#3 – Lake Bohinj Tour
Lake Bohinj is the wilder brother of Lake Bled. A lot fewer buildings around this lake. And no castles. I heard many locals say they prefer Lake Bohinj to lake Bled and I can understand why. It does not have the special charm, but it is not full of tourists and with a beautiful circus of mountains at the west end. I have stopped by the lake in many areas and it is always special.
The view above is from the bridge near Stara Fuzina, when you first arrive at Lake Bohinj from lake Bled.
Bled to Bohinj lake = 30min drivePlan half a day to a day or several days!
If you don't have a car, From April to September/October, you can book a day trip that will take you to both Vintgar Gorge and Lake Bohinj – Just choose the option of a pick-up from Bled – Check out Program and Book
#4 – Vogel Cable Car
Towards the other end of lake Bohinj, near Ukanc, you can find the Vogel Cable Car.
In Winter it takes you to the Vogel Ski resort to enjoy skiing or snowboarding.
In Summer you will find hike departures, or you can just enjoy the ride in the cable car because the views of the Julian Alps, the Triglav Summit and Lake Bohinj are unbelievable!
But it is not for those subject to vertigo. The climb is very steep!
Bled to Bohinj Lake = 35min drive
1h30 or more if you want to hike.
#5 – Savica Waterfall Hike
Savica is considered the best waterfall in Slovenia by many locals. It is one of the most visited attractions.
It is not my favorite, but it is definitively worth the climb of the 550 steps!
Located at the western end of Lake Bohinj, up in the mountains, the A-shape waterfall comes out in the middle of the cliff from an underground river and drops in a sparkling emerald color pool.
Bled to Savica waterfall carpark = 40min drive
Plan 2h
Check out my video and photos in my article dedicated to Slap Savica.
#6 – Pericnik Waterfall Hike
Another waterfall not too far from Bled (but in the opposite direction) and worth an excursion is Slap Pericnik.
A 10min steep hike takes you to his beautiful drop. The great part is that you can walk behind and enjoy views from many angles.
Check out a video and many photos in my article dedicated to the Pericnik falls.
Bled to Pericnik carpark = 35min drive
Note: All these locations, their GPS coordinates and information to plan your visit can be found in the eBook: The Road Trip Guide – Slovenia
And many longer hikes
And if you like longer hikes and staying longer, there are many many more especially around lake Bohinj.
6 Day Trips from Lake Bled – Travel Guide
You can also plan ahead, and discover other parts of Slovenia or the countries around. Since Slovenia is quite small, you can really cover a lot.I think a road trip is the best way to explore the country, but you can also see a lot with a base in Bled.Below are examples of day tours you could enjoy from Bled:
#1 – Ljubljana
You can of course spend the day in the capital city. It is only 45min drive away or you can easily take the bus in the morning and return in the evening in Summer.
In Ljubljana you can enjoy the castle, strolling along the river, visiting the cathedral, admiring the dragon and bridges. And you could finish the day having a drink at the top of their building called Skyscraper which offers fantastic views of the castle and the mountains.
Check out my article with the best things to do in Ljubljana.
#2 – Medieval Kranj & Skofja Loka
Between Lake Bled and Ljubljana are 2 towns with charming medieval centers and castles: Kranj and Skofja Loka.
I was very impressed by the museum inside the Skofja Loka Castle (that I enjoyed all by myself as nobody else was there).
Check out my article about Skofja Loka.
#3 – Postojna Cave & Predjama Castle
This is, I think, one of the best day trips from Bled you can do. And it should please the whole family: Postojna Cave + Predjama castle
The famous Postojna caves are only 1h away from Lake Bled, driving on motorway almost the whole time.
There you can take the train for 2km to enter the depth of those amazing caves and tunnels. Then you walk for 1h and come back with the train. Really feels like getting closer to the center of the Earth.
Important Note – Book your access ticket in advance to make sure you have a spot at the time you want.
After that you can drive 15 more minutes to visit the Predjama Castle that has been built in and around a cave and is one of the best preserved in the world. Check out my article to see photos and get info.
If you don't want to drive, you can (April to October) take an organized tour from Lake Bled to both Postojna cave and Predjama. Sit back and relax – all is set up for you – To book, Just get to this link, select the date, click on check availability and then select the departure from Bled
#4 – Soca "Emerald" river
Have you heard about the Emerald River? Well, it is the Soca river, and the water really looks like emerald.
Set up in a beautiful valley, it varies between wide open areas, where the color is lighter and more transparent and narrow canyons where the color is intense.
It is stunning – and the road allows you to stop in many places to admire it from small bridges.
Plus, the road to the Soca Valley will first take you through the magnificent Jasna Lake and Vrsic pass (see my photos – closed in Winter)
It is a lot more time on the road, but well worth the trip. (2hours each way if not stopping)
If you don't want to drive, you can book an organized day tour from Lake Bled. I have found one where you can choose to be picked up in Lake Bled. You won't stop as much along the river as if you had your own car, but you will still see many views. And they even take you to the hidden Kozjak Waterfall – Check out the program and Book
#5 – Logar Valley
One of my favorite regions in Slovenia is the Logar Valley and the surrounding valleys. Beautiful mountains and charming farms. It is such a peaceful environment!
On your way you can stop at the town of Kamnik to enjoy views from the old castle – rooftops & Mountains.
Then head to the Valley, enter Logarska Dolina and then take the small Solcavska Panoramic Road that will take you to a series of traditional farms.
2h drive from Bled to the entrance of Logarska Dolina
Check out my article about the magnificent Logar Valley.
If you don't want to drive, you book an can organized day trip from Bled – Check out the program and Book
#6 – Venice
You can even head abroad to Austria, Croatia or Italy.
Venice is only 3 hours away!!! – and if you don't want to drive around the Italians. You can even book a day trip from Bled. Check out program and book
3 Adventurous Lake Bled Activities
Want a little rush? The region of Lake Bled offers some great activities.
Well, thanks to the location at the foot of the Triglav National Park, you have access to great rivers and gorges to increase your adrenalin level. Here are 3 possibilities for you to book departing from Bled:
Rafting on the Sava River
Rafting is really a big one in Slovenia – I have seen many boats and offers. The center for those adventures is Bovec in the West of Slovenia, but even from Bled you can enjoy the pleasure of rushing down a river.
Available April to September
Underground Kayaking *****
That looks sooooo cool!!!!! I have not done it, but I wish I had, combining the pleasure of Kayak with underground exploration, not something you can do everywhere!
Available February to October.
Canyoning
My 3rd option for you is to go canyoning. Don't worry, even if you have never done it, you can enjoy the adventure. Get in your wet suit and follow the guide to explore the canyon with natural slides, jumps and great gliding.
Where to Stay in Lake Bled hotels and apartments
Bled – Convenient with all you need
The easiest place to stay around Lake Bled is in the town of Bled. You have a great choice of accommodations (hotels, apartments, hostels…) and many restaurants. Plus, you are never far from the lake itself.
APARTMENTS
I personally stayed at the Bled Apartments. It was a 10 min walk to the lake shore. The apartment was spacious and very clean, with parking. With the kitchen, we could make our own diner and the supermarket was just across the road.
See prices and Book
Other options:
CHARM AND CHARACTER – Old Bled House with a charming country decor, only a couple of minutes from the lake – Check out photos and Book
LUXURY BY THE LAKE – Grand Hotel Toplice is located right on the lake, difficult to do better in terms of location! – Check out photos and Book
BALCONIES WITH VIEWS – The Best Western is very close to the lake shore and has many rooms with balconies overlooking the lake – Check out photos and Book
LUXURY & QUIET – You can also avoid the Bled center and relax at the magnificent Vila Bled right on the lake but away from the crowds, West of Bled. Quite a romantic setting – Check out photos and Book
LAKE BLED HOSTEL – Back Hostel is not as central as the other options but it has fantastic reviews and hostel prices – Check out photos and Book
ORIGINAL GLAMPING – further away from the lake but quite an experience! It gets book very fast – Check out photos and Book
The classic camping is on the other end of Lake Bled
Or check out the best rated accommodations in Bled
Bohinj – nature option
However, if you have your own car and want a quieter area to stay, I recommend staying near Lake Bohinj. Bled is only 30 minutes away so you can enjoy its activities but spend more time in a quiet environment close to nature.
Check out the best rated accommodations around Bohinj
Planning a trip to Slovenia?
Check out my travel guide to help you plan:
And keep track of your own trip!
Want to see more of SLOVENIA?
PREVIOUS:
NEXT:
Inspired? Share it on your favorite platform!