Plan your trip to Slovenia's capital city with my selection of the best things to do in Ljubljana!The best views, monuments, fun activities, free things to do, tours…
Below is my guide to Ljubljana old town and beyond with tips, map and photos.
Before my tips + photos, here are my favorites for Slovenia:
Best things to do in Ljubljana – My Top 5 for your city Break
If you are looking for a quick answer, here is my selection of top spots. But you can find way more information and photos further in the article:
Top 5 things to do in Ljubljana
Enjoy the views from the Skyscraper building
Stroll in the old town
Enjoy a river cruise and change perspective
Have fun at the illusion museum
Eat ice-cream
Best photo spots in Ljubljana
Rooftop bar at the Skyscraper Building (Panorama)
From the top of the Ljubljana Castle Tower (Panorama)
Dragon Bridge
Charming street: Krizevniska Ulica
Street art at Metelkova
Top 5 reasons to visit Ljubljana
It is a very walkable city with a charming old center
It is centrally located in the country so you can easily do day trips to some of the most beautiful places (Lake Bled, Postojna caves…)
It is big enough to have lots to do but not too big to feel overwhelmed
It has the charm of old legends and fairy-tale stories
There are many excellent ice cream shops everywhere
It is one of the best towns to visit in Slovenia.
City Break in Ljubljana – Video – Virtual Tour
Below is a short video to give you an idea of what a city break in Ljubljana feels like:
How to pronounce Ljubljana?
Before, you read any further, you may want to know how to pronounce the name of the town. It will make reading easier…
It is something like lew-BLYAH-nuh or lewb-LYAH-nə.
My complete list of the best attractions (with photos) after the planning tips.
Ljubljana Travel Tips and Maps
Where is Ljubljana
Slovenia is a small country located between Italy, Austria, Hungary, and Croatia.
Ljubljana is the capital city of Slovenia. It is very practical because very centrally located.
Below is my map with Ljubljana to help you get oriented:
How long to stay in Ljubljana?
I recommend staying at least for 2 days to be able to explore most of the city.
However, it can easily be a vacation destination for a week to alternate days in the city and day trips to the most beautiful sights.
You can find accommodation suggestions at the end of this article. Or you can already check out the best rated accommodations in Ljubljana.
Best time to visit Ljubljana
Ljubljana is a great destination all year long.
However to avoid heat, high prices and crowds, don't visit in the Summer months.
And avoid winter if you plan to explore the country and don't want to ski.
The shoulder months are perfect especially May and September.
Visiting Ljubljana – Tips
Start at the Triple bridge and enter the visitor center to get a map
Wear good shoes – it is an old town with pavements
Bring a bottle of water – you are going to walk, and it can be very hot
Ljubljana Map
Here is a simplified map just to get you oriented in the town with the river cutting the old town from the modern one. This is to get you oriented in the city:
The complete map with the locations of my selection of the best things to do in Ljubljana is included in my travel Guide eBook, that helps you plan your Slovenia road trip:
How to get around Ljubljana?
Leave your car parked. Or best, don't take a car until you are ready to explore more of the country.
The city of Ljubljana is very walkable. There are lots of pedestrian street.
And if you plan on going to further neighborhood, just hire a bike and enjoy cycling in this green city (in was the European Green Capital in 2016).
3 Best views in Ljubljana
#1. Get the best panorama from Skyscraper
My absolute favorite view in Ljubljana is from the rooftop bar of the Skyscraper building. It's actual name Neboticnik means Skyscraper. 
It does not seem that tall today, but when it was built between the two World Wars it was, hence the name.
From the outside it looks like an office building. Don't be scared to enter, and take the elevator to the top floor with the restaurant.
You then climb an extra staircase to reach the bar which has an outside terrace all around the tower. 
This is excellent as you get views of Slovenia in all directions. But the best one is with the old town, and the castle.
#2. Admire the view from the Ljubljana Castle Tower
The next best view was from the top of the tower in the Ljubljana Castle. You must purchase an entry ticket that includes the tower.
Beware that you need to climb 120 steps to the top with part of it on a dizzying spiral staircase.
It is great because you really are right above the old town and you can see the shape of the castle from above. But, of course, you don't have the castle itself on the panorama.
#3. Top of Congress Square (Kongresni trg)
For a ground level view that includes the castle, I recommend the Congress Square on the west side of the river. It is a large open area with nice buildings such as the philharmonic and the university buildings. And you can see the castle overlooking the city.
3 Best Bridges to visit in Ljubljana
#4. Meet the Dragons of Ljubljana
One of the 2 most famous bridges in Ljubljana is the Dragon bridge (Zmajski most). 
Located across the Ljubljanica River, East of the Triple bridge, it has become famous because of the 4 dragon statues that are protecting it (and are very photogenic).
And for those who prefer engineering to mystical creatures and great photo spots, the bridge was an extraordinary technical piece when it was built in 1900. It was one of the largest bridges of its kind (in reinforced concrete) to be built in Europe. Learn more here.
#5. Feel dizzy at the Triple Bridge
The most central bridge in Ljubljana is the Triple bridge (Tromostovje), right by the pink Franciscan church.
It is one of the most difficult places to photograph!!! (you would have to be flying over it).
It is actually a group of 3 bridges connecting the old historical town to the modern one. The oldest bridge is the central one built in 1842 to replace an older version.
The side-pedestrian bridges were added between 1929 and 1932 with a slight angle (so they are not parallel).
This was designed by Plecnik (the famous Slovene architect) who on top of that removed the metal railings and added balustrades and lamps.
#6. Butchers' bridge
The Butchers' bridge (Mesarki most) is not the most beautiful bridge by itself, but it has some of the best views.
It is right by the central market and you have a great view of the colonnade.
Built in 2010, it is also considered the love bridge as people are attaching padlocks (like in many other cities).
It is also home to strange statues from modern Slovenian sculptor Jakov Brdar. So, it creates a strange combination.
3 Best monuments to visit in Ljubljana
#7. Ljubljana Castle
One of the most visited monuments and top things to do in Ljubljana is the castle.
I must admit that apart from the view at the top of the tower, I was quite disappointed by the Ljubljana Castle.
The restoration was overdone, many of the staff members were not welcoming and the museums disappointing, trying to look fancy but missing the point (apart from the puppet museum which I enjoyed).
Standing on top of the hill, the castle has a strategic location to protect Ljubljana. It was probably built in the 11th century and rebuilt in the 12th century. Major transformations occurred from the 15th to the 17th centuries.
The castle is depicted on the city's coat of arm with a dragon at the top.
The present panoramic tower dates back to mid19th century, with an added elevation in 1982.
You get up there either by my walking up the hill (10 to 15min) or taking the funicular.
Different tickets with different accesses are available.
#8. Ljubljana Cathedral
It is strange not to be able to walk a few steps back to see the façade of a cathedral. But Ljubljana's Church of St Nicholas is stuck with small streets on all sides.
So, you can't really realize its structure and see its green coupoles.
It was built over several centuries with alterations and additions.
However, get close and appreciate the different part of its architecture.
2 Bronze doors with sculptures depicting bishops and the history of Slovenia are quite interesting.
Inside, the painted ceiling is majestic. And don't forget to turn around to admire the Baroque Organ.
#9. Ljubljana Franciscan Church
The Franciscan Church of the Annunciation is one of the most iconic sites in Ljubljana. You can't miss it! The building is pink and right near the Triple Bridge.
Built in the mid 17th century, it was modified in the 19th century and damaged during the 1895 earthquake. New frescoes were painted in 1936.
5 Best Tours in Ljubljana
To dig deeper in the soul of Ljubljana and Slovenia, it is a great idea to join a tour with a local. Here are some suggestions of what to do in Ljubljana:
#10. City walking tour
What to do in Ljubljana? Learn more about the city by joining a city walking tour. This is a great way to understand better all the monuments and the structure of the city. Dig deeper into the heart of Ljubljana.
It includes a tour of the castle.
Check out the program and book
#11. Food tour
There are so many restaurants to choose from in Ljubljana and a great culture of international food with local twists. For example, I personally really enjoyed the tapas at TaBar with interesting mixes and local products.
If you want to learn more about the produces and the food scene of Slovenia, it is a great idea to join a gastronomy tour.
Here is one with dishes and wine – Check out program and book
#12. Wine tasting
Slovenia has several regions with beautiful vineyards. One of my favorites is the off the beaten track Brda region, close to the border with Italy.
But if you can't take a road trip, you can still taste the Slovenian wines and learn more about their stories.
I have found a tour for you where you can taste 7 of them in a 300 years old cellar – learn more
#13. Music Tour
It is not often that you can find this type of tours in a city. Join a 3-hour walking tour that combines history, gastronomy, and live violin music! A great way to enhance the discovery of the architecture.
Learn more
#14 – Boat tour on a River Cruise on Ljubljanica River
A great way to change your perspective on the city is to take a 45min cruise on the Ljubljanica river.
Sadly they don't provide much information, but it is still a pleasure to glide on the water and discover more of the city.
While on the cruise, you can see the triple bridge from below, which is quite fun.
And then you will see the impressive dragons guarding the Dragon bridge before turning around.
I don't drink coffee
But I also like other drinks and sweets!
Do you like the free content you find on my blog? All my tips and practical information, without intrusive advertising…

3 Free things to do in Ljubljana – old town Exploration
#15. Explore the Ljubljana old town
You can spend a lot of time in Ljubljana without spending money. There are many old streets to explore and charming buildings to admire.
Just go for a stroll without an itinerary, look up and find some great gems.
For example, I found a charming little street called Krizevniska Ulica, with painted benches and a laid-back vibe.
The whole old center is pedestrian only, so it is a real pleasure to explore.
#16. Look for Street art
There is quite a lot of street art to discover in Ljubljana. The most famous area is Metelkova (15min walk North of the Dragon Bridge) where artists live and decorate every inch. It was a bit too much for my taste, but I do like finding isolated pieces on the side of a building.
#17 – Enjoy Nature – Stroll in Tivoli Park
Ljubljana has a very large park called Tivoli. It was designed in 1813 by a French engineer. It covers 5km2 so plenty of grass and trees to enjoy!
Below is the map of the park. From the city, you arrive to the right via an underground passage to avoid crossing the fast road. 
The first section is landscaped around the Jakopic Promenade designed by Plecnik.
But the rest of the park is wilder with forest. 
Other free things to do in Ljubljana are listed in the article. They include:
The cathedral (#8)
The Franciscan church (#9)
The visit of the old prison (#20)
…
4 Fun things to do in Ljubljana – Activities
Are you looking for something more original to spend your time in Ljubljana?
Fun! There are some very original activities and tours to do in the city.
Here is my selection:
#18. Stand-up Paddle Board
You knew about paddle boarding on a lake or paddle boarding on the beach. And here comes paddle boarding on a river in the middle of the capital city! Yes, you can take a lesson to paddle board under the historical bridges of Ljubljana.
Learn more
#19. Play at the puppet museum
Inside the Ljubljana castle there is a fun museum full of puppets of various shapes and mechanisms. It is quite interactive, and you can play with several of them.
As you can see my mum had a blast.
#20. Visit a Prison Hostel
Near the street art area of Metelkova, there is an old prison that has been transformed into a hostel (Hostel Celica Art).
Part of it is a traditional hostel with bunk beds and common rooms. But another section still has the cells and artists have been given a small budget to transform them. So, they all have a different personality and bed types: austere and simple or crazy with a circular bed…
Free tours are normally available in the beginning of the afternoon (around 2pm I think, I forgot to write it down)
#21. Eat tons of Ice-cream
As I said, Ljubljana has a great food scene with a mix of international cuisine and local influences as well as traditional dishes.
But what you will notice the most are all the places selling home-made ice creams. You can't walk 200m without an ice-cream option. LOL.
We have tasted some delicious ones.
3 Best Museums in Ljubljana
Ljubljana also has some great museums. I have not visited many but here are a few options to consider:
#22. Illusion Museum
This is a fun place! So much to play with. Many optical illusions with drawings or with you as the subject.
I promised I did not turn around the picture of my dad below. This is what I was seeing.
#23. National Gallery
This is the main art museum in Slovenia with a great collection from the late medieval period.
Opening hours here. 
#24. Ethnographic Museum
Another interesting option is the Ethnographic museum. It is a cool place to hang around, and an interesting subject (to my opinion).
It presents the traditional culture of Slovenian inhabited areas and the cultures of several other peoples of the world.
Learn more
6 Best day trips from Ljubljana
If you have more time to stay in Ljubljana and want to discover some of the wonders of Slovenia without driving, you can join some day trips to fantastic locations.
You can see my whole selection in the article: Best day trips from Ljubljana.
But here is an overview of some of my top 4:
#25. Day trip to Bled
Lake Bled + Vintgar Gorge + Lake Bohinj (see my Lake bled guide)
A beautiful day in Nature
Check out Program and Book
#26. Day trip to the caves
Postojna Cave and Predjama Castle (see my cave article)
A fascinating look deep underground
Check out Program and Book
#27. Day trip to the Soca Valley
The Beautiful Soca Valley with the green colors of the trees, the Jasna Lake and the Soca river (see Soca valley article)
Check out Program and Book
#28. Day trip to the Slovene coast
Piran and the Slovenia Coast (see my article)
History + Charm + Seaside
Check out Program and Book
#29. Day trip to Logar Valley
The beautiful Logar Valley with beautiful mountains, panoramic roads and green pastures (see my article).
Check out Program and Book
#30. Day trip to Unesco site of Idrija
Town of Idrija, nestled at the foot of mountains, with a castle and Mercury mines (Unesco site)
Check out Program and Book
Need to rent a car in Slovenia?
My tips:
Compare prices on my favorite platform:

Discovercars.com

– one of the best rated comparison sites!
Choose a car with enough power for the mountain roads
Consider their full coverage option – it for peace of mind!

Book early

to have a large choice of vehicles!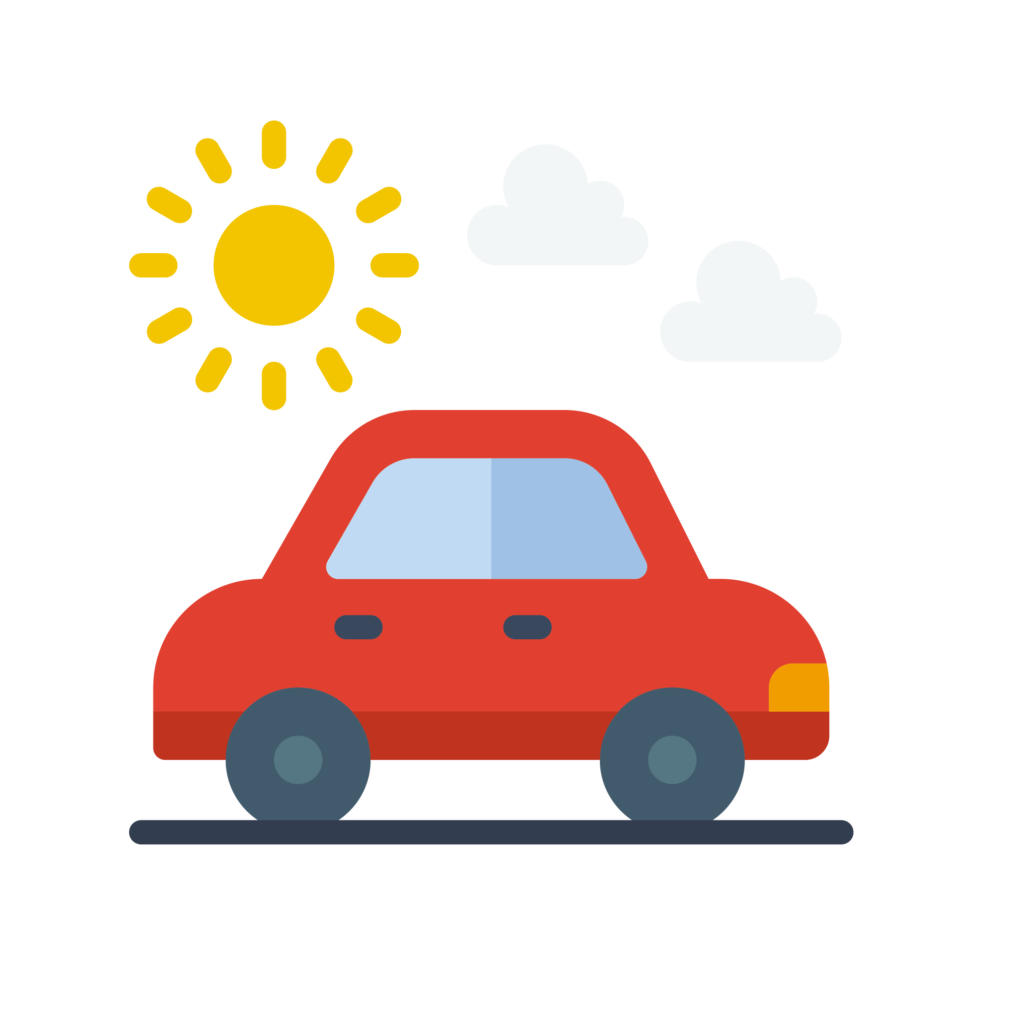 Where to stay in Ljubljana – Accommodations
There are many great accommodations in Ljubljana: hotels, rentals, hostels…
Here is my selection of places I have checked out for you myself (surprise visits). You can read my complete reviews on my Slovenia Accommodations article
LESAR Hotel
In the pedestrian area, luxury rooms with a cozy decor
Check out more photos and availability
CUBO Hotel
Modern Design and some rooms have a view of the castle
Check out more photos and availability
ADORA Hotel
Great Value for Money – practical location
Check out more photos and availability
URBAN hotel
In the modern part of the town, great staff
Check out more photos and availability
HOSTEL CELICA ART
Hostel in a prison, with options to sleep in old cells.
Check out more photos and availability
Or check out the best rated accommodations in Ljubljana!
Want to see more of the best Slovenia has to offer?
Planning a trip to Slovenia?
Check out my travel guide to help you plan:
And keep track of your own trip!
Want to see more of SLOVENIA?
PREVIOUS:
NEXT:
Enjoying it? Share on your favorite platform!