Despite being close to the famous Lake Bled, Lake Bohinj Slovenia has remained wilder and less touristy. 
It is a beautiful gem surrounded by the mountains of the Triglav National Park. If you love nature, don't miss the detour.
Below is my Guide to help you plan your visit with maps, photos and tips for the best things to do in Bohinj.  
Before my tips + photos, here are my favorites for Slovenia:
Why visit Lake Bohinj in Slovenia?
I think Lake Bohinj should be on every Slovenia Itinerary because:
It is Slovenia's largest permanent lake
It is a serene environment where you can connect with nature
It looks quite different from one end to the other
You can easily admire it from above thanks to the cable car
Like many locals will tell you, it is better than Lake Bled (although that can be discussed, see after the video)
Below is a short video that should inspire you to visit Bohinj, one of the best places to visit in Slovenia:
Is Lake Bohinj worth visiting?
Absolutely. It is one of my favorite areas in Slovenia.It lives in the shadow of Lake Bled's fame. But I think it is underrated. It is such a magnificent lake.
I can't recommend it enough.
Lake Bled or Lake Bohinj?
Wondering if you should go to Lake Bled or Lake Bohinj? Both have a lot to offer and are part of the wonders of Slovenia. So here are your options depending on what you are looking for.
If you are doing a road trip around Slovenia – spend a couple of days at each location
If you like hiking —> Lake Bohinj – definitively
If you like peace and quiet away from tourists —> Lake Bohinj
If you like a choice of restaurants and animation —> Lake Bled
If you like historical monuments and locations —> Lake Bled
If you like views —> Both are phenomenal
About Lake Bohinj – Facts
It is really difficult to capture the majestic and peaceful feeling of Lake Bohinj in photos. But here are 3 panoramas from different locations and with different weather conditions to help you get an idea of what you can expect.
And in between I have listed a few fact to help you learn more about the Bohinj Lake.
Lake Bohinj is Slovenia's largest permanent lake – it is 4.2 km long (2.6mi) and 1km width max (0.62mi) – If you are wondering why 'permanent' it is because there is the Cerknica lake that almost disappears by cycle (when I went there was almost no water)
It is located in the heart of the Julian Alps protected as the Triglav National Park – it is between the summits of Vogel (South) and Prsivec (North)
It is a natural glacial lake that is relatively cold (Mean annual temperature of 8.5°C and July water temperature reaching 17°C)
The inflow comes from the West with the Savica stream, and the outflow is at the East to Sava Bohinjka
Its elevation is 526m (1726ft) and maximum depth 45m (148ft)
In the clear water you can find many many trouts, burbot, chub, mollusks and many other species
In Slovene a lake is called Jezero – So its local name is Bohinjsko Jezero
How do you pronounce Lake Bohinj?
The name is pronounced in a way closed to Bor-hin, with the h audible. But forget the j!
How to get to Lake Bohinj – Maps
Where is Lake Bohinj?
Bohinj is sometimes refered to as the lake at the end of the world, because it is niched in the heart of the Julian Alps with only one way in or out by car.
It is located on the West Part of the Country, just South West of Bled
Lake Bled to Lake Bohinj East = 30 min drive
Ljubljana to Bohinj East = 1h15 drive
Below is a map to help you locate Lake Bohinj:
Need to rent a car in Slovenia?
My tips:
Compare prices on my favorite platform:

Discovercars.com

– one of the best rated comparison sites!
Choose a car with enough power for the mountain roads
Consider their full coverage option – it for peace of mind!

Book early

to have a large choice of vehicles!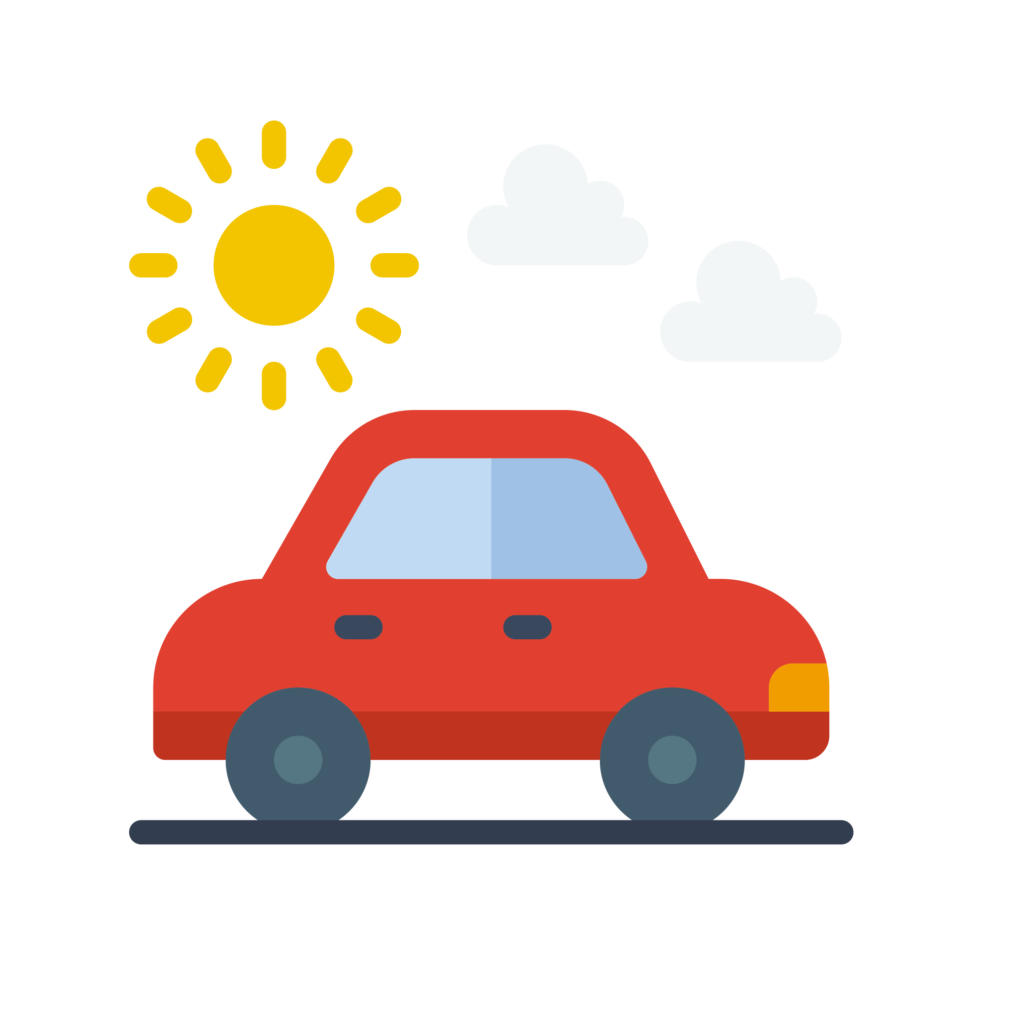 How to get to Lake Bohinj
BY CAR – The easiest way to visit Lake Bohinj is to rent a car. This way you can travel around easily. Get to Bled, drive along Lake Bled and continue on 209 towards Bohinj. The road is large and in excellent condition. Easy driving. But know that carparks fill up fast in mid-Summer. Check out my guide about driving in Slovenia
BY BUS or TRAIN – In terms of public transportation you can find busses connecting with Lake Bohinj but that really limits your movements – The closest train station is in Bohinjska Bistrica.
BY TOUR – If you are limited in time and staying either in Ljubljana or in Bled you can book an organized tour that will take you to both the Vintgar Gorge and Lake Bohinj on the same day – check out program and Book
Lake Bohinj Map
On the map below, you can see how Bohinj is located compared to Bled and the main Road 209 that links both of them.
Plus, I included the name of the villages around the lake:
Bohinska Bistrica, town not on the shore of the lake
Stara Fuzina and Ribcev Laz, villages to the East
Ukanc, village to the West
The complete map of the region (and the rest of Slovenia) is included in my Travel guide eBook that helps easily plan your road trip:
Lake Bohinj Travel Tips
How long to stay in Bohinj?
You can visit on a day trip from Bled: enjoy the shore, hike to Savica Waterfall and take the Vogel Cable car.
But I recommend you book at least one night to enjoy the peace of the lake in the evening and early morning. Plus, with 2 days you can do a little bit of hiking.
See further in the article for the best things to do in Bohinj.
Don't plan day trips to Slovenia from Bohinj
I love the area of Bohinj and you could do your whole vacation there.
However, if you are looking to explore more of Slovenia, I don't recommend staying at Lake Bohinj in Summer. The road between Bohinj and Bled can have a lot of traffic and it won't help spending quiet holidays. In that case, I recommend staying 2 days in Lake Bohinj to enjoy the area and then go on a road trip or choose another base.
Get the Julian Alp Card (Bohinj Tourist Card)
If you are staying at least 2 nights in Bohinj and planning to visit many of the sites, you can purchase the Julian Alp Card (between April and October).
The benefits are:
Free bus rides around Bohinj
Free parking in Bohinj
Free access to Savica, Mostinca, panoramic boat, museums…
Deals for activities
Ask your accommodation for it.
Best time to visit Lake Bohinj
Bohinj is a great destination all year round.
April to October you can enjoy the Summer activities with hiking and kayaking.
And in Winter, you can enjoy the winter scenery with snow and go skiing.
Lake Bohinj in Winter
Lake Bohinj is also a great destination in winter for those who love skiing.
Mount Vogel is a ski resort with 26km of slopes. Most accommodations in the area have facilities to handle your skiing equipment.
I don't drink coffee
But I also like other drinks and sweets!
Do you like the free content you find on my blog? All my tips and practical information, without intrusive advertising…

Where to stay – Lake Bohinj Accommodations
Where to stay at Lake Bohinj – Towns / villages
You have 4 options in regards to choosing where to stay around Lake Bohinj:
Stay at the East end of the Lake in the Towns of Ribcev Laz or Stara Fuzina. There is a large hotel and a great selection of guesthouses and apartments. The pros are that you have access to several restaurants and are very close to the lake.
Stay at the West End of Lake Bohinj in Ukanc – This is for those who don't need all the facilities and just want peace and quiet
Stay at the bigger town Bohinja Bistrica – a little further east, this town has more facilities, but you are not right by the lake
Stay in Lake Bled and do day trips to Lake Bohinj – after all it is only 30 minutes away by car – Check out my suggested Bled accommodations in my Lake Bled Guide.
My selection of Accommodations at Lake Bohinj
My personal choice is to stay around Stara Fuzina so that you can enjoy the lake at sunrise and sunset. My second choice would have been Ukanc to be more isolated in nature.
Right by the shore is Hotel Jezero.
It has the best location with views of the lake and/or mountains from the balconies.Modern rooms.
It also offers a nice swimming pool for the days when the lake is too cold for a swim.
Good choice at buffet-style breakfast.
Check out pictures and availability
I personally stayed in a nice apartment (Apartments Kovačič) with 1 bedroom and a sofa bed. It is not the most modern, but it was clean, spacious and with an amazing view from the balcony (as you can see on my photo).
Easy parking on property.
5min walk to the Lake shore.
Check out pictures and availability
Other suggestions of Lake Bohinj Hotels and Accommodations:
Lake Bohinj Camping
If you prefer camping, there is:
Camp Zlatorog Bohinj on the West end of the lake
Camp Danica in Bohinjska Bistrica (not right on the shore)
14 Best things to do in Bohinj
#1 – Driving along the South shore and stopping at the Lake Bohinj beaches
I think the best thing to do at Lake Bohinj is simply to drive around and enjoy the views from the shore.
You can do the South shore by car and stop at different views (listed with GPS coordinates in my eBook).
Or you can do it by bike.
#2 – Lake Bohinj Shore Walk
You can walk all around the lake. It is 12km and takes 3 to 4 hours depending on how often you stop.
On the North shore, you are walking right by the lake as there are no constructions, the mountain starts climbing.
However the hike on the South shore is less enjoyable. You walk on the other side of the road. They created an elevated pathway, which is better than just walking on the road, but it is not the best for the views. Don't forget to cross the road at the carparks to enjoy views from the mid-lake beaches.
Even if the weather is not good, you should go out. The white views from Ukanc were splendid and it stopped raining right when we walked there!
I could stay hour admiring the magnificence of the scenery of Lake Bohinj.
#3 – Watching sunrise
I also recommend getting up to admire the sunrise. You won't see the very first light but when it gets over the tree line, it is serene. Plus, at this time there is nobody around
#4 – Meet Goldhorn / Zlatorog
By the side of the lake, you can see a statue of the famous Zlatorog a.k.a Goldhorn. It is a legendary creature and icon of the Triglav National Park.
The creature, a white chamois with golden horns, is part of a fairy-tale passed down from generations. You can read the original story as written by Karel Dezman here.
The statue is located on the South East shore, not far from the bridge. But I must admit that the statue at Lake Jasna has more impressive horns!
#5 – Admire the Savica Waterfall
Another famous location around Lake Bohinj is the Savica Waterfall. It is located at the Western end, above Ukanc.
You have to pay for parking and for entrance and then climb 550 steps to reach the viewing platform.
On one side, you see the mountains and a little bit of the lake, and on the other the surprising slap Savica. It is an A-shaped waterfall that starts in the middle of the rock wall (from an underground river) and falls into an emerald pool.
It is worth the climb.
For many more photos, check out my article dedicated to the Savica Waterfall
#6 – Kayak on Lake Bohinj
Lake Bohinj is really great for water sports. However, as I said before, the water is quite cold except during the summer peak.
So, people enjoy it more kayaking or on boats.
I really recommend kayaking to enjoy the serenity of the area and appreciate the mountains in all directions. 
#7 – Visit St John the Baptist Church
Near the bridge at the East end of the lake, in Ribčev Laz, you can't miss the very photogenic little church. It is really charming.
It is called St John the Baptist. Take the time to enter to admire the frescoes. It dates back to before the 15th century.
#8 – Get incredible views with the Vogel Cable Car (Lake Bohinj Cable Car)
One of my favorite activities at Lake Bohinj was riding the Vogel cable car. The ride is very steep and impressive, but you get wonderful views of the whole lake and the Julian Alps. On a clear day, you can see the Triangular-shaped Triglav summit stands out above the others.
It was built in 2001 and enables you to get from 579m to 1535m elevation in just over 4 minutes. The average incline is 70%.
From there you can go hiking on the trails replacing the ski slopes in summer or you can pay extra to take the chairlift and get even higher.
However I wish they had done a better platform with the views at the top of the Bohinj cable car ride.
#9 – Lake Bohinj Hiking – Mostnica Gorge and more
Lake Bohinj is a fantastic place for hiking. There is a large choice of trails. Some easy and short or long treks to the summits of the National Park (including Triglav).
I recommend heading to the tourist office to learn more about the different trails and get a Lake Bohinj walking map.
An easy one is the Mostnica Gorge, above Stara Fuzina. It is not as fascinating as the Vintgar gorge at Lake Bled but it offers some interesting features along the way and, contrary to Vintgar, you are not stuck against other tourists on a small trail LOL.
#10 – Swimming in Lake Bohinj
I think the best way to appreciate the lake is by kayak, as I mentioned before.
However you can also swim in the Lake, depending on your level of resistance to cold. In Summer, no problems. But otherwise, it is a cold mountain lake. 
#11 – Panoramic Boat
In the Summer Season, panoramic electric boats offer sailing experiences on the lake.
If you don't feel like rowing yourself, and want some explanations with your experience, this is a great option.
#12 – Fishing
Plus, there are lots of fishes, especially trouts, so you can rent a boat and go fishing! You can obtain a permit from the tourist office.
#13 – Mini rafting on Sava Bohinjka River
For intense rafting experiences, you should head to the Soca Valley on the other side of the Julian Alps.
However, if you still want a water sport activity in Bohinj, there are opportunities for mini rafting on the river that goes from Lake Bohinj to Bohinjska Bistrica and then towards Bled.
Learn more
#14 – Canyoning
If you are looking for more nature and adrenaline experience, why not try canyoning?
Check out details and book
Want to see more things to do in the Bled area?
Planning a trip to Slovenia?
Check out my travel guide to help you plan:
And keep track of your own trip!
Want to see more of SLOVENIA?
PREVIOUS:
NEXT:
Inspired? Share it on your favorite platform!