Discover the beautiful Cala Pi beach and town in Mallorca.
Below is my guide about location, parking, access, things to do.
Plus, I tell you all about the Cala Beltran hike to reach a stunning scenic cove and impressive views.
Before my tips + photos, here are my favorites for Mallorca:
Why visit Cala Pi and hike to Cala Beltran?
Is Cala Pi worth a visit?
Yes. It is a great place to visit or to stay in Mallorca.
Cala Pi is a relatively quiet resort town around a beautiful cove with beach. No mass tourism here.
The cala is below the town, so it remains mostly wild with lush green surrounding. It is one of the most beautiful on the island (see my list).
It is a perfect location to explore the southern part of Mallorca.
Is Cala Beltran worth the hike?
Absolutely.
This hike was one of my favorite things to do on the island.
The beginning is steep, but it rewards you with stunning views over Cala Pi before reaching the narrow serpent-like Cala Beltran, away from the crowds.
About the name
It gets its name 'Pi' from the pine trees surrounding it.
More photos after the planning tips.
Planning Tips & Map – Cala Pi, Mallorca
Where is Cala Pi located? Map
South East of Palma de Mallorca
Palma to Cala Pi = 40min drive
Alcudia to Cala Pi = 1h10 drive
Cala d'Or to Cala Pi = 50 min drive
Short drive from Ma-6014
Below is a map to help you get oriented:
All locations listed in this article are included in my travel Guide eBook that helps you easily plan your Mallorca road trip:
How to get to Cala Pi
You best option is to drive there – especially if you want to explore more in the area
Bus 505 travels from Palma de Mallorca to Cala Pi – but only in summer – info
I have not found any organized tour visiting Cala Pi
Need to rent a car in Mallorca?
My tips:
Compare prices on my favorite platform:

Discovercars.com

– one of the best rated comparison sites!
Don't choose a car too large, since some roads are very narrow
Consider their full coverage option – it for peace of mind!

Book early

to have a large choice of vehicles!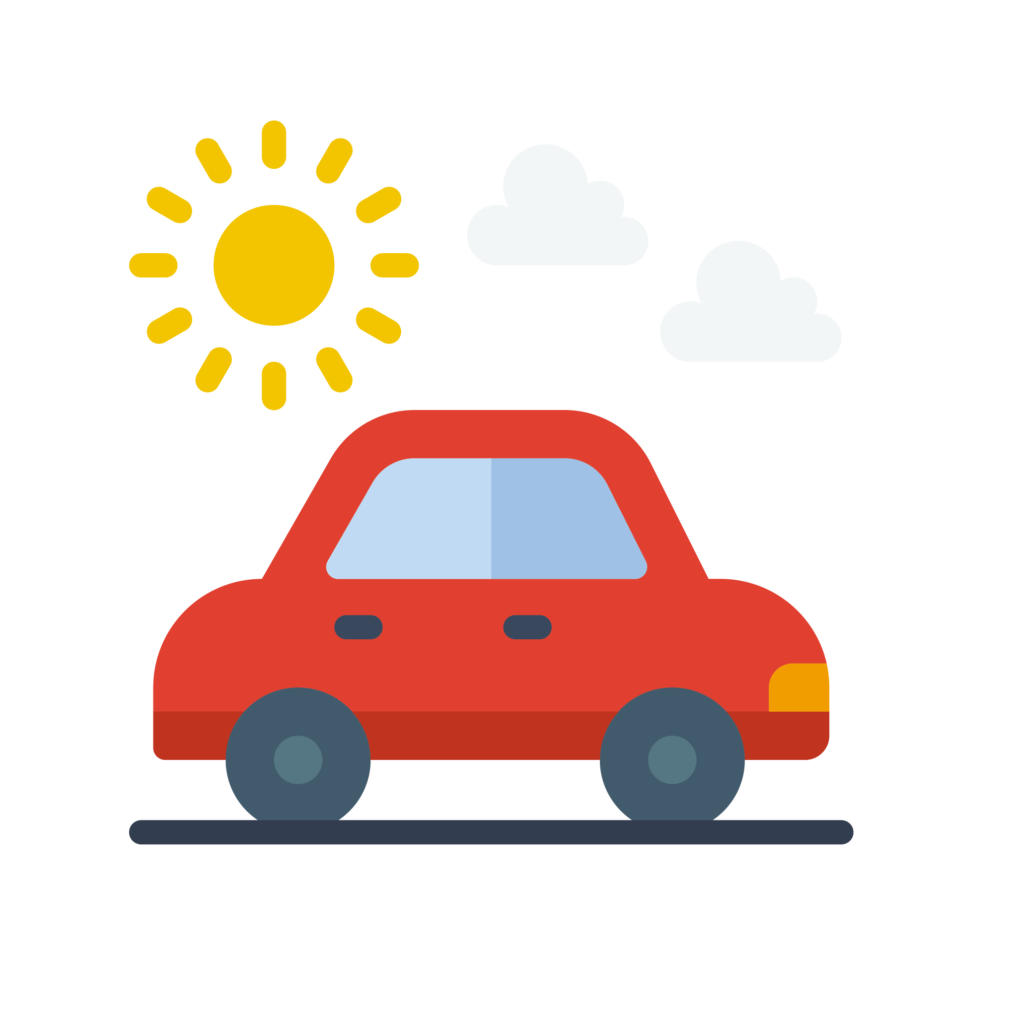 Cala Pi Parking
Like in many areas around Mallorca, it can be difficult to park
There are some parking spaces near the restaurant at the top of the beach's stairs
There are more near the tower
And there is a parking lot along the main road arriving in town (but my not be open all year round)
Best to arrive early to find a parking space.
And do not park where forbidden. They are quick to fine you.
Visit Tips
Plan 30min to explore Cala Pi and 1h to hike and return from Cala Beltran
Plan half a day to a day in order to really enjoy the area
146 stairs down to reach the beach (and then up to leave the beach….)
Restaurants at the top of the stairs as well as near the tower
No facilities at the bottom, at the beach
It is a busy beach, especially on the weekends
Where to stay
Cala Pi can be a great place to stay if you want to combine beach time with island exploration
Just know that many drives will be longer as you are a bit more isolated than other towns
Where to stay in Mallorca?
Cala Pi beach (Playa de Cala Pi)
Cala Pi beach access
Cala Pi is a really gorgeous beach surrounded by cliffs and lush green vegetation.
But you have to deserve it!
To reach the sandy area, you have to go down 146 stairs (that I counted).
This means you will have to walk them back up at the end of your visit!
Even if you don't go down, you can appreciate the view from the bottom of the first staircase.
Cala Pi beach & Torrent de Cala Pi
At Cala Pi, the fine sand covers a wide area: around 50m (55 yards) wide to 100 to 120m in length (109 to 131 yards).
So there is quite a bit of space compared to other calas.
The waters are shallow, making it a great beach with kids.
It has golden sand, turquoise water and rocky cliffs on both sides. Thanks to those cliffs, it offers good protection on windy days.
During high season:
beach bar
lifeguard
sunbeds and parasols rentals
There are no watersports, but the rocky cliffs offer beautiful snorkeling opportunities.
Cala Pi is located at the end of a river called Torrent the Cala Pi, which is dry.
Below is the view of the sand area towards the river bed.
Cala Pi fishing buildings
The only buildings down at the beach are the "escars". They are shelters for fishing boats.
They are not much in use anymore, but they give another interesting feature to the cove.
Hike to Cala Beltran – views of Cala Pi
When in Cala Pi, I strongly recommend the hike to Cala Beltran.
Cala Beltran is one of the rare untouched calas in Mallorca. It can only be accessed by hiking from Cala Pi.
Hike starting point and data
The hike starts just past the fishing boat shelters.
Look for the sign with blue tags with 7.
The beginning is very steep and rock. But it only last for a couple of minutes.
After that you are at the top of the cliffs, so it is rather flat.
Make sure to wear good walking shoes to make it easier.
It took me 20minutes to hike to the end of Cala Beltran from the fishing boat shelters.
Views along the hike
What I love most about this hike, is that it is never boring.
You are surrounded by lush vegetation and enjoying stunning views over Cala Pi.
The colors of the water, vegetation and rock create stunning scenery!
Just keep walking along the edge of the cliffs.
At one point, it can look confusing, as there seems to be a canyon to cross. But no, it goes down and up, no issues. Don't try doing a loop.
From this side of Cala Pi, once you reach the mouth, you can enjoy views of the historical tower: Torre de Cala Pi.
And once at the mouth, don't forget to look behind you.
You can see how long the Cal Pi inlet is.
I don't drink coffee
But I also like other drinks and sweets!
Do you like the free content you find on my blog? All my tips and practical information, without intrusive advertising…

Cala Beltran
After turning at the mouth of Cala Pi, you will work for a very short while through the vegetation before reaching Cala Beltran.
The narrow inlet does not have a beach, but is very picturesque with the turquoise waters, the white rocks and the lush green vegetation.
I was mesmerized. The color was so transparent, the inlet so narrow.
It was a beautiful experience, far away from the crowded calas of Mallorca.
The inlet is roughly 200m long (219 yards).
And it really looks like a snake meandering between rocks.
Plan your trip to Mallorca:
Other things to do in Cala Pi (and around)
Tower – Torre de Cala Pi
On the headland, south of the beach, you can find one of the historical defense tower.
It dates back to 1663 and has been restored.
However, you can't get up close as it is private property.
Capocorp Vell
This prehistoric village was one of the largest on the island.
The ruins today include 5 talayots (2 square ones and 3 circular ones) as well as 28 dwellings.
They are in a good state of conservation, and you can easily see the houses and how the village was organized. 
One of the interesting archeological sites to visit in Mallorca (see my list).
How to visit
It is only a 5min drive from Cala Pi, and located where it connects to road Ma-6014.
Plan 30min to 1h.
3€
10am to 5pm – Closed Thursdays
S'Estalella walk – lighthouse and tower
And another one of my favorite walks in Mallorca is not far away.
S'Estalella is a scenic hike around a headland that includes sea caves, rock formations, a small lighthouse and a historical tower.
The defensive tower dates back to 1577 (and restored in 1984). It is cylindrical at the top and conical at the bottom. Its height is 9.2m (30ft).
The best part is the mix of nature with the constructions.
How to visit
20min drive away from Cala Pi
1h30 return hike
Free access
Mostly flat easy walk – the most difficult is the beginning, walking on sand and then a little bit on rocks
Platja des Trenc
Not far is the famous Trenc beach.
It is a Flat long beach with dunes and a large carpark.
It is one of the most famous sandy beaches on the South Coast.
However, it did not find it very scenic compared to the many calas in Mallorca. 
How to visit
30min drive from Cala Pi
Narrow 2 way road for 3km
Large carpark for a fee (4 to 7 euros a day). Snack bar. Cannot access at night time to protect wildlife.
Platja des Peregons Grans is the next cove from the same carpark.
Colonia de Sant Jordi
Only 30min drive away, is one of my favorite coastal towns in the South of Mallorca.
Colonia is a coastal resort town with a great atmosphere.
It offers a lot with promenades, beaches, great restaurants, easy access to beautiful coves…
The area has been settled since the Bronze age. Salt and fishing made it a prosperous village.
Despite a few modern buildings, a lot of the town has been able to keep its charm with stone houses.
Some nightlife, but rather quiet.
See best rated accommodations in Colonia de Sant Jordi
Want to see more of Mallorca?
Planning a trip to Mallorca?
Check out my travel guide to help you plan:
And keep track of your own trip!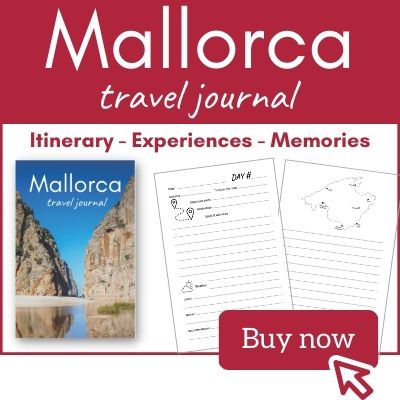 PREVIOUS:
Cala de Portals Vells – beaches and cave
NEXT:
40 Best things to do in Palma de Mallorca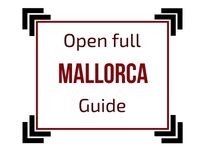 Inspired? Share it on your favorite platform!