From breathtaking landscapes and charming villages to rich cultural heritage, Madeira, the 'Pearl of the Atlantic', has something to offer for everyone.
After exploring every corner of the island, I am share with you my perfect 10 day-itinerary in Madeira:
All the main stops day-by-day organised by areas, to reduce driving times
Tips on where to stay
Tips on making the best of your time.
So pack your bags and get ready for an unforgettable adventure!
Before my tips + photos, here are my favorites for Madeira:
Visiting Madeira in 10 days – essentials to know
Is a 10-day trip too long in Madeira? and is it enough?
In my opinion, 10 days is the perfect length of stay to explore the island. It is not too long, not too short.
It allows you to do a few hikes, villages the most charming villages, see the best viewpoints, enjoy the cable cars and take it easy admiring the scenic island.
You won't have time to get bored, and you won't feel frustrated not to have time for something.
I think it is totally worth it, especially if you are flying from Europe. Compare available flights.
Do you need a car?
With 10 days, I strongly recommend renting a car for several reasons:
to visit the fascinating off the beaten path places
to watch sunrise or sunset
to stop at all the Miradouros (viewpoints) to enjoy the beaiuty of the island
to have more freedom to explore you favorite places, the car is the best options.
Don't worry, it is not as crazy as some people write. Read my article about driving in Madeira.
Need to rent a car? My tips:
Compare car rental prices on my favorite platform: Discovercars.com – one of the best customer-rated comparison sites!
Choose the car and company you prefer (with enough power for steep roads)
Consider their full coverage option – I always take it for peace of mind!
This is an island, so the number of cars is limited. Book early to have a large choice of vehicles!
See my 36 tips about renting a car in Madeira.
However, if you really don't want to drive, I have a section on Madeira without a car further down.
Watch the weather and alternate the days
With a week of traveling, you have a lot more flexibility with your program.
Madeira is an island in the middle of the Atlantic, with tall mountains. Therefore, it stops the clouds.
If you are looking for the sun during your Madeira travels, plan your own itinerary by day or half-day in various areas of the island, so that you can shuffle them depending on the conditions. This is what I did in the following itinerary.
And get more tips in my complete guide to visiting Madeira.
10 days in Madeira: where to stay
Where to stay in Madeira for 10 days?
My preference would be to stay between 2 to 4 different places to experience different parts of the island and drive less.
But I understand that not everyone likes to pack all the time to change hotels.
The best areas to stay for 10 days and explore the entire islands are:
Funchal the capital city
Ribeira Brava/Ponta do Sol
Check out the following driving times to better understand.
Staying in Funchal
Capital city of the Madeira Region, Funchal has a large variety of area.
In the old center, you can find:
streets with a lot of charm,
cathedral, chapels and museums,
easy access to the seafront and Marina,
many restaurants,
lots of transportation options.
There are 2 main areas to stay in Funchal:
Some hotel suggestions:
Find our more in my article about the best place to stay in Funchal.
Staying in Ribeira Brava or Ponta do Sol
Ponta do Sol is famous on Madeira as being the sunniest place on the island.
But it is also a charming town, with crystal clear waters, colorful buildings on the seafront and a photogenic old bridge.
Ribeira is a charming town with a really practical location in the middle of the South Coast. It is great to visit the South, and it is also well located to cut to the North shore to Sao Vicente.
The town has a relaxing vibe with pebble beach, beautiful church and plantations all around.
It is very central to explore the island.
Some hotel and accommodation suggestions:
And if you are looking for something else…
More tips on my article about where to stay in Madeira with hotel suggestions.
10-day Madeira itinerary map
To help you get oriented, here is a map of the areas covered with this itinerary:
Driving times each of the 10 days in Madeira
I have tried to balanced as best as possible the itinerary.
If you are based in Funchal, it will take the following driving times, in several small jumps:
Day 1 = 1h40 drive
Day 2 = 2h30 drive
Day 3 = 2h30 drive
Day 4 = 0
Day 5 = 1h30 drive
Day 6 = 1h45 drive
Day 7 = 0
Day 8 = 2h drive
Day 9 = Ferry + Porto Santo
Day 10 = depending on your adventure choice
Best things to do in Madeira – planning your own itinerary
The following itinerary includes all my favorite places and things to do (see our complete list).
But if you want to create your own,  I think the things you should not miss during your trip:
And you can find all those stops and more, with practical information (maps, driving times, difficulty to access) in my eBook:
Day 1 – Skywalk, Camara de Lobos and more
Driving time if staying in Funchal = 1h40
Stop 1 – Cabo Girao (Skywalk)
Head to Cabo Girao at opening time to avoid the largest crowds.
Get dizzy because, here, the cliffs reach 589m (1932ft). They are some of the tallest in Europe.
The locals have built a transparent platform to appreciate the height.
It is quite impressive to see the height, but apart from that, I thought the views were very limited.
Learn more in my article about Cabo Girao.
Stop 2 – Camaro dos Lobos / lunch
Stroll around the old village and the port: Camara de Lobos. The most famous in Madeira.
It is considered the most charming and I agree. Promenades that offer different views surround the tiny fishing port with colorful boats. It is worth spending half a day here, soaking in the atmosphere and maybe enjoying a delicious lunch with fresh fish.
See my article.
Stop 3 – Valley of the Nuns
For the afternoon, head inside in the mountains to enter a unique areas.
You will feel so small in the Valley of nuns a.k.a. Curral das Frieiras .
First head to the viewpoint Eira do Serrado – from higher grounds, you can see the hidden valley with giant vertical mountains surrounding the "couldron".
And then, visit the village of Curral das Frieiras. Appreciate the perspective from the bottom of the valley and taste the famous chestnuts!
Day 2 – Best views ever: Pico do Arieiro and more
Driving time if staying in Funchal = 2h30
Stop 1 – Pico do Arieiro
Get up early and go watch the sunrise at Pico do Arieiro.
Plan to arrive at least 30minutes before to see the colors changes and hopefully see the sun rise over the clouds. If you feel like it, do some of the hike towards Pico Ruivo. You can walk 1h one way for a 2h return a hike and see a lot. Learn more.
If you plan on doing the entire hike, the rest of the day would have to be skipped…
Stop 2 – Verada dos Balcones
This is an easy walk that gives you a feel for what Madeira is all about:
You get to a viewpoint with the mountain peaks
From the viewpoint, you can also see the lush valley all the way to the sea
There are many birds
The area is covered with ancient trees and lush vegetation
There is a section of the walk along a levada, which is great for those who can't do one of the big levada walks.
3Km (2mi) return – Plan 1h for plenty of pictures
Stop 3 – Santana traditional houses
Drive north to one of the largest attractions in Madeira, the Park is an ethnographic village where you can learn more about the culture, traditions and crafts.
The most appreciated feature is the set up inside old traditional houses with triangular thatched rooftops.
You can also explore the whole park with gardens and a lake.
Finish the day with my favorite cable car.
First enjoy the view from the top. The green mountains dropping into the deep blue sea are spectacular!
And, as you ride down to sea level, you will be able to several waterfalls.
In my opinion, it has be best scenery. You can even see a traditional Santana house in the gardens.
The name Rocha do Navio' refers to the sinking of a Dutch ship in the nineteenth century.
Learn more on my Rocha do Navio article.
Day 3 – Northwest coast lava
Driving time if staying in Funchal = 2h30
Stop 1 – Fanal Forest
Crazy tortuous ancient trees… what's not to love???
On the Paul da Serra plateau, you can find the Unesco Natural Heritage site of the Laurissilva forest. Here you discover hilly meadows and crooked trees. It is quite enchanting.
The island and much of Southern Europe used to be covered by this native forest. In Madeira is one of the largest patches left.
You can hike around, or just look at the trees not far from the carpark.
It is even better, if it is in the mist. It would feel mystical! But so far, I have only seen it under a blue sky…
Stop 2 – Porto Moniz
Bring your swimsuit. After this long hike, you deserve to go swim in the Porto Moniz Natural pools surrounded by lava. A wonderful and unusual experience.
There are 2 areas: the ones that have been made smoother for public use and the more natural ones, near the fort.
I recommend first enjoying them on foot: the long 2strips of lava, the shades of blue and green, the island in the background.
But then, make sure to get into the water (seawater). The place is ideal for those who love swimming and the views are mesmerizing. Such a relaxing place to swim.
However, don't swim between 10am and 3pm, when groups are visiting on day trips. I recommend staying later and even spending the night to have a more peaceful experience.
See my complete guide.
Stop 3 – Ribeira da Janela
You next stop is Ribeira da Janela.
It is very easy to park at the bottom near the beach.
There is a staircase to a viewing platforms to enjoy the rocky pillars in the sea.
Or you can walk on the beach for a better look, but wear proper walking shoes, the rocks are unstable.
Learn more.
Stop 4 – Seixal
Your next stop is Seixal.
It has a black sand beach which is clearly the most beautiful beach on the island.
Plus it has natural pools with a lava arch.
It is what I imagine when thinking of an old volcanic island: smooth black sand with steep cliffs with lush vegetation.
There is even a small waterfall on the beach!
Learn more
Stop 5 – Miradouro Veu da Noiva
Enjoy the drive back with some viewpoints such as Miradouro Veu da Noiva for the waterfall.
The drive from Porto Moniz back to Porto da Cruz is 1h10.
Day 4 – Relaxing day in Funchal
Driving time if staying in Funchal = 0
Stop 1 – Historical Funchal
Explore downtown Funchal.
I am not a city person, I prefer nature. But I have to admit that I was pleasantly surprised by the old center of Funchal.
It has a lot of charms with lots of trees lining the streets.
You should take the time to just stroll around, appreciate the buildings and enjoy the vibe.
Notice:
The market Mercado dos Lavradores full of fruits, vegetables and flowers (closed Sundays) in a building from 1940
Rua de Santa Maria and its Street Art
The Façade of the Jesuit's college
The cathedral, built in the 16th century and striking
Visit the old winery of Blandy's
Relax on the waterfront
The CR7 museum if you are a fan of Cristiano Ronaldo
…
More ideas in my article about the best things to do in Funchal.
Stop 2 – Dolphins and Whales
Go on a boat tour to spot dolphins and whales.
A great number of whales pass through Madeira each year. Research says that 28 different species of the 78 known can be seen on this island, from various dolphin species to great blue whales.
Tours are running year round. The highest quantity of species is from April to September.
Learn more
See available tours:
Need to rent a car in Madeira?
My tips:
Compare prices on my favorite platform:  

Discovercars.com

– one of the best rated comparison sites!
Choose a car with enough power for the mountain roads
And choose a car not too big, to easily manoeuver
Consider their full coverage option – it for peace of mind!

Book early

to have a large choice of vehicles!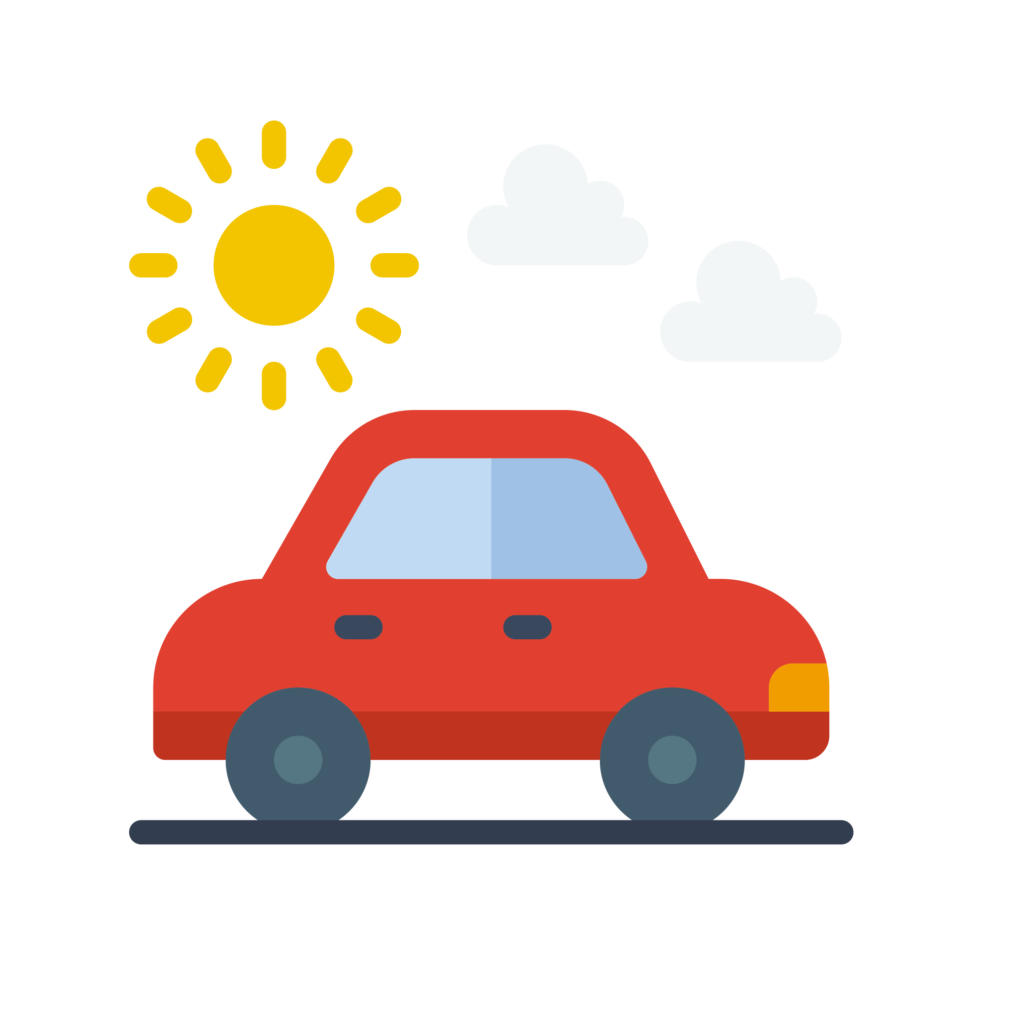 Day 5 – Volcanic East Coast
Driving time if staying in Funchal = 1h30
Stop 1 – Ponta de Sao Lourenço
Ponta de Sao Louranço is the best place on the island to admire the volcanic origin of Madeira.
You walk along the famous "dragon tail" of Madeira surrounded by bare landscapes and colorful rocks.
Along the hike there are many viewpoints with steep cliffs, sea stacks and magnificent views towards the sea or back toward the island.
You can do as much as walking you want on the trail and turn around. It is impressive and colorful!
You can just admire the views near the carpark or walk as long as you want along the hike.
The entire hike is 6.4km/4mi which means 3 to 4h to the Sardinha Café and return.
If you can, I strongly recommend the hike, it is phenomenal!
Stop 2 – Enjoy the viewpoints around Machico
As you drive back south, you can enjoy lunch in the town of Machico and drive around to some beautiful viewpoints:
Miradouro F.A. Nobrega
Miradouro da Queimada
Miradouro de Machico
I normally prefer views of nature rather than cities. But I really enjoyed the Miradouro Francisco Alvares Nobrega. There are several viewpoints above the town of Machico, but this one has the best views:
On the left, you can see deep into the valley with all the orange roofs,
in front of you, you can see the golden sand beach (imported sand) and the marina,
and to the right (not in the picture), you see towards the peninsula Ponta de Sao Lourenço.
Stop 3 – Ponta do Garajau
Head south to Ponta do Garajau also known as Teleferico do Cristo Rei.
Ponta do Garajau is a clear promontory sticking out from the cliffs.
It makes the eastern end of the bay of Funchal.
It is a great combination of attractions that will please many visitors:
First, there is the 14m statue Cristo Rei facing the ocean (not a copy of the Brazil one, this was inaugurated before!)
Second, a staircase leads to the end of the promontory for beautiful views
Third, you can take a cable car down to a beach
Alternative, if you did not hike in the morning
If you did not hike in the morning, you can spend more time in Machico.
You can enjoy some beach time and walk around the relaxed town.
And you can adda garden around Funchal. Not the Monte Palace which you will visit on Day 7, but either the Botanical Garden or the Jardines Palheiro.
Day 6 – Levada and sun
Driving time if staying in Funchal = 1h45
Stop 1 – 25 Fontes Levada
Wake up early to enjoy the famous hike: 25 Fontes. This is the most famous Levada walk in Madeira.
Head down in the valley to reach the Levada (traditional irrigation channel) and follow the path in lush vegetation.
It leads to a small lagoon and many tiny waterfalls crying on a wall, hence the name of 25 springs.
Plus, on that same path, you can also enjoy a quick detour to the Risco waterfall, dropping 100m (330ft) on the side of the mountain.
Option 1 – Shuttle down and back – walk only from the Rabaçal Forestry House – 5km return (3.1mi)
Option 2 – No shuttle, add 2km (1.24mi) in each direction
Option 3 – Adding the loop to Risco Waterfall adds 1.6km (1mi) return
See my complete guide to this hike
Stop 2 – Ponta do Sol
Ponta do Sol is famous for being the sunniest place in Madeira. 
But it is also very charming with the beach and the colorful buildings on the seafront.
Plus, there are the remains of  the Royal path that surrounded the whole island and the bridge that connected to the pier. It is very photogenic and offers great perspectives on the town and the cliffs.
Parking can be difficult to find.
After you hike, relaxing on the beach can feel great!
Learn more
Alternative, if you did not hike in the morning
If you are not able to complete the hike in the morning, you can add the exploration of the southwest coast.
You can head to the charming villages of Jardim do Mar and Paul do Mar.
And you can do a short walk through banana plantations: Rota da Banana in Madalena do Mar (Banana Route RB1)
Very short walk starting in the village
You can walk as little as 10min or explore for 30 minutes
Allows you walk in the middle of the banana plantations with the irrigation systems
Fun walk
I don't drink coffee
But I also like other drinks and sweets!
Do you like the free content you find on my blog? All my tips and practical information, without intrusive advertising…

Day 7 – Gardens & fun
Driving time if staying in Funchal = 0
Stop 1 – Take the Cable car up to Monte
Take the cable car to high above town. 
There is cable car that connects the Funchal waterfront and the Monte area, as well as from the Monte area.
It flies over the city offering 360° views of the town.
Stop 2 – Admire the church, views and tiny municipal garden
The center of the Monte area is home to the church Our Lady of Monte Church and its impressive stairs. It is striking with its grand staircase.
This is also the place where the exiled Emperor of Austria Charles I is buried.
Below its West side is the small but charming Monte Municipal garden at 550m of elevation and home to centennial trees as well as exotic and indigenous species (free access).
Stop 3 – Monte Palace Tropical Garden
There you can visit one of the gardens.
Madeira is s also famous for its man-made natural beauty a.k.a. its gardens. There are several in Funchal, but if you have time only for one, I strongly recommend the Monte Palace Tropical Garden.
Lush vegetation surrounds the walking paths that lead to water feature, stones, sculptures, tiles, museums and various structures.
It is a fascinating place to explore and it can take all day!
Stop 4 – Sled Ride
Get back downtown by enjoying a toboggan sled ride.
It is one of the most unique experiences in Madeira. Very unusual.
You are sitting in a basket and transported down the steep streets back to the center of Funchal.
And how are you breaking, may you ask… well, 2 men in traditional costumes will use their feet to balance, steer and brake the ride.
Day 8 – Caldeira Verde & Porto da Cruz
Driving time if staying in Funchal = 2h
Stop 1 – Levada hike Caldeira Verde
This other famous Levada walks in Madeira starts at the Parque Floresta das Queimadas. It is a long flat walk in lush vegetation. It leads to a tall waterfall known as Caldeirao Verde.
This walk is pretty special. First, there are the weeping walls with green vegetation. And it is also an adventure, because you have to make your way through 5 tunnels. Some of them are quite long and very dark. Kids love it! Adults have mixed feeling, especially when they bump their head…
This waterfall walk can also be completed with a loop to a canyon and other waterfalls known as Caldeirao do Inferno, which is quite impressive (although difficult to photograph).
Even if you can't do the entire walk, I recommend going to the park, walking through the forest and to the first weeping walls before returning to the carpark.
Once again, I think early morning is best. I arrived at sunrise and was first at the carpark.
There was absolutely enough light on the trail and I was alone to enjoy the beautiful scenery and the silence. What a blissful moment! (the return was more frustrating with all the people talking lol).
To Caldeirao Verde – 13km/8mi return – 5h30 return
To Caldeirao do Inferno – add 4,4km/2,7mi return – add 2h return (worth it!)
Here again, if you don't have transportation or want the services of a guide, you can opt for a guided walking tour.
Check out the options
Stop 2 – Porto da Cruz
Porto da Cruz is one of my favorite villages in Madeira.
It is not easy to explain why, but this place has something special.
It is nestled between cliffs and mountains, protected by the imposing giant hill, Penha d'Aguia
You can see the cliffs all the way to Ponta de Sao Lourenço
It is quiet, away from the crowded popular places
I recommend walking long the waterfront and visiting the sugar cane and rum factory.
Plus I strongly recommend spending some time at the sea water swimming pool. It is not a natural one, but it is bigger and offers inspiring views!
Stop 3 – Miradouro da Portela
One of the best views of Porto da Cruz and Penha d'Aguia is from Miradouro da Portela.
It is a sinuous mountain road to get to it, but wide enough and not difficult. Light is good all day.
Day 9 – Porto Santo
With 10 days you have enough time! I do recommend spending at least a day in Porto Santo (it is quite small).
This island is very different because of the lack of rainwater. No lush vegetation, but a volcanic bare landscape.
Plus, it is home to beautiful geological wonders.
3 options:
You can do a day trip with the ferry to Porto Santo in the morning and the return in the evening (2h30 in each direction) – companies offer bus tours to the main attractions during the day – check out a complete day trip option from Funchal
You can book your own ferry and book a guide or take taxis.
You can plan 2 days to go relax, explore and enjoy the sandy beaches
Porto Santo's highlights include:
a 9km (5.6mi) long sandy beach
Giant organ pipes formations
a mini desert with sand dunes
Great viewpoints
…
Note that I also listed the best things to do in my eBook about Madeira.
Day 10 – Adventure
For your last day, I recommend you do something for the first time.
Depending on your level of confidence, interest and fitness, I recommend:
Option 1 – Go canyoning
Enter deep in the mountains, waterfalls and lush nature.
Have fun and push your limit, to connect better with your surroundings!
See availability and book 
Option 2 – Go Scuba diving
Even beginners, can enjoy a moment of pure bliss underwater. Scuba-diving allows you to explore an entire new world.
See availability
Option 3 – Go Mountain Biking
Enjoy a ride in the subtropical laurel forest. Have to best of both worlds: a sport adventure and a guided tour to learn more about the flora and fauna.
See availability
Option 4 – Go Coasteering
The seas, the cliffs and your adrenaline… Coasteering is one of the new sport that takes on a journey along a coast. Strong swimmer only.
See availability
Option 5 – Learn to surf
Always wanted to know the feeling of gliding on a wave? Now is your time to try!
See availability
Option 6 – Sail to the Desertas islands
From Madeira island you can see 3 smaller ones in the distance, to the East. They are called the Desertas islands.
It is a nature reserve famous for its rare seals and giant tarantulas.
There are excursions heading there, but let me share with you the reality.
They mostly market the fact that it is a nature reserve. But on this day trip, you will spend 6h sailing on the catamaran (3h in each direction) with wind making you cold and waves crashing on you once in a while. 
Once there, you won't see any seals because they are living in another part of the island where boats are not allowed and all you will do is go for a 10min walk to look at boards and learn a bit more about the islands.
The volcanic rocks are beautiful, but I don't think it is worth the 6h on a boat, unless you love that part too.
Your decision. See details & book tour.
You can find all those stops and more, with practical information (maps, driving times, difficulty to access) in my eBook:
10 days in Madeira without a car
I don't have a 10-day itinerary without a car.  As I said, I really think it is worth is to rent a car.
However, I understand if some of you don't feel comfortable driving. In that case:
Or you can check out all my favorite tours in Madeira for you to book.
Some of my favorites are:
And the dolphins and whales tours:
Your other options are:
to use the public transportation, which can be slow because of the many stops
or use the taxis, they have touristic routes for set prices.
14 days / 2 weeks in Madeira
If I were to head to Madeira for 2 weeks, I would so
10 days in Madeira as per all the information on this page
3 days in Porto Santo
1 day for travel in between
You can plan 3 days to go relax and explore:
the 9km (5.6mi) long sandy beach
the giant organ pipes formations
the mini desert with sand dunes
the many scenic viewpoints
…
Note that I also listed the best things to do in my eBook about Madeira.
Porto Santo Hotels and Accommodation Suggestions
FAQs
What's the best time of year to visit Madeira?
Madeira is a year-round destination with mild temperatures, but the best time to visit is between May and October when the weather is warm and sunny.
Learn more in my article about the best time to visit Madeira.
How do I get to Madeira
You can fly directly to Madeira's Cristiano Ronaldo International Airport (FNC) from several major cities in Europe, including Lisbon, Porto, London, Paris, and Amsterdam.
But some flights will have stop-over in Porto or Lisbon.
Check out the available flights.
Can I swim in the ocean in Madeira?
Contrary to most European islands, Madeira is not a beach destination.
Yes, there are several beaches and natural pools in Madeira where you can swim. However, the water can be cold, so be prepared for that.
The main beaches are Machico, Seixal and Praia da Calheta. Learn more about the beaches.
The main natural pools are at Seixal and Porto Moniz. More infos in my article.
What are the best things to see and do in Madeira for 10 days?
Some of the top things to see and do in Madeira for 10 days include doing a Levada walk, visiting the Old Town of Funchal, going to the viewpoint at Pico do Arieiro and walking over emptiness at Cabo Girão, exploring the Monte Palace Tropical Garden and going on a dolphin and whale watching tour.
What's the local cuisine like in Madeira?
Madeira has a rich culinary tradition with dishes like espetada (meat skewers), bolo do caco (a type of bread), and the famous Madeira wine. Seafood is also a staple of the local cuisine.
What should I pack for 10 days in Madeira?
Bring comfortable shoes for walking, sunscreen, a swimsuit, and light clothing for warm weather. You may also want to bring a light jacket or sweater for cooler evenings and mountain experiences.
Best to bring layers of clothes to adapt to conditions during the day as you go up and down and drive around.
How many days should I spend in Funchal?
Funchal is the largest city in Madeira and has a lot to offer. You could spend a couple of days exploring the city and its sights, but you may also want to use Funchal as a base for day trips to other parts of the island.
Want to see more of the best Madeira offers?
Planning a trip to Madeira?
Check out my travel guide to help you plan:
And keep track of your own trip!
Want to see more of MADEIRA?
PREVIOUS:
NEXT:
Ponta do Garajau (beach, cable car, Cristo Rei)
Inspired? Share it on your favorite platform!