When is the best time to visit Madeira?
Well, it depends on your criteria.
Below is my complete guide with details to help you make your decision based on:
Weather (temperature, rain, water…),
Crowds and price,
Flowers,
Whale watching opportunities,
Hiking conditions,
Winter sun,
…
Before my tips + photos, here are my favorites for Madeira:
Best time to visit Madeira – Summary
Best month to visit Madeira
Madeira is enjoyable all year long, but if I had to pick one month as the best months, I would choose: JUNE because of:
Great temperatures,
Hardly any rain,
Before the Summer crowds,
Flowers still blooming,
Good whale activity,
Morning clouds of great sunrises.
Best time to visit Madeira – Criteria
If you don't want to read the entire article, here is a summary depending on what you are looking for:
Weather, Rain –
The driest months are June, July and August, the wettest months are October to mid-April.
Weather, temperatures –
Summer temperatures are around 24°C at water level, and also hot in the mountains. Some days, when wind blows from the Sahara, temperatures can climb above 30°C
Winter daytime temperatures are around 20°C on the lower parts of the island (it can be cold in the mountains).
Swimming –
Best time to swim in the ocean is from June to October with sea temperature averaging 23°C
Crowds –
September to October tend to be the quieter months on the island. But there is a general flow of tourists all year-long.
The busier months are July and August. Christmas time and winter holidays are also popular times.
Price –
Prices are of course higher when the island is the most crowded – Summer
Flowers –
Spring of course, and the flower festival in Funchal takes place in May.
Whales –
The best time to see whales is in Summer (there are more of them).
Hiking –
May, June, September and October – temperature are great for hiking – and, since many hiking paths are narrow, it is better to avoid the Summer crowds
Festivals –
Check out dates if you want to participate of avoid them.The famous Carnival celebrations take place around the end of February.
For photography –
Great lights can be found all year-round
June and July have more chances to have blankets of clouds early morning, to offer you unforgettable sunrise above the clouds
Visual overview – best time to travel to Madeira
Below is an infographics to help you visualize the best times and decide the best time to go to Madeira based on your criteria.
If you are looking into visiting specifically in Winter, check out my article about Madeira in Winter.
Need help to plan your trip to Madeira? Check out my travel guide eBook that simplified planning:
Best times to go to Madeira for WEATHER, crowds…
When is the best time to visit Madeira for great weather?
Overall, the climate can be described as meditteran-subtropical, offering an "eternal spring".
It is rarely particularly cold or particularly hot. At sea level, temperatures are comfortable all year long.
Just know that:
Some days in Summer, the wind can blow from the Sahara and create over 30°C temperatures
in Winter, the temperatures are pleasant at sea level, but can be cold in the mountains (with snow sometimes)
Because of the mountains in the middle of the island, there are different climates. So if you don't like the weather where you are , check out the other side of the island.
The north of the island has more rainfall and, therefore, lush vegetation.
The south is drier and offers more hours of sunshine.
Length of the days & amount of sunshine
in Winter – 10 hours of daylight with sunrise around 7am to 8m and sunset from 6pm to 8pm
in Summer – 12 hours of daylight with sunrise around 7am to 8m and sunset from 8pm to 9pm
Because of the mountains, blankets of clouds can appear anytime of the year. They are very frequent in the mornings in June and July.
The South receives more sunshine than the North.
Rain in Madeira
Rainfall is concentrated from October to mid-April.
In Summer, rains are quite rare, especially on the South side of the island.
Temperatures in Madeira
As written earlier, Madeira has an Eternal Spring weather, at sea level.
In Spring, you are at around 20 to 22°C during the day and 13 to 17°C during the night
In Summer, you are at around 22 to 26°C during the day and 17 to 19°C during the night
In Autumn, you are at around 22 to 25°C during the day and 15 to 19°C during the night
In Winter, you are at around 19 to 20°C during the day and 13 to 14° during the night.
Just remember that there is greater variation in the mountains. They can be cold in Winter, with even snow.
Water temperatures in Madeira
The sea in Madeira is never very high in temperature. It is deep around the island.
In Spring, expect 17 to 18°C
In Summer, 21 to 23°C
In Autumn, 20 to 22°C
in Winter, 17°C to 19°C
Crowds
Because of the Eternal Spring weather, Madeira receives a constant flow of tourists all year-round.
However, the busiest times are:
the Summer holiday months of July and August,
Christmas time,
and the Winter European holidays, for people looking for Winter Sun.
Need to rent a car in Madeira?
My tips:
Compare prices on my favorite platform:  

Discovercars.com

– one of the best rated comparison sites!
Choose a car with enough power for the mountain roads
And choose a car not too big, to easily manoeuver
Consider their full coverage option – it for peace of mind!

Book early

to have a large choice of vehicles!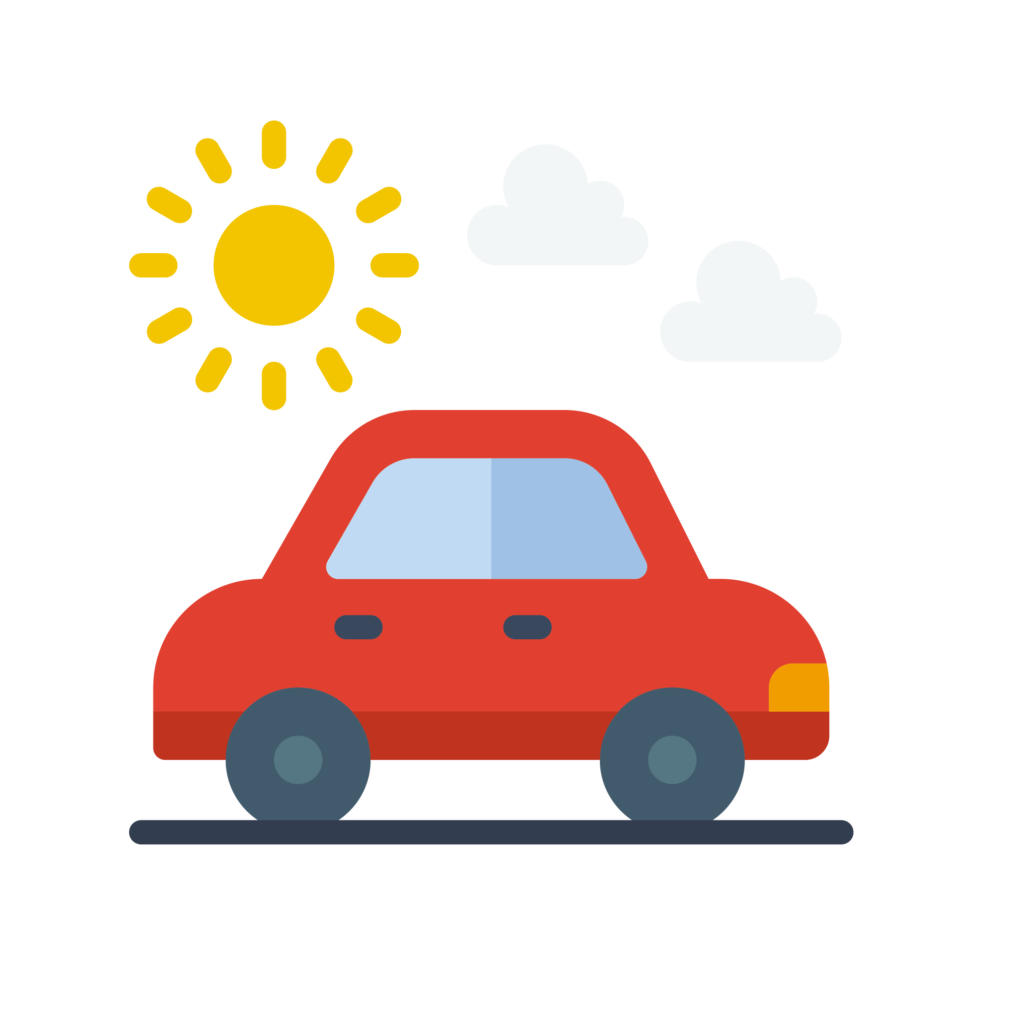 Best time to visit Madeira for FLOWERS
Spring explosion
Madeira is sometimes referred to as the 'floating garden of the Atlantic'.
Thanks to the combination of the Location and the mountains in the middle of the island, Madeiras has a lush, varied and colorful flora.
You can see lush vegetation and beautiful flowers all year-round, however the full bloom and color explosion is, of course, during Spring time.
Plus, during that time, you can have a chance to be traveling during the Madeira Flower Festival, which includes:
performances of folk groups,
construction of beautiful floral carpets,
music and concerts…
Special flowers to find
And if you are after specific flowers, know that, for example:
Strelitzia: Madeira's signature flower, "the bird of paradise" – grows throughout the island year-round.
Poinsettia: Red flower – Best seen from October to February.
Sword Aloe: best seen from October to December.
Pink Ball Trees: The flowers bloom from December to March.
Jacaranda Trees: with pretty purple flowers, bloom in April and May.
Best time to travel to Madeira for WHALES and dolphins
Overall best time to go dolphin- and whale-watching in Madeira
Many species of dolphins and whales visit the island during different seasons.
But as general rules:
You can see whales and dolphins all year,
There are always at least 2 or 3 species of whales around,
Tours are running year round,
The highest quantity of species is from April to September,
In Summer, the dolphins generally gather closer to the coast, in more shallow waters
There is a much bigger chance of seeing dolphins than whales (they spend a lot of time underwater)
Learn more in my article about Whales and Dolphins in Madeira.
Species of dolphins & best months
The most common species of dolphins you will see in the waters surrounding Madeira are the Bottlenose dolphins. They live there year round.
Other species depending on the season:
Common dolphin – January to July
Striped Dolphin – February to April and July to November
Atlantic Spotted Dolphin – March to October
Rough-toothed Dolphin – May to September
Risso's Dolphin – May to October
…
Best time to visit Madeira for HIKING
The island of Madeira offers some wonderful hiking opportunities:
Over volcanic cliffs,
Along levadas (irrigation systems) surrounded by lush vegetation,
On top of the mountains,
…
Check out my article with the best hikes and levada walks in Madeira.
You can hike all year round, but here are a few things to be aware of to make your decision:
In Summer, temperature can raise quite high in the afternoon – you should start hiking early morning
Most hikes have narrow pathways and can have hikers in both directions (many levada walks are return hikes, not loops). Therefore, in Summer they can feel crowded.
In Winter, the mountains can be a lot colder and occasionally have snow
In Winter, there is more rain and the waterfalls will be fuller.
Therefore, the best months to hike in Madeira are in the shoulder seasons – May, June, September, and October, unless you want to see the waterfalls in full force.
Where to stay in Madeira?
How is Madeira at Christmas?
What is Madeira like at Christmas?
Madeira is a popular destination for Christmas.
Christmas and the New Year are celebrated at the same time everywhere in the "Christian world".
Weather conditions
Temperatures at sea level are very pleasant, around 19/20°C during the day.
Water temperature is low (around 17°C), so it is not the best time for swimming.
But the weather is pleasant for walking and exploring the whole coast of the island.
Christmas trees & decorations
Because of the mild climate, you won't find many traditional pine trees, but mostly artificial trees.
They are traditionally decorated with balls, Christmas Lights, snowflakes, bows, wreaths, etc.
Madeirans love decorating for every festival and events.
You will see a lot of decorations, especially in Funchal.
If you walk around, you will also see many Nativity scenes in the form of a staircase or in a rock-shaped form (like a cave). Locals call them "lapinha".
It is often a small altar of three hauls, covered with a red and a white lace tablecloths. At the top is a small statue of the Baby Jesus, and on the other steps the shepherd, other figures and fruits.
Around Christmas events
Madeira has several traditions around Christmas:
The Childbirth masses, a set of nine religious ceremonies (called "novenas"), taking place at dawn in parishes throughout the island. They happen between December, 16th and Christmas Eve. They are often followed by singing gatherings.
On December 23rd, there is a Market night in Funchal at the Mercado dos Lavradores – where people shop for fruits and flowers
On December 31st, there is a special fireworks show that entered the Guinness book of records as the largest show in the world (from 2006 to 2012)
Christmas food
Of course, no tradition is complete without food specialities:
Madeira Honey cake – can be bought all year round, but linked to Christmas
Christmas in Madeira is filled with sweets and the cookies
"Carne Vinha D'Alhos"
…
I don't drink coffee
But I also like other drinks and sweets!
Do you like the free content you find on my blog? All my tips and practical information, without intrusive advertising…

Best months to visit Madeira – pros and cons
Madeira in Winter
Madeira in January
Pros –
Winter Sun – pleasant temperature
Great time to surf in Madeira
Christmas lights until the 6th January
Cheap outside of Christmas
Great for waterfalls
Cons –
One of the rainiest months (but not that much…)
Cold in the mountains
Madeira in February
Pros –
Winter sun, and pleasant temperature
Carnival at the end of the months
Rain is less likely than in January – still great for waterfalls
Cons –
Coldest month of the year (but not that cold…)
Still some rain
Madeira in March
Pros –
Temperatures are starting to rise, reaching around 20°C in average during the day
Some flowers start blooming
Winter Sun
Cons –
Still some rain, as in February – still great for waterfalls
Madeira in Spring
Madeira in April
Pros –
Flowers are blooming
Flower Festival takes place in April or May
Lemon Festival in Santana
Cons –
Roughly the rain level as March and February
Madeira in May
Pros –
Flowers are abundant
Flower Festival takes place in April or May (depending on Easter)
Many festivals are taking place
Temperatures are a little bit warmer
A lot less rain than in March (half the chances of rain)
Cons – Sea water has not warmed up yet
Madeira in June
Pros – Great temperatures around 22°C
Many flowers still in bloom
Sea temperature start to rise
Morning clouds for photographers
Atlantic Festival and fireworks
Hardly any rain, in theory
Cons –
Morning clouds can be a negative for those looking for sun…
Madeira in Summer
Madeira in July
Pros –
Warm weather
Comfortable water temperature
Hardly any rain
Morning clouds for photographers
Cons – More crowded
Madeira in August
Pros –
Warm weather
Comfortable water temperature
Hardly any rain
Madeira wine festival starts at the end of the months (with harvest starting)
Cons – More crowded
Madeira in September
Pros –
Warm weather
Comfortable water temperature
Madeira wine festival
Columbus Festival
Less crowded than August
Cons –
A little bit more risk of rain, but not much
Madeira in Autumn
Madeira in October
Pros –
Temperature still warm at 24°C
Water can still be warm
Madeira Nature festival with outdoor activities
Prices start dropping
Cons –
More chances of rain
Madeira in November
Pros –
Cheap
Less crowded
Temperature are still pleasant
Waterfalls can have more water
Cons –
Sea water is now cooler
Madeira in December
Pros –
Christmas and New Year's festivities
Still enjoyable temperatures
Cons –
Rain is more likely
Best time to travel to Madeira and more – FAQs
Best time to visit Funchal?
Funchal is a great destination all year round.
There is no difference between Funchal and the rest of the island. This entire article applies.
Funchal is on the South Side of the island, so it has more sun and is protected from most winds.
Is Madeira worth visiting?
Whatever the time of the year, Madeira is a worthy destination with mountains, beaches, cliffs and volcanic features.
The landscapes are simply breathtaking. Check out my selection of 40 pictures to get an idea.
What is the hottest month in Madeira?
August is normally the hottest month in Madeira with temperature around 25 and 26°C during the day (but they can go above 30°C when the dry wind from the Sahara is blowing).
How many days do you need to visit Madeira?
The island is not that big. From Funchal you can reach almost all destinations within 1h, thanks to the many tunnels.
The minimum to visit Madeira is a week, but I really think that 10 days is a better timeframe. With only one week, you would have to rush your experience or make some choices of places to see.
I think the best length for your Madeira trip is between 10 days and 2 weeks (and more if you want to explore the island of Porto Santo as well).
Don't visit for a long weekend. The island is far from Europe and landings can be delayed because of wind.
Learn more on my 42 Madeira Travel Tips.
Want to see more of the best Madeira offers?
Planning a trip to Madeira?
Check out my travel guide to help you plan:
And keep track of your own trip!
Want to see more of MADEIRA?
PREVIOUS:
NEXT:
Inspired? Share it on your favorite platform!