Head to one of the best destinations in Europe for whale and dolphin watching: Madeira.
Don't want to miss this opportunity?
Below are all my tips to make sure you get the best experience:
The best time for whales and dolphins in Madeira,
The best boats and tour companies for you,
Options to swim with dolphins in Madeira or see the sunset,
How to make the most of your experience,
…
Have a great trip!
Before my tips + photos, here are my favorites for Madeira:
Best dolphin and whale watching tours in Madeira – short answer
If you don't want to read the entire article, below are some quick links to see good tour options and to book them:
Overall, the best months to see whales and dolphins are April to September
Why is Madeira a great place to see Cetaceans?
The waters around Madeira Island are clear and with ideal temperature conditions for many species. Therefore, they archipelago has become a great wildlife destination in Europe.
The island used to have an intense whale industry but in 1986 / 1987, the government implemented strict policies against whale harpooning. Whaling has been banned for 200 miles around the archipelago, thus creating a sanctuary for them.
It has also become a reserve for the rare Mediterranean monk seal (lobo marinho).
A great number of whales pass through Madeira each year.
Research say that 28 different species of the 78 known can be seen on this island, from various dolphin species to great blue whales.
In Year 2003, the Fin and Sei whales visiting the island increased the popularity of Madeira. But, thankfully, the government is taking measures to protect them for over tourism. For example, swimming is only allowed with 3 species of dolphins.
Going whale and dolphin watching is one of the classic Madeira tours on the island.
4 tips about the best time to see dolphins ans whales in Madeira
TIP 1 – Overall best months
Many species of dolphins and whales visit the island during different seasons.
I will share more about them later in the article.
But as general rules:
You can see whales and dolphins all year round
There are always at least 2 or 3 species of whales around
Tours are running year round
The highest quantity of species is

from April to September

In Summer, the dolphins generally gather closer to the coast, in more shallow waters
There is a much bigger chance of seeing dolphins than whales (they spend a lot of time underwater)
TIP 2 – Morning or afternoon
You can find tours running during the morning, afternoons as well as during sunset.
There is no best time to see the dolphins and whales.
Spotting a whale is not frequent, but the chances of seeing dolphins are very high all day long.
TIP 3 – Species of dolphins & best months
The most common species of dolphins you will see in the waters surrounding Madeira are the Bottlenose dolphins. They live there year-round.
Other species depending on the season:
Common dolphin – January to July
Striped Dolphin – February to April and July to November
Pantropical Dolphin
Atlantic Spotted Dolphin – March to October
Rough-toothed Dolphin – May to September
Risso's Dolphin – May to October
…
TIP 4 – Species of whales & best months
The most common whales seen in the waters of Madeira are the Sperm Whale and the Pilot Whale. Adults can normally be seen all year round. There is an abundant supply of food in the ocean such as mackerels and scad.
Other species that could be spotted are:
Beaked Whales
Fin Whale – April to October and sometimes in Winter too
Byrde's Whale – April to December
Sei Whale – March to October – and sometimes in Winter too
Humpback Whale – March, April and September to November
Minke Whale – May to August – July to September
False killer whale
Very very lucky people could even spot an Orca.
All my favorite locations (with GPS coordinates and practical tips) rea included in my travel Guide eBook that helps you easily plan your Madeira trip:
5 tips for the best boats & whale watching companies
Since it is a very popular activity on the island, there is plethora of companies and tours to choose from. It can be overwhelming.
Below are some of my tips to help you make some decisions.
TIP 5 – Best whale and dolphin watching companies in Madeira
Whale and dolphin watching excursions are very popular in Madeira. They are probably the most booked activity.
Many companies are offering such boat tours, most of them departing from Funchal.
From my research, I have not found one company to have a better reputation than the other. All of them have good reviews and most offer 2 to 3 tours a day.
I think that the most important is to choose the best type of boat for you and the type of services you are looking for.
Remember that no one company can guarantee sightings. They are wild animals and will appear only if they want to.
Plus, boat pilots do communicate to help each other, so if one company spots a whale or a pod of dolphins, it will let the other knows.
In the high season, it is wise to book your tour at least a few days in advance.
TIP 6 – Catamaran vs speedboat
There are different kinds of boats to go whale and dolphin watching, mostly:
Those tours have roughly all the same duration, between 2 and 3 hours from Funchal. But there is a price difference, so it depends on what you need.
Pros of a catamaran whale and dolphin watching tour:
You can move around
Softer on your back
Toilets on board
More space for everyone to see the dolphins
Easy to go swimming from the boat
Some tours have snacks and drinks
Pros of a speedboat whale and dolphin watching tour:
Fun of the speedboat for those who enjoy it
You can cover large distances quickly, so in theory, more chances to seeing multiple pods
Some people experience less motion sickness
If you have kids, everyone stays seated, so it is easier to keep an eye on them
Lower on water, so dolphins can get really close to you
My personal preference goes to the catamaran. Mostly because I find speedboat uncomfortable for my back and because it is easier to move around and for everyone to get a good view.
There is also a pirate boat tour that is an adventure in itself, and would please your kids. Since you go around Madeira as well, you can see dolphins from it too.
It is on the Santa Maria de Colombo. It is a replica of the Christopher Columbus flagship (built in 1998). It is an adventure to experience sailing near Madeira as they were discovering it 500 years ago. See details & book.
TIP 7 – Swimming with dolphins in Madeira
There are not many places in the World where you can swim with wild dolphins.
I have done it in New Zealand, and it was fascinating (and a little scary as they do swim very fast around you).
In Madeira, it is also a possibility. It the pilot finds a pod with one of 3 species of dolphins, then he is allowed to let you go swim with them.
Only few tours are available, so book as early as possible.
TIP 8 – Possibility of extra tour if no sighting
One of the criteria to consider is if they offer to retake the tour in case of no sightings.
It depends on the company, some do, others don't.
There is really a high chance of seeing them…
So, it depends if your program is flexible or not.
TIP 9 – other things to consider
Different tours offer different services. It all depends on what you are looking for:
TIP 10 – Combine with sunset
If you are looking for something romantic, you can book a tour at sunset – you may see dolphins and whales and you will enjoy the beautiful colors of a sunset over the water and hitting the cliffs of Madeira.
Tour at sunset – see details
I don't drink coffee
But I also like other drinks and sweets!
Do you like the free content you find on my blog? All my tips and practical information, without intrusive advertising…

2 tips to help you book your boat tour
Now that you have decided, I have a few more tips to help you book.
TIP 11 – Do not book for your first day of the trip
Several times of year, winds are too strong for planes to land on Madeira.
Therefore flights can be diverted or delayed.
You might be arriving only the next day. Therefore I recommend not booking any tours on your first day of the trip.
TIP 12 – Book in advance in your own currency
I recommend booking your tour in advance for several reasons:
Tours get full, especially in Summer – so if you want a choice of company, day and hour, book early
If your currency is not Euro, you can pay in your own currency with Getyourguide
Online you can read reviews – at the harbor you can't
Tours can be cancelled up to very close to the date on Getyourguide
Note: I did not get the day I wanted because I booked too late. I am normally very good at booking early… lesson learnt.
Need to rent a car in Madeira?
My tips:
Compare prices on my favorite platform:  

Discovercars.com

– one of the best rated comparison sites!
Choose a car with enough power for the mountain roads
And choose a car not too big, to easily manoeuver
Consider their full coverage option – it for peace of mind!

Book early

to have a large choice of vehicles!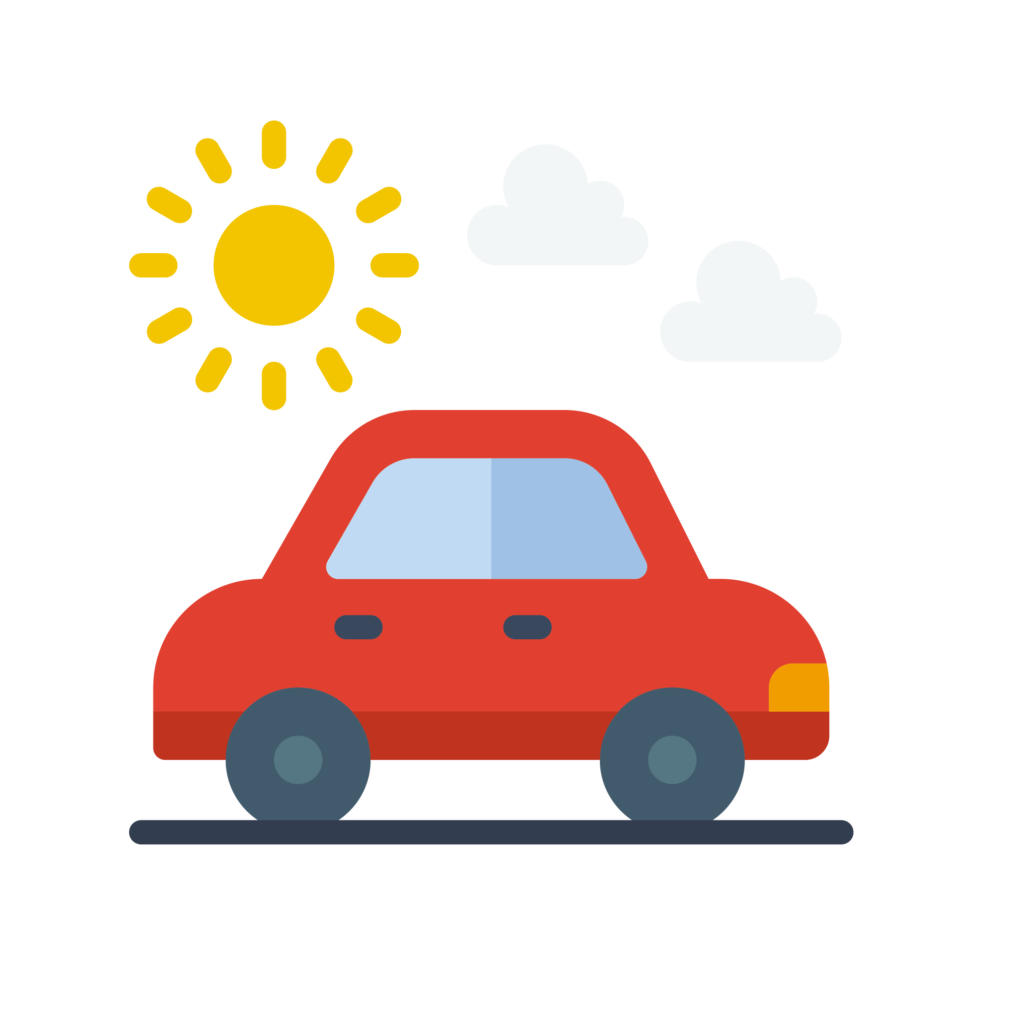 7 Tips to make the best of your Funchal whale and dolphin watching tour
Once you are ready for your whale watching tour, below are a few tips to consider in order to make the best of your experience: to be comfortable, capture the moment and enjoy every second of it.
TIP 13 – Bring layers & warm clothes
Remember that on a boat, you are always outside with movement. Therefore, there is wind coming at you. Even in Summer when it is hot, you can feel cold on a boat. Therefore, I recommend bringing layers of clothes, whatever the season to stay warm.
A warm jacket is essential. Personally I always feel cold in my feet, so I recommend bringing socks.
And in Winter, the rainjacket is also a great idea to cut the wind and protect from potential rainfalls.
TIP 14 – Wear sunscreen
Because of the wind on the boat, sometimes you don't feel hot and don't realise how much the sun is burning your skin.
First thing before the tour start is to put on sunscreen.
And if you go swimming, make sure to apply more after.
And don't forget your feet. On a boat they are as exposed as the rest of your body.
Sunglasses and a hat are also a good idea.
TIP 15 – Already wear your swimsuit
For the tours where there is a swimming activity, you should wear your swimsuit under your clothes.
There is not much space aboard the boats to change. Plus, you don't want to miss any second of the opportunity to swim in such beautiful scenery.
TIP 16 – Manage your seasickeness
If you easily suffer from seasickeness, remember to:
Choose the back of the boat
Stay outside where the fresh air helps
Don't eat too much before the boat tour
Look towards the horizon
Sip water slowly if you feel nausea
Some say that speedboats trigger less seasickness. I think it depends on the sailing conditions.
TIP 17 – How to get to the Funchal Marina
The Marina is just by the old town. Difficult to miss it.
Plan some time to find your boat. There are many piers and companies.
If you are staying in Funchal, walk or take a cab to the Marina.
If you are staying outside of town, there are 2 carparks within minutes of walking to the Marina (for a fee):
The CR7 museum carpark
The Funchal carpark next to the Monte Cable car
I don't recommend trying to drive around the old town to find a space. Parking spaces are really scarce in the old town, and you will have to pay anyway.
TIP 18 – Photograph
Do take your camera with you. Better to have one with a good zoom.
But remember that whales and dolphins move very fast.
The best option is just to shoot many many times. Just take many pictures and you will look at them after the tour to see if you got a good one.
But don't forget to also enjoy the experience. Getting the picture is not the most important thing.
TIP 19 – Behavior
If you have the chance to encounter whales and / or dolphins, the recommendations are:
Do not feed them
Do not pass in the middle of a pod – stay around
Do not approach less than 100m
Keep noise to a minimum
Avoid sudden changes in direction or speed
Where to stay in Madeira?
TIP 20 – Visit the Whale museum in Caniçal
Want to learn more?
In the village of Caniçal, North of the East coast, you will find a beautiful museum about Whales and their history around the island: Museu da Baleia da Madeira.
It has many rooms and interactive tools to learn more about:
The history of whaling in the archipelago of Madeira
Tools, boats and ustensils used
The species of whales to be found (with big at scale models attached to the ceilings)
The museum's main mission is the preservation of heritage and historical knowledge. There is a laboratory attached to the museum.
Planning tips:
Funchal to Caniçal = 30min drive
Opening hours – Tuesday to Sunday 10 am to 6pm
Price – 10 euros
Watch from the shore
If you don't feel good on a boat, your best options to to watch the sea from one of the promontories and viewpoints around the island.
If you bring binoculars and are very very patient, you may be able to spot something in the distance.
For example, Ponta da Garajau used to be a watch station for the whale industry.
Want to see more of the best Madeira offers?
Planning a trip to Madeira?
Check out my travel guide to help you plan:
And keep track of your own trip!
Want to see more of MADEIRA?
PREVIOUS:
Where to stay in Madeira – best areas
NEXT:
Inspired? Share it on your favorite platform!