Porto da Cruz in Madeira is nestled in the cliffs and surrounded by wilderness.
It is a great place to visit, and a wonderful option to find accommodation for those looking to listen to the sound of waves.
Below is my guide to help you plan your visit with tips, map, photos and things to do in Porto da Cruz.
Before my tips + photos, here are my favorites for Madeira:
Why visit Porto da Cruz in Madeira?
Porto da Cruz is one of my favorite villages in Madeira, especially to spend a few nights.
It is not easy to explain why, but this place has something special.
It is nestled between cliffs and mountains, protected by the imposing giant hill, Penha d'Aguia
You can see the cliffs all the way to Ponta de Sao Lourenço
It is quiet, away from the crowded popular places
Yet, it has a great sea water swimming pool
It is practical to drive to some of the main hikes on the island.
And you can fall asleep listening to the waves crashing on the beach
Porto da Cruz means Port of the Cross. Its name is probably because explorers in the 15th century, made a cross here from wood found in the river (and later a cross of steel) to better identify the location from the ocean.
More photos after the planning tips.
Planning Tips & Map – Porto da Cruz, Madeira
How to get to Porto da Cruz – Map
East of the North coast of Madeira
Funchal to Porto da Cruz = 35min drive
Santana to Porto da Cruz = 15min drive
Short drive from the main road VE1, between tunnels,
Below is a map to locate it and get oriented:
This highlight (with GPS coordinates and practical tips) is included in my travel Guide eBook that helps you easily plan your Madeira trip:
Visit Tips
Best visited with a car
Public transportation reaches Porto da Cruz but is limited – check website
Small carpark near the restaurant and small carpark near the church
And also a carpark near Praia da Alacca, at the other end of the seafront promenade
Easy to walk around, especially with the waterfront promenade
Few restaurants on the seafront
Need to rent a car in Madeira?
My tips:
Compare prices on my favorite platform:  

Discovercars.com

– one of the best rated comparison sites!
Choose a car with enough power for the mountain roads
And choose a car not too big, to easily manoeuver
Consider their full coverage option – it for peace of mind!

Book early

to have a large choice of vehicles!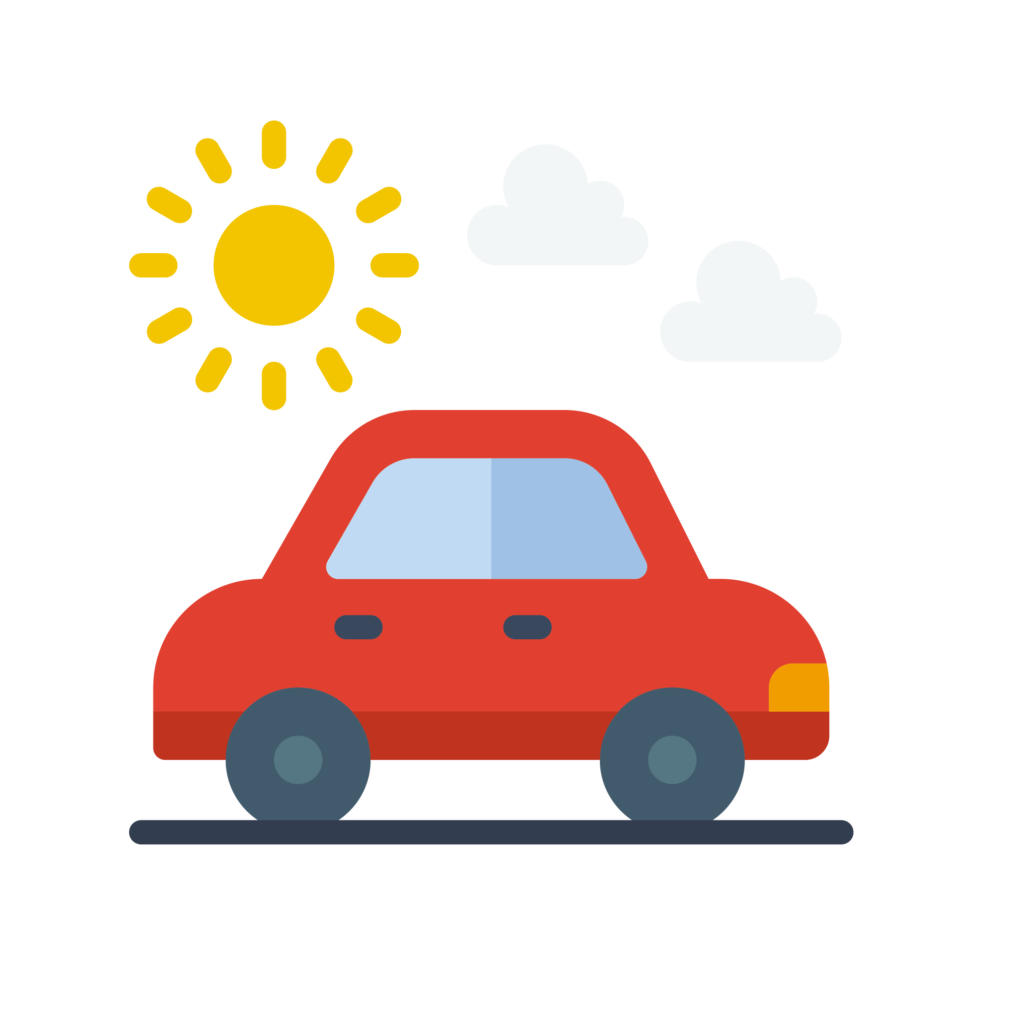 Where to stay
More tips on my article about where to stay in Madeira
Porto da Cruz beaches
The best part of Porto da Cruz is the seafront.
Here you can see tall cliffs all around and listen to the waves crashing.
Such a great place to relax.
There are 2 beach areas.
Praia da Alacca
To the West of the town, just below the Penha d'Aguia rock cliffs, is Praia da Alacca.
The scenery here is very dramatic thanks to the 590m high rock.
So even if you don't plan on swimming, this is a nice place to sit and relax while admiring nature.
Easy access via a few stairs
Facilities
Not a very long beach
Black pebbles of various sizes
Praia do Porto da Cruz beach & Calhau surf school
If front of the restaurant area and to the East, is the other beach Praia de Porto da Cruz.
No facilities
Pebble & rock beach
Good waves – there is consistent surf
It is a spot appreciated for surfing. Winter is the best time.
I don't drink coffee
But I also like other drinks and sweets!
Do you like the free content you find on my blog? All my tips and practical information, without intrusive advertising…

Seafront Promenade
Between the 2 beach areas mentioned above, there is a nice short promenade around the cliffs.
It is paved all the way. And you can enjoy the sound of the waves crashing below you.
This is where you can appreciate the geological history of the island.
You can see successive layers of volcanic and basaltic rocks.
First from Praia da Alacca, you can enjoy the views of Penha d'Aguia, the Eagle rock.
And as you walk east, you can enjoy expansive views of the North Coast all the way to Ponta de Sao Lourenço.
A phenomenal view under all weather.
Below is a picture with my zoom. You really all the way to the tip of Madeira's dragon tail!
The promenade also goes along the seawater pools, where waves sometimes keep feeling it.
The view is great with the tiny village behind.
And on the other side of the town center, you can keep walking along the seafront, over a small bridge and up.
The path becomes a trail, but offers beautiful views.
Porto da Cruz pools
Porto da Cruz is also famous for its 2 swimming pools: one large one with various depths, and a small one for kids.
They are filled with sea-water and offer magnificent views of the coast.
showers,
toilets,
solar loungers,
small entry fee.
This is not a natural pool like in Porto Moniz, but it is still a great experience to enjoy.
Learn more about Madeira's natural pools.
Plan your trip to Mallorca:
Sugar cane & Rum factory – Engenho do Norte
The other main reason to visit Porto da Cruz is the Sugar cane and Rum factory.
ENGENHO DO NORTE – factory & museum
The current factory dates back to around 1927 with gear from the 19th century.
West side of town, near the Alacca beach
Active from March to May to produce rhum
Open to visitors the rest of the year
Opening hours – Mon to Fri: 9am to 6pm / Sat 10am to 5pm / closed on Sundays
Free access
Sugar making in Madeira
In the 15th and 16th centuries, Madeira was one of the most famous places in the World for its production of sugar.
It was introduced on the island in 1425.
The first sugar made in Madeira was manufactured in Machico.
Historical documents indicate that in the 16th century, there were 4 sugar mills in Machico, 2 in Faial and one in Porto da Cruz.
Sugar-making process
Back in the 15th and 16th centuries, production involved many steps:
Harvesting the sugar cane, one year after planting
cutting and crushing the cane in the mill
Cooking the juice in metal boilers – this makes the syrup guarapo
Purging by pouring the guarapo into clay moulds to crystallize the sugar
Removal of sugar loaves from the mould
Sorting according to quality
Rhum production in Madeira
Nowadays, sugar canes grown in Madeira is used exclusively to produce rum. The denomination Rum da Madeira is protected.
It takes 12kg of sugar to produce 1L of Rhum (with 50% alcohol by volume).
The 2017 production was 12,000 tons – including 3300 tons processed in this factory.
The town & church – things to do in Porto da Cruz
The village / town is small (it is at the limit with around 2600 inhabitants in the area).
It is quick to tour its center.
In the past, it was a fertile land with sugar cane plantations.
Porto da Cruz church – Igreja de Nossa Senhora de Guadalupe
The Saint of Porto da Cruz is Virgem Guadalupe. The church is consecrated in her name: Igreja de Nossa Senhora de Guadalupe.
It was inaugurated in 1957, when the town first had electricity.
The Balcony
If you are looking for a place to sit and relax, you can find a nice balcony with beaches just above the seafront.
This is also a great place to chat with locals.
The Engenho Velho Museum
In the town center, by the river, there is a small museum with antique tools and machinery: the Engenho Velho Museum.
Check their facebook page for the latest information.
Restaurants
Along the seafront, you can find a few restaurants.
The views are wonderful, but I must admit that none of them convinced me in terms of food or service. Ok, but nothing special.
Things to do near Porto da Cruz
Miradouro da Portela
One of the best views of Porto da Cruz and Penha d'Aguia is from Miradouro da Portela.
It is a sinuous mountain road to get to it, but wide enough and not difficult. Light is good all day.
Faial
On the other side of Penha d'Aguia is the town of Faial with its fort, its beach and more views!
Santana Traditional Houses
The most famous town in the area is Santana.
This is due to its charming traditional houses – A-shaped and colorful. There is an open-air museum attraction to learn more about the history of Madeira.
And not far from Ponta da Cruz, in Santana, is one of my favorite cable cars on the island: Rocha do Navio.
The views with cliffs and waterfalls are exquisite.
Learn more in my article about it.
Hiking
4 of the best hikes within 40min drive
Pico Ruivo
Sao Lourenço
Caldeirao Verde
Other less famous hikes in the area
Walk up Penha d'Águia – difficult with some dangerous section
Levada Do Castelejo
Boca do Risco – old communication path with Machico
Levada Nova
Trail Natura
Porto da Cruz is also famous for its Trail competition once a year
There is a circuit in the mountains with various distances: 43km, 22km and 10km
Check the date to avoid the potential crowds – website
Want to see more of the best Madeira offers?
Planning a trip to Madeira?
Check out my travel guide to help you plan:
And keep track of your own trip!
Want to see more of MADEIRA?
PREVIOUS:
Camara de Lobos (beach, town, Churchill…)
NEXT:
Inspired? Share it on your favorite platform!