Rocha do Navio is a hidden gem of the North Coast of Madeira.
Don't miss it magnificent views with waterfalls! 
Plus, you can take the Rocha do Navio cable car to reach the beach and gardens in the faja.
Below is my guide to plan your visit with map, tips and photos.
Before my tips + photos, here are my favorites for Madeira:
Rocha do Navio is y favorite cable cars in Madeira (see list).
So many people head to the Santana traditional houses, and yet, only a few of them make the very short detour to discover this hidden gem.
It has it all:
a belvedere,
impressive cliffs,
gardens in the faja,
waterfalls,
an islet,
a cable car,
and views all the way to Ponta de Sao Lourenço, the tail of Madeira.
Just have a look at the view:
About the name
The name Rocha do Navio means "ship rock". It refers to the sinking of a Dutch ship in the 19th century.
More photos after the planning tips.
Access by car only
In the town of Santana, North Coast of Madeira
From the Santana traditional houses = 5min drive
Funchal to Rocha do Navio = 40min drive
Below is a map to locate it and get oriented:
This highlight (with GPS coordinates and practical tips) is included in my travel Guide eBook that helps you easily plan your Madeira trip:
Visit Tips
The access road does not present any difficulty.
There is a small carpark. If it is full, park along the street.
Short walk down to the viewpoint and cable car station (slope / stairs)
Toilets at the top, nothing at the bottom
Rocha do Navio cable car hours = 9am to 1pm / 2pm to 5pm (to 6pm on weekends) – it can be closed for maintenance
Price = 5€ return ticket or 3€ one way – cash
Alternative hike – 1.5km with 330m height difference (1082ft)
Need to rent a car in Madeira?
My tips:
Compare prices on my favorite platform:  

Discovercars.com

– one of the best rated comparison sites!
Choose a car with enough power for the mountain roads
And choose a car not too big, to easily manoeuver
Consider their full coverage option – it for peace of mind!

Book early

to have a large choice of vehicles!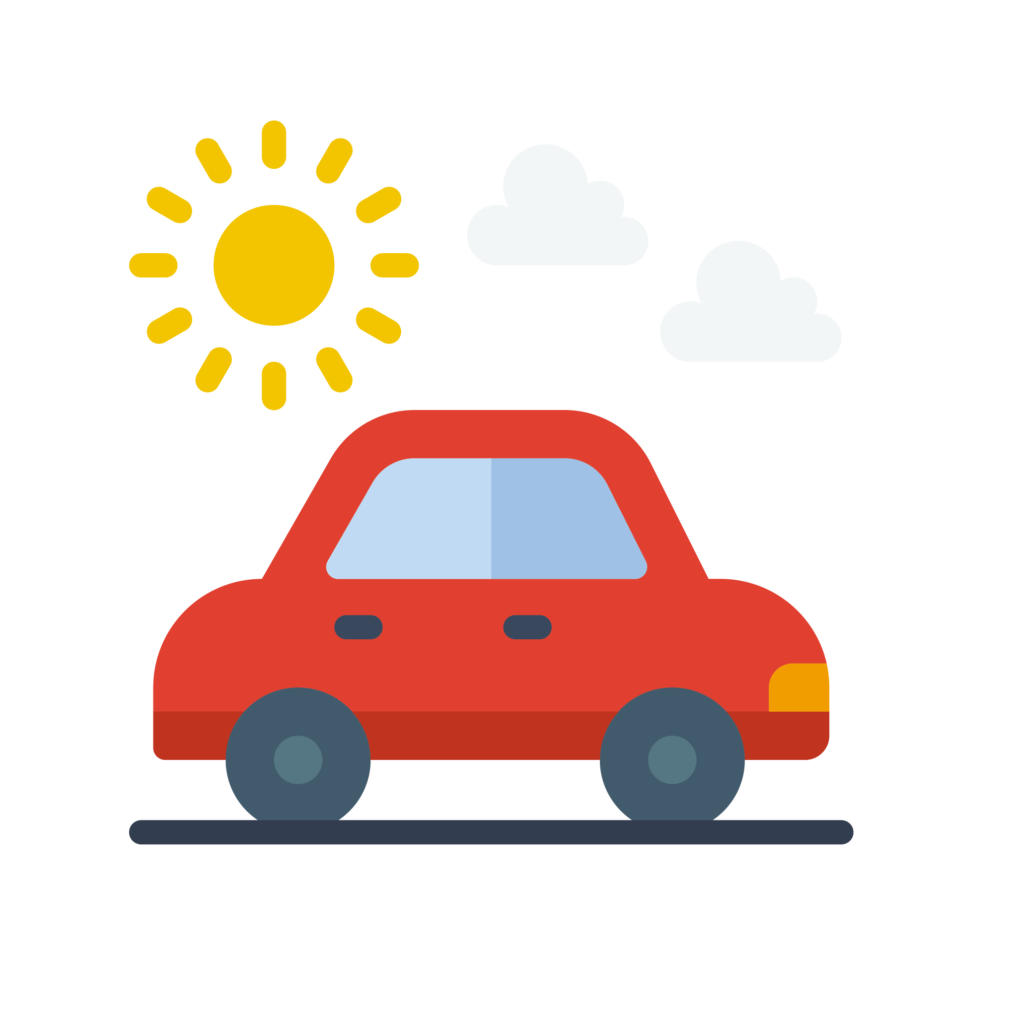 Where to stay
More tips on my article about where to stay in Madeira
First, after you park, you discover the viewpoint.
After seeing many many Miradouros during my travels, I can truly say that this is one of the best views in Madeira (see list).
There is a large area with a bench. So you can sit and enjoy the magnificent landscape typical of Madeira.
Have a look at the picture below, you will see:
Tall cliffs dropping into the sea
A waterfall (you can see only one from the viewpoint, but there are others to discover if you go down)
An small islet, called Ilheu da Rocha do Navio
The faja at the bottom (small piece of land with fertile soil where locals created gardens) and its beach
Ponta do Clerigo, the promontory behind the islet
and, in the background, the cliffs of Ponta de Sao Lourenço, the "tail" of Madeira.
Below is a zoom to the waterfall.
Waterfalls can dry up in the Summer in Madeira, but this one has quite a good volume of water.
And below is a zoom towards Ponta de Sao Lourenço:
And if you are very lucky, you could see a school of dolphins or a monk seal. So, bring your binoculars! (see my buying guide).
It did not see any, but the view was totally enough!
You can come here and just stop at the view.
But I recommend taking the cable car.
This one is less impressive in terms of steepness, but it offers stunning views as you go down: you discover more waterfalls, colorful rocks and you can even spot a traditional Santana house in the middle of the gardens.
It is a cable car with 2 cars that can take 4 persons, locals and tourists. One goes up while the other one goes down.
The ride takes under 5 minutes to go down a height of 330m (1082ft).
The ride is smooth and not scary at all (especially compared to the Achadas da Cruz cable car).
Below is a picture of the cable car from the ground.
I don't drink coffee
But I also like other drinks and sweets!
Do you like the free content you find on my blog? All my tips and practical information, without intrusive advertising…

At the bottom is what is called a faja – it is a piece of land at the bottom of cliffs.
Here, the volcanic soil is quite fertile, so from a long time ago, locals have been farming on these lands.
Before the cable cars there were carrying back their produce either by boat or hiking steep trails.
The bottom area is also referred to as the Rocha do Navio village. There are around 10 houses associated with the gardens. 
But people don't live here full time. Locals mostly used these houses during harvesting.
Here they grow mostly bananas, but also grapes and other fruits.
Cane palisades are used to protect the crops.
At the bottom, you can enjoy a short leisure walk along the beach with large rocks.
There are a few picnic tables with shade available along the way.
But apart from that, you won't find any shade at all.
Waterfalls
If you look up, you will see several waterfalls on the cliffs.
Sadly, you are looking towards the South, so the sun's position is not ideal for pictures.
The cliffs are around 330m tall, so you can estimate the sizes of the waterfalls.
Faja & Farms
You can explore a little around the farms, but those are private property.
Therefore, it does not take that long to tour the small piece of land.
If you feel like it, you can opt for going down via the hiking trail and come back up with the cable car.
The walk is 1.5km (0.93mi) long with 330m height difference (1082ft).
The path starts right there, next to the cable car station. You cannot miss it.
I did not do it but reviews of the hike say that:
the path is steep
it is slippery in places (make sure you wear proper shoes with grip) – hike to be avoided after rain
not recommended for people with vertigo.
you enjoy pleasant views of the coast and of the waterfalls
at the base of the trail, there is an old wine press set up inside a small cave cut in the rock. They were using it to produce wine without having to carry the grapes up the cliff
The area is also famous because the waters surrounding it are a Natural Reserve.
The protected area is 1710 hectares, with a length of 6259m (around 3.9mi), between Ponta de São Jorge and Ponta do Clérigo.
It only covers the marine area to protect several species of endemic flora and rare species threatened with extinction.
Locals created the reserve in 1997 because locals were noticing that illegal fishing with explosive was causing severe damage to the coast and marine life.
Plan your trip to Mallorca:
Hotel Quinta do Furao
From the promenade at the bottom of the cliffs, you can spot Restaurant and Hotel Quinta do Furao on the next promontory.
This 4 star hotel offers similar grandiose views from its gardens.
So if you are looking for a place to stay with such views, have a look.
Check out photos and availability
Want to see more of the best Madeira offers?
Planning a trip to Madeira?
Check out my travel guide to help you plan:
And keep track of your own trip!
Want to see more of MADEIRA?
PREVIOUS:
Cabo Girao (cliffs, Skywalk, cable car…)
NEXT:
Pico do Arieiro – sunrise, viewpoint, hike…
Inspired? Share it on your favorite platform!