Madeira is the perfect island for viewpoints:
high mountains with sharp peaks,
lush valleys
impressive cliffs
…
In the article below, I have gathered the 21 best viewpoints in Madeira (known as Miradouros), that are accessible by car.
Those are my favorite Madeira views! And I have stopped at all the miradouros I could find…
Before my tips + photos, here are my favorites for Madeira:
#1 – Rocha do Navio – best Madeira views
Rocha do Navio might not be the most impressive view on the island, but it is clearly my favorite.
It has it all: the beautiful cliffs, the cable car, the green farms, and on clear days, the views all the way to Ponta de Sao Lourenço. This is a typical Madeira view.
There is even a waterfall. You cannot see it well in the picture above, but it is there.
And if you take the cable car down, you can see more waterfalls.
It is so beautiful that when I was there, a man proposed to his girlfriend and she said yes!
Location – North coast, near Santana
#2 – Eira do Serrado – famous viewpoint in Madeira
Eira do Serrado is one of the 3 most famous Madeira viewpoints.
It is located only 30min drive from the Old town of Funchal and overlooks the Valley of Nuns (Curral das Freiras).
This valley is quite impressive with a crater-like shape, steep mountains peak, and a village at the bottom.
Photos cannot do it justice. It is very impressive.
Location – center of the island, North of Funchal
Restaurant at viewpoint
#3 – Ponta do Rosto – volcanic views in Madeira
Ponta de Sao Lourenço is one of the best famous hikes on the Madeira (see my list).
But if you cannot hike or just want even more volcanic cliff views, you can stop at Ponta do Rosto. By the carpark you can enjoy views of one of the bay along the peninsula, with colorful rocks.
Location – North of East Coast
#4 – Terra Grande – best viewpoint in Madeira
As I was driving the road town to Ribeira Brava, the scenery mesmerized me (Madeira has some fantastic landscapes – see my favorites).
But the road became even better, when I stopped at Miradouro Terra Grande.
It is easy to stop and park. From there you can enjoy 180° views.
Inland you can see summits and valleys, and to the right you can enjoy views of the narrow valley leading to Ribeira Brava.
Location – Middle of South Coast
#5 – Miradouro do Cortado
Overall, my favorite mountain on Madeira is Penha de Aguia. On the North coast, is it 590m (1936ft) tall and it drops almost straight into the sea.
There are many viewpoints to look at it from different perspectives. My favorite is Miradouro do Cortado on the way from Santana.
From here you can see the promontory of Faial, the mountains and, in the distance, the "tail" of Madeira: Ponta de Sao Lourenço.
Location – North Coast, near Santana
#6 – Pico do Arieiro (5min walk) – Best Madeira mountain views
Another famous viewpoint is Pico do Arieiro.
It is not every day that you can reach the 3rd highest summit of a place by car. There is less than 5min of walking to reach the platform.
The views are already great from the platform, but if you can walk a little, I recommend starting the hike towards Pico Ruivo for even more impressive views of the summits.
See my article about Pico do Arieiro.
Location – Center of the island on the East side
Best Madeira viewpoints – Map
More viewpoints after the map. But to help you get oriented, below is a Map with my Top 6 viewpoints.
All the viewpoints listed in this article are included (with GPS coordinates and their locations on maps) in my travel Guide eBook that helps you easily plan your Madeira trip:
#7 – Miradouro da Faja da Ovelha – Typical Madeira sight
On Madeira, a typical sight includes cliffs, greenery, a small land with plantations (faja), a village and the sea.
This one, overlooking Paul do Mar, is one of my favorites, away from the crowds.
Location – West of South Shore
#8 – Miradouro de Sao Cristovao Boaventura – Restaurant with a view
This is one of the most impressive cliff views in Madeira.
It is from the carpark of a restaurant. Located lower than many viewpoints, you can appreciate the height of the cliffs.
Plus, this one has a very unique shape!
Location – North shore, near Ponta Delgada
#9 – Miradouro Francisco Alvares Nobrega – best town views in Madeira
I normally prefer views of nature rather than cities. But I really enjoyed the Miradouro Francisco Alvares Nobrega. There are several viewpoints above the town of Machico, but this one has the best views:
On the left, you can see deep into the valley with all the orange roofs,
in front of you, you can see the golden sand beach (imported sand) and the marina,
and to the right (not in the picture), you see towards the peninsula Ponta de Sao Lourenço.
Location – East coast, near Machico
#10 – Miradouro Veu da Noiva – amazing Madeira Nature
This viewpoint is also a classic. It is easy to stop on your way to Porto Moniz.
Once again, you enjoy views of the cliffs dropping into the sea, but here you have the surprise of seeing a waterfall dropping as well.
Location – West of North coast
#11 – Miradouro do Paradeo
I mentioned Eira do Serrado as #2 to admire the Valley of the Nuns.
If you enjoy that one, I recommend driving further up in the mountains to enjoy another viewpoint: Miradouro do Paradeo. From here, you get a side view, but you can even more appreciate the tall straight mountains surrounding the village.
Location – North of Funchal
#12 – Miradouro da Portela
We saw one side of Penha de Aguia from the Madeira viewpoint in #5.
Here is the view from the other side. The road, East of Porto da Cruz, is uphill and sinuous, but the view is worth it, in my opinion!
Location – East of Porto da Cruz, North Coast
Need to rent a car in Madeira?
My tips:
Compare prices on my favorite platform:  

Discovercars.com

– one of the best rated comparison sites!
Choose a car with enough power for the mountain roads
And choose a car not too big, to easily manoeuver
Consider their full coverage option – it for peace of mind!

Book early

to have a large choice of vehicles!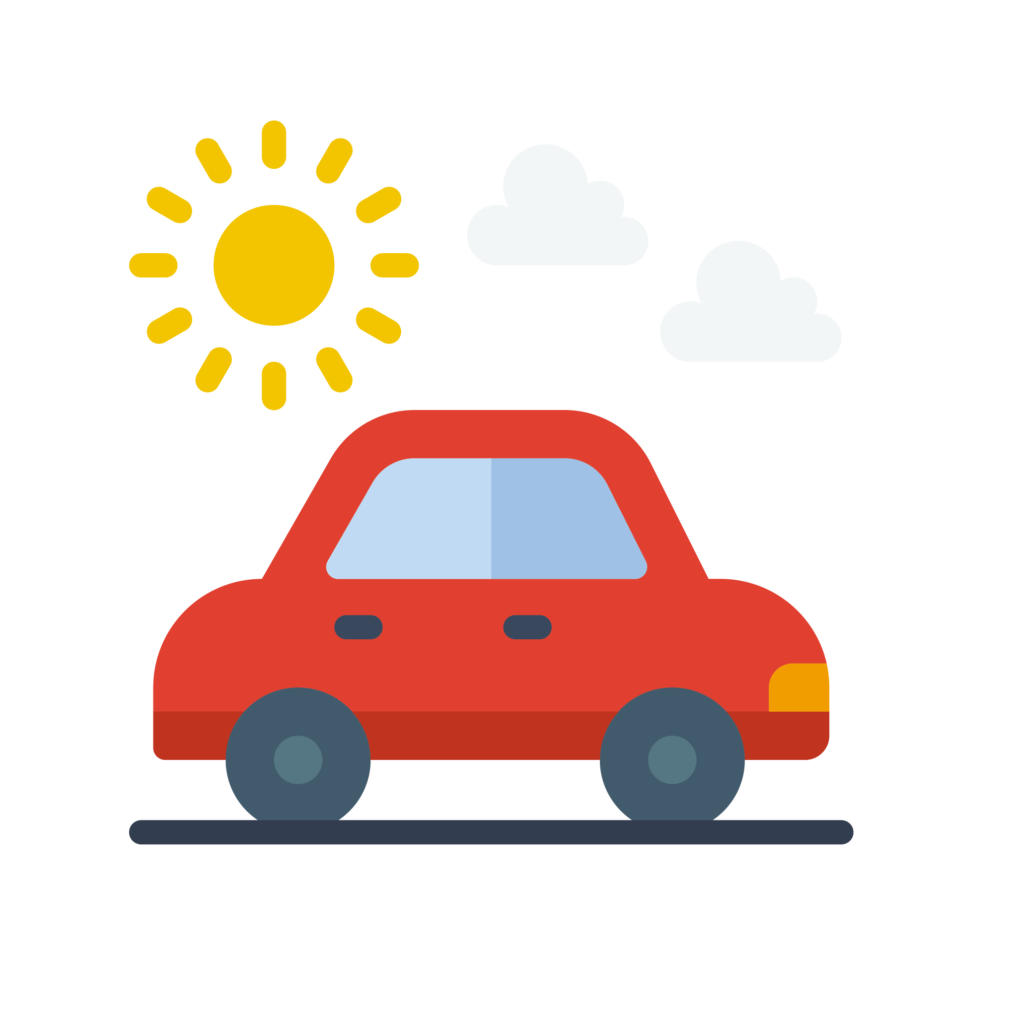 #13 – Miradouro das Cabanas
The drive between Santana and Sao Vicente is one of the best on the island, with many amazing views as you make your way along the mountains.
At Miradouro das Cabanas, you have an open view towards Arco de Sao Jorge. This is one of the greener area on the island. The walls of the mountains are very lush.
Location – Middle of North Coast
#14 – Miradouro da Torre
For something a little different, we reach here a viewpoint over the charming village of Camara de Lobos.
The place is famous for its harbor and colorful boats. From this viewpoint, you can see them really well.
This is where Churchill used to stay and paint.
Location – Just West of Funchal
#15 – Miradouro do Fio
At the South-West end of Madeira, there is a lighthouse. The view from there is not exceptional. But not far, there is Miradouro do Fio near a restaurant
.My picture does not do it justice. The view was really inspiring, with no towns in view, just the cliffs, the pebble beaches and the sea.
Location – South-West tip of Madeira
#16 – Miradouro da Santinha
Porto Moniz, at the North-West tip of Madeira, is famous for its natural pools, created by lava rocks.
It is also home to plantations, including vineyards.
You can go up in the mountains to enjoy views of the town, its island and the plantations.
Location – North-West tip of Madeira
I don't drink coffee
But I also like other drinks and sweets!
Do you like the free content you find on my blog? All my tips and practical information, without intrusive advertising…

#17 – Miradouro da Encumeada – amazing Madeira sights
Miradouro da Encumeada is located at a mountain pass, in the heart of Madeira island. It offers views on both sides and is the starting point of several hikes.
Sometimes it gets stuck in the clouds, but when it clears up, you can see ancient volcanic mountains covered with lush vegetation.
Location – Heart of Madeira
#18 – Miradouro do Cabouco
Sometimes you need to take small roads off the beaten path to find the best viewpoints.
Above Porto da Cruiz and Faial, on the way to Pico do Arieiro, you get to see that view of the valley with the summits in the background. Magnificent!
Location – North Coast, a little inland
#19 – Cabo Girao – famous cliff views with skywalk
Some people might be surprised not to have seen Cabo Girao earlier in the article. It is the most famous viewpoint in Madeira.
Here the cliffs reach 589m (1932ft). They are the tallest in Europe.
The locals have built a transparent platform to appreciate the height.
It is quite impressive to see the height, but apart from that, I thought the views were very limited.
Learn more in my Cabo Girao article.
Location – West of Funchal
Where to stay in Madeira?
#20 – Paul do Mar viewpoint
Paul do Mar is a little village isolated on a band of land at the bottom of the cliffs on the South Shore.
It is quiet, away from the crowds. From this viewpoint, you can really see how locals take advantage of any land available, even small, to live and do some agriculture.
Location – South Shore, Paul do Mar
#21 – Just outside the botanical Garden – Funchal viewpoint
I don't enjoy much town views, but if you want to see Funchal, you can head to the Botanical Garden. From the café you can see the view as in the picture above.
And if you can walk a little (with stairs) inside the Garden (entrance fee), you can reach the famous flowery area to complement the views of Funchal (see picture below).
Location – Funchal
Extras – Verada dos Balcoes (30min easy walk one way) & hiking viewpoints
This is another famous viewpoint in Madeira. A balcony with views of the forested hills and sharp summits.
It is an extra, because it cannot be reached by car. You have to walk 30min one way, but it is an easy flat walk.
Location – center of the island on the East side, at Ribeiro Frio.
And there are many viewpoints to enjoy if you can walk:
Pico Ruivo
All the views along the Pico do Arieiro to Pico Ruivo Hike
All the views along the Ponta de Sao Louranço hike
Miradouro da Juncal
Waterfalls' viewpoints: Risco Waterfall, 25 Fontes, Caldeirao Verde…
…
3 Porto Santo viewpoints
The island of Porto Santo is part of the Madeira Archipelago. It is a 2h30 ferry ride to reach it.
The mountains are not as high, and the landscape is less green, but there are also some amazing views.
You can do a day trip with the ferry to Porto Santo in the morning and the return in the evening (2h30 in each direction) – companies offer bus tours to the main attractions during the day – check out a complete day trip option from Funchal
Plan your trip to Mallorca:
FAQs
Is Madeira beautiful?
Madeira is beautiful. It offers a wide variety of colorful landscapes including sharp summits, lush valleys, volcanic cliffs, turquoise waters, black sand beaches…
Why is Madeira so popular?
Madeira is popular because of its nice weather year-round and its magnificent and varied views: mountains, cliffs, volcanic rocks, pebble beaches… It is easy to explore the entire island and appreciate its preserved nature.
Which is the nicest part of Madeira?
It depends on what you prefer in terms of scenery. In my opinion, the East side is better because of the sharp mountain peaks and the volcanic peninsula.
Want to see more of the best Madeira offers?
Planning a trip to Madeira?
Check out my travel guide to help you plan:
And keep track of your own trip!
Want to see more of MADEIRA?
PREVIOUS:
10 best hikes & levada walks in Madeira
NEXT:
Inspired? Share it on your favorite platform!