Wadi Shab Oman is one of the most popular gorges in the Sultanate.
A deep canyon, emerald water and a waterfall in a cave. The experience of hiking and swimming is unforgettable. 
Below is my guide to help you plan your visit with tips, map, difficulty and photos.
Before my tips + photos, here are my favorites for Slovenia:
Why visit Wadi Shab in Oman?
Wadi shab is one of the Top 10 things to do in Oman. Always listed in the MUST-do.
If you can complete it, it is an experience you will never forget.
But even if you can't hike and swim, the first section of the valley is an easy walk.
The adventure through Wadi Shab includes:
Crossing a river by boat
Walking in the wide section of the valley
Being impressed by the height of the canyon as it narrows down
Reaching emerald pools
Walking and swimming from pool to pool
Swimming into a cave where a waterfalls is flowing
So unique! Do no miss it on you Oman itinerary.
Virtual Tour – video
I did not film the hike but did use my GoPro to record the swimming part.
It is a bit longer than the other videos so that you can realise the level of difficulty and to show you that you can access the cave without diving. For more information about the swim and the cave, check the sections further in the article.
You can see many amazing photos of the hike and swim after the information to help you plan your visit.
Planning tips & Map – Wadi Shab, Oman
Location of Wadi Shab – Map
South East of Muscat
Along the Coast, between Muscat and Sur
Muscat to Wadi Shab – 1h30 drive
Sur to Wadi Shab – 40min drive
Below is a map to help you better understand the location of Wadi Shab in Oman:
You can find complete maps located all my favorite spots in Oman in my eBook:
How to get to Wadi Shab – Self drive
Accessible with normal car
It is quite easy to find – It is sometimes refer to as Wadi Shaab or Wadi al Shab or Wadi ash Shab, but on the road signs you will read Wadi Shab
Wadi Shab Carpark – it is clearly indicated from the main road, under the bridge, you can't miss it
Need to rent a car in Oman?
My tips:
Compare prices on my favorite platform:

Discovercars.com

– one of the best rated comparison sites!
Choose a car with enough power for the mountain roads
Consider their full coverage option – for peace of mind!

Book early

to have a large choice of vehicles!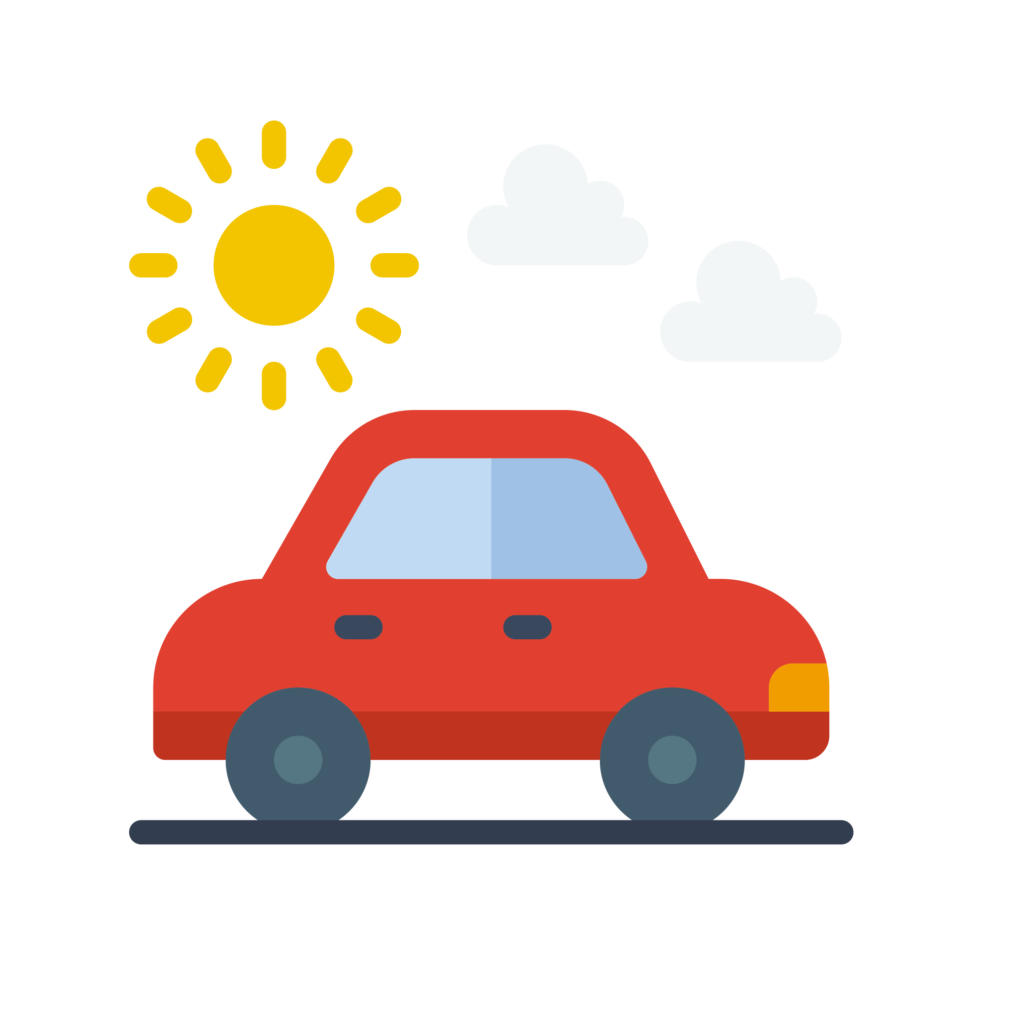 Wadi Shab Tour
If you don't want to drive and are staying in Muscat, you can visit it on a coastal day trip with a driver – See options
Note that if you are exploring Oman from Oman, you can check out my selection of the best day trips
Best time to visit Wadi Shab Oman
EARLY – I recommend getting there early to be almost alone swimming and avoid the crowds (the water will be cooler but the ambiance better) – boat crossings normally start at 8am and ends at 5pm
WEEK – Avoid weekends, it gets crowded with locals (Fri-Sat) – Plus if you go on weekends plan to cover yourself to swim.
CHECK THE WEATHER – difficulty may change due to weather conditions in the days before (water levels can change drastically) – ask locals for advice.
If you start late, make sure to ask when is the last boat back!
Planning tips – Wadi Shab
1 RIAL boat access – cash only
Toilets at the entrance of the Wadi near the carpark
HIKE: under 1h hike to reach the beginning of the swim (first half easy walk, then boulders to climb over)
SWIM: 15min each way. You cannot swim all the way, you will have small sections to walk (I recommend wearing waterproof footwear)
There can be lots of bees in the canyon
Wadi Shab Swim Difficulty to reach the cave
If you want to just swim further in the wadi you need to be able to swim 50meters in a pool without holding on to anything
If you want to reach the cave, you need to be able to swim 100 meters and be able to stay afloat straight in the water for 10min
More information in the dedicated section further in this article
What to Pack
Leave as much as possible in the car. Many people just leave their bag near the beginning of the swim. My guide said there was no risk but I asked her to stay and watch over my camera and bag.
Or bring a waterproof bag…
Wear proper hiking shoes
Bring food and plenty of water. Between the hike and the swim you will need it.
GoPro
I bought my GoPro just for that location and nothing else. I ended up using it for snorkeling, but I know I was going to swim in that amazing gorges and wanted to bring back images, so I bought the camera with waterproof casing.
Water shoes
If you are like me and the soles of your feet are very sensitive, I recommend bringing water shoes. The swimming will be less comfortable but you will really enjoy it on the rocks when walking between pools
Waterproof bag
If you don't want to leave your belongings at the beginning of the walk (car keys, camera extras…), you can take them with you in a waterproof bag.
Wadi Shab Hotel
No hotels in Wadi Shab.
There are not many hotels near Wadi Shab – check out these in Tiwi.
But the city of Sur is not far from here.
Where to stay in Oman?
My favorites on a road trip:
Entrance to Wadi Shab – carpark and boat ride
Parking at Wadi Shab
The entrance to Wadi Shab is clearly indicated from the main road between Muscat and Sur.
You will see a bridge.
If you come in late, it could be full, in that case, you will have to park along the road.
There are public toilets at the carpark.
Wadi Shab Boat Ride
To start hiking you will have to cross the river on a small boat.
There is not other way, the rive is deep and wide.
The ride takes 2 minutes for 1 Real return per person (paid in cash).
Pack your camera as getting in and out of the boat is not so easy.
You start late, make sure to ask when is the last boat back! 
The Wadi Shab Hike – Photos + Difficulty
Beginning of the hike – Easy
The beginning of the hike is easy with flat large areas and paths. It this section you can find small farms and their irrigation systems, creating a small oasis. In the morning it is in the shade which makes the walk bearable.
The advantage of being in a wadi is you can't get lost. The towering sandstone cliffs prevent you from wandering off the path.
Below are a few shots of the beginning of the hike. As you can see, there are already some small pools.
I don't drink coffee
But I also like other drinks and sweets!
Do you like the free content you find on my blog? All my tips and practical information, without intrusive advertising…

Second part of the Wadi Shab hike – Moderate
There is one section that takes you above the water level along the cliff. Access involves a huge step to climb at the time I did it (manageable for most but difficult if you have knee problems etc). Sorry I did not take a picture of the big step.
Then you reach some areas full of boulders and you have to escalate above them. It is quite fun. 
You also have to cross the water by big steps between rocks. 
The pools are beautiful with emerald color. Plus I love it when the gorge narrows.
As you walk in the gorge, make sure to look at your feet as you may spot some frogs!
In between boulder areas you have some easy sections.
And then the wadi narrows again and you reach the swimming area. It doesn't look like much from afar but wait until you see…
Swimming in the Wadi Shab Pools
Note: remember that water levels depend on weather conditions the days before.
For non-swimmers
You can easily swim at the beginning even if you are not a good swimmer.
You just relax in low depth pool.
For good swimmers
If you can swim 50 meters in a pool without holding on to anything you can easily get further in the wadi. As you can see in the shots, the successive pools start with easy slopes and then it can get quite deep in some sections until you have to get out again, walk a little on rocks and get into the next pool.
It is worth it: the narrow gorge, the peace and quiet (especially in the morning before the tourists), and the stunning white rocks.
Getting out of a pool and walking to the next: be careful! It can get slippery and uncomfortable under the feet. I recommend using water shoes. I was glad I had mine! See options on Amazon.
Wadi Shab Cave and Waterfall
After 15 min of swimming and walking you reach what looks like the end of the trip. However DO NOT TURN AROUND!
For excellent swimmers:
There is a hidden cave that can be reach. The entrance is under that big rock that looks unstable (to the left). There is space for your head all the way to the cave so you don't have to dive. But you do have to be able to swim sideway almost straight. Have a look at the video to discover the passage (at the beginning of this post).
Some people say there is a strong current, I did not feel it (it had not rained for a long time and the waterfall was small when I visited). But do not go in if you are not a good swimmer!
Note: If it has rained the day before, the crack will be submerged and you won't have access to the cave.
The cave has some holes so it is not dark and the waterfall is a nice feature. I did not take a good pictures, I am sorry, but you can see it better in the video.
Alternatives – Other Oman Wadis and a Sinkhole
If this hike is too difficult for you, or if you are looking for more Omani wadis to visit, consider these alternatives:
Wadi Bani Khalid is a longer drive, but then it is a flat walk to the lower pool and a short slope to the upper ones. It has beautiful white rocks and emerald waters – Check out my article
Wadi Tiwi, is the next gorge after Wadi Shab. It is possible to drive inside to the villages (narrow road). So you can easily drive to the pools. Check out my article
On the way to Wadi Shab, a nice stop is the Bimmah Sinkhole between sea and mountains, a mesmerizing place – Check out my article
Want to see more of Oman?
Planning a trip to Oman?
Check out my travel guide to help you plan:
And keep track of your own trip!
Want to see more of Oman's beauty?
PREVIOUS LOCATION:
NEXT LOCATION: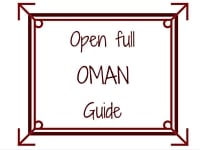 Inspired? Share it on your favorite platform!