Wadi Bani Khalid in Oman is one of the most famous wadis in the Sultanate.
A short walk takes you to large emerald pools, a narrow zigzagging canyon filled with giant white boulders, and the Muqal cave.
Below is my travel guide to help you plan your visit with tips, map and pictures.
Before my tips + photos, here are my favorites for Slovenia:
Why visit Wadi Bani Khalid in Oman?
For those not familiar with the term, a wadi is either a valley or a dry riverbed that fills up only after heavy rains. And this one is worth a detour on your Oman road trip.
Contrary to most wadis in the Sultanate, Wadi Bani Khalid has been developed for tourism. However, I am happy to report that it remains tasteful.
It has several features that should please most people:
Relatively easy access
A wide area with an emerald pool
Restaurant
A narrow zigzagging canyon with white rocks and more pools
The Muqal cave reachable with only 1km of hiking
Virtual visit – Video
Let's start with a short video showing you the beauty of Wadi Bani Khalid with its big white boulders and emerald pools. You will also see what it is like to swim in the top pool accessible by a 10 min hike.
What to do in Wadi Bani Khalid?
Enjoy the drive
Swim in the large pool or hang your feet for the tiny fish to tickle
Admire the white rocks of the canyon
Hike up to the higher part of the canyon and swim there
Hike to the cave
Have lunch
More photos after the planning tips. One of the best things to do in Oman.
Planning tips and Map – Wadi Bani Khalid Oman
Wadi Bani Khalid Location – Map
To get to Wadi Bani Khalid from Muscat is a bit out of the main road, you have to make a detour
It is located West of the town of Sur (see my guide) and North of the sand dunes of Wahiba Sands (see my pictures)
Muscat to Wadi Bani Khalid carpark = 3h15 drive
Sur to Wadi Bani Khalid carpark = 2h drive
Wadi Bani Khalid is actually very long
Below is a map to help you get oriented:
This location is included (with GPS coordinates, map of region and planning info) in my travel guide eBook that helps you easily plan your Oman road trip:
How to get to Wadi Bani Khalid? Do you need a 4WD?
The road is paved all the way to the carpark – no need for a 4WD
However, after heavy rain, the riverbed crosing could be difficult to drive through with a normal car
From Road 23 between Al Wasil and Al Kamil, turn into Wadi Bani Khalid. Adapt your itinerary
30 min drive from the main road.
You will cross villages.
Need to rent a car in Oman?
My tips:
Compare prices on my favorite platform:

Discovercars.com

– one of the best rated comparison sites!
Choose a car with enough power for the mountain roads
Consider their full coverage option – for peace of mind!

Book early

to have a large choice of vehicles!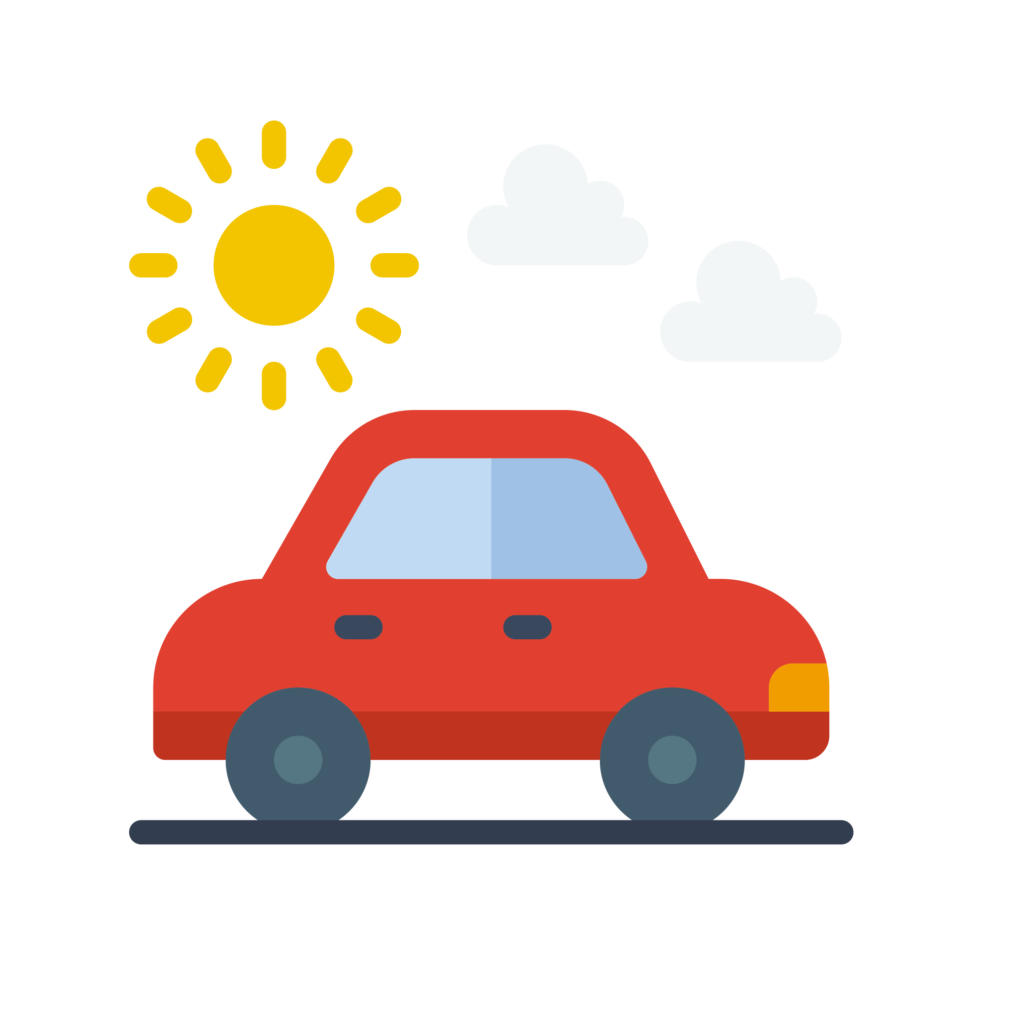 Wadi Bani Khalid Tour
And if you don't want to drive, know that Wadi Bani Khalid can be visited on a day trip from Muscat with a guide in combination with the Sand dunes of Wahiba Sands – Check out options
Tips & facilities
10 minute easy walk from the parking to the first large pool
10 min walk to the second system of pools, a little bit more challenging. Careful, the rocks are slippery.
10 more minutes to get to the Muquil cave (you need to kneel and have a flashlight)
Toilets at the back of the restaurant
Restaurant available with buffet and cold drinks
If you can avoid the weekends (Friday /Saturday), it will be less crowded
It gets really hot, don't forget to protect your head and drink water.
If you do not want to swim, you could just put your feet it and enjoy a spa session. The pools have those small fish that eat our dead skin.
Longer multiday hikes are available in the area
What to wear in Wadi Bani Khalid
This is a place frequented by locals
To be respectful, men and woman should cover themselves even when swimming, especially in the main pools
E.g. T-shirt and short/leggins for example, especially in the main pool.
Best time to visit Wadi Bani Khalid
For lesser crowds – avoid weekends (Friday / Saturday),
Prefer the morning if you want a quieter experience.
And, of course, during the European Winter time. Because during Summer time, temperatures in Oman are unbearable.
How long to stay at Wadi Bani Khalid
Plan a minimum of 2 hours
But if you enjoy swimming and/or hiking, easily plan half a day
Remain safe – flash floods and accident
Flash floods can happen in wadis (even though they look very dry). There was a big one in May 2019. So make sure you respect the signs and follow any warning that is given.
Wadi Bani Khalid hotels and places to stay
There are no hotels or accommodations that I have seen in the canyon.
My first choice: continue your road trip and go spend the night in one of the Wahiba sands desert camp – check out options inside and around Wahiba Sands
or stay in the town of Sur and head to the turtle reserve – check out the accommodations in Sur
The closest town is Al Kamil Wal Wafi but it does not have many accommodations
Regarding camping – it is never a good idea to camp in a Wadi as water can suddenly appear and rise quickly – there can be flash floods – DO NOT camp in Wadi Bani Khalid.
Where to stay in Oman?
My favorites on a road trip:
Road to Muqal along the Wadi
The drive is mostly along the river bed… The road is not difficult and paved all the way.
Even before reaching the site itself, the drive is fascinating. Big white boulders have rolled into the river bed.
The advantage is that water flows in this very long wadi all year round, so there are lush plantations all the way.
At the end of the drive you will find a large parking area where you have to stop before continuing on foot.
The drive back
The drive back from the Wadi is also really enjoyable.
It gets up and down. When getting out of the valley, you can enjoy wonderful views of mountains.
I don't drink coffee
But I also like other drinks and sweets!
Do you like the free content you find on my blog? All my tips and practical information, without intrusive advertising…

From the carpark to the first pools
Like in Wadi Shab, you can swim in the pool systems, either in the large main pool near the restaurant or in the narrow ones upstream.
This is why it is one of my top 15 things to do in Oman.
It is a short, easy walk to the first pool of the wadi which is quite large.
As you can see, it has been developed but with taste and restraint (as always with Omani people).
A restaurant has been set up before the entrance to the narrow part of the wadi.
The toilets are at the back.
You can go swimming in these large pools or just get your feet in the water.
Just don't be surprise and don't scream. There are fish in the water that love eating your dead skin, like at the spa.
I really recommend swimming either here or in the upper section. It is very refreshing.
View from the bridge
To reach the restaurant, they have built a small bridge over the wadi which gives you a chance to get a glimpse of what there is to come.
Sadly, the sun was high, and my photos cannot give justice to the place.
Hiking in Wadi Bani Khalid – pictures
The short hike (10 minutes) takes you between the white cliffs along the turquoise water flowing in the opposite direction.
Be careful, the rocks tend to be slippery.
The white rocks carved by the water are stunning and oh so photogenic with the color of the water against it!
Then you reach a small waterfall. That marks the limit to the upper pools.
I was lucky it was very quiet when I visited. But it can be quite busy, especially during the local weekends.
Swimming in Wadi Bani Khalid – upper pools
I think this is the highlight of Wadi Bani Khalid.
The water is transparent with small pebbles at the bottom.
It gets really deep and there is nowhere to hold on, so if you venture into the canyon, you have to be a good swimmer.
The swim is not that long but the experience wonderful. It is such a peaceful place and I just love swimming…
Here again, you have those small fish tingling you. Don't jump out of the water!
Below are a few pictures of my swim:
So happy to have purchased by GoPro with waterproof case for that trip!I had a floating grip attracted to my wrist, so it was very easy to swim with it and not worry about losing the equipment!
Wadi Bani Khalid Cave a.k.a. Muqal Cave
You can keep walking after to reach a cave called Muqal cave (also known as Muquil cave or Wadi Bani Khalid Cave).
10min more of walking.
The trail is a little more challenging with boulders.
Don't forget to bring a flashlight. 
It is a simple cave, no special feature. Just bats inside.
The Restaurant – Wadi Bani Khalid Pools & Cave
The restaurant offers a buffet lunch, including a cold drink.
The food was simple and easy for the location.
Seat down to enjoy the view in the shade.
They serve until quite late (4pm I think)
But you can also bring a picnic and finding a nice spot around the pool (but no shade).
Want to see more of Oman?
Planning a trip to Oman?
Check out my travel guide to help you plan:
And keep track of your own trip!
Want to see more of Oman's beauty?
PREVIOUS:
NEXT: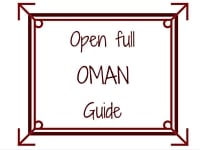 Inspired? Share it on your favorite platform!