Welcome to the charming city of Funchal!
Located on the picturesque island of Madeira in Portugal, it offers a great combination of natural beauty, vibrant culture, and historical charm.
Below is my selection of the best things to do in Funchal, Madeira:
Cathedral and main buildings
Museums
Beaches and pools
Stunning garden
Fun and unique activities
and day trips ideas!
All you need for a great visit!
Before my tips + photos, here are my favorites for Madeira:
Best things to do in Funchal: map to get oriented first!
Funchal is quite spread out. And some streets are spread out.
You do want to plan the attractions by area so as not to spend your time walking or taking the bus.
Plus, some people find it quite confusing with the cable car…
Therefore, I have created a map to help you better understand where everything is inside Funchal:
This article really focuses on the things to do in the town of Funchal and very close by.
If you want to learn more about the best things to do in Madeira island, check out this other article.
And if you need more help planning, check out my itineraries: 3 days, 4 days, 5 days, 1 week, 10 days
To get around, you can walk everywhere.
But to save some time, and rest your legs, I recommend the hop-on hop off bus, that also goes to Camara de lobos.
Get your hop-on hop-off tickets
1. Stroll in the old town
Why I recommend it…
I am not a city person, I prefer nature. But I have to admit that I was pleasantly surprised by the old center of Funchal.
It has a lot of charms with lots of trees lining the streets.
You should take the time to just stroll around, appreciate the buildings (fort, cathedral, churches…) and enjoy the vibe.
I especially love the square around the cathedral, the Avenida Arriaga and rua dos Capelistas, Palaçio de Sao Lourenço, the waterfront and its yellow fort…
Planning tips
Area: old town
Hours: plan 2 hours without visits and taking your time
Price: free
Difficulty: easy
2. Visit the Cathedral Sé
Why I recommend it…
The cathedral was built during the reign of Dom Manuel. The architecture is a mix of Manueline and Gothic style.
I love the sharp contrast of the white limestone with the brown bricks. It is quite stunning visually.
Notice the wooden ceiling, the technically impressive altarpiece and the woodwork pieces.
Planning tips
Area: old town
Hours: 7:15am to 5:30pm (closed at lunchtime on weekends)
Price: Free access
Difficulty: none
3. Take the cable car to the Monte Area
Why I recommend it…
You cannot go to Madeira and not take a cable car. They are institutions.
I prefer the ones in nature, but I have to admit at the Monte cable car is the most practical one. It allows you to easily visit the Monte area, which is a lot higher above Funchal (with very steep roads to reach it).
One in the Monte area, don't head to the famous Monte Palace directly, take the time to walk inside the small municipal garden and admire the Monte Church: Our Lady of Monte Church and its impressive stairs. It is striking with its grand staircase and its painted ceiling is worth climbing the stairs.
This is also the place where the exiled Emperor of Austria Charles I is buried.
Planning tips
Area: starts in Santa Maria and ends in Monte
Hours: Cable car runs from 9am to 5pm
Price: Cable car for a fee, depends on combination you might buy – Free access to garden and church
Difficulty: not for people with vertigo, steep to reach the church
4. Explore the Monte Palace Tropical Garden
Why I recommend it…
Madeira is famous for its nature-made natural beauty.
But it is also famous for its man-made natural beauty a.k.a. its gardens. There are several in Funchal, but if you have time only for one, I strongly recommend the Monte Palace Tropical Garden, created by José Berardo.
Lush vegetation surrounds the walking paths that lead to water feature, stones, sculptures, tiles, museums and various structures.
I loved it, it is quite a contrast with the town below!
Planning tips
Area: Monte
Hours: 9:30am to 6pm – ) – Plan 3 hours
Price: 12,50€ (museum closes earlier
Difficulty: steep slopes to get around but you can pay to have a cart take you to some areas
5. Do something unique: sled ride
Why I recommend it…
The Funchal toboggan sled ride is one of the most unique experiences in Madeira. Very unusual.
You are sitting in a basket and transported down the steep streets back to the center of Funchal.
And how are you breaking, may you ask… well, 2 men in traditional costumes will use their feet to balance, steer and brake the ride.
Exhilarating and so unique!
Planning tips
Area: starts in Monte area near the church, finish in old town
Hours: the descent lasts for 10 minutes
Price: 30 euros for 2 people
Difficulty: nothing, but make sure you have see everything at the top of the hill before doing the ride down!
you can book it as part of a tour. See options.
6. Go whale and dolphin watching
Why I recommend it…
A classic in Madeira is to take a whale and dolphin watching tour (you have many more chances to see dolphins).
There are many boats taking tourists out along the South Coast from Funchal.
A great number of whales pass through Madeira each year. Research says that 28 different species of the 78 known can be seen on this The highest quantity of species is from April to September, but you can see some year-round.
Aside from wildlife, the tour allows you to enjoy scenic views of the island and the town of Funchal.
See available tours:
7. Enjoy local culture at Mercado dos Lavradores
Why I recommend it…
Popular Funchal attraction, this covered market from 1940 includes beautiful tile and faience decorations.
Here you can find many fruit stalls as well as local drinks and a fish market in the morning.
Careful, the area has a reputation for overcharging tourists for fruits!
Planning tips
Area: Santa Maria
Hours: 8am to 7pm – closed Sat afternoons & Sun
Price: Free access
Difficulty: easy
8. Admire the art in Rua Maria
Why I recommend it…
There is quite a lot of street art in Funchal.
But one of the best areas is to walk along the street Rua Maria near the old Market. It is a long street with restaurants, where walls and doors have been decorated with various styles.
Planning tips
Area: Santa Maria area, near the old Market Mercado dos Lavoradores.
Hours: 24 hours
Price: free access
Difficulty: rather flat area close to the waterfront
9. Learn more about Madeira Wine
Why I recommend it…
The Madeira wines are some of the most popular in Portugal.
They are not as famous as Port wine internationally, but they have strong supporters.
It has a unique flavor because of the heating of the wine. And it is stored in a warm environment.
Planning tips
I don't drink coffee
But I also like other drinks and sweets!
Do you like the free content you find on my blog? All my tips and practical information, without intrusive advertising…

10. Take the bus to Camara de Lobos
Why I recommend it…
Take the hop-on hop-off bus around town and it also goes to the village of Camara de Lobos, a fishing village with a charming old center. It is a great place to relax, walk and have lunch.
Camara de Lobos is one of the most picturesque towns on Madeira (and the most visited).
It has a longer bay, which is great for a harbor. Today it is home to many small and colorful fishing boats.
There is a long seafront promenade to enjoy the town from various angles, many restaurants, a beach and a relaxing atmosphere.
Also, note that this is where Winston Churchill used to stay and paint.
See more photos
Planning tips
Area: Excursion
Hours: take a cab or rental car at any hours, or hop-on hop-off bus
Price: free stroll around village
Difficulty: easy to stroll around the village, overall flaat around the waterfront
11 to 13. Funchal Beaches and Pools
11. Praia do Almirante Reis
In the town of Funchal, there are no many beaches.
The main one is Almirante Reis and it is full of pebbles.
But if you want to soak up the sun and jump in the water to refresh yourself, it does work.
12. Lido Promenade and its pools
You can either walk to the promenade from the old town (30 to 40min) or take a cab or public bus.
There is a seafront walking path connecting the Lido area and Praia da Formosa.
The walk offers open views of the ocean, lines of palm trees, "botanical" gardens.
It will also lead you to swimming pools by the sea (private and public).
13. Praia Formosa & Doca do Cavacas Natural Pool
At Praia Formosa, you can enjoy a small sandy beach, a large pebble beach.
It is not really in town, you have to walk along the Lido Promenade and then further to reach it.
But you can also enjoy the natural pools next to it and the tunnel in the rocks tor each the beach.
14 to 17. Museums of Funchal
14. CR7 Museum
Fans of soccer may visit Madeira because it is where the famous player Cristiano Ronaldo was born.
The most visited museums in Madeira is the CR7. It is dedicated to the many trophies he has won throughout his career. And you can learn more about his life from his childhood to his stardom.
Just outside the museum is a statue of him.
limit between old town and Sao Martinho
Mo to Fri – 10am to 5pm
5 €
15. Madeira Story Center
About the history and culture of Madeira – volcanic origins, hydroplanes, attacks from pirates…
Santa Maria area
9am to 7pm
5€
16. Museum of Sacred Art
Inside a 16th century building, sculptures, paintings, gowns from the 15th to the 19th centuries.
old town
Tue to Sat – 10am to 12:30pm / 2pm to 6pm + Sun morning
3€
17. Museu Quinta das Cruzes
18th century villa with collections of arts, ceramics and jewelry
old town
Tue to Sat 9:30am to 3:30pm
3€
and other museums:
Photography museum
Madeira film experience – 30-minute audiovisual experience covering the 600 years of the history and culture of the island
Photography museum (Museu de Fotografia) – Original Photography atelier and collection of Madeira photographic heritage
3D fun art museum – Museum of optical illusions
Museum of Optics – A great collection spanning from binoculars, crazy & tiny 17,5mm film cameras, video projectors, telescopes and even stereoscopic imagery
Henrique and Francisco Franco Museum – Art by the 2 brothers
Casa Museu Frederico de Freitas – 18th-century house museum of collector Frederico de Freitas with decorative arts
Need to rent a car in Madeira?
My tips:
Compare prices on my favorite platform:  

Discovercars.com

– one of the best rated comparison sites!
Choose a car with enough power for the mountain roads
And choose a car not too big, to easily manoeuver
Consider their full coverage option – it for peace of mind!

Book early

to have a large choice of vehicles!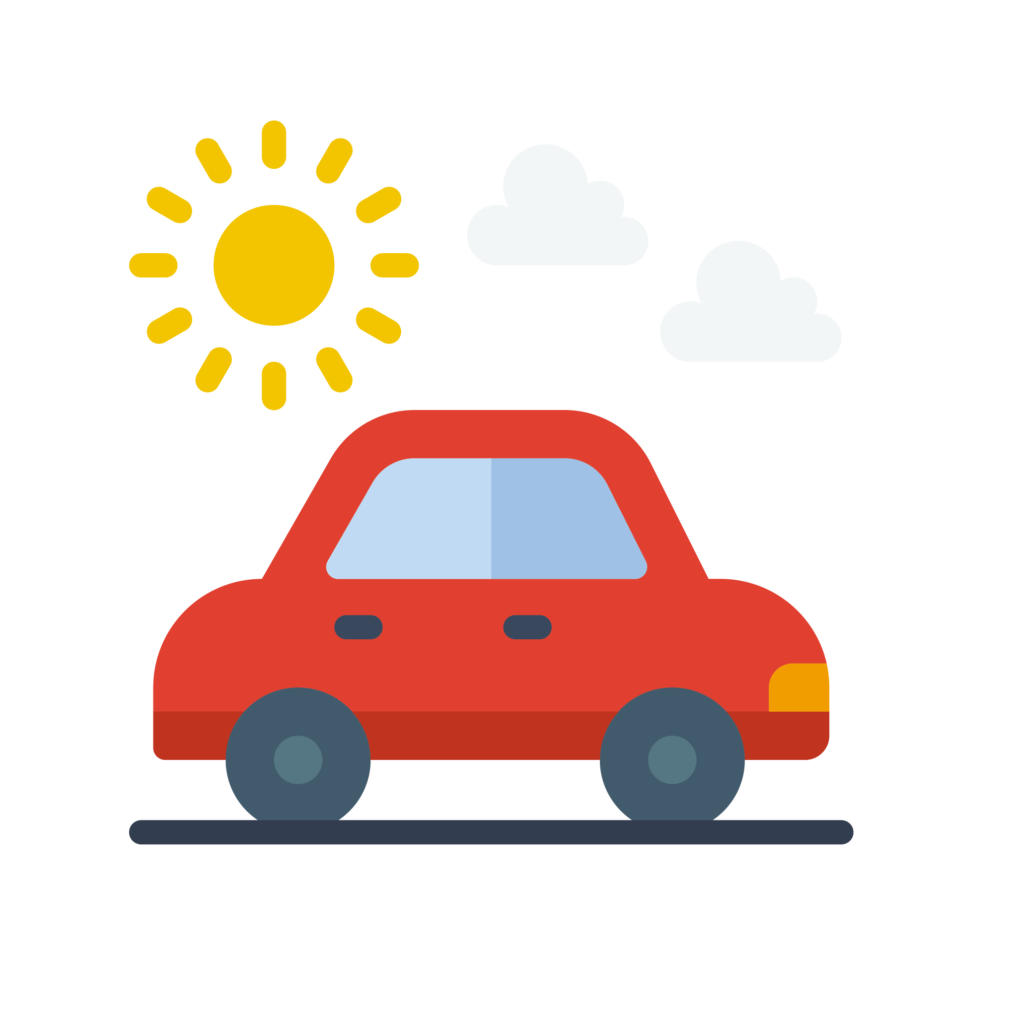 18 to 22. Other churches and monuments
18. Igreja do Sao Pedro
First built at the end of the 16th century, the current Mannerist church has a single nave and 3 side chapels.
Outside, notice the spire at the top of the bell tower.
Inside you will be impressed by the painted wooden ceiling and the ceramic tiles covering the walls from the 17th century from floor to ceiling.
19. Jesuit College
Behind the beautiful Praça do Municipio Square, you will find the church of the Jesuit College.
Initiated by King Sebastian in 1569, the Jesuit college was once the most important buildings on the island.
Today it houses some administrative services, but access to the courtyard is possible.
Free access, donations welcome
10am to 6pm – closed weekends
20. Igreja do Colegio
On the Praça do Municipio Square, you will find the church of the Jesuit College with a separate entrance.
It is the most impressive church on the island, heavily decorated with painted ceiling, tiles and gold.
When it is not Mass time, you can climb the small tower for a view over the square.
Free access – 1€ for tower
mass at 5pm during week
21. Inside court of town hall
The tow Hall was built in 1758 and remodelled in 1940.
It has a square plan with a small interior courtyard. In the middle is a fountain dating back to 1880, moved here form the old fish market.
22. Santa Clara Monastery
With limited opening hours, it is not easy to visit it.
Normally open from 10am to 12pm, except Sundays, you can enjoy a beautiful courtyard and richly decorated rooms.
Sadly it was closed when I arrived…
23 to 24. Other gardens near Funchal
23. Botanical Garden
The Botanical Garden is one of the most beautiful in Funchal.
Located on the Bom Successo Estate it is home to an impressive collection of plants from around the world.
But I recommend spending more time with the plants that you can find only on Maderia and the other Atlantic Islands (about 2000 of them!)
9am to 6pm
7,50 euros
Plan 2h or more if you are fascinated by plants
stairs and slopes
23. Palheiro Gardens
Situated on a hill, about 500m above sea level, the gardens of "Quinta do Palheiro" are famous for their variety of plants and for the beauty of the surroundings.
The original owner, the Conde de Carvalhal, planted many trees on the estate and laid the foundations of the Camellia collection.
Also known as the Blandy Gardens.
9am to 5pm (spring) – closed on weekends
11€
Plan 1 to 2h depending of your interests
outside of town – Access by car or cab
And also…
If you like garde, there is the Municipal Garden in the old town, the Monte Municipal garden near the monte church, the Quinta Jardins to Imperador (but not in a good state).
and more… day trips from Funchal
Funchal is a great location to explore the fantastics island. I strongly recommend you go out of Funchal.
If you rent a car
Check out my articles:
If you visit without a car
You can check out all my favorite tours in Madeira for you to book.
Some of my favorites are:
And the dolphins and whales tours:
Your other options are:
to use the public transportation, which can be slow because of the many stops
or use the taxis, they have touristic routes for set prices.
FAQs
Is Funchal worth visiting?
Although I am more of a nature person, I did enjoy Funchal a lot, especially the old town part.
The buildings are striking and not too tall. There are a lot of trees and a great atmosphere.
It is worth visiting, at least for a day.
How do you spend a day in Funchal?
With one day in Funchal, assuming you are visiting the rest of the island otherwise, I would:
Start early with the market in the morning and the street art of Santa Maria, leave that area before the lunch crowds
Take the cable car at 10am to get to the Monte area
Visit the Monte Palace Tropical garden
Take the sled ride down to town
Stroll around town, visit the cathedral and enjoy the beautiful buildings
Finish the day in one of the great restaurants
When do the Funchal Market open?
The Mercado Dos Lavradores is open Monday to Friday from 8 am to 8pm and Saturday from 7 am to 2pm.
It is closed on Sunday!
The best day is considered to be Friday, because on this day the farmers come from the villages and there is a particularly lively hustle and bustle.
Want to see more of the best Madeira offers?
Planning a trip to Madeira?
Check out my travel guide to help you plan:
And keep track of your own trip!
Want to see more of MADEIRA?
PREVIOUS:
NEXT:
Where to stay in Funchal – best hotels
Inspired? Share it on your favorite platform!