Will the following photos of the Portugal landscapes will make you want it to be your next travel destination? 
Here are 30 pictures of Portugal to convince you that this country will blow you away with:
beaches,
palaces,
medieval villages,
vibrant cities…
The Portugal scenery is mesmerizing! Have a look…
Before my tips + photos, here are my favorites for Portugal:
About the stunning landscapes of Portugal and my photos
Portugal is beautiful. As you will see in the pictures below, it is sometimes hard to believe that the colors and shapes are real (whether the places are natural or man-made). And there is a great variety of landscapes to see:
Cliffs and rock formations,
Sculpted or flat beaches,
Mountains and valleys,
Villages on hills,
Fascinating cities,
Architectural wonders…
I had a hard time limiting myself to only 30 photos, I would like to share many more. And I will do so in my various articles.
So, here is an overview of 30 reasons to add Portugal to your list of next destinations.
1 – Falesia Beach – my favorite Portugal Photo
One of the most extraordinary beaches in Portugal, Falesia is so colorful, you wonder if this is real. And the best part is that there is a promontory offering unobstructed views of the whole beach.
So much color in the Portugal scenery!
Want to see more photos? Head to the Falesia Beach article.
2 – Pena Palace – colorful image of Portugal
The Pena Palace is definitively the most magical of the palaces in Sintra. Located on top of the highest hill, its vibrant colors and shapes contrast with the peaceful surrounding forest.
Want to see more photos? Head to the Pena Palace article.
3 – Walking on fortified walls at Obidos – typical Portugal village scenery
Obidos is a Charming medieval village North of Lisbon. One of the great things to do there, is walk all around on the fortifications. Amazing views!
Want to see more photos? Head to the Obidos article.
4 – Driving in the countryside…
Just driving in the countryside…. so charming!
5 – Castle of the Moors
Ready for some stairs? Hiking the fortifications of the medieval castle of the Moors in Sintra offers magnificent views of the valley, hills and palaces.
Want to see more photos? Head to the Castle of the Moors article.
6 – Ponta da Piedade – classic picture of Portugal
One of the highlights of the Algarve region in South Portugal is the promontory Ponta da Piedade with arches, sea stacks and dramatic views of cliffs.
Want to see more photos? Head to the Ponta da Piedade article.
7 – Porto
Largest city in the North, Porto has a lot of character. There are so many great views of this charming city, it is difficult to tell you which one is the best! Have a look at my article comparing the 2 main cities: Porto vs Lisbon.
All my favorite locations are included (with GPS coordinates, map and tips) in my travel guide eBooks that help you easily plan your Portugal road trip:
8 – Sunsets
No words…
Or just a few – being mostly on a west coast, Portugal offers many stunning landscapes to admire the sunsets. This one was taken on the Algarve coast.
This is a typical picture of Portugal.
9 – Bom Jesus
Bom Jesus, in North Portugal, might be the most famous church in Portugal. Its staircase if quite a unique sight with great perspectives.
Plenty of pictures of the sanctuary and its zigzag staircase in my article dedicated to Bom Jesus do Monte Braga.
10 – Magoito Beach
On the Atlantic coast, not far from Lisbon, the cliffs of Magoito beach are very impressive from the viewpoints as well as from the beach. And can you spot Cabo da Roca (the westernmost point in of Mainland Europe) in the distance?
Another one of my favorite landscapes in Portugal…
Want to see more photos? Head to the Magoito Beach article.
11 – Marvao
Another medieval village on top of a hill. But they all have their own atmosphere. This one is located in the heart of a nature park and offers fantastic views of the surrounding mountains.
Want to see more photos? Head to the Marvao article.
12 – Alcobaça Monastery
Portugal is also the land of monasteries. And they all seem magnificent. This one is Alcobaça with the town main square at the front.
13 – Tres Irmaos beach – typical Portugal scenery in the South
Exploring Tres Irmaos is quite fun, from one cove to another until you reach the double arch. But don't visit at high tide, you might get stuck!
Want to see more photos? Head to the Tres Irmaos beach article.
Need to rent a car in Portugal?
My tips:
Compare prices on my favorite platform:  

Discovercars.com

– one of the best rated comparison sites!
Prefer a compact car for the narrow streets in villages
Consider their full coverage option – it for peace of mind!

Book early

to have a large choice of vehicles!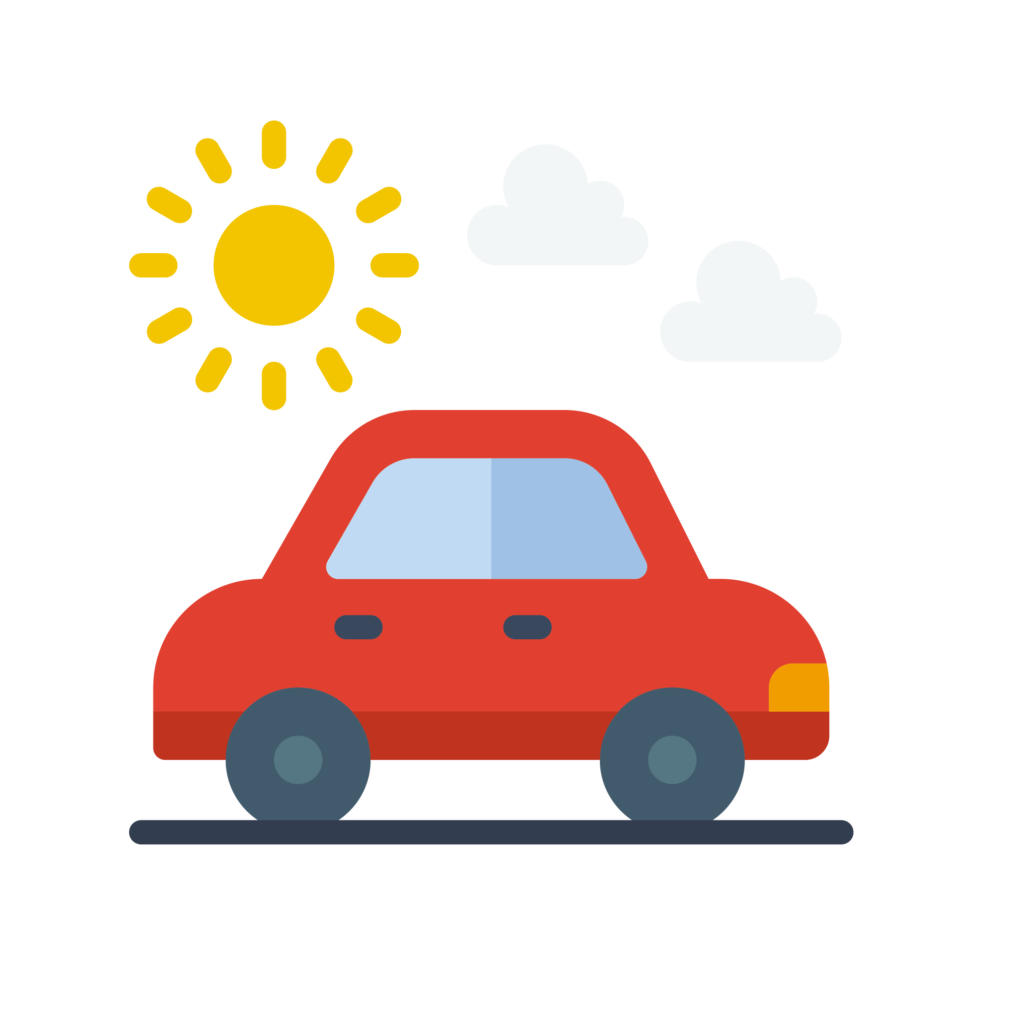 14 – Stairs everywhere!
I have no idea how many steps I have climbed up and down in Portugal. They seem to be everywhere: in the monasteries, in the old buildings in Porto and Lisbon, to reach the beaches…
I don't drink coffee
But I also like other drinks and sweets!
Do you like the free content you find on my blog? All my tips and practical information, without intrusive advertising…

15 – Penada Geres National Park
At the northern border with Spain, Penada Geres is a National Park with its own way of life.
16 – Batalha Monastery
Batalha is one of the most famous monasteries in Portugal. Home of the unfinished chapels and a great example of Manueline style.
Want to see more photos? Head to the Batalha Monastery article.
17 – Monsanto
The funniest place I visited in Portugal. The houses in Monsanto have been built around (and sometimes under) the huge boulders on the side of a hill. Don't miss exploring it! I too many more Portugal photos in this village!
Want to see more photos? Head to the Monsanto article.
18 – Jeronimos Monastery
One of the Unesco sites in Lisbon, discovering the main cloister at the Jeronimos Monastery is worth the queue.
19 – Bussaco palace
Palaces and parks, they seem to be everywhere and all more beautiful than the others. Here the Bussaco palace not far from Coimbra in Central Portugal. In its magnificent park, you can find "fountain stairs" that look magical!
20 – What to do in Portugal – Marinha Beach
Perhaps the most famous beach in Portugal, Marinha is a long beach with many natural sights created by erosion. Some news sites have listed it as one of the most beautiful beaches in the world.
Want to see more photos? Head to the Marinha Beach article.
21 – Zezere Glacial Valley
The highest mountains in Mainland Portugal are in Serra de Estrela. The region also offers beautiful glacial valleys such as the Zezere one near Manteigas.
22 – Monsaraz
White houses and a fort: Monsaraz protected Portugal at the border with Spain with its unique vantage point. Views from the castle are magnificent with the great lake spreading under you.
Want to see more photos? Head to the Monsaraz article.
23 – Aveiro
Some say Aveiro is the Venice of Portugal. Well not really… But it does have waterways inside the city and traditional boats used to transport the salt.
24 – Porto Covo
The coastal section of the Alentejo region has some unique beaches. Porto Covo has a succession of coves with dark cliffs and turquoise water. I could have stayed hours sitting on the benches there.
Where to stay in Portugal?
25 – Lisbon View from the castle
With its many hills, Lisbon has many fantastic viewpoints called Miradouro
Want to see more photos? Head to the Lisbon Castle article or to my Lisbon City Break guide.
26 – Sea caves in the Algarve
The Algarve coast is full of wonders. One of the best ways to see it, is from a boat. Boat tours from Benagil beach will take you to see 30 sea caves including the famous Benagil cave and its dome-shape.
Want to see more photos? Head to the Algarve Caves Boat tour article.
27 – Azulejos
Typical of Portugal, the Azulejos blue tiles are everywhere. But they are particularly present in the Sao Vicente Monastery in Lisbon. They even have some with the fables from La Fontaine
28 – Douro Valley
No tour of Portugal is complete without exploring the famous Douro valley where they grow the grapes to make Port Wine. Best seen in Autumn when the harvest takes place.
29 – Egg tarts
Portugal is really good at dessert making (not as much as France, lol French girl speaking but really good). And I love egg tarts so much!
This is not a landscape but a sight I love!!!
30 – Port Wine
And then, you can just enjoy it…
Want to know more about Portugal? Check out Claudia and Jorge's 30 interesting facts about Portugal.
Want to see more of the best Portugal has to offer?
Planning a trip to Portugal?
Check out my travel guide to help you plan:
And keep track of your own trip!
PREVIOUS:
NEXT:
Inspired? Share it on your favorite platform!