Should you visit the Blue Lagoon Iceland ? It is worth it?
This article will give you facts and Blue Lagoon reviews to help you decide if you want to visit.
And if you do, I am sharing some practical tips to take care of your hair and what to do if you do not want to pay for entry.
Before my tips + photos, here are my favorites for Iceland: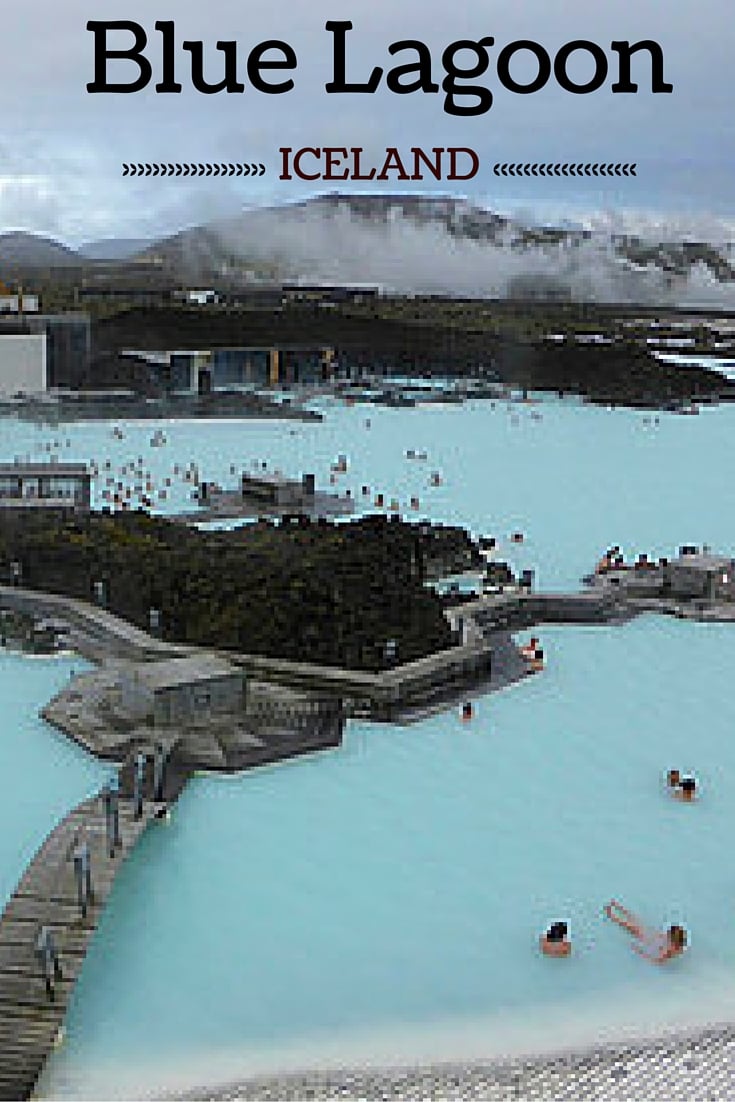 About the Blue Lagoon in Iceland: water, health benefits…
Not far from the capital city Reykjavik, the Blue Lagoon (Icelandic: Bláa lónið) geothermal spa is the most touristic place in Iceland. This man-made lagoon is fed by the water output of the geothermal power plant nearby. This geothermal seawater is known for its healing effect and active ingredients such as minerals, silica and algae.
Origin of the water at the Blue Lagoon
The geothermal seawater comes from 2,000 meters beneath the surface and travels through porous lava. The superheated water is vented near a lava flow and used to run turbines that generate electricity. Then the steam and hot water passes through a heat exchanger to provide heat for a water heating system. Then the water is fed into the lagoon for recreational and medicinal users to bathe in.
Health and Blue Lagoon water
The Blue lagoon holds six million liters of geothermal seawater, which is renewed every 40 hours. "Common" bacteria do not thrive in this ecosystem, thus additional cleansers such as chlorine are not needed.
The waters, whose temperature reaches 37–39 °C (98–102 °F), are rich in minerals like silica and sulphur. The silicate minerals are the primary cause of that water's milky blue color. It is reputed to help some people suffering from skin diseases such as psoriasis.
BOOK one of the tours with the Blue Lagoon
Is it worth a visit? Blue Lagoon Iceland Reviews
Is the Blue Lagoon worth it? My own review
If you like spas, jacuzzis and the likes, then yes, it is worth it.
The pool is quite large, so even with lots of people, it is not overwhelming. And soaking in those water is quite a unique feeling.
Plus they have a lot of packages you can add with drinks, spa treatments etc.
It was great to relax all my muscles after a long day of walking but I must admit, that I was not a fan of the oily impression you get on the skin while in the water. But I am not a spa person…
And know that it is not a place to swim or have fun in the water… and it is very popular, so you won't enjoy it alone.
It really depends on what you are looking for…
Other reviews of the Blue Lagoon… to give you other perspectives.
For those wondering if they should really spend that much money on it, let me summarize the Blue Lagoon Reviews for you (TripAdvisor has around 20,000 at the moment I am writing this).
There are 3 main types of reviews:
"BEST DAY EVER" REVIEW
Most reviews (70%) just rave about the place. Maybe because of the weather, everyone really enjoys the warm bath. All find the Blue lagoon very relaxing. Some book a premium package with massages that they find weird as they are floating but definitively a unique experience
"WORTHY TOURIST TRAP" REVIEW
25% of the reviews acknowledge the many tourists and high prices issues of the Blue Lagoon Iceland, but still recommends a stop there as a unique experience. Complaints include: high price of entry, high price of extra towel, prices at the bar, queue at the entrance, number of tourists.
"THIS IS SO OVERRATED" REVIEW
For 5% of people the blue water experience do not compensate the huge number of tourists, the high prices and the proximity to the power plant. They find it a stressful expensive warm bath.
BOOK one of the tours with the Blue Lagoon
Planning tips and Map – Blue Lagoon, Iceland
Where is the Blue Lagoon located – map
It is located in a lava field in Grindavík on the Reykjanes Peninsula,
South west of Reykjavik
Keflavík International Airport to Blue Lagoon = 20min drive – 20 km (12 miles)
Reykjavík to Blue Lagoon = 40min drive – 40 km (24 miles)
Below is a map to help you get oriented:
All my favorite locations are included (with GPS coordinates, map of region and planning tips) in my travel guide eBook to help you easily plan your Iceland road trip (for 5 days, 7 days, 10 days, 14 days…)
How to get to the Blue Lagoon
Easy drive from Reykjavik
Well indicated
If you don't want to drive, you can book a transfer + ticket from Reykjavik – Check out options
Many companies offer tours with a stop at the Blue Lagoon – Check out options
Need to rent a car in Iceland?
My tips:
Compare prices on my favorite platform:

Discovercars.com

– one of the best rated comparison sites!
Prefer a compact car for the narrow streets in villages
Consider their full coverage option – it for peace of mind!

Book early

to have a large choice of vehicles!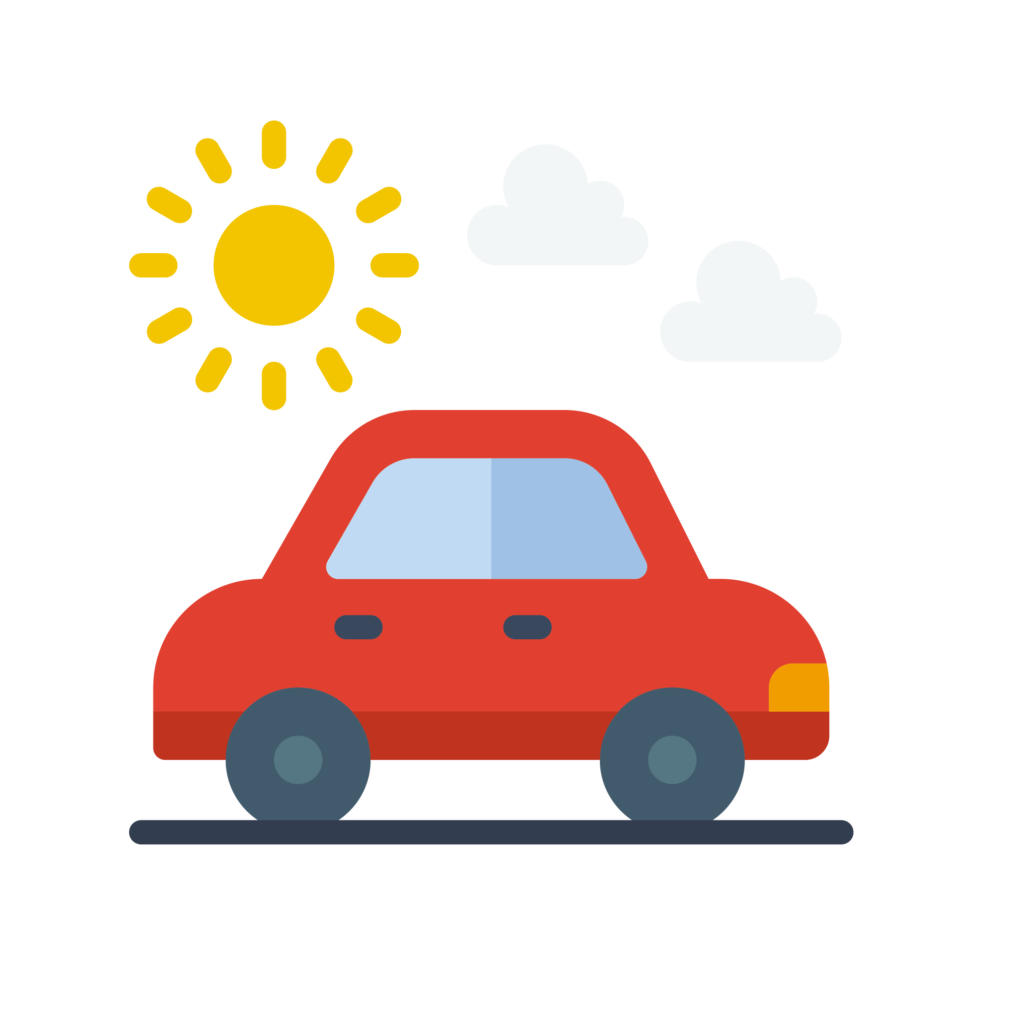 Where to stay near the Blue Lagoon
Luxury Hotel: The Retreat at Blue Lagoon Iceland – if you want the full volcanic experience in luxury, this is you best bet – see photos and availability
Otherwise, you can stay in nearby Keflavik which is only 20min away by the water – see best rated accommodations
But Reykjavik is also a good option. A 40min drive is not long and the capital city is great with lots to do and great restaurants – see best rated accommodations
Where to stay in Iceland?
Tips and things to do at the Blue Lagoon Spa
Behavior and Activities
Shower is required before and after bathing
Do not keep jewelry except gold (silver will turn black)
There were pots with silica mud to rub on your face or body that we used free of charge.
Temperatures differed in various areas. Be careful it can be very hot in some spots
There is a spot with a hot waterfall
There is a bar in the middle of the pool where you can buy a drink
The Blue Lagoon Iceland is a spa – you can book massages and other spa treatments
"Blue Lagoon Hair" – Taking care of your Hair at the Blue Lagoon
Shower is required before and after bathing
There is shampoo and conditionner in the showers, haidryers and all in the changing rooms
If you plan to wet your hair in the Blue Lagoon water, be aware that they are going to be hard for a few days even if you wash.
1st option to counteract: do not wet your hair, of course 🙂
2nd option: place and leave conditioner on your hair before going in the Blue Lagoon water and condition after washing when going out
Equipment
Towels and bathrobes can be rented while purchasing your entry. However once there are all aligned on the racks, people get mix up and might take yours… You are allowed to brng in your own.
Everything is managed with a wrist band with a chip – the open/close lockers, the recording when you purchase a drink etc. You pay extras upon getting out.
There were decent hairdryers and a 'vanity' area in the ladies changing room.
Other
Apparently there is one thing to be aware of with the "Premium Package". The advertised included meal at the Lava Restaurant is actually a credit towards a meal and it is quite an expensive restaurant.
I don't drink coffee
But I also like other drinks and sweets!
Do you like the free content you find on my blog? All my tips and practical information, without intrusive advertising…

Alternative to the Blue Lagoon: Secret Lagoon, Myvatn Baths
If the touristic aspect and prices are not for you, you can:
Enjoy a similar yet more intimate experience at the Myvatn Nature Baths in North Iceland
Enjoy the hot waters of the Secret Lagoon on a tour of the Golden Circle Iceland
Head in the Central Highlands for a dip in the hot spring of Landmannalaugar
And there are many other natural hot springs around Iceland
Blue Lagoon vs Secret Lagoon
Both experiences are completely different.
If you are looking for warm waters, for a geothermal bath, then the Secret Lagoon can satisfy you. Especially as it is on the Golden Circle, easy to stop at at the end of the day.
However, if you really want to see the Milky Blue waters and have a more luxurious experience, head to the Blue Lagoon. There is no comparaison…
Get your ticket for the Secret Lagoon
Blue Lagoon vs Myvatn baths
The Myvatn Baths are more similar to the Blue Lagoon. The water is also milky Blue and you have ammenities.
However it is still less luxurious than the Blue Lagoon. Plus, it is on the other side of the island, in the North!
The area is great for hiking, so it is quite enjoyable to go relax after a long day of exploring, especially in WInter.
Get your ticket to the Myvatn Nature Baths
Plan your trip to Iceland this Summer:
Walking around the Blue Lagoon
You can watch the blue water without paying for the entry (even when not bathing, there is a cost to enter the complex). But just before entering the building, on your left, you can go for a short walk along some milky blue water.
The water is not as hot and you cannot bath but I really enjoyed the contrast of the blue with the natural surrounding rocks.
Want to see more of the best Iceland has to offer?
Planning a trip to Iceland?
Check out my travel guide to help you plan:
And keep track of your own trip!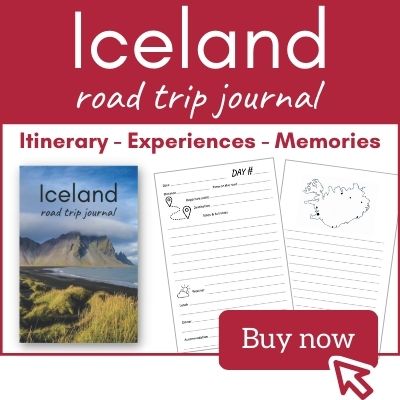 Want to see more of Iceland's beauty?
PREVIOUS LOCATION:
NEXT LOCATION:
Inspired? Share it on your favorite platform!