Port de Soller is one of the most beautiful towns in Mallorca.
You can stay there for your vacation or just visit for the day.
In both case, have a look at my list of the best things to do in Port de Soller: beach, walk, village, excursion, viewpoint…
Before my tips + photos, here are my favorites for Mallorca:
Why visit? Best things to do in Port de Soller
Is Port de Soller worth visiting?
Yes, Port de Soller is worth visiting. It offers a perfect combination of seaside beauty and historical heritage.
It has a pristine, almost enclosed bay surrounded by the tall mountains of Tramuntana.
A 100+ year old historical tram also runs across the town connecting it to Soller.
Before the tunnel, the town was really isolated and so it's charm was somewhat preserved from the overdevelopment.
What is Port de Soller famous for?
Port de Soller is famous for:
its historic tram
its magnificent bay with the scenic backdrop of the Tramuntana mountain range
Its seafront restaurants and cafés
Top 5 things to do in Port de Soller
I will introduce the 27 best things to do in Port de Soller in greater detail later in this article.
Here's a quick list of the top 5 things to do:
Stroll around the seafront
Enjoy lunch with view
Get up to the lighthouse Far de Cap Gros and admire the special view with the Tramuntana mountains
Take the historic wooden tram to Soller
Do the short drive up the mountains to the village of Fornatlutx
Soller vs Port de Soller
Soller is an inland town. It has a historic old town charm.
On the other hand, Port de Soller is a seaside port area that's more modern and touristy.
The distance between the two is only about 5 kilometres.
About the name
Port de Soller literally translates to the Port of the town of Soller.
True to its name, Port de Soller is the primary port and harbor of the Soller region in Mallorca.
Planning Tips & Map – Port de Soller, Mallorca
Where is Port de Soller located? Map
Port de Soller is located on the northwest side on the Mallorca island about 5 km away from Soller.
It is separated from the rest of Mallorca by the Tramuntana mountains.
Palma de Mallorca to Port de Soller = 40min drive
Alcudia to Port de Soller = 1h drive
Cala d'or to Port de Soller = 1h30 drive
Below is a map to help you get oriented:
All my favorite locations are included (with GPS coordinates, maps and tips) in my travel Guide eBook that helps you easily plan your Mallorca road trip:
How to get to Port de Soller
By car
Port de Soller is easily accessible by road.
From Palma it takes about 40 mins to reach Port de Soller
Take the tunnel road through Soller.
By train
There are multiple daily trains between Palma and Soller. The train takes about 30 mins.
The train between Palma and Soller is a historic train offering stunning mountain views.
From Soller, take the historic tram to Port de Soller. The tram takes 20 mins.
By organized tour
Most organized tours are day trips from Palma.
A typical tour takes you to Soller, Port de Soller and Sa Calobra. Some day trips even include Valldemossa.
Day trips that also add boat trips to Sa Calobra Cove are available.
Need to rent a car in Mallorca?
My tips:
Compare prices on my favorite platform:

Discovercars.com

– one of the best rated comparison sites!
Don't choose a car too large, since some roads are very narrow
Consider their full coverage option – it for peace of mind!

Book early

to have a large choice of vehicles!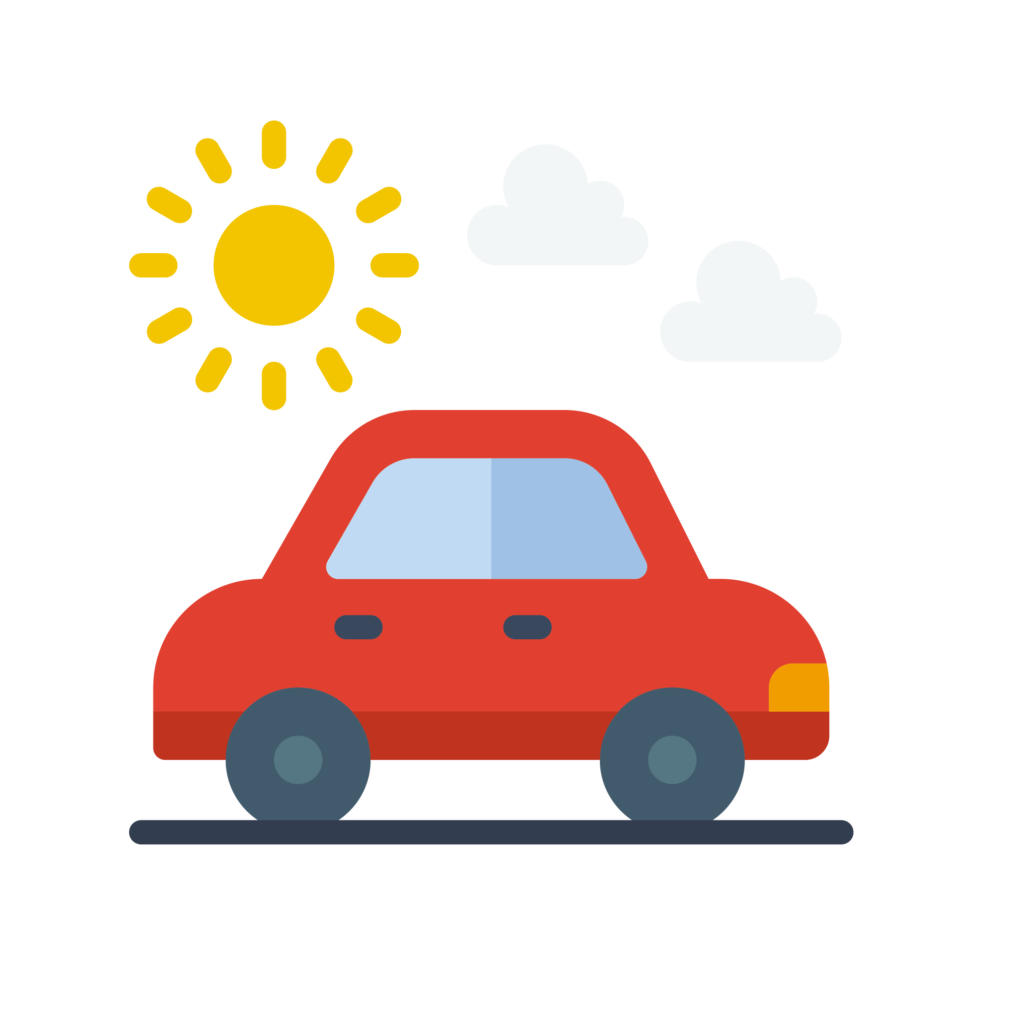 Parking in Port de Soller
Finding a place to park in Port de Soller is difficult.
There are several large carparks but they get full by midday
Some of the main carparks are: Puerto de Soller carpark, Parking Lepanto, Parking Marina.
Street parking is often available on the big road going from Soller to Port de Soller.
Blue parking spots on the street are regulated. You can only park for a limited period of time.
Visit Tips
Port de Soller is a flat beach town. It is easy to walk around the town.
The town gets very crowded as lots of people stay there. Plus, lots of day trippers visit.
If travelling by car, reach the town early to be able to park.
Most of the viewpoints are slightly outside the town and walking up to them involves a bit of a climb.
Where to stay in Port de Soller
Best areas to stay in Port de Soller
You have 3 main areas to stay in Port de Soller
All around the seafront of course – where you will enjoy mountain and sea views
Soller town, a little inland with cheaper accommodations
To the North of the harbor – with a hill to climb
Hotels and Accommodations in Port de Soller
Where to stay in Mallorca?
#1 to 10 – Highlights of Port de Soller and Soller
#1 – Stroll around the beaches and harbor
Natural harbour isolated at the foot of the Tramuntana mountains, Port de Soller is very picturesque.
Before the tunnel, it was really isolated, so it was somewhat preserved from the overdevelopment.
The bay is bordered by sandy beaches.
You can easily walk all around the bay with stunning views in every direction.
However, the entire seafront area is now only touristic with restaurants, bars and souvenir shops.
#2 – Admire view from harbor
Go all the way to the harbor for some scenic views along the way.
It is also a great spot to see the city and the Tramuntana mountains in the background with its peaks.
#3 – Take the historical tram or watch it drive by
The historical tram is one of the main and the most popular attractions of Soller.
The historic tram is one of the oldest trams in the world. It started in 1912.
It continues to be used by locals and tourists to commute from Soller to Port de Soller.
Its total journey time is about 20 minutes and the route takes you through
Soller's historic city center
Its mountaneous lands
the beach town
It is quite crowded during the day.
If you can't travel on it due to the crowd, it is best to watch it drive by.
Check the train and trolley timetable here
#4 – Eat ice cream
Along the bay, you will find lots of great ice cream stops.
It's the perfect way to beat the heat (in summers) and take in the views of the beach town.
(Can't believe I forgot to take a picture)
#5 – Have lunch
Port de Soller is a great place for lunch.
Many organized tours also stop here for lunch.
It has a wide variety of restaurants most with great views of the sea.
There also delicious restaurants in the charming streets in Soller.
Top rated restaurants include:
Kingfisher restaurant (excellent view)
Restaurante Agapanto Flor del Amor
Bon VI
Restaurante Luna 36
#6 – Visit Sant Bartomeu, the Soller church and Soller town center
Soller is full of cobbled stone streets and alleys.
The center is Plaza de la Constitucion with the most iconic church on the island: Sant Bartomeu.
Admire the impressive façade of Sant Bartomeu church.
The original church was built in the 13th century and its entrance was from the side.
The church, as seen today, was designed by Joan Rubió.
Its façade using the gray Soller limestone is unique and particularly attractive.
The present church design showcases a blend of Romanesque Gothic style and Art Nouveaux.
#7 – Far de Cap Gros
Enjoy fantastic views of Port de Soller with the Tramuntana mountains in the background.
You can see the lighthouse all along the way. But access to the lighthouse is prohibited (take a picture through the gate).
The best part of the route are the views which are even more spectacular at sunset.
To get here, take a 2km narrow road from West Port de Soller. There are few parking spaces along the way.
But it is best to walk along the road from Playa d'en Repic. Es Far del Cap Gros is also a stop on hiking trails to Refugi de Muleta.
There are no cafés or restaurants along the way.
#8 – Museu de la Mar
This museum is located in an old chapel – St. Catherine of Alexandria.
It is a tiny maritime museum. You can understand the significance and history of Mallorcan fishing and commerce.
The audio-visual rooms enhance the experience of visitors.
It is also an excellent place to take in the views of the bay.
Opening hours:
Wednesday to Saturday: 10 am to 2 pm, 5 pm to 8 pm, and Sunday 10 am to 2 pm (Summer)
Thursday to Saturday: 10 am to 3 pm, Sunday 10 am to 2 pm (Winter)
#9 – Watch sunset
Port de Soller is facing west.
In the Summer months, the sun sets in the middle of the bay.
Therefore, it is considered one of the most romantic places in Mallorca.
#10 – Can Prunera
Can Prunera is a contemporary art museum in Soller.
It is housed in an art nouveaux mansion. The building itself boasts of architecture worth admiring.
The museum is closed now but the building still hosts interesting art exhibitions.
It's a great place for art-lovers to spend an hour when in town.
I don't drink coffee
But I also like other drinks and sweets!
Do you like the free content you find on my blog? All my tips and practical information, without intrusive advertising…

#11 & 12 – Port de Soller beaches
#11 – Platja de Soller
This is the main beach in Port de Soller.
It is located along a touristy sea front full of restaurants, bars and cafés.
It is a long sandy beach ideal for lazy strolls.
You will find plenty of umbrellas, sun lounges here.
The water is calm and good for a swim.
#12 – Platja den Repic
This beach is located towards the South of the Soller bay.
It is a family-friendly beach.It is mostly sandy with a few pebbles.
The views of the surrounding mountains add to its charm.
Even here, you will find a boardwalk full of restaurants and cafés.
#13 to 16 – best attractions near Soller
#13 – Fornalutx
Fornalutx is one of the most beautiful preserved villages in the Serra de Tramuntana, and one of the most beautiful villages in Spain.
Located above Soller, it is niched in the mountains offering views of Puig Major, the highest peak in Mallorca.
Its stones houses, narrow alleys going uphills and staircases are full of charm.
Free access – plan 1h to explore
Only a couple of small carparks, so parking is difficult.
Things to see:
The many stone houses that are well maintained
The views of Puig Major (1447m)
The church Nativitat de la Mare de Deu (built 1230 to 1639)
The Can Carbona from the 16th century with its defensive square tower from the 17th.
The many charming alleys
#14 –Mirador ses Barques
Mirador ses Barques is yet another famous viewpoint near Port de Soller.
From this viewpoint, you can see the Port de Soller, its bay and the surrounding hills.
The place can be accessed by car. It is about 15 mins away from the Platja de Soller.
There is a small carpark nearby. But be prepared to climb a few stairs to reach the viewpoint.
To get the most of the scenic beauty of Soller, hike up to this place. From the town, the total round distance of the trail is about 10 kms.
The hike is slightly steep. Wear good hiking shoes.
#15 – Walk to Torre Picada
This historic watchtower is located further north of Port de Soller.
The tower is a 45 min walk one way with a few portions of steep climb.
The historic tower was built in the 17th century to protect the region from attacks.
It continued to be used until the 19th century.
Even though you can't enter the tower, visit this historic spot for the fantastic views from the top.
#16 – Village of Deia
Deia is a charming village in the Tramuntana that has attracted many artists.
On one side you can enjoy sea views and on the other, mountain views.
Typical stone houses built on a hill and along a ravine. It has been inhabited since prehistoric times. It was already called 'ad Daia' i.e. 'the village' during the 8th century.
It is only 20 min away by car from Port de Soller.
Only a few small carparks along the main road, parking impossible at lunch time
Things to do :
Take time to explore the little alleys up and down the hill.
The tiny stone bridges
The old washing area, water reserve and spring
The Mirador des Canons at the top
The Sant Joan Baptista church from 1497 – with the bell tower inside an old defense tower
#17 to 21 – best excursions from Port de Soller
#17 – Sa Calobra by boat or road
Sa Calobra is the most unique beach in Mallorca, one of the most scenic.
No fun white sand beach but an impressive valley with the estuary of Torrent de Pareis.
A short, wonderful walk along the cliffs and through tunnels leads you to this hidden beach with pebbles.
Plus the drive down the Tramuntana mountains to reach is one of the best on the island with hairpins and a great view from the mountain pass.
See more info and photos.
#18 – Son Marroig
Between Valldemossa and Deia, the estate of Son Marroig offers incredible views of the rugged coastline.
The oldest part of the estate is from the 15th and 16th century. And it has been updated in the 19th century by the Austrian Archduke Ludwig Salvator.
It has become famous as the most romantic spot in the island with the white marble pavilion overlooking the cliffs and gardens.
30min drive from Port de Soller
Price: 4 euros
Plan 1h for house and garden
Hours: Mon to Sat 9:30am to 2pm & 3:30pm to 4:30pm – Closed Sun
#19 – Monestir de Miramar
This Monastery, niched between sea and mountains, has been occupied by various religious orders since the Middle Ages.
In 1872, it was purchased by Austrian Archduke Ludwig Salvator who invited artists, intellectuals and royals to stay there.
The building, church, garden and park are picturesque and peaceful.
35min drive from Port de Soller
Plan 1 to 2h (f you explore the entire park)
Hours: Mon to Sat: 10am to 5:45pm (Summer and maybe Autumn)
Price: 3€
#20 – Valdemossa
The mountain village of Valldemossa became famous in 1839 when George Sand and Frederic Chopin stayed for a winter.
At an altitude of 400m (1312ft), the village is full of charming streets with old stone houses. Locals decorate with lots of vegetation highlighting the character.
45min drive from Port de Soller
Carpark for a fee (cash only) – parking can be difficult midday
Plan half a day
Things to see and do:
The main square & the garden King Juan Carlos behind
The Royal Charterhouse (Carthusian monastery) – origin in 1399 and the King Sancho Palace — website
Chopin Museum – website
Explore the alleys in the village to find some beautiful gems
Note – opening hours are not always applied as written
#21 – Lluc Sanctuary
Monastery and pilgrimage site in the Tramuntana mountains.
Pilgrims have visited since the 13th century when a sheperd boy discovered a wooden statue of the Virgin ('La Moreneta'). It is now encrusted with precious stones.
Nowadays the monastery has been transformed into a hotel. But the place is famous for its spiritual energy.
1h drive from port de Soller
Visit is free – Carpark for a fee (6 euros / day)
And of course, further way, you can visit
Plan your trip to Mallorca:
#22 to 27 – Activities to enjoy in the vicinity
#22 – Cycling
The best cycling routes in Mallorca are in the Tramuntana mountains.
So you're right in the middle – but all rides will start with some steep climb.
You can take round routes through Sa Calobra, Cala Deia and other scenic Mallorcan locations.
#23 – Hiking
There are many hiking routes that go through Serra de Tramuntana to various locations around Port de Soller.
A route that's popular is the GR221. It is also called the dry stone terrace route.
You will pass along many mountain villages and viewpoints like Far de Cap Gros on this route.
The route uses ancient narrow pathways that add to the appeal of the hike.
#24 – Stand-up paddle
A great way to enjoy the Mediterranean waters is by trying out stand-up paddle.
There are many options of Stand-up paddle for both paddling newbies as well as experienced paddlers.
You can watch a beautiful sunset from your paddleboard, take a SUP class or even try SUP yoga.
#25 – Diving
There are many local diving centers that provide diving lessons and diving tours.
The clear waters along the Serra de Tramuntana offer excellent visibility.
You can see unique under water rock formations of the Serra as well as some lovely cuttlefish and octopus.
Some companies even arrange night diving trips.
#26 – Bars in Port de Soller
There are many nice bars along the bay and close to all the main beaches in Port de Soller.
The bars are a great place to try a cocktail and watch the world go by. But they are not as loud as the bars in Palma.
Some of the top-rated bars in Port de Soller are
Mini Bar
Albatros
Sa Talaia Pool Bar
#27 – Enjoy one of the events
Several events take place in Port de Soller, throughout the year. This could add to your stay:
Classic Music Festival of Port de Soller in Autumn
Festa de Nostra Senyora de la Victòria in May
Soller´s patron saint day, Saint Bartholomeu on 24th August
…
FAQs
How is the nightlife in Port de Soller?
While there are plenty of bars and pubs in Port de Soller, the nightlife of the town is not as loud or raucous as other Mallorcan towns like Palma.
You can visit a bar for a casual chat with friends or a romantic time with your partner. But your options for disco or karaoke are limited
Is Port de Soller expensive?
Port de Soller has restaurants and hotels in all price ranges. But over the years, it has grown into a popular tourist hub.
So the prices of hotels, food and drinks here will be on the higher end compared to other Mallorcan destination.
Is Port de Soller safe?
Port de Soller is safe.
Like all touristic area, watch out for pickpockets, especially in crowded areas.
But otherwise, the town is safe for all types of tourists.
Is Port de Soller walkable?
Very. You can walk all around the waterfront.
But once you get away, it can be a steep climb.
Are Soller and Port de Soller the same?
No. Soller is a small inland town about 15 minutes away from Port de Soller.
Port de Soller is a harbor and the main port of the region of Soller.
Want to see more of Mallorca?
Planning a trip to Mallorca?
Check out my travel guide to help you plan:
And keep track of your own trip!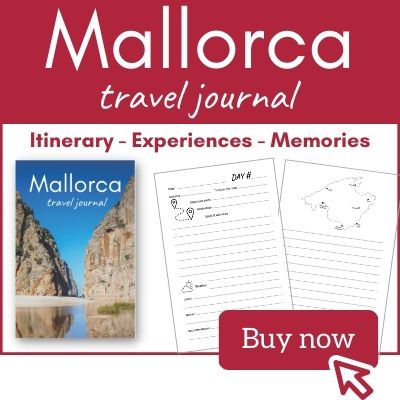 PREVIOUS:
Sa Calobra – road, beach, tips
NEXT:
Cap de Formentor (road, beach, lighthouse…)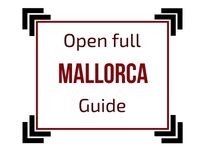 Inspired? Share it on your favorite platform!