Declared World Heritage by Unesco in 1988, the necropolises of Al-Ayn and Bat (along with Al-Khutm) are the best preserved necropolises from the Bronze age. The tombs structure and their history makes those sites fascinating.
Below is my guide to help you plan your visit.
Before my tips + photos, here are my favorites for Slovenia:
Beehive tombs in Oman – Unesco sites
Oman has 5 registered Cultural Unesco heritage sites:
the Aflaj irrigation system which you can see in Birkat al Mawz (added in 2006)
The ancient city of Qalhat (added in 2018)
The archeological sites of Bat, Al Khutm and Al Ayn (added in 1988)
the Bahla fort (Oman has a lot of impressive forts – see my article) – added in 1987
The Land of Frankincense in the South around Salalah (added in 2000)
I personally think that the Beehive tombs are the most fascinating:
Bat, al-Khutum and al-Ayn are 3 archaeological complexes of tombs built during the 3rd millennium BC. Located in the Hinterlands of Oman, the are the remnants of life during the Bronze age.
I visited only Bat and al-Ayn. Bat is a large area with 100 graves spread over it whereas al-Ayn is a smaller necropolis with incredible background mountains.
And more of those tombs in beautiful landscapes can be found on the Salmah Plateau (4WD off road access only) – see my article.
PLANNING TIPS – Al-Ayn and Bat
Getting to and visiting the Bat site
Ibri to Bat = 25km – 30min drive
Nizwa to Bat = 1h50
Near Maqabil
There is no official entrance at the moment. Just find the hole in the fence with the small sign saying it is an archeological site
Getting to and visiting the al-Ayn site
22 km East of Bat
On the road 21 between Ibri and Bahla, 36km from Ibri turn North.
Ibri to Al-Ayn = 50min
Nizwa to Al-Ayn = 1h10
The al-Ayn tombs can be spotted from the road.
You will have to park next to the road and walk through the river bed and between farms to reach the tombs.
No facilities
GPS coordinates, easy-to-plan maps and practical info in my travel guide eBook:
Be overwhelmed by the beauty, not the planning!
Need to rent a car in Oman?
My tips:
Compare prices on my favorite platform:

Discovercars.com

– one of the best rated comparison sites!
Choose a car with enough power for the mountain roads
Consider their full coverage option – for peace of mind!

Book early

to have a large choice of vehicles!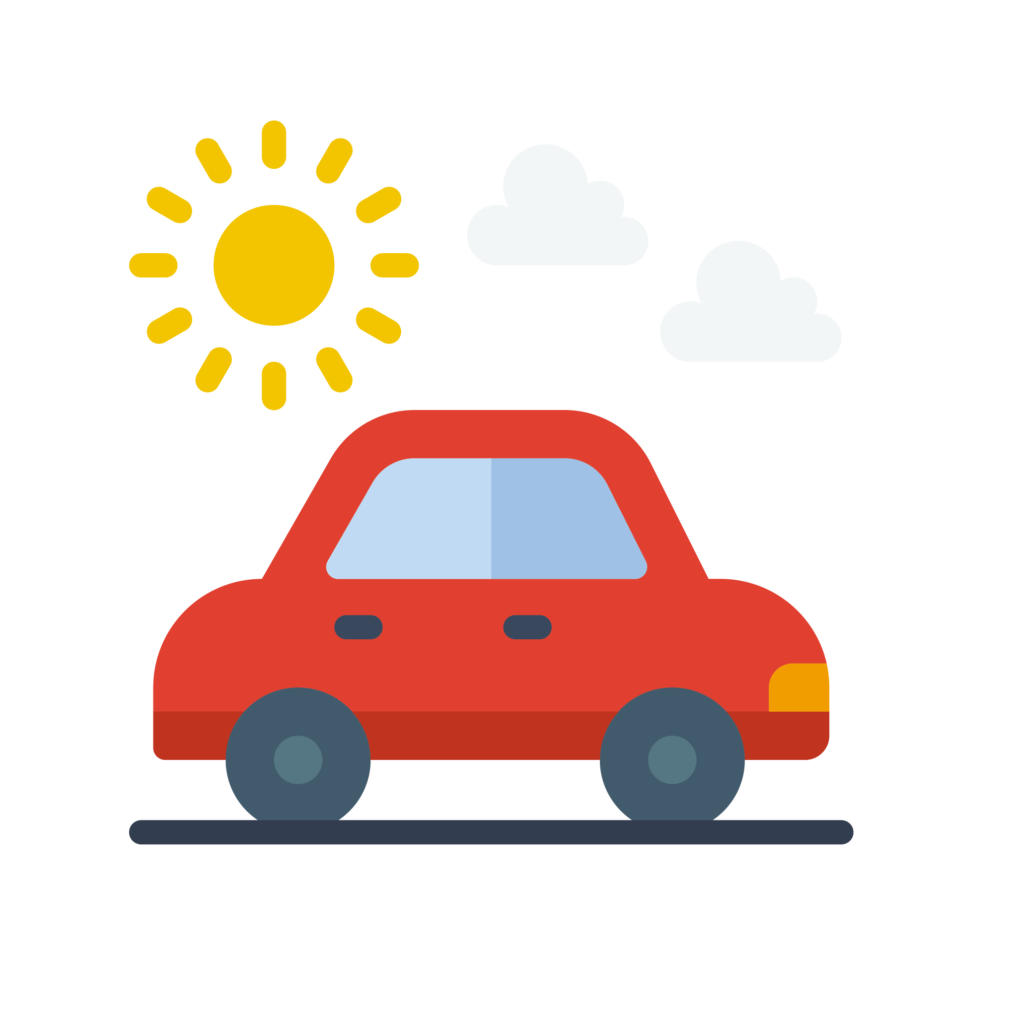 Which site to visit
The most famous site is Bat due to the high number of tombs. However my favorite was al-Ayn because of their state of preservation and the surrounding landscape.
Archeological sites
Please be respectful and do not pick any rocks or damage anything. Those are 5000 years old.
Accommodations
You can stay in Nizwa or Ibri
Where to stay in Oman?
My favorites on a road trip:
Unesco site of Al-Ayn, Oman
Al-Ayn is an important group of beehive tombs. It was my favorite.
There are 19 tombs aligned on top of a hill. Some of them are well preserved.
Most of them are small and comprised of only one chamber. They were built with stones cut regularly. Archeologist Sandro Salvatori estimates that they can be receive 30 bodies.
As you approach the site you will spot those small circular shapes on a hill ridge. Cross the wadi and the farm to reach the path (10 min walk from the road).
I don't drink coffee
But I also like other drinks and sweets!
Do you like the free content you find on my blog? All my tips and practical information, without intrusive advertising…

I really enjoyed this location because of the combination of history and nature. In the backdrop is the magnificent mountain of Jebel Misht.
The scenery is absolutely fascinating. I had a hard time leaving.
Archeological site of Bat, Oman
Bat is the biggest site. Here you have bigger beehive-tombs with multiple chambers. They could receive 200 bodies. Some of them are being restored.
The particularity is that they had white stones in the area so some are white towers.
I had seen many tombs by the time I reached this site and did not wander to find more of them.
If you use the GPS coordinate on my eBook on Google Earth you will see the fence and some of the circular shapes from the tombs.
If you love such sites, have a look at all the Unesco World Heritage sites that Gary from Everything-Everywhere visited. It is quite impressive!
Want to see more of Oman?
Planning a trip to Oman?
Check out my travel guide to help you plan:
And keep track of your own trip!
Want to see more of Oman's beauty?
PREVIOUS LOCATION:
NEXT LOCATION: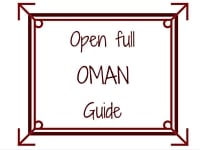 Inspired? Share it on your favorite platform!