Between visits to the Border's Abbeys, take the time to drive on a small road to discover the scenic landscapes around River Tweed.
Stop at the magnificent viewpoint known as Scott's View Scotland before continuing to maybe visit the isolated and peaceful Dryburgh Abbey.
Below is my guide to plan your visit.
Before my tips + photos, here are my favorites for Scotland:
Why visit Scott's View in Scotland?
Scott's View is one of the most beautiful viewpoints in Scotland.
It is one of the best locations to visit in the South of Scotland, in the region called the Borders.
The views are quite different from the Highlands, but still fascinating. If you want to see more Scottish landscapes, check out my selection of pictures.
Have a look:
More photos after the planning tips.
PLANNING TIPS & Map – Scott's View, Scotland
How to get to Scott's View location
On B6356, off A68 – between Melrose and Dryburgh Abbey
In the Bemerside, Borders area
5 min drive from Dryburgh Abbey
10min drive from Melrose Abbey
20min drive from Jedburgh Abbey
Below is a map to help you get oriented:
The GPS coordinates and location on a practical map are available in both my Travel Guide eBooks. They help you easily plan your Scotland Road Trip:
Visit Tips
Just a few parking spaces at the viewpoint (see next section)
No facilities
Free access
Where to stay nearby?
Need to rent a car in Scotland?
My tips:
Compare prices on my favorite platform:

Discovercars.com

– one of the best rated comparison sites!
Prefer a compact car for the single-lane roads
Consider their full coverage option – it for peace of mind!

Book early

to have a large choice of vehicles!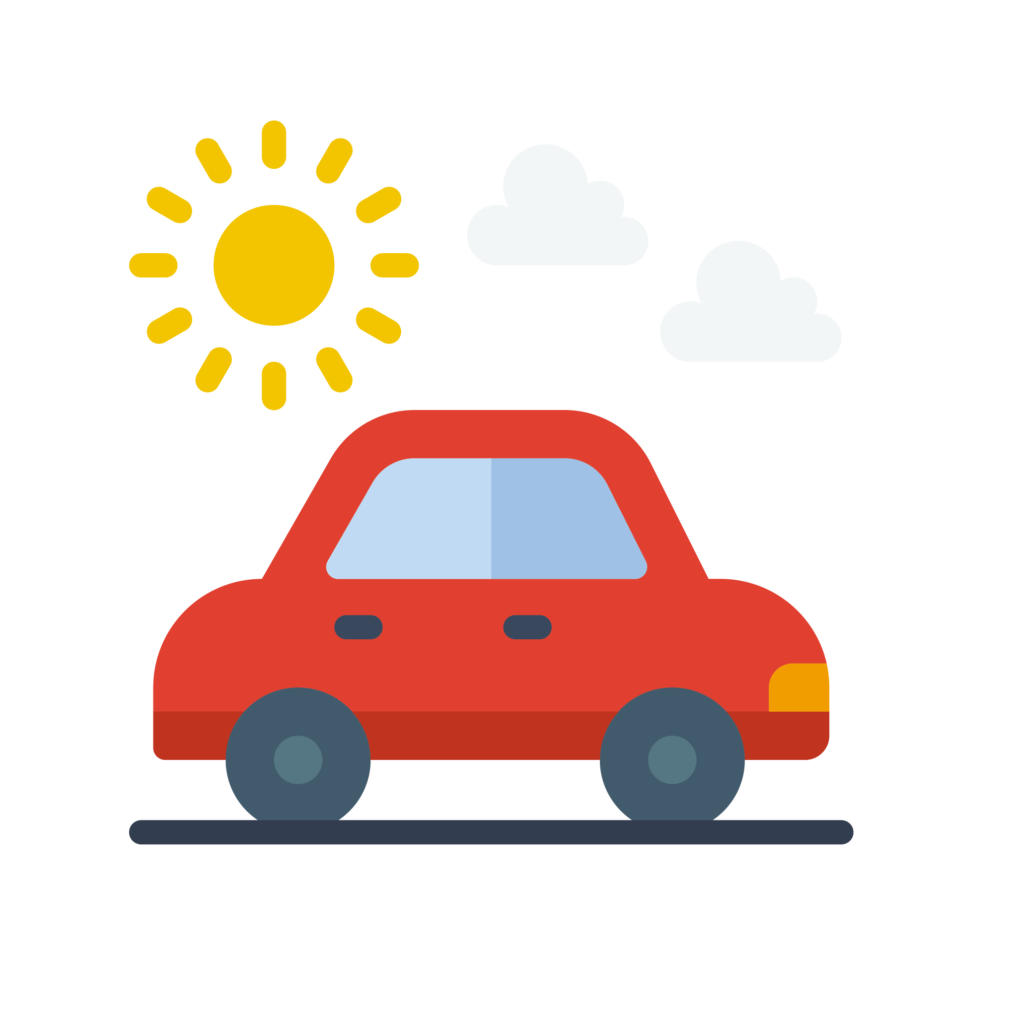 Scott's View road, carpark and name
As you approach on B6356 you cannot miss the viewpoint.
There is a small carpark along the road.
The viewpoint is at 181 meters (593ft) above sea level.
Why is it called Scott's View?
It is known as being one of the favorite views in the Borders of Sir Walter Scott.
He was a Scottish historical novelist, poet and historian who lived between 1771 and 1832.
For example, he wrote:
The Lady of the Lake
Waverley
The Bride of Lammermoor
Ivanhoe
…
Learn more on his wikipedia page.
I don't drink coffee
But I also like other drinks and sweets!
Do you like the free content you find on my blog? All my tips and practical information, without intrusive advertising…

Scott's View in pictures
And below are pictures taken from Scott's View. It was spring so all the flowers were blooming.
There are benches if you want to stay for a while and enjoy the view.
Below is the valley of the River Tweed.
And, in front of us, are the 3 peaks of the Eildon Hills. Those hills are from volcanic origin.
Dryburgh Abbey – Where Sir Walter Scott is buried
If you are not yet tired of visiting abbeys, you can also head to Dryburgh Abbey.
How to get to Dryburgh Abbey location
Compared to Melrose Abbey or Jedburgh Abbey, Dryburgh Abbey is a little more isolated
15 min drive from Melrose Abbey
In the town of Dryburgh near River Tweed
Visiting Dryburgh Abbey
Dryburgh Abbey opening times: 9:30 to 5:30 from April to September – 10am to 4PM in Winter (last entry 30min before closure) – check out latest here
Entry price is £5.50 per adult as of 2016
No views from the carpark
Plan 15min to 1h to visit depending on your interests
About the Abbey
Dryburgh Abbey was first established in 1150, the house of the Premonstratensian Order. It has a really peaceful atmosphere located in a lace of River Tweed.
Most of the Abbey is accessible without any stairs.
It is not as impressive as Melrose or Jedburgh but a lot more walls of the various buildings remain.
It is the burial place of Sir Walter Scott.
From the carpark, you cannot see Dryburgh Abbey:
I had checked pictures before and decided not to visit.
I focused my time on the more impressive Jedburgh Abbey and Melrose Abbey. But to help you decide, here is a photo from another photographer.
Driving in the Borders
The Borders are a painter's dream. The colors and light are beautiful. Below are a couple of shots:
Other highlights of South Scotland to consider visiting:
Planning a trip to Scotland?
Check out my guide to help you plan your road trip:
And keep track of your own trip!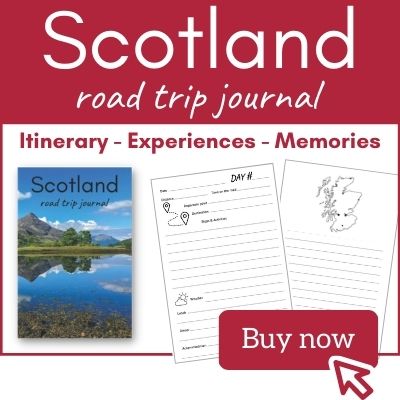 PREVIOUS:
NEXT: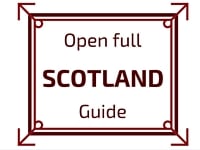 Inspired? Share it on your favorite platform!