The Cairnholy chambered cairns are a great example of tombs for the Neolithic period.
They are one of the highlights of the coastal track in South Scotland.
Early farmers built them to bury their dead over centuries.
Below is my guide to help you plan your visit.
Before my tips + photos, here are my favorites for Scotland:
Why visit the Cairnholy Chambered Cairns in Scotland?
The 2 tombs were built by early farming people living in the area during the Neolithic period between 6000 and 4000 years ago.
They were designed to house the remains of many people and were in use over many centuries.
They may not have been built at the same time but seem to have been used during the same period.
Chambered Cairns are common to part of Scotland, Ireland and the Atlantic coast of Europe.
Those Stone cairns required a major building commitment by the community.
As written on the boards: "Little is known about the burials themselves because the acid soil conditions have dissolved almost all the bones before the excavations in 1949. But objects buried highlighted long-distance contacts for these primitive people."
Below is a short video to give you an idea of what your visit could look like – get a virtual tour!
More photos after the planning tips.
PLANNING TIPS & Map – Cairnholy near Dumfries
Getting to the Cairnholy Chambered Cairns location – Map
On the coast between the town of Newton Stewart and Castle Douglas
Near the village of Kirkdale, just East of the village of Carsluith (and the ruins of the Castle)
Dumfries to Cairnholy = 1h drive
Once on the small road to Cairn Holy, first pick the right-hand path, then at the next Y pick left and at the last Y pick right. There are signs but some are really small
Below is a map to help you locate them:
The GPS coordinates and location on a practical map are available in my Travel Guide eBook that helps you plan your Scotland itinerary:
Visit Tips
Last minute of driving is on a small road
Small carpark
Cairnholy I is next to the carpark
Cairnholy II is 150 meter up the track – easy walking
You may notice a man taking measurements and writing notes. He is surnamed Cairnholy Joe (Joseph). He is a regular on the site and may want to share some of his theories about the Cairns with you. We saw him (I assume it was him) but did not exchange.
No amenities
Free entrance
Where to stay in Scotland?
Reaching the Chambered Cairns – Access road
The cairns are indicated from the main coastal road A75.
From there, it is a 5 min drive on a single-track road to reach the carpark.
But as it is not a main touristic site, you will not cross many people.
Need to rent a car in Scotland?
My tips:
Compare prices on my favorite platform:

Discovercars.com

– one of the best rated comparison sites!
Prefer a compact car for the single-lane roads
Consider their full coverage option – it for peace of mind!

Book early

to have a large choice of vehicles!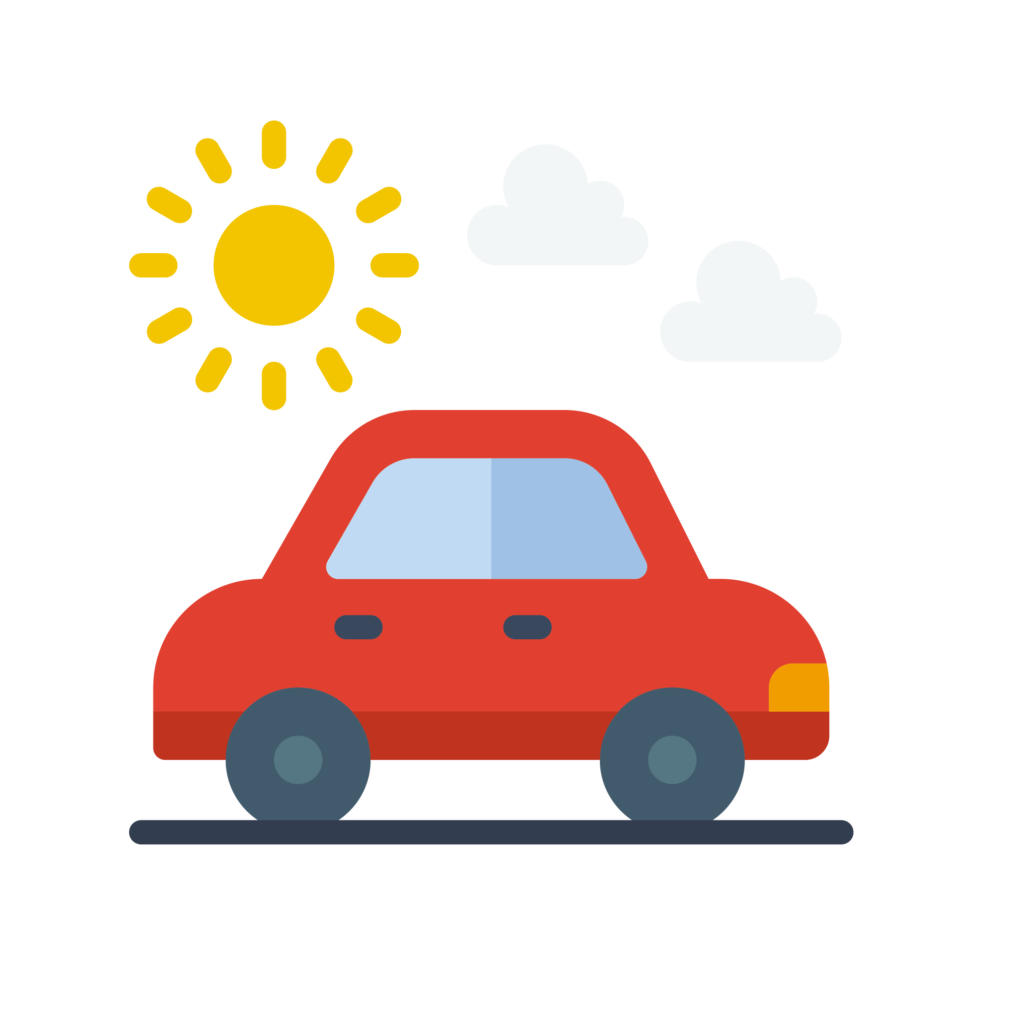 Cairnholy tombs – history, facts and location
Here are a few facts worth knowing before visiting the site to better understand what you are looking at:
Located on a hillside
Overlooking Wigtown Bay – beautiful views on a clear day!
Age – Built during the Neolithic period, between 6000 and 4000 years ago (4000 to 2000 BC)
Most of the covering stones are not here anymore, probably used for other constructions
Excavation – Both tombs were partially excavated in 1949 by Stuart Piggott (a British archaeologist) and Terence Powell.
What was found is on display at the National Museum of Scotland in Edinburgh
Cairnholy I in pictures
Both tombs are essentially very similar, built to the same basic design.
Cairnholy I is more important and with a curved facade of standing stones around the forecourt in front of the tomb.
It measures 50m by 15m (164ft by 49ft).
The tomb has two chambers. The outer one was entered through the façade and the inner chamber was only accessible from the outer one.
Here are some pictures:
I don't drink coffee
But I also like other drinks and sweets!
Do you like the free content you find on my blog? All my tips and practical information, without intrusive advertising…

Cairnholy II
A short track leads to the second chambered cairn.
Smaller but on higher ground and with great views!
Cairnholy II is simpler than the other chambered tomb.
The entrance is between two large portal stones which lead to an antechamber.
Beyond is a seal chamber covered by a capstone.
Its size is 20m by 12m (66ft by 39ft).
Some say it is the burial place of Scottish King Galdus…
A beautiful surrounding scenery
I also recommend getting up there on a clear day for the surrounding scenery: the green hills and farming land, and views over the South Scottish coastline.
Other highlights of South Scotland to consider visiting:
Planning a trip to Scotland? Check out my guide to help you plan your road trip:
And keep track of your own trip!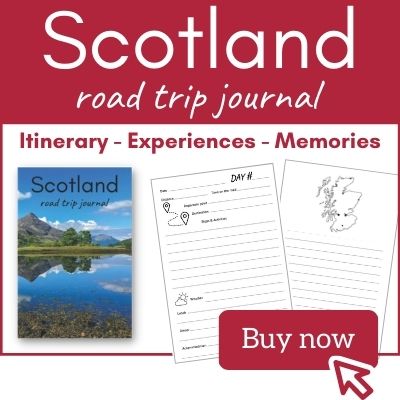 PREVIOUS:
NEXT: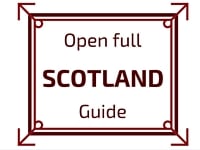 Inspired? Share it on your favorite platform!