Should you visit Madeira in Winter?
Absolutely! Below is my guide to help you decide and plan your trip:
Madeira Winter Sun, temperature and weather,
Reasons the visit Madeira between December and March,
Tips & Things to do in Madeira during Winter,
Christmas and New Year's Eve special times.
Before my tips + photos, here are my favorites for Madeira:
Is Madeira a Winter destination? Short answers
What to expect when visiting Madeira in Winter?
Madeira has a lot to offer all year round. Specifically for Winter, you should expect:
Its climate is referred to as an "Eternal Spring" with temperatures around 19 to 20°C during the day and 13 to 14° during the night (at water level)
Sea temperature around 17°C to 19°C
Beaches with mostly pebbles (just a few sandy beaches with natural black sand or imported golden sand)
Stunning landscapes with lush vegetation
Colder mountain peaks
The island is still lively with locals – it is not only full of tourists
Activities still running – e.g. canyoning, dolphins and whale watching…
So, is Madeira a good destination in Winter?
Absolutely.
If you are looking to escape the cold of Winter, enjoy some warmth and stunning landscapes, traveling to Madeira is an excellent idea.
However, understand that it is not a tropical destination – many beaches have rocks, not sand, and temperatures are more Spring-like warm than hot.
9 Reasons to visit the island of Madeira during Winter
#1. Climate
Madeira offers a warm climate during Winter, great to escape the cold.
Temperatures are Spring-like – around 19 to 20°C during the day and 13 to 14° during the night (at water level).
There is rain but not as much as in Norther countries, and because of the mountains in the middle of the island, you can drive somewhere else to get a different weather.
#2 – Lesser crowds
Madeira is becoming increasingly popular, especially during Summer.
In Winter, it is not yet the first destination that comes to mind. So except for Christmas and the Portuguese school Winter holidays, the island is not crowded with tourists.
#3 – Landscapes remain green and stunning
Nothing burns because of the sun or turn grey.
The lush vegetation remains lush, not as vibrant but still stunning. Landscapes are as impressive.
#4 – Cheaper flights
Madeira is not the cheapest island to fly to in Europe because of its special landing and isolation.
In Winter, when demand is lower, prices can be cheaper.
#5 – Special species of whales and dolphins
Summer is the best time to visit Madeira for whales in terms of quantity.
But if you are looking to spot specific species, then Winter is the best time.
#6 – Waterfalls
Madeira is famous for its levada walks along the traditional irrigation systems that bring water to the plantations on the South side.
Those hikes (see some of the most famous) take you to waterfalls.
In Summer those falls can be quiet and have only a small drop fo water. Winter is the best time to see them with a full flow going on.
#7 – Surfing
If you want to surf or learn to surf, Winter is considered one of the best times to surf in Madeira.
The water temperature is ideal and the waves are here.
#8 – Tours don't shut down
Since it is a year-round destination, you can enjoy most of the tours and activities in Winter too.
Canyoning, whale watching… some tours are less frequent, but you can do in Winter pretty much all that you can do in Summer.
See great activities in Madeira
#9 – Locals are less stressed out
This is very true on most touristy islands. During peak season, the locals get frustrated by the crowds and the demands of tourists.
In lower season, they do enjoy the tourists more.
Discover all my favorite places (with GPS coordinates and practical tips) included in my travel Guide eBook that helps you easily plan your Madeira trip:
Madeira in Winter – Sun, Warmth, Weather
Is Madeira warm in Winter?
Madeira has warm weather all year round (but not hot).
Temperatures to be expected on the lower parts of the islands are:
around 19 to 20°C during the day
13 to 14° during the night.
Therefore, it is one of the warmest places in Europe in Winter.
However, if you decide to go explore the mountains, such as Pico Arieiro at 1818m in altitude, you will need to cover yourself, as temperatures will be lower.
Madeira Winter Sun – how much sun can you expect?
With climate, nothing is guaranteed.
But because of the island's geography, clouds come and go.
It can rain, but not that much compared to the rest of Europe.
In Winter you have:
around 10 hours of daylight,
an average of 5 hours of sunshine during the Winter days out of those 10 hours.
But you can also chase the sun. Because of the mountains, it can be cloudy at one location and sunny at another. Check the weather map and webcams!
Can you sunbathe in Madeira in Winter?
Yes, it is possible to sunbathe in Madeira in Winter.
As written earlier in December, January and February, the temperatures during the day at beach level are around 19/20°C.
When the sun is out, because of the low latitude of the island, it is quite warm.
However, the sun is never guaranteed and clouds come and go. There is little chance to spend your whole day sunbathing…
Snow in Madeira
It is not much or frequent, but on the mountain peaks, it is possible to get some snow.
So you could be sunbathing on a boat and looking at white mountain tops…
Visiting Madeira in the Winter Months – Tips
All of my normal tips about Madeira apply also to Winter. Check them out.
But here are a few special tips to keep in mind.
Best time
Some attractions can be crowded in Summer with carparks filling up very quickly.
In Summer, I recommend starting hikes and other activities as early as possible.
However, in Winter (out of Christmas time), crowd levels are more comfortable and you can start your day later.
How to get around the island of Madeira in Winter
In Winter as in Summer, I think renting a car is the best way to explore the island.
It gives you freedom to go see the most beautiful viewpoints and stop whenever you want.
There are busses, but the frequency is not ideal.
Nothing special to think about the car for Winter. The same applies as in Summer, choose one with enough power for the steep roads.
Need to rent a car in Madeira?
My tips:
Compare prices on my favorite platform:  

Discovercars.com

– one of the best rated comparison sites!
Choose a car with enough power for the mountain roads
And choose a car not too big, to easily manoeuver
Consider their full coverage option – it for peace of mind!

Book early

to have a large choice of vehicles!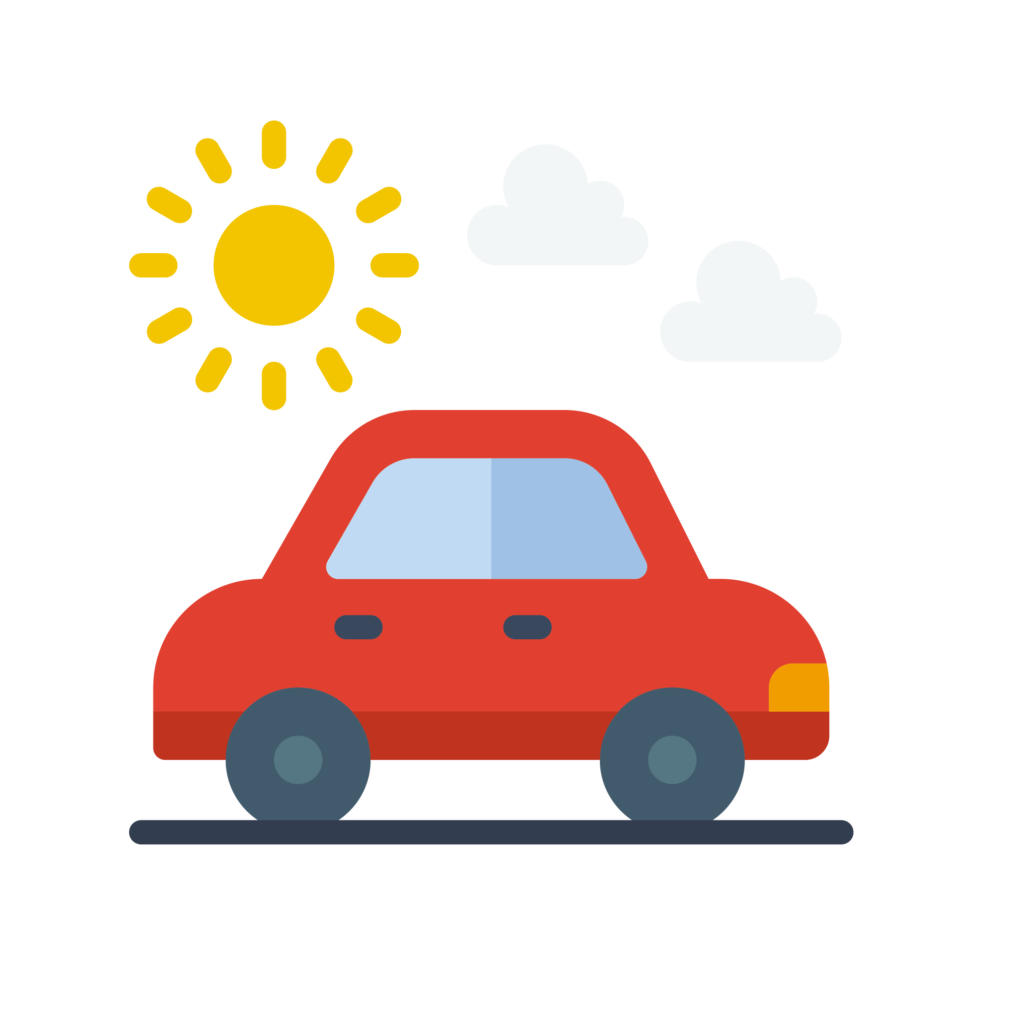 How long to stay in Madeira in Winter?
It depends on what you want to do.
I still think Madeira is not a great destination for long weekends. It is too short, considering the flight.
To explore the entire island 10 days to 2 weeks is ideal.
But if you just want to enjoy the Winter Sun, 5 days to a week will give you the boost you need to go through the rest of the Winter.
Be ready to change plans
The weather is even less predictable in Winter than in Summer.
Therefore, make sure to plan flexibility in your planning.
The island is not big, so it is easy to switch to another destination when you look at the current weather over the island.
Especially if you are hiking, make sure to check the most recent weather forecast!
Best place to stay in Madeira during Winter
I do love the North coast more than the South one in terms of landscapes.
But if it is the sun and warmth you are looking for, then it is best to choose a location on the South side for your stay. It counts more hours of sun and less wind.
Where to stay in Madeira?
Madeira Winter Activities
What is there to do in Madeira in Winter?
Almost the same things as in Summer. Check out my full article on the 35 best things to do in Madeira.
Below are some of the highlight activities.
Dolphin and Whale watching
One of the major activities you can enjoy in Madeira is a boat tour for whale and dolphin watching.
The best period is May to September in terms of quantity, but tours run all year-round because they are around the island all year round.
Plus in Winter, you could see special species!
There is a wide variety of tours, with different boats and services – Check out the tour options & book
With most of them, you can enjoy a swim just under the giant cliffs of Cabo Girao (589m tall!). This is a great experience!
There is even one where you can swim with dolphins (if they find a pod with specific species) – learn more and book
Natural pools
Many people visit Porto Moniz for the volcanic natural pools. They are the most famous on the island.
There are 2 areas: the ones that have been made smoother for public use and the more natural ones, near the fort.
I recommend first enjoying them on foot: the long strips of lava, the shades of blue and green, the island in the background.
But then, make sure to get into the water (seawater). The place is ideal for those who love swimming and the views are mesmerizing. Such a relaxing place to swim.
Location –
North-West Coast
Funchal to Porto Moniz = 1h drive
Madeira Beaches in Winter
Enjoy on the of the beaches around the island.
Most of them have pebbles, but if you are looking for sand, for your kids to play, here are your options:
Machico has imported golden sand
Calheta has imported golden sand
Seixal has natural black sand
Praia da Prainha / Caniçal has natural black sand
In Winter, they are a lot less crowded and can be enjoyed fully.
Learn more about the Madeira beaches in this article.
Hiking
Madeira is a paradise for those who enjoy day hikes.
There are many routes:
on top of the mountains,
along levadas,
around the cliffs.
Check out my article about the best hikes on the island.
In Winter, make sure you bring plenty of layers to be able to adapt to the weather conditions – for rain, wind and cooler temperartures (especially in the mountains).
The lush vegetation along the levadas is even more special when wet!
Collecting Viewpoints
Simply driving around and stopping at all the incredible viewpoints "Miradouros" is a great use of your time.
The views are stunning with valleys, edgy mountain peaks, forest, impressive cliffs…
Check out my favorite viewpoints on the island.
And you can find my complete selection in my travel guide eBook, to easily plan your exploration:
Surfing
Thanks to the island's topography, the waves are fantastic, clear and with characteristic "point breaks". The average ripple is 2 meters.
There is high frequency throughout the year but the best season is between September and May.
Things to do
And many other things to do…
Check out my full article on the 35 best things to do in Madeira.
I don't drink coffee
But I also like other drinks and sweets!
Do you like the free content you find on my blog? All my tips and practical information, without intrusive advertising…

Christmas in Madeira
How is Christmas in Madeira?
Madeira is a popular destination for Christmas.
It is a big even with festivities, decorations, delicious food…
Temperatures are sea level are very pleasant, around 19/20°C during the day.
Water temperature is lower (around 17°C), so it is not the best time for swimming but it is still possible to enjoy a swim.
Is Madeira hot in December for Christmas?
The weather is not hot, but it is warm. You can be in t-shirt during the day.
You just have to carry a jumper in case clouds roll in. Average is 5 hours of sunshine over the 10 hours of daylight, on average.
There is a chance of rain, but nothing like in northern Europe…
Christmas decorations
Because of the mild climate, you won't find many traditional pine trees, but mostly artificial trees.
They are traditionally decorated with balls, Christmas Lights, snowflakes, bows, wreaths, etc.
Madeirans love decorating for every festival and events.
If you walk around, you will also see many Nativity scenes in the form of a staircase or in a rock-shaped form (like a cave). Locals call them "lapinha".
It is often a small altar of three hauls, covered with a red and a white lace tablecloths. At the top is a small statue of the Baby Jesus, and on the other steps the shepherd, other figures and fruits.
Christmas Events
Madeira has several traditions around Christmas:
The Childbirth masses, a set of nine religious ceremonies (called "novenas"), taking place at dawn in parishes throughout the island. They happen between December, 16th and Christmas Eve. They are often followed by singing gatherings.
On December 23rd, there is a Market night in Funchal at the Mercado dos Lavradores – where people shop for fruits and flowers
On December 31st, there is a special fireworks show that entered the Guinness book of records as the largest show in the world (from 2006 to 2012)
Looking at nativity scenes all around the island
Christmas Food
Of course, no tradition is complete without food specialties:
Madeira Honey cake – can be bought all year round, but linked to Christmas
Christmas in Madeira is filled with sweets and the cookies
"Carne Vinha D'Alhos"
…
New Year's Eve in Madeira
Madeira for New Year's Eve
Madeira is also famous for its New Year's Eve.
It used to hold the Guinness book of records title of the largest show in the world (from 2006 to 2012).
It is not the largest in the World anymore, but it is still a fantastic show to enjoy if you like fireworks.
Best places to watch fireworks in Funchal?
Want to see more of the best Madeira offers?
Planning a trip to Madeira?
Check out my travel guide to help you plan:
And keep track of your own trip!
Want to see more of MADEIRA?
PREVIOUS:
NEXT:
3 days in Madeira – weekend itineraries
Inspired? Share it on your favorite platform!