The Aldeyjarfoss waterfall is a wonderful off the beaten path experience in North Iceland.
This detour from Godafoss takes you to alien-looking landscapes with strangely shaped basalt columns and a 20m high waterfall.
Below is my guide to help you plan your visit with access tips (4WD required), map and photos.
Before my tips + photos, here are my favorites for Iceland:
Why visit the Aldeyjarfoss waterfall in Iceland?
Like Godafoss, the Aldeyjarfoss waterfall is situated on the Skjálfandafljót River, which is fed by the Vatnajökull glacier.
The water flows into a narrow passage before dropping 20 meters into a wide basin.
The drop is not that impressive, but the surrounding landscape brings drama which is why it is one of my favorite waterfalls. Have a look:
The interest of this waterfall, like Svartifoss in the Skaftafell park, is in the surrounding amphitheater of basalt columns.
Although those columns are not as straight and defined as the ones of Svartifoss, I think Aldeyjarfoss is more fascinating with different shapes and layers in the rock walls.
I do recommend the boring drive off the beaten track to admire the unique 'architecture' of this waterfall.
Is Aldeyjarfoss worth it?
I did enjoy the waterfall as it was quite different for the others. If you have plenty of time and want some off road experiences, then go for it.
However, If you don't plan on renting a 4WD, I would not rent one just for this place. There is already so much to see that is easier to access. It is quite a detour to plan.
About the name – how to pronounce it?
The name means "Aldey Island Fall" according to a local but I could not find a source to corroborate.
To facilitate the reading of this article, you can listen to the pronunciation of Aldeyjarfoss here.
More photos after the planning tips
Planning Tips & Map – How to get to Aldeyjarfoss location – drive
Where is Aldeyjarfoss located? Map
South of Godafoss
Akureyri to Aldeyjarfoss = 1h40 drive
Godafoss to Aldeyjarfoss = 50min drive
Myvatn to Aldeyjarfoss = 1h30 drive
Below is a map to help you get oriented and locate the waterfall:
All my favorite locations are included (with GPS coordinates, map of region and planning tips) in my travel guide eBook to help you easily plan your Iceland road trip (for 5 days, 7 days, 10 days, 14 days…)
Option 1 – Self-drive – How to get to Aldeyjarfoss Waterfall South Bank
From Godafoss, drive up Road 842 along the river – 40 km of a dirt road where the scenery is not really good in the Bárðardalur valley (which is rare in Iceland) – this is an easy drive, road in ok condition) but be careful with the sheep!
Then, at the Myri farm, turn left when the waterfall is indicated on F26 Road only allowed to 4 WD and drive 4km.You have to pass a sheep gate. Don't forget to close it behind you!The sign indicates river crossings but do not worry it is only after the waterfall if you decide to continue on F26 to the highlands.
Drive the 4 km (around) of 4WD road to a small carpark
(It est ensuite possible de continuer sur la route F26 (Sprengisandur) to reach other waterfalls and drive South – but the track becomes more difficult) – the closer one, still easy to access is Hrafnabjargafoss.
Plan 2h – 2h30 for the whole loop from and back to Godafoss/Road1 – including time to visit.
Option 1b – Self-drive – Aldeyjarfoss without a 4WD
If you don't have a 4WD. You can park by Road 842 before it turns into F26.
You can walk along the track for the 4km (around).
Need to rent a car in Iceland?
My tips:
Compare prices on my favorite platform:

Discovercars.com

– one of the best rated comparison sites!
Prefer a compact car for the narrow streets in villages
Consider their full coverage option – it for peace of mind!

Book early

to have a large choice of vehicles!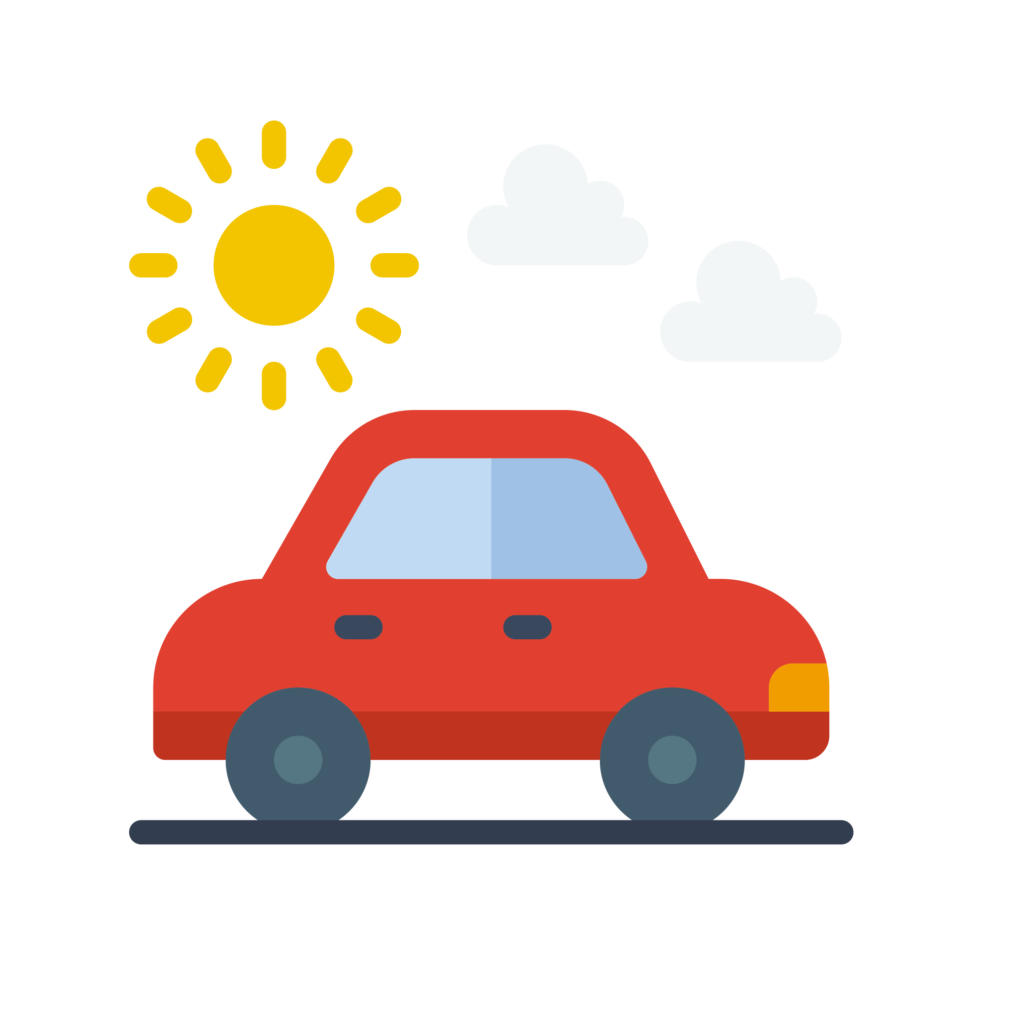 Option 2 – Group tour to Aldeyjarfoss Waterfall
If you don't want to rent a 4WD, you can join a great day trip that goes to the Central Highlands along the Skjálfandafljót River. It departs from Akureyri and follows the river to show you the waterfalls: Godafoss, Aldeyjarfoss and Hrafnabjargafoss. Plus some fun off road driving in North Iceland – Check out program and book your tour
Option 3 – North Bank (lesser known – lesser views)
It is also possible to admire the waterfall from the other side of the river.
However, this is not the official viewpoint and you won't be able to see the whole bassin from there.
This is not the official road so there is less information.
From Road 843, it is a road to the farm Stóratunga. You pass Ullarfoss and cross a bridge to drive on a small gravel road to a parking lot.
From there it is a 20min hike.
Where to stay nearby
There are no accommodations at Aldeyjarfoss.
You can stay near Godafoss, which is create to see the waterfall at sunset.
You can find the Fossholl Guesthouse – Check out prices and availability
And on the Road from Godafoss to Aldeyjarfoss you can find:
Find more tips in my article about Where to stay in Iceland
Walk to the waterfall of Aldeyjarfoss
Aldeyjarfoss carpark
You will spot the waterfall parking area easily with the toilet cabins.
Far from the tourist trail, you can end up like me enjoying it just by yourself
Amenities: toilets
Aldeyjarfoss Walk
All around the canyon is the Báðardalshraun/Sudurarhraun lava field which formed around 9000 years ago.
Best time to visit Aldeyjarfoss
This waterfall is mostly visited in Summer as the F-roads are closed outside this season.
Road 842 and 843 can also be closed in Winter.
In regards to time of day, the viewpoints towards the pool and waterfall is facing East.
So you can enjoy:
beautiful sunrises behind the waterfall
or have amazing light hitting the rocks in the late afternoon
Drop & Pool of Aldeyjarfoss in pictures
The drop is only 20 meters, but because it is so narrow, it is quite powerful. The rushing sound and the splash are quite impressive. Photos can't give justice to this waterfall.
Aldeyjarfoss is one of the favorite waterfalls for photographers because the movement of the water is interesting for long exposures, with the dispersion in the pool.
I don't drink coffee
But I also like other drinks and sweets!
Do you like the free content you find on my blog? All my tips and practical information, without intrusive advertising…

Aldeyjarfoss Canyon
After the pool, the waterfall flows in a narrow canyon that flattens out quite quickly.
A closer look at the basalt columns
As I wrote above, the most interesting part of the Aldeyjarfoss waterfall is the surrounding land. It is part of a lava field, named Suðurárhraun or Báðardalshraun, which was originally formed by eruptions, around 9500 years ago. Sadly, I was not able to capture the bare landscape that created, for me, the feeling of being on another planet.
Below are some close-up picture of the basalt columns. I love how it created layers. At the bottom the basalt columns are straight but above they got compressed into different shapes creating intriguing sculptures.
Plan your trip to Iceland this Summer:
Glacier waters
The water of the Aldeyjarfoss waterfall flows from the Vatnajökull glacier so I decided against trying to find a place to swim-freeze.
However, this particularity makes the water milky blue. You can see it well on the picture below of the river section above the waterfall.
Further upstream is another waterfall: Hrafnabjargafoss. It is 3km more on the F-road but the access to the best viewpoints is more difficult.
Want to see other highlights in the area?
Planning a trip to Iceland?
Check out my travel guide to help you plan:
And keep track of your own trip!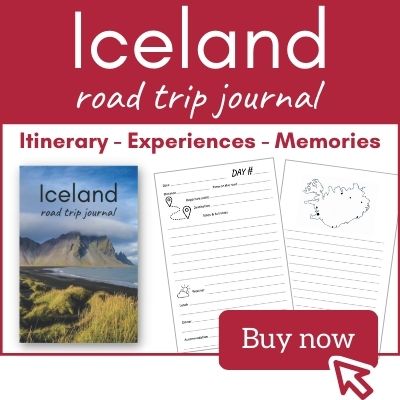 Want to see more of Iceland's beauty?
PREVIOUS:
NEXT:
Inspired? Share it on your favorite platform!