In Kaikoura New Zealand, you can have one of the most magical experiences:
You can swim with dolphins… in the wild, in the ocean!
Are you intrigued? Scared? Wondering how it works?
Below is my complete guide to help you plan this memorable Kaikoura dolphin encounter!
How to swim with wild dolphins In Kaikoura? Your most frequent questions
Is the dolphin encounter in Kaikoura worth it?
Absolutely. This is one of the most memorable moments of all my travels!
However, it is worth it if you feel comfortable in the water.
If you don't, it might be too scary for you to enjoy, because the dolphins swim very fast around you!
One of the best things to do in South island!
Below is my video to give you a snapshot of what it looks like:
How much does it cost to swim with wild dolphins in Kaikoura?
Tours are well organised.
You will have access to all the equipment, get the safety briefing and then get on the boat and head out to sea to find a pod of wild dolphins.
The tour last for 3 and a half hours, with around 2 hours and a half on the boat.
Check out the latest price for your date here (and don't forget to choose the option with the swim, not just spectator).
What types of dolphins are in Kaikoura
In the waters around Kaikoura, you can find:
The Dusky dolphins, all year round
The Hector dolphins, with a rounded black dorsal
The common dolphins, mostly in Summer
Best time to see the dolphins in Kaikoura
The best period of the year to see dolphins in Kaikoura is between October and May.The Dusky dolphins get closer inshore and other species will migrate.
Regarding the best time of the day, it is early morning when water is normally calmer and the dolphins more interactive.
Book your morning tour, prepay with your own currency
Is the Kaikoura dolphin swim tour dangerous?
The experience does involve swimming in open sea with wild animal around you… so there is always a level of danger.
However, it is very well organized and has been operating for many many many years.
You will have accessories to help you float so you will feel safe.
Only you are really not confident in the water, it is not recommended.
Personally, I was not very fit at the time of the experience. I stayed in the water 23 minutes which was plenty. The others stayed 5 minutes more.
If you are tired, just lay in the water. Your wetsuit will make you float.
Regarding sharks, Kaikoura does not have a history of attacks.
How long do you spend swimming with dolphins?
The time spent swimming with the dolphins depends on the conditions:
First, you have to find the dolphins (it took us a very very long time…)
The sea conditions
The behaviour of the dolphins
The company sas that it can be from 20 to 40 minutes.
How does the Kaikoura Dolphin Encounter take place?
Step 1 – Book in Advance
This is a very popular activity in Kaikoura, with limited departure.
You must book in advance, at least during the Summer months.
Book your tour, prepay with your own currency
Step 2 – Complete the medical disclaimer
So as to management the group as best as possible, they need all the information.
So follow the companies' instruction.
Step 3 – What to bring
Bring your:
Phone
Camera
Go Pro
Swimsuit
Towel
Warm clothing (jacket, hat…) – it can be very windy and cold on the boat
A bag, to keep your clothes while onboard.
Sea sickness medication
In Summer the water temperature can reach 18° celsius (64°F).
In Winter the water temperature can drop to as low as 8° celsius (46°F).
Beware!
They do give you masks. You can wear contact lens with them but not glasses.
They also have a range of masks with corrective lenses of various strength (-2.00 to -7.00 – with same correction on each side).
Step 4 – Check in and get ready
Once you are confirmed that the tour will be happening (in depends on the weather conditions…), check in at the time indicated.
Don't be late.
Upon check-in, you will:
Change into a wetsuit In winter you also get gloves and booties)
Get all your equipment
Listen to the safety briefing
Step 5 – Get on board the boat
It is a medium size boat, with some space inside and outside.
During my experience, the boat was in good condition. There were no issues.
I forgot to take a picture of the boat at the dock, but you can see it in my picture below:
Step 6 – Sail and look for wildlife
The primary objective is to spot a pod of dolphins.
But keep your eyes open, as you could also enjoy:
Whales and orcas
Albatross
Seals
The magnificent mountain in the background
Step 7 – Jump in the water and have fun
As soon as they are able to approach a pod of dolphins that is in a playing mood, you must not waste time. 
Jump in the water – if you are not the strongest swimmer, they have many flotation accessories to give you.
Look at them jumping around above water.
And go underwater to see them swim around you.
Dolphins are drawn to sound. So you should sing, squeal and make noises.
Don't focus too much on your images. Live the present moment!
Step 8 – Go back on board
Make sure to pay attention to the team.
And go back onboard as requested.
Dry yourself and wear warm clothes to avoid getting sick, if there is cold wind.
And chat with everyone to share how amazing the experience was!
I don't drink coffee
But I also like other drinks and sweets!
Do you like the free content you find on my blog? All my tips and practical information, without intrusive advertising…

Kaikoura dolphin swim in photos
The experience was so amazing that I am sharing more pictures with you:
Watching dolphins from the boat
You don't have to swim with the dolphins.
You can also be a spectator and admire them from the deck.
After getting back to the boat, the dolphins stayed around and played on the waves created by the boat. They seemed to really have fun, and so did we!
How to get to Kaikoura?
Where is Kaikoura located?
Located in South Island, East coast
Picton (ferry) to Kaikoura = 2h drive
Christchurch to Kaikoura = 2h30
Below is a map to help you locate Kaikoura
How to get to Kaikoura
Your best option is to travel around New-Zealand by car
However you can find group tours of the entire island
And there are day trips from Christchurch
Need to rent a car in New Zealand?
My tips:
Compare prices on my favorite platform:  

Discovercars.com

– one of the best rated comparison sites!
Prefer a car with enough power for the mountain areas
Consider their full coverage option – it for peace of mind!

Book early

to have a large choice of vehicles!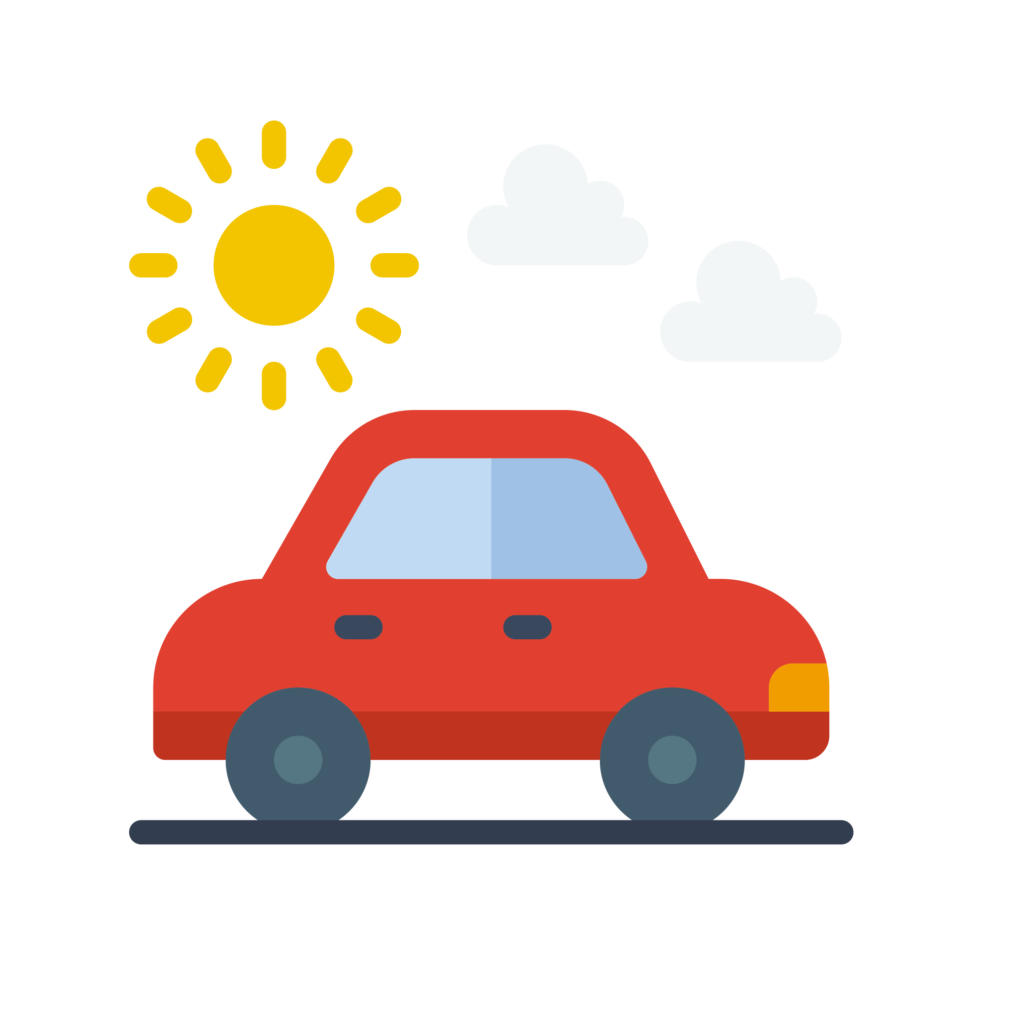 Accommodations in Kaikoura
Kaikoura is a great place to spend at least a couple of nights.
The mountains are dropping almost directly into the sea. Plus, this is the best place to see dolphins and whales.
Check out the best rated accommodations in Kaikoura
You can find accommodations at sea level, or others higher with great views.
I stayed at Barnacle Bills and had a wonderful time – check out pictures and availability
Other amazing things to do in Kaikoura
Whale and dolphin watching
Not far from the coast of Kaikoura is a very deep canyon underwater.
Therefore whales love coming here, since it is a perfect feeding ground for them.
The top activity to do in Kaikoura is to go whale watching by boat or by plane / helicopter.
Check out the many options
Kaikoura peninsula walkway
Enjoy a walk (from 10 min to 4 hours) around the Kaikoura peninsula.
You will appreciate stunning cliffs and rock formations, as well as a seal colony.
Learn more in my article.
Kayaking
Another great way to appreciate how the mountain drop into the sea is to go kayaking and see it as you glide on the water!
And also…
Watch the seal colonies
Walk on the beach
Look for albatross
Visit the Kaikoura Museum
Enjoy the lookout
…
Other places to swim with dolphins in New Zealand
Kaikoura is the most famous place to swim with wild dolphins.
However, it is also possible:
All my favorite locations are included (with GPS coordinates, maps and tips) in my travel Guide eBook that helps you easily plan your New Zealand road trip:
Want to see more of New Zealand?
And keep track of your own trip!
Want to see more of NEW ZEALAND?
PREVIOUS LOCATION:
NEXT LOCATION: 
Castle Hill Rocks (Kura Tawhiti)
Inspired? Share it on your favorite platform!