Located on the Arthur's pass drive, the Castle Hill Rocks, New Zealand, are one of my favorite geological wonders of the country.
This is a place of natural, historical and cultural value.
The Castle Hill walk around those giant rock formations is so much fun!
Below is my guide to help you plan your visit to Kura Tawhiti.
Why visit Castle Hill in New Zealand?
About Kura Tawhiti a.k.a. Castle Hill Rocks
The conservation area of Kura Tawhiti is a must stop for anyone on a New Zealand road trip driving the Arthur's pass road.
Even if you did not know it was there, you would see it from the road and want to stop.
It is a walk between giant rock formations of grey colors. I will tell you more about the geology further in the article.
It also has a rich history with Maori tribe Ngai Tahu who used to collect food and did some rock drawings.
The whole area are 2 official status: a conservation area and a Topuni status is order to ensure that Ngai Tahu values are respected in its management.
I hope this photo says it all… It is one of my favorite places to see in South Island.
About the names – Maori and English
The English name of Castle Hill Rocks – is just because the boulder formations look like the ruins of stone castle… not very original, as usual
The Maro name of Kura Tawhiti translates to 'the treasure from a distant land'. According to the Department of conservation, it refers to the kumara that was once cultivated in this region
Castle Hill Rocks walk in video
Below is a short video to give you an idea of what it looks like to explore the Kura Tawhiti conservation area:
Lord of the Rings and Narnia
For movie fans, this location was not, to my knowledge, in Lord of the Rings. But it still gives you the sense of enchantment from the movie.
However battle scenes of The Chronicles of Narnia: The lion, the With and the Wardrobe were filmed in the area.
Planing Tips and Map – Castle Hill Rocks New Zealand
Where is Castle Hill? – Map
Located in South Island, in the Canterbury district
On the Arthur's Pass road (73) between Christchurch and Greymouth
Christchurch to Castle Hill = 1h15 drive
Greymouth to Castle Hill = 2h drive
Arthur's pass village to Castle Hill = 45min drive
Sadly it is quite a long road from Queenstown because of the mountains… 6h30 drive!
Below is a map to help you get oriented:
Castle Hill Rocks is included in my eBook with practical map that simplifies the planning of your road trip itinerary:
How to get there – Castle Hill Rocks carpark
You need a car to reach this destination
Not many tours do such a detour
The conservation area is right along road 73
It is well indicated with brown signs
There is a large carpark
Need to rent a car in New Zealand?
My tips:
Compare prices on my favorite platform:  

Discovercars.com

– one of the best rated comparison sites!
Prefer a car with enough power for the mountain areas
Consider their full coverage option – it for peace of mind!

Book early

to have a large choice of vehicles!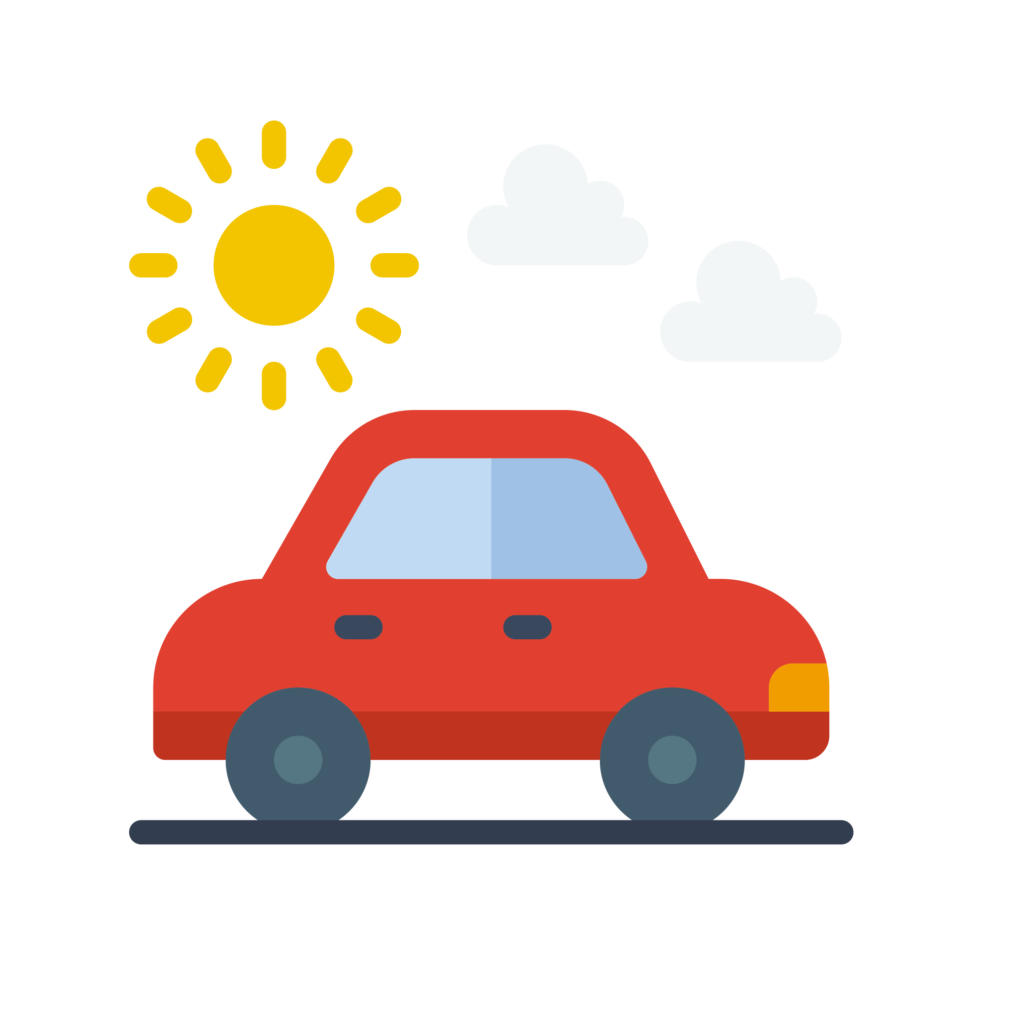 Visit Tips
Hours and Price – free access
Plan at least 1h, but better to have 2 to be able to explore as much as you want
Facilities at the carpark and a toilet on the trail
Stay on the tracks and within the reserve
Dogs are not allowed in the area
Bouldering and rock climbing is tolerated but make sure you read and respect the climbing code of conduct
From mid-Spring to mid-Fall, there are daily free guided walk with rangers (book with the Arthur's Pass National Park visitor center)
This is a public conservation land, so permit is required to fly a drone
The main village in the area is Arthur's Pass, but there is a small settlement called Castle Hill village that is closer.
Where to stay
The road from Christchurch to Hokitika via Arthur's pass is, in my opinion, the most beautiful in New Zealand. However the weather can be uncertain.
Therefore I recommend spending one night in Arthur's Pass to double your chances of seeing its beauty. I was lucky to see it under the blue sky on the first day as the next morning is was completely in the fog and clouds.
Note that there are not that many options, so you should book early – Check out the accommodations in Arthur's Pass
I stayed at the Arthurs Pass Motel. It was really nice and practical, with a warm welcome – Check out photos and availability
Kura Kawhiti Conservation Area – Geology of Castle Hill
How did Castle Hill form? A little bit of geology
The area is made of limestone, mudstone, sandstone and tuffs.
This whole area was under a large inland sea, the Waimakariri basin. Limestone is formed from layers organic sediment which are compressed into soft and soluble rock.
Later an uplift created the Torlesse and Craigieburn ranges and erosion sculpted the limestone.
It is called a karst landscape.
Fossils can be found in the area
Rare plants
The area is also recognized for its endemic plants. Some of them were discovered only recently! For example the Castle Hill buttercup (Ranunculus paucifolius), only found within the reserve.
It is not my thing so I did not pay attention to them, but if you enjoy botany…
The area used to be covered in Totora but all was burnt 600 years ago and since then it has been pasture and a unique ecosystem has developed.
Castle Hill rock art
This area has special significance to Ngāi Tahu. Their history with this land goes back hundreds of years.
It was a place for gathering food and it is, of course, home to some legends.
There are rock paintings in 2 shelters where traces of occupation were found.
Castle Hill Walk – path and map
Castle Hill Walk – map
At the beginning of the walk, you can find the map below with the main trail around the rocks. Note that a section in the middle should only be accessed with a permit.
Walking in Castle Hill – difficulty
The first path to the foot of the hills is really easy.
Then it is uphill but still easy.
You should wear proper walking shoes but otherwise it is quite easy.
And then you can find paths in between the boulders. It is hard to tell if they are official or not. I was careful, but I hope I did not walk where I was not supposed to.
It is actually really easy to walk to the top of some of the boulders. From there you have magnificent views of the rocky land and the surrounding mountains!
I love the picture below 🙂
I don't drink coffee
But I also like other drinks and sweets!
Do you like the free content you find on my blog? All my tips and practical information, without intrusive advertising…

Castle Hill Rocks in pictures
The area is so beautiful, that choosing pictures is really difficult. So below are a few more to show you how fascinating the area is… enjoy!
Castle Hill Bouldering
I guess you can understand why it is a hot spot for bouldering… 
Just make sure you respect the climbing code of conduct.
Arthur's Pass Drive and Cave Stream Scenic Reserve
Arthur's Pass drive
Kura Tawhiti is located on the Arthur's pass drive, the most beautiful road in New Zealand, in my opinion. Look at that:
This is why I recommend spending a night up there to have a chance to see it without low clouds… weather can vary quickly!
There are many other stops along the drive with rivers, lakes, waterfalls, and more…
One that is very close to Castle Hill is the Cave Stream scenic reserve.
Cave Stream Scenic Reserve
Even if you don't take on the adventure that is Cave Stream, I recommend stopping at the carpark. The view of the valley and cave entrance are beautiful.
It is well indicated, you won't miss it!
If you are well equipped with flashlight and appropriate clothing (with watershoes), you can enjoy this caving track (dark inside the cave).
The section through the cave takes 30min to 1h depending on your level.
But make sure to check the conditions before going! At the deepest, you should have water to waist level. So, on days with higher level, you end up underwater at that point.
Want to see more of New Zealand?
Planning a trip to NZ?
Check out my travel guide to help you plan:
And keep track of your own trip!
Want to see more of NEW ZEALAND?
PREVIOUS:
Kaikoura – Swim with wild dolphins
NEXT: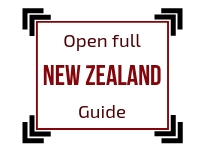 Inspired? Share it on your favorite platform!