Let's discover the lava field of Dimmuborgir in Winter: giant lava formations covered in snow.
This site is iconic of North Iceland and worth the detour, even in Winter. Your imagination can run wild here.
Below is my guide to help you plan your visit with tips, map and photos.
Before my tips + photos, here are my favorites for Iceland:
Why visit Dimmuborgir in Winter
Due to the volcanic nature of the island, there are many lava fields in Iceland. Some of them are just kilometers and kilometers of flat land with rocks. But at Dimmuborgir, nothing is flat: giant lava formations have formed creating a fairy-tale landscape.
With the snow a lot of the details, that you see in Summer (see photos), disappear but you can still see the giant ones… have a look:
I will tell you more about how they were formed later in this article. But before, have a look at this short video to imagine what a visit to Dimmuborgir in Winter could look like:
One of the many fascinating things to do in Iceland in Winter.
More photos after the planning info.
Planning Tips & Map – Dimmuborgir Iceland
How to get to Dimmuborgir – Map
Located in the North Iceland region, close to the shores of Lake Myvatn
Easy to add to your Winter road trip (see my article to help you plan it)
Akureyri to Dimmuborgir = 1h15 drive
Reykjahlid to Dimmuborgir = 10min drive
Below is a map to help you get oriented and locate Dimmuborgir in Iceland:
Dimmuborgir is included in my Winter road trip guide, with all my favorite locations, to help you plan your itinerary:
Accessibility in Winter
The roads around Lake Myvatn are cleared
The 1.5km road to the carpark are cleared to allow access (but may have more snow than the main road).
Of course road closure can always happen due to snow and wind – check out the status on road.is
There is a lot of snow in the area, I recommend to wear spikes or crampons for those walking tracks (see options).
Need to rent a car in Iceland?
My tips:
Compare prices on my favorite platform:

Discovercars.com

– one of the best rated comparison sites!
Prefer a compact car for the narrow streets in villages
Consider their full coverage option – it for peace of mind!

Book early

to have a large choice of vehicles!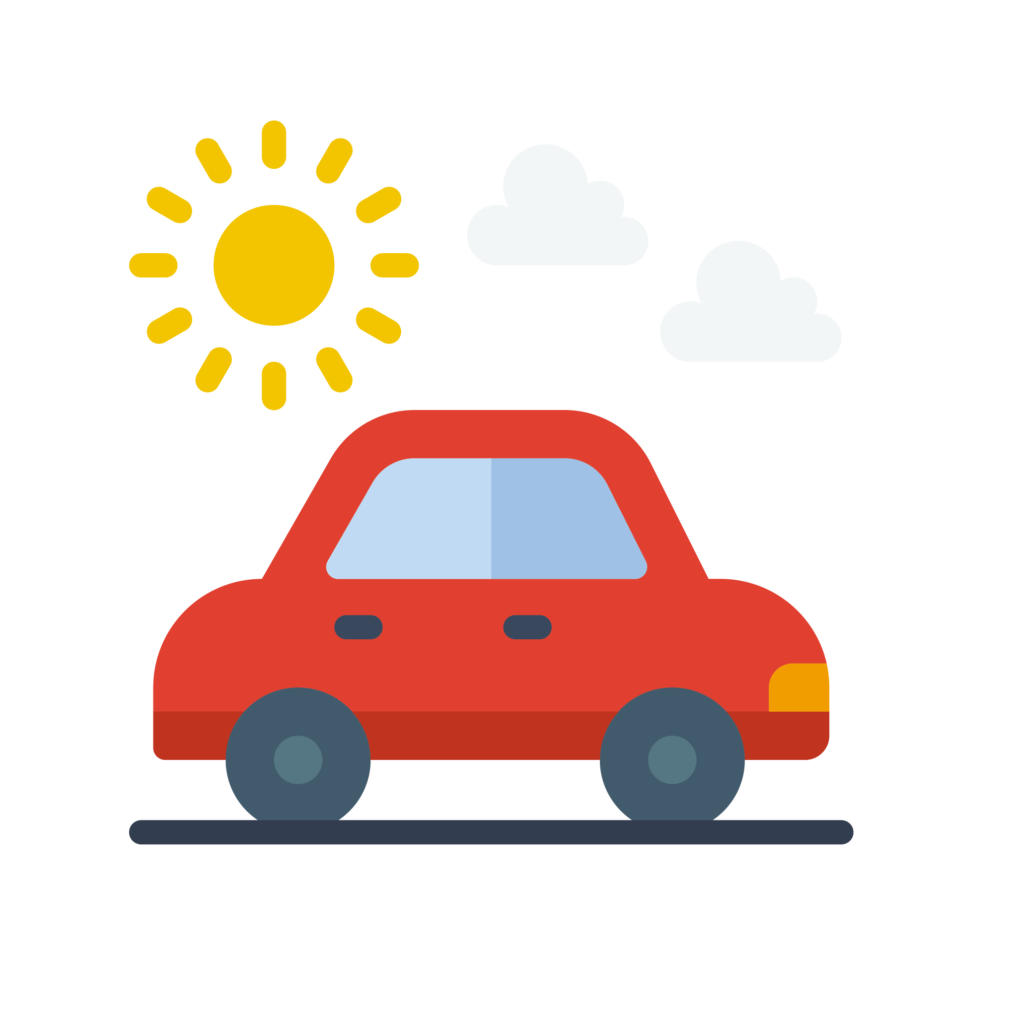 Visit Tips – Dimmuborgir Map
The restaurant is closed in Winter
Toilets for a fee
As you can see on the map of Dimmuborgir below, there are 5 different loops you can walk. However know that with the snow, the directions and trails disappear.The loops closest to the gate are easy. But as you go further, the walking path are not as clear.
Plan 45min to enjoy the area close to the gate (all the pictures I share in this article are from that area). I did not walk further. But some people came back from other trails and said they got a little lost.
Where to stay near Dimmuborgir
Where to stay in Iceland?
Dimmuborgir – Winter Accessibility
Below is a picture of the side road that leads to the Dimmuborgir carpark. As you can see, it was maintained.
There is a large carpark with the Hverfjall crater in the background.
The gate situation in the picture below, gives you a good idea of how much it snows in Winter…
There are signs to indicate the directions and distances for the different paths.
Near the gate you have poles and a cord to get your oriented and staying on the path.
However as you go further away, indications are more sparse.
The creation of the lava formations
How were the lava formations of Dimmuborgir formed? (geology basics)
The scientists think that they are from a lava tube which formed above a lake about 2300 years ago. It trapped the water in an estimated 10m deep reservoir.
As it began to cool, the reservoir was released, leaving only those shapes created by steam. You can see the schema below that is displayed near the entrance.
These types of rock formations are almost unique on Earth. The only known similar feature is off the coast of Mexico under water.
The Legends of Dimmuborgir
Dimmuborgir plays an important role in the Icelandic folklore.
The lava field is the home of homicidal troll Grýla, her third husband and their sons The Yule Lads.
In December, the sons come back in the snow to give children either gifts or rotten potatoes depending on whether they've behaved well or not.
Even if you are not visiting in December, you can let your imagination run wild, imagining trolls or elves hiding in those rock formations, or looking at you through some of the holes.
I don't drink coffee
But I also like other drinks and sweets!
Do you like the free content you find on my blog? All my tips and practical information, without intrusive advertising…

Photos of Dimmuborgir under the snow
This is the main area of Dimmuborgir.
The path is paved from the entrance so it remains easy to access in Winter.
It is like an amphitheater with tall rocks with holes.
And below are a couple more pictures…
Views of the Hverfjall crater
From Dimmuborgir, you can see the giant crater of Hverfjall in the distance.
In Summer, you can easily climb it. However in Winter you would need expert equipment.
The crater is thought to the 2800 to 2900 years old
It is about 1km in diameter and 140m in depth
It is one of the largest of its kind in the world
Overview of the lava field in Winter
Before the entrance gate, you can climb right for views towards the Myvatn Lake (not much visible in Winter).
And to the left you can climb up to a viewpoint over the whole lava field.
Want to see more of Iceland in Winter:
Planning a trip to Iceland in Winter
Check out my travel guide to help you plan:
And keep track of your own trip!
Want to see more of ICELAND IN WINTER
PREVIOUS:
NEXT:
Inspired? Share it on your favorite platform!