If you have several days on the island, I strongly suggest enjoying a Santorini boat tour. 
This is the best way to appreciate the unique landscape of the submerged caldera and to admire the colors of the cliffs!
Below is my guide to help you choose the best Santorini boat trip for you.
Spoiler alert: my favorite is the catamaran cruise!
Before all my tips + photos, let me share my favorites to plan your Santorini trip:
Before my tips + photos, here are my favorites for Santorini:
Why a boat trip in Santorini is a must-do…
Let's start with a picture as I believe this tells it all…
How better to appreciate the cliffs of Santorini that are between 150 and 300m (500 to 1000ft) in height than from a small boat exploring the caldera?
When sailing between the islands of the volcanic archipelago, it is hard to believe that it was once a single large landmass that sink during a huge eruption around 1600 B.C.
But it allows you to see the strates of rocks recording history in the cliffs, and how humans took over the top of them.
All boat tours will take you inside the caldera.
But you can also take longer tours that will allow you to also admire the colors of South coast, as you can see on the picture below.
In my opinion, a boat tour is a must-do in Santorini to fully appreciate the unique landscape.
6 best Santorini Boat Tours – How to choose + Tips
Before sharing more pictures of Santorini from the sea, below is a summary of my tips to choose your boat adventure in Santorini:
Below is a video of my first choice, the catamaran cruise, to give you a better idea of what to expect! (Note, I did not swim because I had a twisted ankle):
Tips for your boat tour around Santorini
If you are staying over 3 days, book your boat tour at the beginning of your trip. This way, if the wind prevents you from doing it, you may be able to rebook on a later day.
Bring socks – as well as layers of clothes (the wind can get chilly) – it can be strange but when you are at the front of the catamaran with the wind, your feet are first to get cold – we were all coving our feet with our towels
If you go for a swim, you have to be able to swim 50m without holding anything, even to go to the hot springs since there is no beach – they give you objects to help you float, but still
Don't go into the hot springs if you have an open wound
Don't bring jewelry when swimming in the hot Spring, and avoid light color swimsuits (especially white) as they will stain
Cover yourself to prevent sunburns!
#1 – The Santorini Catamaran Cruise for a day – sailing adventure!
Let's start with my favorite option: the Catamaran Cruise.
They will pick you up from your hotel and drive you to the Vlichada marina. It is quite well organized, they have many catamarans and many minibus picking up guests.
I booked this one via Getyourguide and had a great time.
Then you board your catamaran, get set up. What I love about this option is that you are not surrounded with 50 other people. You are a small group on your catamaran. However you are surrounded by other catamarans with makes for great pictures 🙂
You start by cruising the whole south Coast to head first to the volcano. The scenery is stunning, but you are not stopping yet.
As you approach the island of Palea Kameni, you can sail really close to shore and admire the volcanic rock.
Your first swim spot is at one of the main hot springs around Palea Kameni. Sadly I could not go as I had twisted my ankle.
Note that other boats are stopping there and it is quite busy!
You have to swim around 30m from your boat to the warm waters which are normally between 30 and 35°C (86 to 95ºF).
Back on board you sail back towards the South Coast, close to shore.
You first admire the Akrotiri lighthouse above the beautiful rainbow cliffs.
Then one of my favorite parts, was when we sail around the black cliffs. They are straight and tall, and we could approach and admire Nature's sculpture work of erosion
Then you past the white cliffs of White Beach.
And you head to Red Beach and enjoy another swim with magnificent views!
Few notes:
Although you are on a catamaran, you are not sailing most of the time but using the motor. We lifted the sail only for the last 30min
Food is cooked onboard with cold salads, meat and fish. I was surprised by the choice of food and it was quite good.
Be aware that all catamarans have a tendency to play loud music. I really don't understand why, as it distracts from the experience, but some people do enjoy it.
Where to stay in Santorini?
#2 & 3 – Volcano Tours in Santorini & boat tours to hot springs
Another famous boat tour in Santorini is the one focusing on the volcano.
It departs from the main port and takes you around the volcanic islands with the hot springs.
Check out program
Your first stop at Nea Kameni where you can take the path up to the volcano with brilliant views of the area.
Then you sail to Palea Kameni and the same hot spring as the catamaran cruise goes to.
It is easily identified with the small white church. Here you can go for a swim.
Then you will sail to Thirassia, the second largest island, where you have free time and can climb the stairs to the village of Manolas.
During the summer months, you can take the option to extend with a sunset tour in Oia.
Shorter alternative
If you are short in time, there are options under 3h leaving from the Fira old port to the hot springs and back.
Check out program and book
Need to rent a car in Santorini?
My tips:
Compare prices on my favorite platform:

Discovercars.com

– one of the best rated comparison sites!
Don't take a car too large, since village streets can be narrow
Consider their full coverage option – it for peace of mind!

Book early

to have a large choice of vehicles!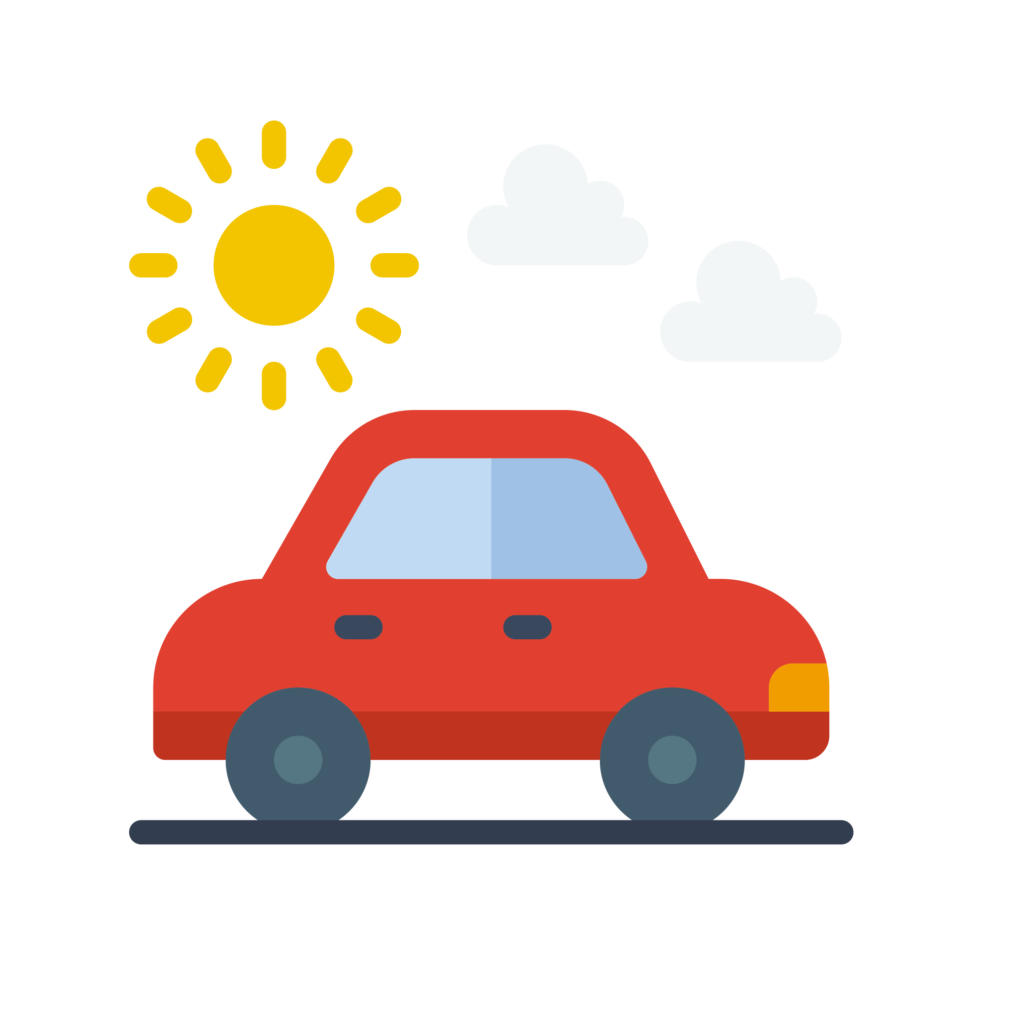 #4 – Oia sunset cruises
Oia is famous for its sunset.
It is like the whole island flocks to Oia 1h before sunset and everyone is trying finding a good spot.
If you want a more peaceful experience, a sunset cruise can be a good alternative. There are several tours in large or small boats (so with more or less people) and even private options.
Some start with some swimming activities, other combine with the hot spring.
If you have several days you can do one sunset from land and one sunset from the water.
I don't drink coffee
But I also like other drinks and sweets!
Do you like the free content you find on my blog? All my tips and practical information, without intrusive advertising…

#5 – Kayaking in Santorini
With a kayak, you won't be able to go as far, but you will take the time to enjoy the fascinating cliffs on the South Coast.
This is a great way to stay close to shore and notice the landscape and old houses.
#6 – Santorini boat tour – cheap alternative
If you are short in time or in cash, arriving in Santorini by ferry is a good way to admire the coastline.
On the smaller ferries you can't really go out. But on the larger ones, if the weather permits, you can go to the deck until the final approach to the port.
My pictures below were take on the ferry from Mykonos.
Want to see more of the best Santorini has to offer?
Planning a trip to Santorini?
Check out my travel guide eBook to help you plan:
Want to see more of Santorini?
PREVIOUS:
NEXT:
Inspired? Share it on your favorite platform!