Looking like a big bump in a field, the Maeshowe Chambered Cairn is a 4700-year-old stone tomb on Mainland Orkney.
It is considered one of Europe's finest Neolithic Buildings. Access is limited and pre-booking is required.
Below is my guide to help you plan your visit.
Before my tips + photos, here are my favorites for Scotland:
Why visit Maeshowe
This Maeshowe Chambered Cairn is a chambered stone tomb.
It was built 4700 years ago so that the midwinter sun shines along its entrance passage.
The Maeshowe Chambered Cairn is part of the Unesco Heritage site the 'Neolithic Heart of Orkney' with the Ring of Brodgar, Skara Brae and The Standing Stones of Stenness.
More photos after the planning tips.
PLANNING TIPS – Maeshowe Chambered Cairn
How to get to Maeshowe Chambered Cairn
Visit tips
Maeshowe Booking
Most people wonder how to book a Maeshowe tour. You can do a Meashowe reservation with one of the following options:
Tormiston Mill and Maeshowe Visitor Center
For your visit, park at the Tormiston Mill. From the parking area you can see the mound in the field across the road.
This watermill was probably built in the 1880s. Inside is a small museum.
I don't drink coffee
But I also like other drinks and sweets!
Do you like the free content you find on my blog? All my tips and practical information, without intrusive advertising…

Maeshowe Chambered Cairn from the outside
From the outside, you can guess a structure is under it, but it does not look like much.
However, imagine that this was built almost 5000 years ago, which means before the pyramids. The central chamber is 4.7m in diameter, the passage is 10m long.
And there are huge standing stones at each corner.
Inside the Maeshowe Tomb
It is estimated that the Maeshowe Chambered Cairn was used as a burial tomb for several hundred years before being closed.
It was then discovered and opened 3000 years later by the Norsemen (descendants of the Vikings) who added their runes on the walls.
Therefore this site is also the largest collection of runes outside Scandinavia.
There was so much to see that I was not able to visit the site. I had to choose, and an organized tour would have limited my movements around the islands.
Anyway I would not have been able to share pictures as photos are not allowed inside.
To help you decide if you want to visit, below is a film about the site.
Want to see more? Here are other amazing things to do in Orkney:
And keep track of your own trip!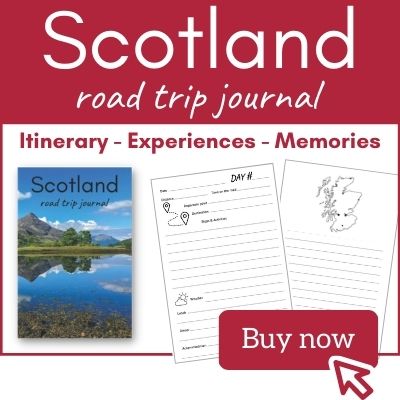 Want to see more of SCOTLAND?
Discover more things to do & places to see in my Travel Scotland Destination Guide.
PREVIOUS:
NEXT: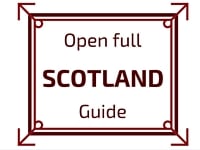 Inspired? Share it on your favorite platform!