Located on the West Coast, Falassarna Beach Crete is one of the most famous beaches on the island. 
It large sandy area, turquoise water and charming rocky coves attract many visitors.
Below is my guide with photos to help you plan your visit to Falassarna (also written Phalasarna) and learn more about its ancient city.
Before my tips + photos, here are my favorites for Crete:
Why visit Falassarna beach in Crete?
Falassarna beach (also written Falasarna and Phalasarna) is considered one of the best beaches in Crete.
It is especially appreciated because it combines:
Large sandy areas
Small pebble coves
Whitish sand reflecting turquoise water
Small sand dunes
A nice walk in the Olive trees to ruins
A location not too difficult to reach
And a perfect orientation for sunset
Facing West, it offers wind and waves appreciated by windsurfers
It is part of the Natura 2000 network, thanks to its variety of flora and fauna
To be honest, I did not think it was the most beautiful, but it is a great combination of different factors. And it can please several members of the family looking for different criteria.
More photos after the planning tips.
Planning Tips & Map – Falassarna Beach Crete
Where is Falassarna in Crete – Map and location
Located in the Chania region on the West Coast (Northern part)
Chania to Falassarna – 1h30 drive
Rethymno to Falassarna – 2h20 drive
Heraklion to Falassarna – 4h drive
Below is a map to help you understand its location:
This highlight is (with GPS coordinates and practical tips) included in my Travel Guide eBook that helps you easily plan your road trip around Crete:
How to get to Falassarna
No easy public transportation
You need your own car to visit the beach
Generally easy drive – fast road up to Kissamos and smaller roads after
Need to rent a car in Crete?
My tips:
Compare prices on my favorite platform:  

Discovercars.com

– one of the best rated comparison sites!
Prefer a compact car for the narrow streets in villages
Consider their full coverage option – it for peace of mind!

Book early

to have a large choice of vehicles!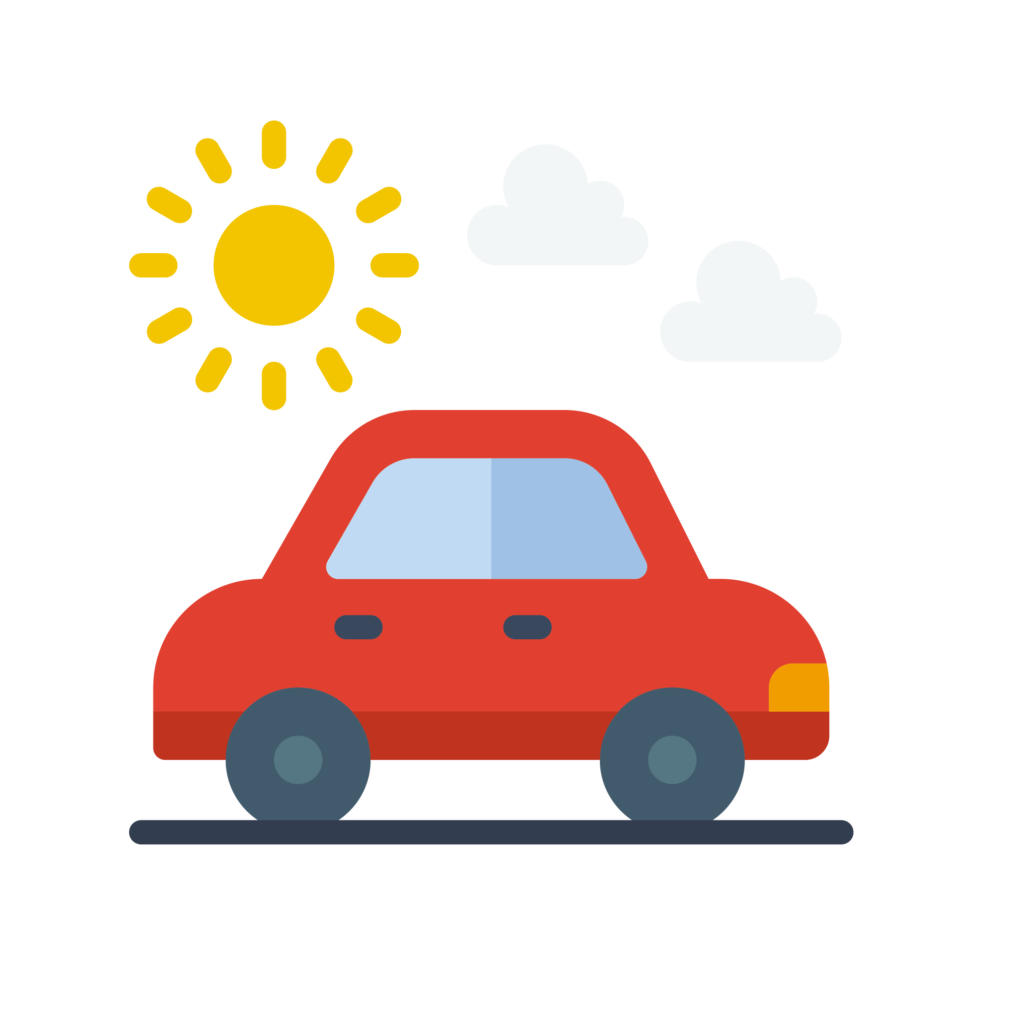 Tips – Beaches at Falassarna
Falassarna is actually comprised of 5 beaches – Pebble coves, small sandy beaches and a large Sandy beach. It extends over 3kmTherefore there is space for everyone
It faces West so it can be windy and have big waves – would not be ideal with small children
The main beaches are organised with sunbeds, snackbars and facilities
Note that between the rocks and in small cove, naturism is tolerated
In Summer you can rent watersport equipment and dive wihth the local club
Where to stay at Falassarna – Hotels and Accommodations
I was surprised that around such a popular beach, there were not more constructions. But that is a great point! You won't find options right one the beach, but they are very close
Most offer splendid views for the sunset
If you want to stay close to the beach, you can rent a whole house such as Arodamos Sea House – see the pictures and great location
And if you are OK with being a little bit further, you can choose the Petritos Room and Studios with a swimming pools – see pictures and book
Where to stay in Crete?
Driving down to Falassarna Crete
Once you turned in the village of Platanos, you start the drive down towards the beaches of Falassarna.
From the road, you can see the whole area at the foot of the hills.
On the day I did it, the weather was not on my side, but still the color of the water was striking.It is easy to access on a road trip around Crete (see my guide to help you plan it)
As you can see in the pictures above and below, the land is agricultural with olive trees and greenhouses.
There are several cooperatives in the area. They grow mostly vegetables: greens and tomatoes.
Falassarna Carparks & Facilities
You will find several Falassarna carparks for the different beaches.
Sometimes right on the beach like you can see in the picture below.
Sometimes they are a little higher and there are stairs to get down to the beach.
The smaller coves are left wild.
However at the main beach you can find sunbeds and a beach bar (as you can see on the picture above).
And if you walk just a little bit up the roads you can find many taverns with wonderful views of the bay and beaches.
Falassarna Beach in photos
Falassarna is beautiful by any weather.
The sand is gold, the water is turquoise and it is surrounded by many many dark rocks which are great for photography.
The 2 main beaches are sandy – they are 1km and 800m long. 
The main one is called Pachia Ammos (However this is also the name of a village in East Crete, so I don't recommend searching for it on the Internet, you will get confused).
If you want to know what it looks like on a beautiful clearer day, below are a couple of pictures.
I don't drink coffee
But I also like other drinks and sweets!
Do you like the free content you find on my blog? All my tips and practical information, without intrusive advertising…

Sand dunes
For those looking to have a little fun, you can find small sand dunes at the South end of the main beaches.
Pebble coves around Falasarna beach
Towards the South, like towards the North you will find pebble beaches. 
They are not as comfortable, but you will find a lot less people around those.
Things to do in Phalasarna – Ruins of Ancient Falasarna
If you don't want to spend the whole time at the beach you can go check out the ruins of ancient Phalasarna. It is one of the not so famous historical sites of Crete.
They are located at the North end of the beach.
You can walk or drive the 2km of dirt road between olive trees.
I quite enjoyed the drive.
On the way to the site, don't miss the the 'Throne' of Phalasarna (I was too focused on the olive trees).
I did not spot it on the way to the ruins but saw it on the way back. It really stands out, hard to believe I did not see it the first time…
It is thought to be dedicated to the Phoenician Goddess Astarte, who protected the sailors.
Then you reach a fenced area which is the archeological site of ancient Phalasarna.
In the 4th century BC, it was a fortified city with huge walls ad military protection.
Apparently a "closed harbor" had been carved out of the lagoon.
It was a perfect location to control the sea routes between Italy and Africa. Therefore it was a significant trading place, especially with the Phoenicians.
It seems that the Phalasarnians were famous warriors.
Phalasarna was a city-state and they used silver and copper coins.
Their temple was for worshiping the goddess Diktynna.
However, those famous warriors were often at wars with other city-states plus Crete suffered frequent earthquake. All of that triggered the downfall of Phalasarna.
The inhabitants turned to piracy, and when Rome conquered Crete in 67BC, Phalasarna was destroyed.
It further disappeared in the 365 AD earthquake and tsunami.
Some excavations started in 1966, but research teams tool over only in 1986.
They have discovered warehouses, towers, quays, fortification walls, water tanks… 
You can tour the ruins Daily from 9am to 3pm except Mondays and weekends.
Free entrance.
Sunset at Falassarna Beach
Originally I was planning on spending an evening at Falassarna to enjoy the Sunset.
It has a perfect orientation towards the West.
However, the sunset was early when I visited and I was coming from a big day tour to Balos beach, so I stayed near Kissamos instead (30min drive).
So here is a picture from another photographer:
Want to see more of the best Crete has to offer?
Planning a trip to Crete?
Check out my travel guide to help you plan:
And keep track of your own trip!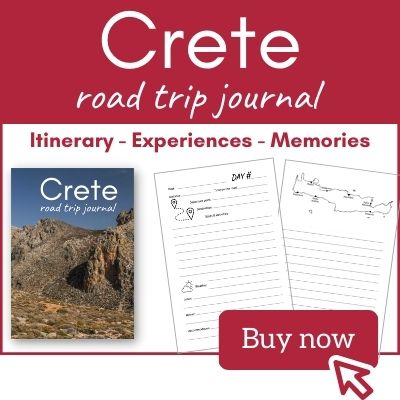 Want to see more of CRETE?
PREVIOUS:
NEXT:
BALOS LAGOON BEACH CRETE – BOAT TRIP
Inspired? Share it on your favorite platform!