Off the beaten path on the East Coast, Xerokampos, Crete, is worth the detour (a.k.a. Xerocambos):
A gorgeous sand strip, bare mountains, deep gorge and clear water… and almost nobody around!
Plus, the drive to get there is stunning.
Below is my guide to help you plan your visit to Xerokampos beach with map, tips and photos.
Before my tips + photos, here are my favorites for Crete:
Why visit Xerokampos in Crete?
I was surprised but ecstatic to discover that Xerokampos is one of the most beautiful beaches in Crete, and yet it is not developed at all: just a few builds here and there but a raw beauty.
I love dry landscapes, and this one is beautiful. The colors and shapes in the rocks were so fascinating, I was trying to stop at every turn.
There are 3 main reasons to visit the gorgeous area, and make the detour:
The drive down to the beach when coming from the South Coast offers splendid views of the mountains and the coast
The beach has fine sand and turquoise water
The gorge is as fascinating as the other gorges in Crete
Note: Xerokampos is sometimes also written Xerocambos or Xerocampos.
More photos after the planning tips.
Planning Tips & Map – Xerokampos, Crete
Where is Xerokampos – Map & Location
Located on the East Coast, south end
It is a long detour on mountain roads, wherever you come from. However, the roads are in good condition.
Malia to Xerokampos – 2h30 drive
Ierapetra to Xerokampos – 1h30 drive
Below is a map to help you get oriented:
This highlight is included (with GPS coordinates and practical tips) in my Travel Guide eBook that helps you easily plan your road trip around Crete:
How to get to Xerokampos?
Only accessible by car
No tours, no bus stop at Xerokampos
Mountain roads with lots of turns but wide and well-maintained
Check out my tips about driving in Crete in this article.
Need to rent a car in Crete?
My tips:
Compare prices on my favorite platform:  

Discovercars.com

– one of the best rated comparison sites!
Prefer a compact car for the narrow streets in villages
Consider their full coverage option – it for peace of mind!

Book early

to have a large choice of vehicles!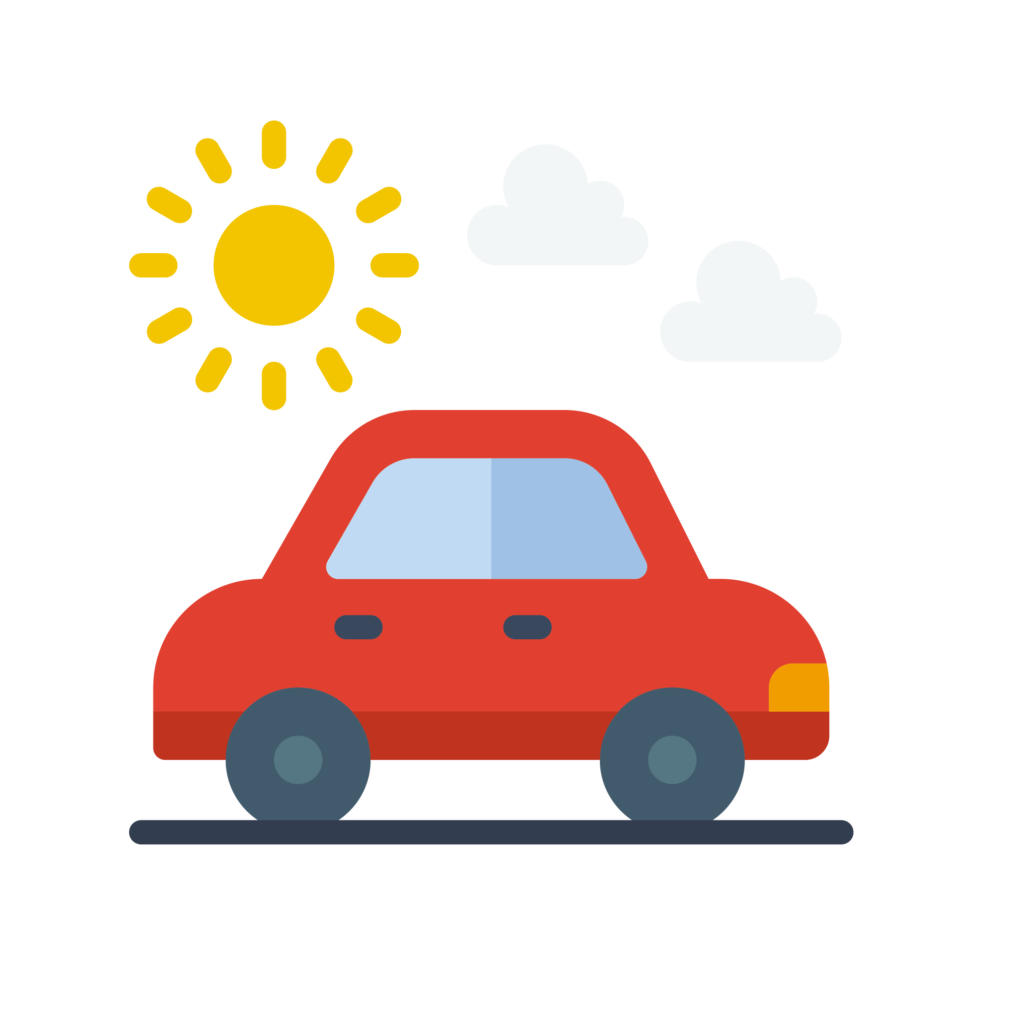 Visit tips
Free access
Several areas to park
Easy access to the beach
Just a few tourist services: couple of accommodations and taverns
Where to stay in Xerokampos – Accommodations
As I wrote, there are not many buildings in Xerokampos but most of them are accommodations (no big resorts, mostly rentals).
For example:
Where to stay in Crete?
The best drive in Crete – arriving from the South-West
The drive from the South coast to Xerokampos was my favorite of all my road trips around Crete (see my article to help plan yours).
It is saying a lot because Crete is very scenic between mountains and beaches.
There are hardly any trees and vegetation on the way down to the beach, so you always have unobstructed views.
The rocks are beautifully shaped and the colors are mesmerizing.
There are a lot of turns (but wide enough, so if you slow down, it is quite easy). Sometimes you can stop.
There is one main stop area with a bench installed for you to enjoy the views. This Xerokampos viewpoint is not a bad place for a break (except for the harsh sun…).
As you can see in the picture below, there are small islets in the bay. Those are the Kavalli islands on the North end of the beach.
Don't worry, the road is in excellent condition as you can see in the picture below. And there is hardly anyone on the road, so it is very easy.
When you are not looking at the sea, you can admire the mountains and rock formations. And when you head North, you get a glimpse of the gorge.
And as you approach the village, you get a better view of the Xerokampos gorge with its towering cliffs.
I don't drink coffee
But I also like other drinks and sweets!
Do you like the free content you find on my blog? All my tips and practical information, without intrusive advertising…

Xerokampos Village
The village of Xerokampos is not very big. It stretches along the coast and along the several beaches. Not much has been built.
I think it is due to the lack of water and farming land…
There is not real center, no petrol station (you must head to Zakros).
All buildings are small scale which is very nice. No big parties, just a peaceful unspoiled place.
You can find a few taverns and a minimarket. They are mostly on the Northern part of the settlement.
Xerokampos Beach Crete
Xerokampos has several beaches.
The longest one, South of cape Trahilos is Xerokampos beach facing the Kavailli island.
I love the combination of turquoise water, fine sand, pink rock formations and the mountains in the background.
You can find other beaches on the other side of the cape: Gerontolakos beach, Vourlia beach (next to taverns), Argilos beach…
Xerokampos Gorge (Lamnoni)
There are 2 beautiful gorges around Xerokampos.
At the south end is the Xerokampos gorge, officially named Lamnoni.
You will drive past the entrance sign, you can't miss it.
You are at the bottom of the gorge. So it is easy to stop and go for a walk for as long as you want.
As you can see, it is a very dry canyon with towering cliffs on both sides. It is a typical Cretan landscape. If you walk downstream, a lot of the time you can see the blue of the Lybian sea aligned with the canyon.
If someone is volunteering in your group, you can have him/her drop you off at the top (gravel road), and you can do the whole walk down (around 2h from what I read).
However, note that there is absolutely no shade in the gorge. So it is not recommended to walk it during the day in Summer.
Katsounaki Gorge
And as you drive via the North road, towards Zakros, you will drive along the Katsounaki gorge.
This time you are at the top of the gorge, so be really careful if you are stopping to admire the canyon. There are no protection. Don't get too close to the edge!
There are actually 3 gorges merging into one. You can enjoy really wonderful views from the side of the road.
If you want to walk inside it, it is possible. The canyon ends at the beach of Potamos, at the North end of Xerokampos village.
Below are a few photos taken from the side of the road:
Things to do around Xerokampos
The best things to do in Xerokampos is to appreciate the untouched nature. It is a wild part of Crete and I hope it stays that way.
Ghost village of Etia
If you drive from Ierapetra, before the magnificent drive down the coast that I described earlier, you go through a plateau with olive trees and beautiful landscapes.
One of the early stops you can enjoy is at Etia.
It is a ghost village by the side of the road.
When I visited, I was alone in the streets except for birds and a dog. Creepy.
The village includes a church, old houses and a Venetian Villa .
Zakros – Gorge + Ruins + Beach
Zakros is a more well known settlement on the East coast of Crete.
It is a 20min drive from Xerokampos.
Zakros offers beautiful landscapes, the famous Valley of the Dead canyon (which you can walk), a Minoan archeological site, a beach and taverns.
See my guide to Zakros
Want to see more of the best Crete has to offer?
Planning a trip to Crete?
Check out my travel guide eBook to help you plan:
And keep track of your own trip!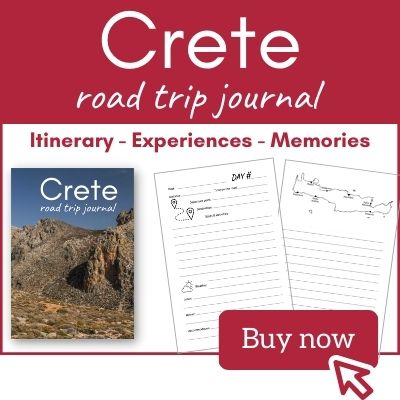 Want to see more of CRETE?
PREVIOUS:
NEXT:
Inspired? Share it on your favorite platform!